With her consistent presence on the babe channels since 2005, Amanda Rendall is an incredible glamour icon. For those who like to live life on the edge, Amanda is the ideal British porn fantasy. She has a feisty personality and a passion for all things filthy. Amanda is one of Babestation's naughtiest petite nude models, standing at just 5 feet tall. However, Amanda loves to become your fiery dominatrix and she commands respect from all of her devoted subs, proving that fierce things really can come in little packages.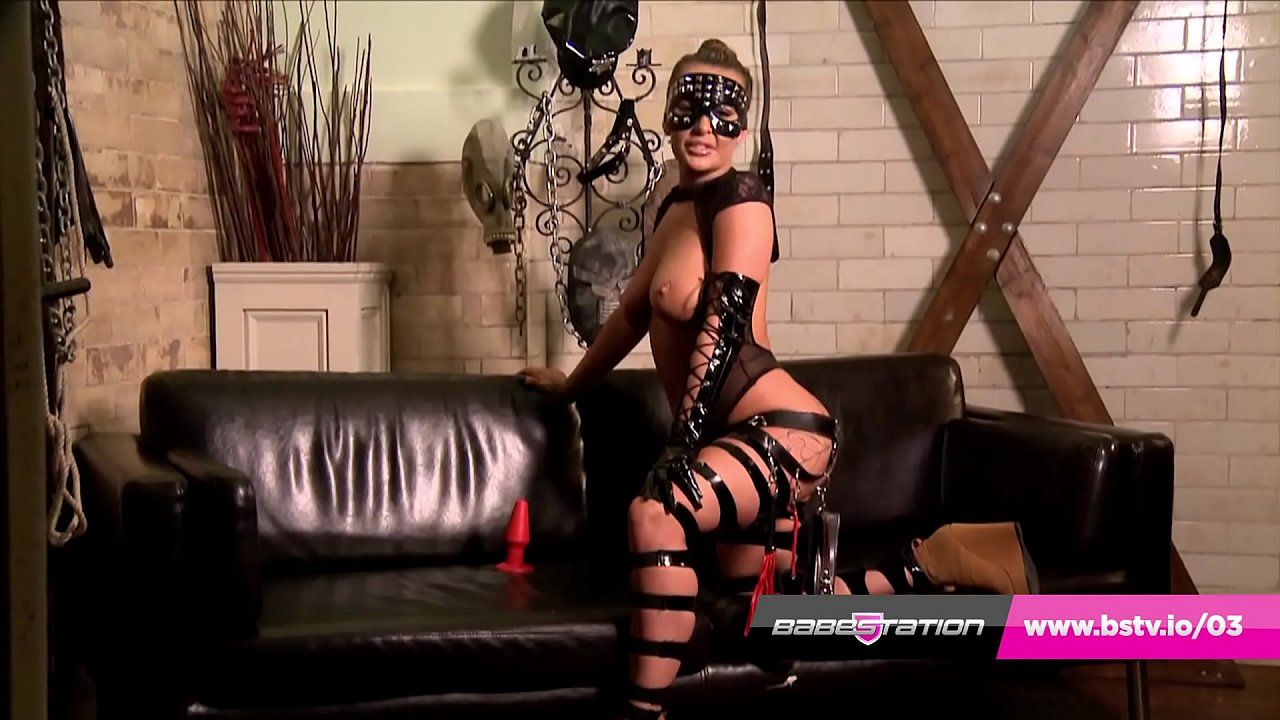 You won't be able to resist Mistress Amanda Rendall once she dons a pair of PVC boots and stockings. Originally from Scotland, Amanda relocated to London when she was a teenager with her glamour model sister, Caty Cole, where she started modelling for topless magazines when she was a teen 18+. With her topless and naked appearances in some of the biggest UK publications, Amanda swiftly rose to the status as one of the hottest models in the XXX babeshow and glamour industry. In front of the camera, whether it's on Babestation, Pervcam, or Cam, sexy Amanda Rendall transforms into a sexual dynamo who enjoys playing with all kinds of sex toys, whether that's a large monster dildo, spanking paddle, anal butt plug or vibrating wands.
Amanda frequently appears naked on cam, legs spread, fucking her tight pussy, entertaining her audience with a lesbian girl-girl porn display, or a solo masturbation show where viewers might get to see her squirt. Amanda made her first appearance in a hardcore boy-girl film in 2010 for Bluebird Films. After the company went into liquidation, Amanda continued to shoot porn with BSX, Brazzers and eventually Onlyfans, which satiates Amanda's high sex drive.
Here's a comment from one of the users from the babeshows forum, referring to Amanda's solo masturbation show on BS Xtra in 2010:
Snooks: "Amanda on Bs Xtra for a solo stint. The oil is out, the panties are off, this could be fun! Edit: That solo naked stint did not last long but it was damned good while it lasted. Amanda in typically energetic and dynamic form!"

Amanda loves to do the things that other pornstars might be too scared to do, things like being aggressively sexual and not caring about how she looks during a scene. Some porn performers are so consumed by their positioning of how their 'orgasm' face looks that it detracts away from the scene. Not Amanda! She isn't afraid to get covered in spit and cum, or to get thrown around the bedroom in the name of a great scene, and it shows. When Amanda fucks on camera, it's obvious to see that she is really into it and that makes for the best possible kind of porn scene. Genres she's catered to: BBC, threesome, lesbian, anal, sloppy deepthroat blowjob, cum facial, creampie, lesbian, MILF, tit wank, feet worship, BDSM.
We unearthed this blog about Amanda Rendall by @Babe_TV on his now deactivated Tumbler account. This blog was first published February 2014:
"The A-Bomb, as she's been known since back in the noughties, has most commonly been associated with explosively sexual performances of the kind that leave audiences open-mouthed. She's the superfit glamour girl who's taken the babeshows by the scruff of the neck, pushed a stick of dynamite firmly up Ofcom's rear entrance, and lit the fuse – on a regular basis. This element of Amanda's personality is often misunderstood, but from those who get it, it brings her the ultimate respect. There's only a very limited number of models whose performances on the babe channels have been for the fans rather than the bosses."
@BabeTV continues:
"I've looked at some of the real fan-pleasers on this site already, but it should be stressed that Amanda isn't just among them – she stands at the forefront of the group. She's never looked happy on the babe channels unless her fans are happy, and when she's been unable to give them what they want, it genuinely seemed to upset her. It wasn't just about providing the hottest content either – Amanda has rebelled against short-termist policies and tactics on the channels, regardless of the personal consequences. The stuff that wasn't good for the fans, wasn't good for Amanda, and it certainly appears she made that blatantly clear to those who've wanted her to compromise."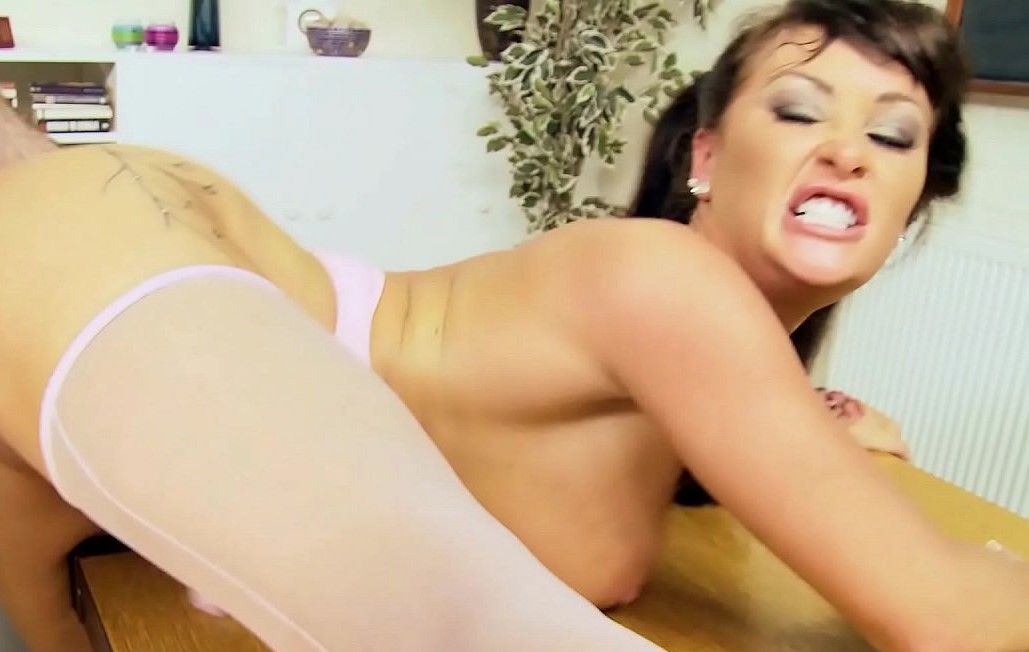 The blogger reflects on the time when Amanda Rendall rebelled against what she saw as over-cautious moderation during her appearance on Bang Babes on 15th November 2009, which saw her flashing the camera and showing a bit too much skin for Sky TV:
"Some babeshow fans have said Amanda was wrong to take the rules into her own hands, but in the end, you can't make an omelette without breaking eggs. There's arisen a retrospective notion that Bang Babes suspended Amanda after the regulator picked up on a series of transgressions during the infamous November '09 show. That makes it look like the channel took a zero-tolerance line with a rogue performer. But if you look back at the actual lineups for the period, there was no real break in her appearances except for a week or so's holiday she took in February 2010. Bang Babes may not have condoned every move Amanda made on set, but they wouldn't strike her off the schedule. She was babe TV gold."
The blogger is absolutely right. Amanda Rendall has been and always will be, TV gold. She was really the first girl to engage passive Freeviewers on Bang Babes and flirt with viewers on the mic rather than use the generic sales pitches. I'll leave you with this closing statement from @BabeTV:
"Anyone who can pick up a mic on a babeshow, and introduce herself with a rendition of the song All By Myself, followed, in a sweet, innocent voice, by the statement: "Tonight Matthew, I'm gonna be a dirty ho…", should be awarded the babeshows' equivalent of an Emmy in my view."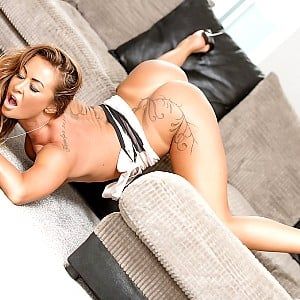 Join Amanda's next pervcam show by registering free on babecall today!