A man who is in an intimate relationship with a fuck doll called Karina claims that his long term partner was initially extremely jealous of the doll and saw it as a threat. I mean, I can't say I blame her. I think a lot of women would be pretty annoyed if their partner chose to fuck an inanimate object over her. Back in October 2021, Aussie Rod (obviously not his real name), had been going through a bit of a dry spell. He hasn't had sex for years and he was starting to get a bit depressed about it. That's when he decided to purchase the sex doll in a clip posted to the 7News website, Aussie Rod explained:
"Home felt really empty. When there is no stimulus in your life, you become depressed. I hadn't touched a girl in two years - and it all got a bit strange and distant."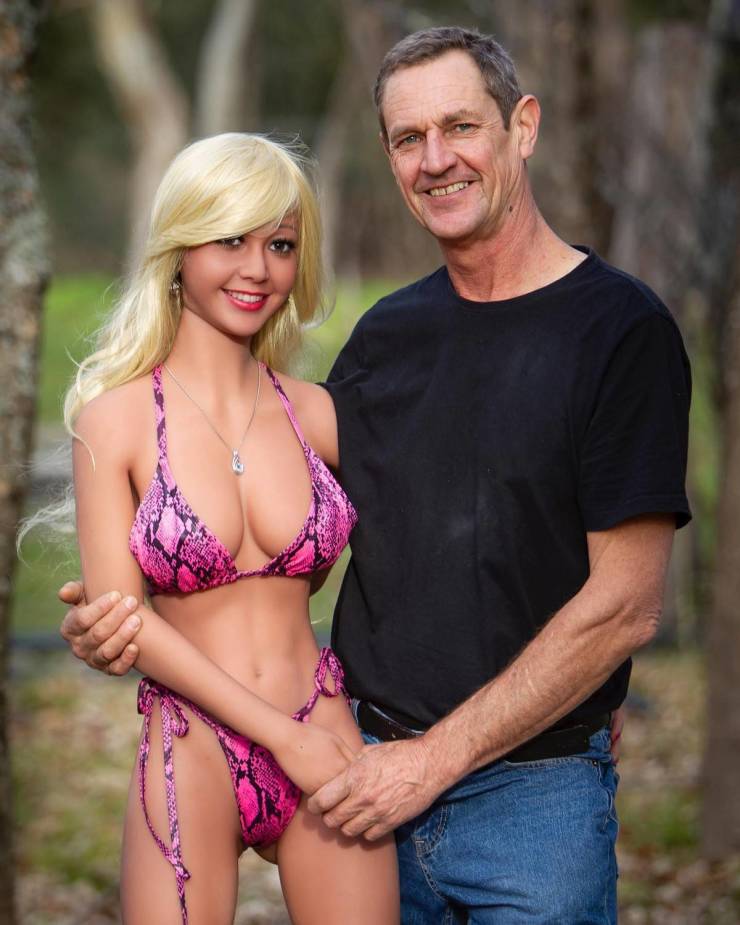 Nevertheless, despite his dry spell and having not engaged in any sort of sexual activity for quite some time, Rod had begun a relationship with a woman he met online. However, she lived a few hours away and the pair hadn't yet had the opportunity to meet in person so Rod still had the horn. He then turned to the internet, where he learned about the world of sex dolls. Oh Rod, you horn dog. While at first he thought the whole concept was a little bizarre, he eventually decided to take the plunge and purchase 'Karina' - a tanned blonde fuck doll with big tits.
After adding Karina to his online basket and charging his card $3,000AUD, Rod patiently waited for his doll to arrive. I wonder if fuck dolls arrive in a big clear-fronted box like Barbie? That would be pretty epic. When Karina finally arrived, Rod was thrilled with his 'physical synthetic companion', as he described her. Rod chose to name her Karina Luvly and it didn't take him long to start 'enjoying' his new doll. He obviously loved shagging Karina but Rod admitted that his feelings were more than sexual. He started growing a real emotional affection for Karina.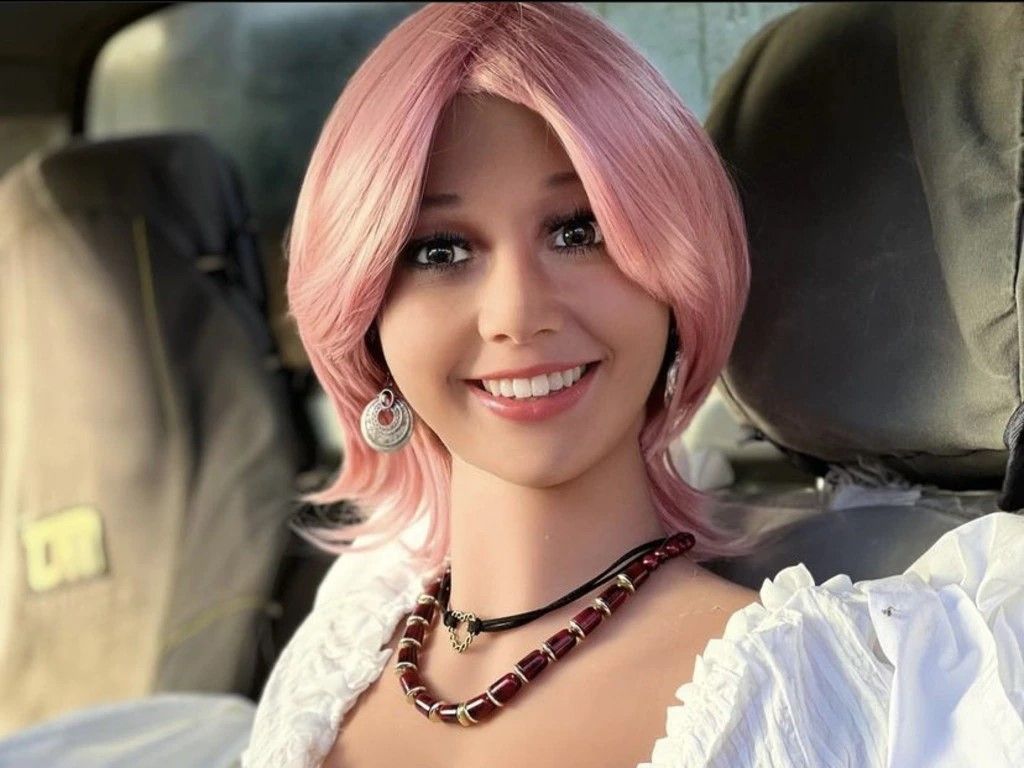 He told the 7News:
"All of a sudden, from emptiness, I had something that required care and maintenance and improvement in a feminine way. It was nice."
Karina inspired Rod to get into portrait photography so he began using Karina as his model and muse. He would buy lingerie for her and take pics of her wearing it. He even set her up her own Instagram account - @karina_luvly - which now has more than 11,000 followers. However, it hasn't all been fun. A few weeks after buying Karina, Rod told his partner about her and she wasn't happy. Rod said:
"We argued about it and she didn't understand. The first thing that she's feeling is threatened and wondering why. She saw what I was doing with the photos and the media and just totally accepted it in the end."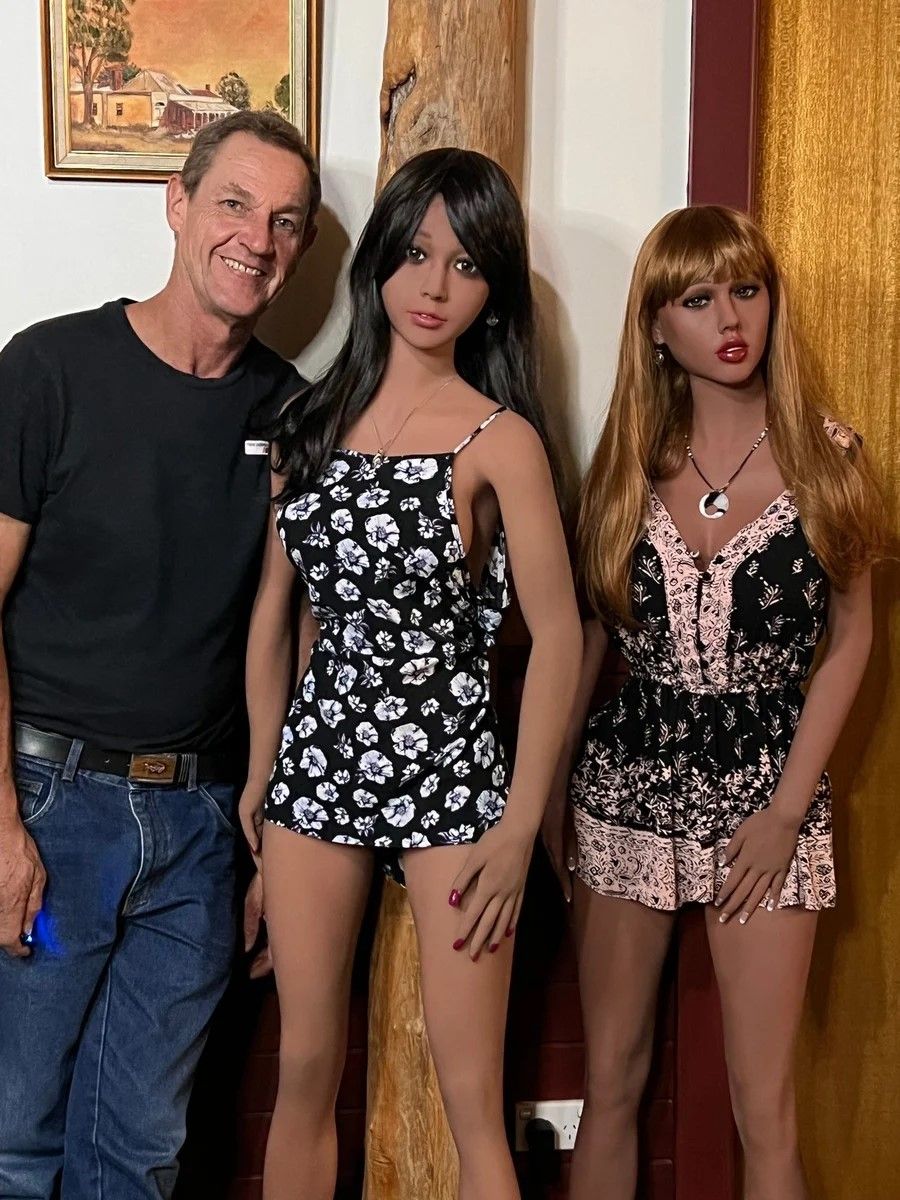 Rod has introduced Karina to his 85-year-old mum who is said to be quite accepting of the doll. All seems to be going well in Rod's life. He is no longer lonely or sexually unsatisfied. He's got two women on the go - one human woman and one rubber woman, and he's also landed a new job as a photographer for a sex doll manufacturer in China. You go, Rod!
I reckon the babeshow models could make an absolute fortune by selling sex dolls made in their likeness. Can you imagine getting to fuck the Lynda Leigh Milf fuck doll or the Lacey Lorenzo doll if you're into British chav porn.