Ella Jolie was one of the youngest ever girls to appear on the babeshows. In fact, she appeared on her first babeshow just two days after she turned 18 years old. That was way back when, in 2008. Since then, she has become extremely well known and has featured on many of the top UK babe channels including RLC, Sexstation, Blue Kiss, BSX, Studio 66, RLC, Babestation, Sin TV and more. She also appeared in the film Good Night which was nominated for a BAFTA award.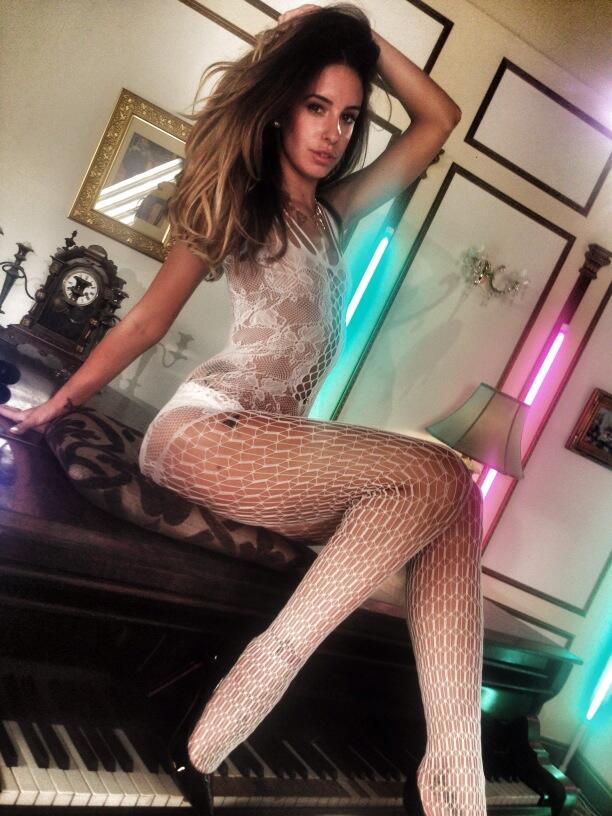 But today, we want to go back to her early beginnings on the babe shows. In 2008, Ella Jolie was quite unlike the great majority of sought-after busty babes who had made a name for themselves at the time. When she first showed up at the London Babestation studios in the summer of 2008, she was tiny, slim, natural, demure, well spoken. So much so, that she came across just like an attractive and intelligent college student. Wide eyed and well dressed, at her interview, the babeshow interviewer couldn't help but ask her, "Are you sure you really want to do this?"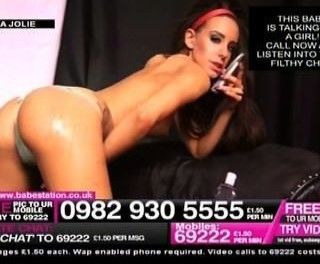 WANTING BABESHOW STATUS
Ella really did want to be a babe, and not just any babe. From the first minute, she aimed sky-high to become a top babe, and she was well prepared to put the work in. On her first set, she wasn't ready to get topless and so appeared in white underwear, nervously awaiting her first call. With her sweet natural looks, slim body and an air of genuine innocence, she had the phone lines jumping and pumping from the word go. But being highly intelligent and a fast learner, she was soon enjoying herself, playing to camera and enjoying her phone sex chat. She was perfectly flirty, with a naughty and mischievous side that suddenly appeared when she went on camera.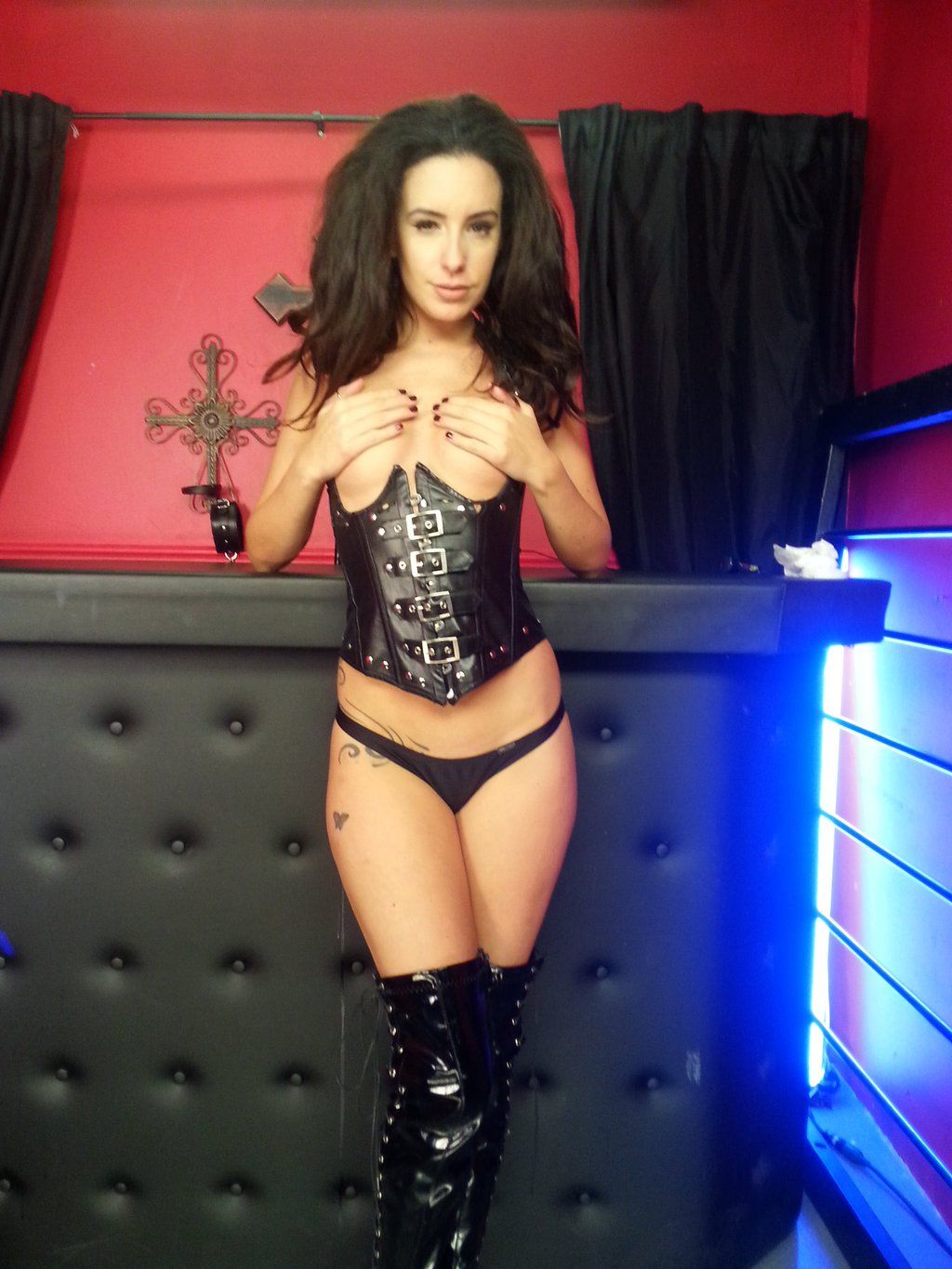 ELLA JOLIE-REACHING HIGH
Ella was always keen to seek advice. Let's face it, at 18, you can't know everything there is to know about sex! She even sought advice from the producers and other top old babestation girls about her outfits, makeup, her live sex chat. You name it, whatever it took to be a top babe, she was on it. But don't think she wasn't always adorable, sweet and respectful to producers and her fellow babes alike, because she always was.
Soon, Ella was experimenting with outfits. And she just had a knack of understanding how to play the part for every outfit she wore. At this time there were also some babes doing Domination. This was not something that Ella knew much about, and she took it upon herself to carefully research this. She did this with some of the top babes on Sexstation, Babestation and other shows at this time. This included Mistress Amber Leigh, Dani O'Neal, Camilla Jayne (who started the same year as Ella on BS) and more. And whats more, she used to write things down!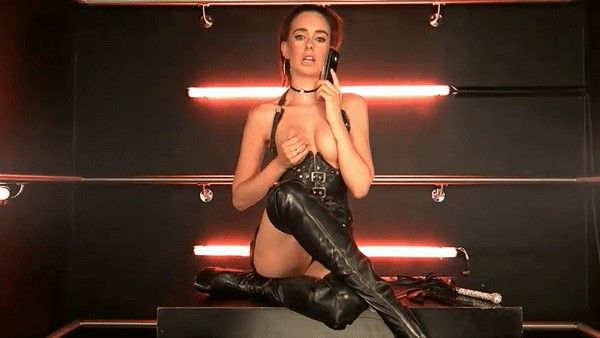 Soon she was asking for additional coaching, so she could really understand the ethic of Domination and what callers wanted from this. Then she invested in outfits. And then, one night, the youngest ever Dominatrix on Sexstation (and possibly in UK babechannel history!) was born. And she was a mega-hit. Ella soon became brilliant at foot fetishes as well as mistress of control and manipulation.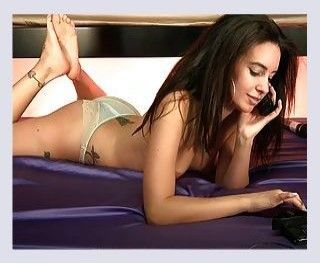 UNIVERSAL ELLA JOLIE
Ella Jolie proved to be star quality and a great asset to Sexstation. Over many babes we have known over the years, Ella Jolie has always taken her job as a babe very seriously. She has always wanted to offer her callers the best possible and to truly enjoy herself while doing that. On screen she has always tried to look her best possible too and she has always been a natural. Elle Jolie- A Babeshow starlet and a half!
Ella can currently still be found entertaining the boys over on S66 Cams. But did you know when she first started on the babeshows, she appeared on the early version of Sexstation TV!? Check out the following link to see Ella's first ever appearances on Sexstation