It appears that Babestation and sportsmen go together like cheese and crackers and fish & chips. There have been countless stories in the media over the years about some of the biggest icons in sport mentioning Babestation and expressing a keen interest in our models. Which is unsurprising really considering that sportsmen including boxers and footballers have always adored beautiful women, and Babestation has some of the most breathtakingly beautiful women in the world.
Who remembers the time when former two-weight champion Ricky Hatton gave his fans an eyeful at what he was watching on TV during lockdown. Ricky 'The Hitman' Hatton, shared a video to his Twitter followers during self-isolation along with the following message: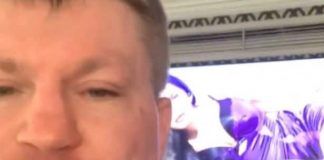 "Hi everyone, Ricky 'the hitman' Hatton here. Been in isolation for seven days now. And it really is hard work isn't it. But what you've got to do, you've got to keep positive and keep yourself busy. Find things to fill your time with, keep knuckling down to it and things will come out good."
There is no denying the man has taste. I wonder if he has a favourite babeshow model? If you're reading this, Ricky, we would be happy to give you a little tour round the studio, mate. One commentater replied to the video: "Filling your time wisely I see", with another saying: "A mans gotta do what a mans gotta do".
Wayne Rooney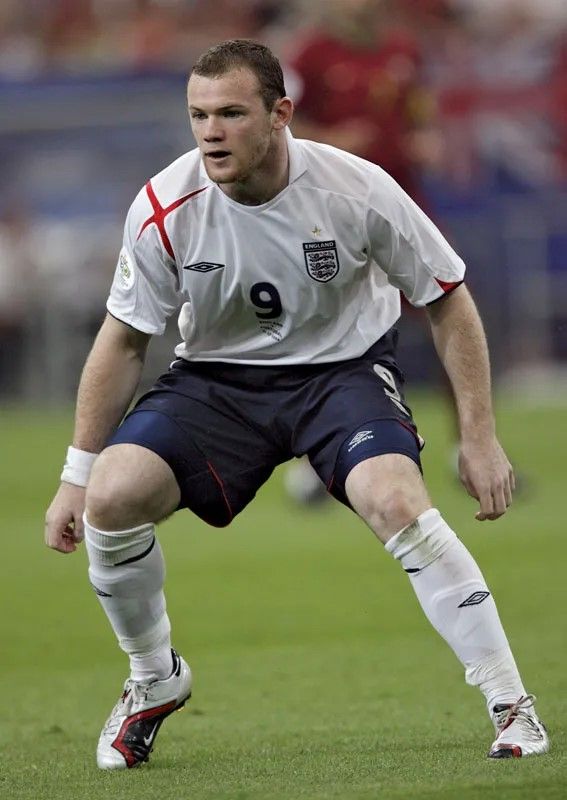 It's no secret that English professional football manager and former player, Wayne Rooney is a huge fan of beautiful women (and MILFs) so it came as no surprise when rumour had it that Rooney used to call Babestation using a fake name and alias. It was alleged that while his wife, Colleen Rooney was away he would enjoy asking the babeshow girls to do naughty things on screen. Apparently he even used to banter with his teammates about his extracurricular activities.
Neil 'Razor' Ruddock
Former high profile football star Neil 'Razor' Ruddock, shared a lovely birthday message to Babestation back in 2020. The ex Liverpool hard man reached out directly to the babeshow in the form of a birthday shout-out video. In the video he can be seen wishing Babestation a Happy 18th Birthday. This was during the height of the pandemic so it was a pleasant message to receive in light of such trying times. As Babestation approaches its 20th Birthday, we wish to share Razor Ruddock's video again.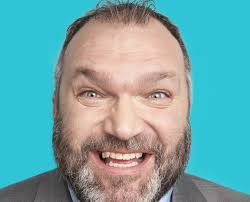 Since his football and partying days, Razor has had a few health problems which resulted in him having to have a pacemaker fitted. This came shortly before his participation in Harry's Heroes, a show where ex football manager Harry Redknapp organised for a group of retired footballers to play in a one-off match. Razor told the Liverpool Echo:
"It's fair to say going on the show probably saved my life. I'd urge people to get checked out, you could be a ticking time bomb. I didn't feel bad at all but the full medical examination uncovered some serious problems….It was really scary but it was the kick up the ass I needed."
Ant and Dec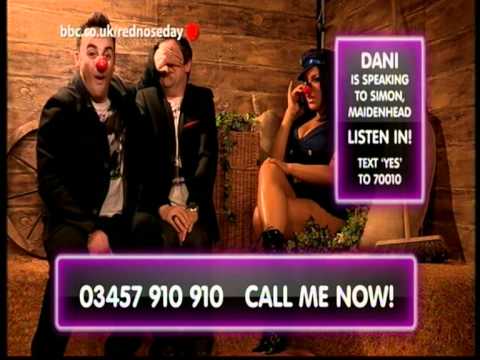 Granted this visit was brief but who remember's a few years back when Ant and Dec dropped by for Comic relief!? What an iconic duo.
Bristol Rovers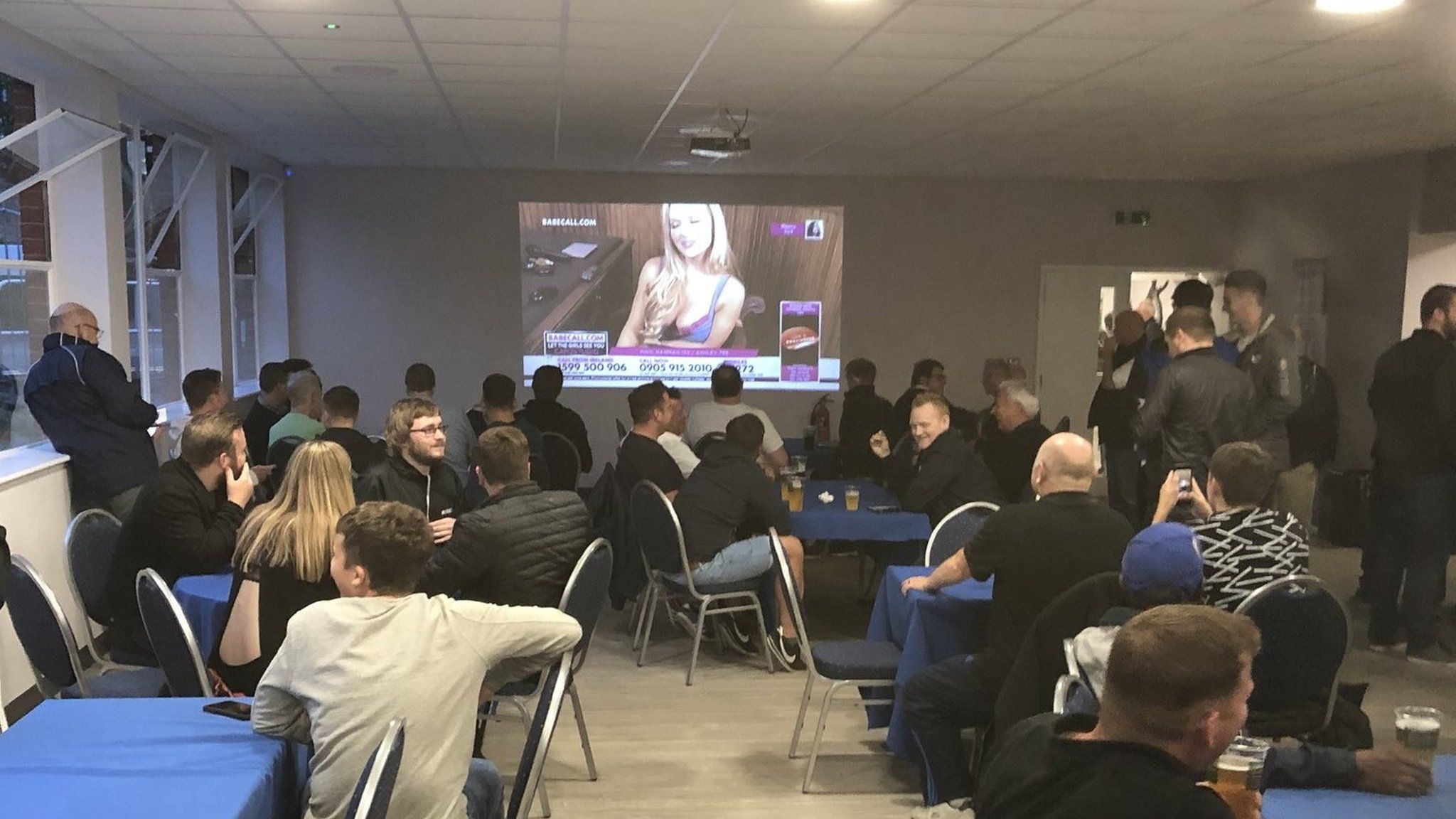 This story received widespread media attention for the sheer ridiculousness and banter factor. It was like a sketch from a Carry On film or Benny Hill. One babeshow fan managed to get control of the remote of the big screen in the clubhouse bar of the Bristol Rovers. He then switched the channel over to Babestation where Hannah Claydon was shaking her ass and flaunting her curvy figure on Babestation Daytime. This resulted in the Bristol Rovers leading an investigation but let's be honest, no harm was done. I'm sure the boys in the clubhouse were happy for a flash of Hannah C's cleavage.
Dave 'The White Rhino' Allen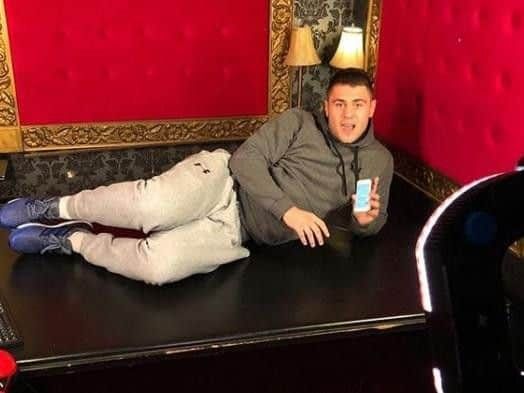 Who remembers the time British heavyweight boxer Dave, 'The White Rhino' Allen was dared by Saskia to come down to the Babestation studio for a visit?! Dave had an amazing time hanging out behind the scenes whilst being shown around by petite babeshow star, Saskia Jade. After being invited by Babestation over Twitter, Dave said he was "buzzing" over the invite, and thanked his parents for going to bed early and paying for Sky TV. What a legend!
After Dave's visit to the Babestation studios, he struck up quite a friendship with the girls. He affectionately became known at Babestation HQ as 'Papi De La Babestation' by the models. The glamour girls got together to record a video sending their wishes to their favourite boxer along with a tweet. The tweet read:
"A HUGE GOODLUCK to our handsome Papi De La Babestation for tonight! We're ALL going to be watching and rooting for you! TeamRhino WhiteRhino."
Going back to Saskia Jade - the brunette babeshow star once appeared on the Redmen TV Podcast is the home of all things relating to Liverpool FC. As a lifelong Liverpool fan, Saskia's love for the club runs deep. In the podcast she reveals how she really feels about LFC: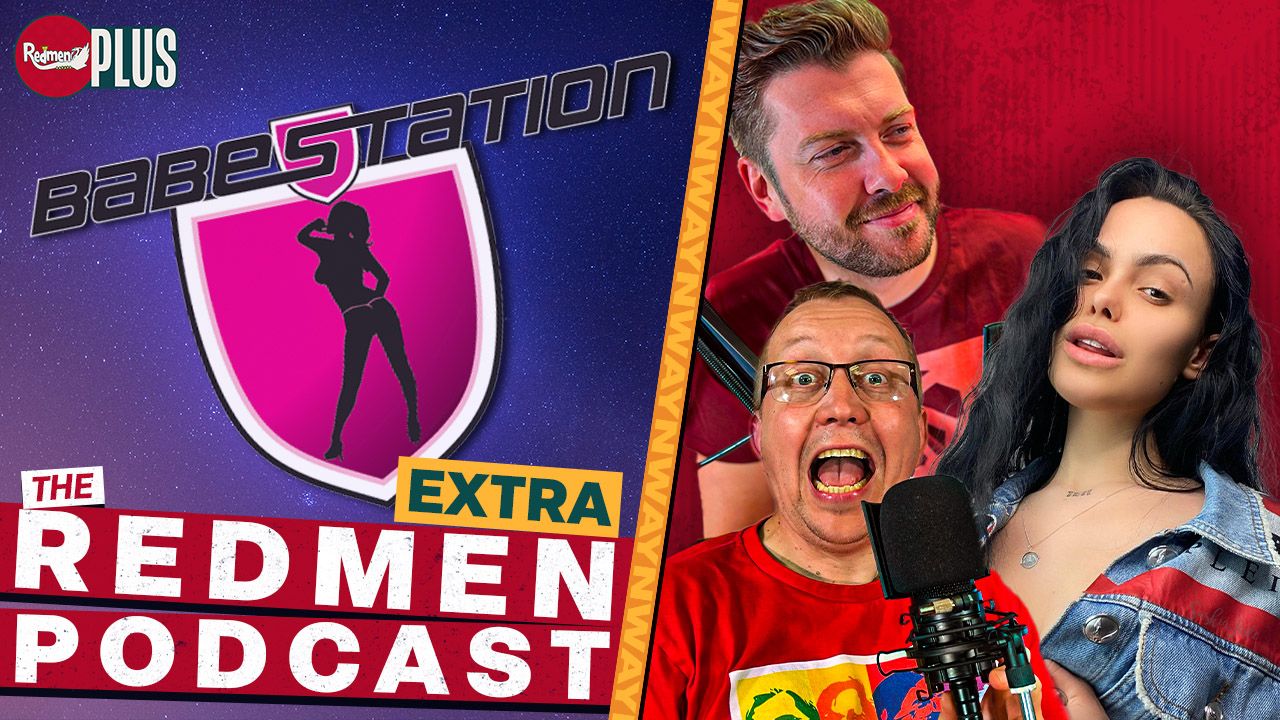 "I've been a Liverpool fan since I was about ten, I have nothing but love for my club. Yes we've had a rough start to the season but I still feel the passion there and that's what I admire."
Reflecting on her favourite Liverpool memory, Saskia said:
"My favourite memory is Champions League Semi-final against Barca 4-0, 2019. I believe this was – Trent corner, Origi goal…sensational moment that!"
For those who haven't had the pleasure of interacting with Saskia Jade, please take the time to browse her pics in the VIP members area and the Babestation Tube site. She enjoys having filthy phonesex with horny callers and she knows all the tricks to turn you on and make you feel satisfied. She is an expert at JOI, BDSM, bondage and roleplay. She hasn't appeared in any porn films but that doesn't mean she doesn't know how to throw down and get filthy. Thanks to her appearances on Studio 66 and Babestation, she is highly experienced when it comes to nude / topless striptease, adult phone sex and over panty pussy play.
Shane Warne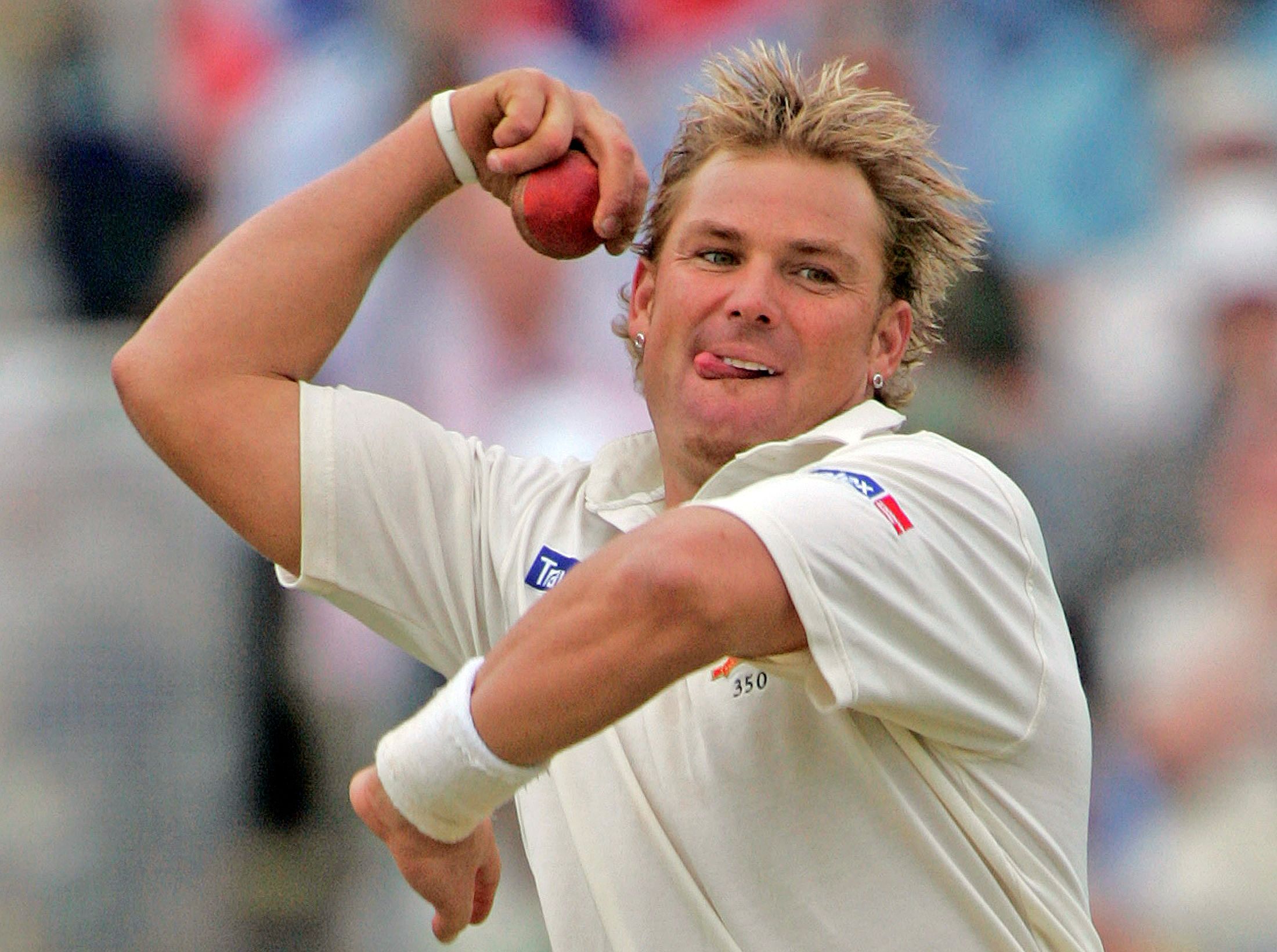 Aussie cricketer Shane Warne is known in certain circles as a bit of a ladies man so it didn't come as a shock when he was busted in 2017 liking Cara Brett's (Studio 66) pictures. The pair were allegedly friends as Cara also follows Warne on Instagram since his appearance on I'm a Celebrity Get Me Out Of Here.
Evander Holyfield V The Russian Giant fight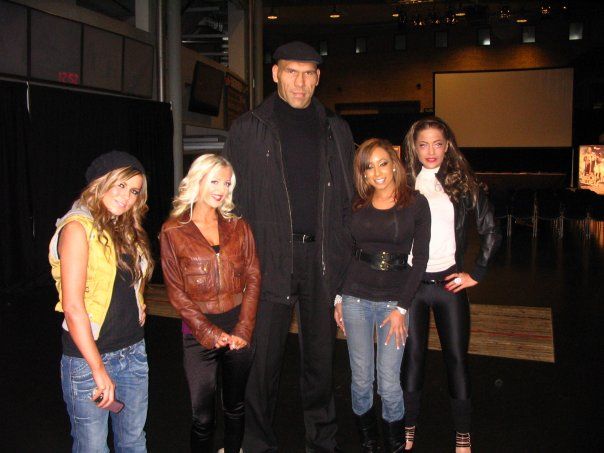 Now here is a blast from the past. This unearthed footage was discovered in the previously forgotten archives from 2008. It's not just footballers and football fans who love Babestation, we also have a strong connection to the boxing world as demonstrated below. The video features iconic veteran babeshow models, Donna Duke, Camilla and Megan Moore, who were invited to fly to Switzerland to act as ring girls for the big fight between Evander Holyfield and The Russian Giant AKA Nikolai Valuev, on 20th Dec 2008. It was a massive event with thousands of people in the stands and millions watching on TV. The babes had an absolute blast attending the event and it was highly talked about for years after, or decades if you're counting this story.
https://babestationtube.com/video/866/babestation-ring-girls-night-pt1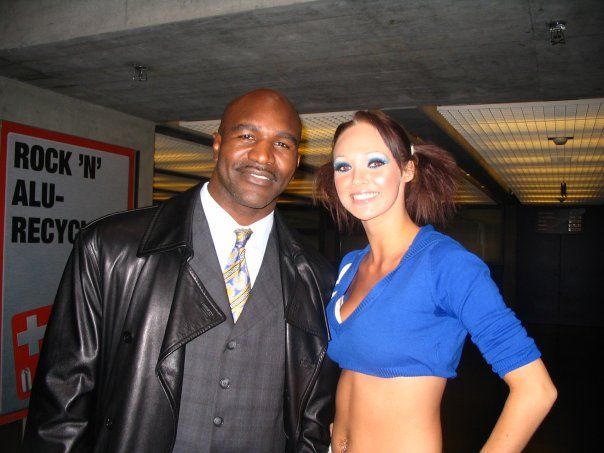 The models gave a short interview to camera where they explained how they were feeling about stepping into the ring as ring girls. Camilla expressed that she was nervous to step into the ring in front of such a huge crowd but she said she will probably get a real adrenaline rush when she watches the fight. Camilla has always been a fan of boxing and the gym so this was right up her alley. Donna Duke, Megan and Carmen looked sexy in their boxing robes and shorts as they posed for promo pictures at the pre-fight press conference and seemed to give the boxer their best 'fuck me' eyes as he introduced himself. No one can resist their charms.