Originally published on the now-defunct Tumblr account on August 28th 2013, @BabeTV's article on Tiffany Chambers and Vanessa Walker's Babestation photos gave us a good look from a superfan's perspective of Babestation's events from the early 2000s to the late 2010s. The waxworks he is referring to are from Tiffany and Vanessa's appearances on Babestation Blue, but as there are no photos from this particular night, @BabeTV has done his best to describe the night in question. @BabeTV mentions the saying "life imitates art" and further explained that this is undoubtedly true in this instance, calling it 'Madame Bluessauds'.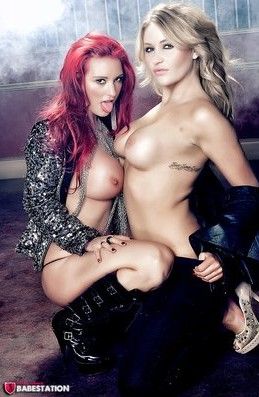 Of course, those two babes aren't actually made of wax; although their flawless curves, smooth complexion and perfectly round big tits might suggest otherwise. Tiffany Chambers and Vanessa Walker appeared on Babestation Blue back in 2011 and they were two of the most popular babes at that time. The themed show was created to hypnotise the viewer, to entice and draw the caller in. It certainly worked. @BabeTV noticed the girls' glazed, possibly hypnotised expression and suggested it gave them a strange yet captivating appearance, and if it weren't for the Babestation Blue screen visuals, @BabeTV could have easily believed that Madame Tussauds had wax figures of the stunning live babeshow beauties, Tiffany Chambers and Vanessa Walker.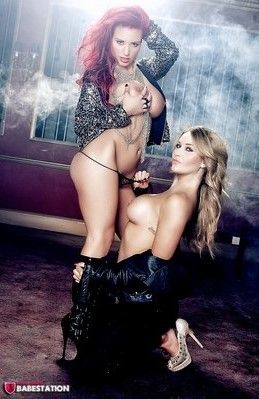 @BabeTV wrote in his Tumblr blog post that while he was not aware that Babestation were considering any upcoming waxworks, or waxwork tributes to any other UK babe channels, he believed that "it's only fair that the history of babe channels be commemorated in wax. Albeit maybe a little bit more realistic than this one... I wonder if they were conversing with Derren Brown?"
Tiffany Chambers and Vanessa Walker no longer appear on Babestation or the XXX industry but by becoming a VIP member, you can see plenty of Tiffany and Vanessa in naked and dirty British pornstar photos and videos from years and years of erotic content collected and archived.