Here we have more babe channel commentary from @babetv, this time focusing on Bang Babes and featuring some memorable moments and from the Summer of 2010...
This trip back to 2010 and the period of Tease Me TV (Freeview Channel 98) gives viewers a reminder of how good terrestrial night shows used to be. Let's take a look at some of the most memorable moments from what was to be the final summer of Bang Babes
Annie Bullah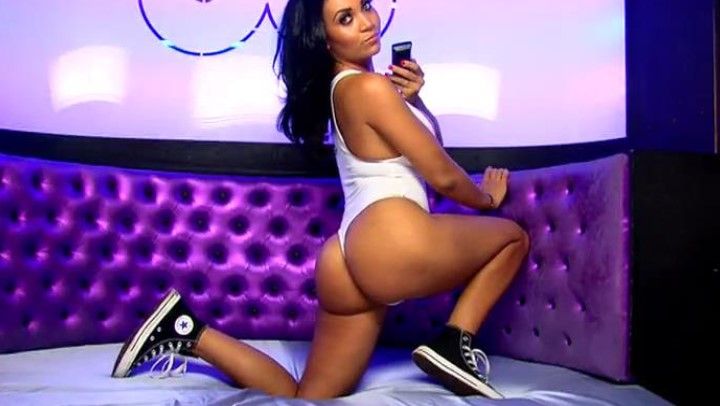 At Bang Babes, Annie Bullah was the ultimate fantasy. She used powerful poses and expressions in every single one of her sections. When Annie was at her peak in the summer of 2010, she was undoubtedly the most naturally occurring personification of modelling on the babeshows. It should not be forgotten that Bang Babes' camera work was consistently excellent and professional.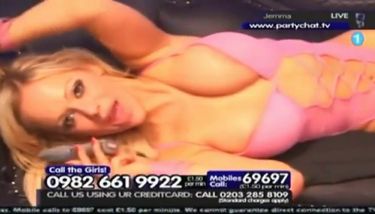 Before taking an extended break in August, Jemma Jey worked at Bang from autumn 2009 to summer 2010, only briefly switching from nighttime to daytime shows Early Bird and The Pad. She had planned to return to Bang Babes in April 2011, but as Bang had shut down in that time, she started appearing on Red Light Central in early March 2011.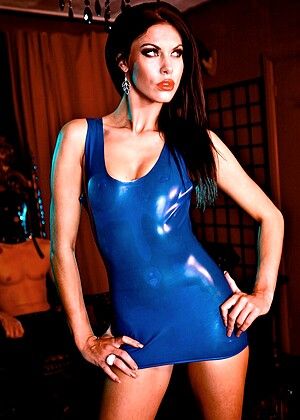 British porn star, Megan Coxx started to show up on Bang Babes in the summer of 2010. Around that time many babes were being lost to Bluebird, who poached top earners such as Amanda Rendall and Lori Buckby. But because of babes like Megan and the remaining Bang Babes, the channel was able to maintain its appeal. Se her XXX rated pics and videos in the Babestation VIP members area!
Jet Black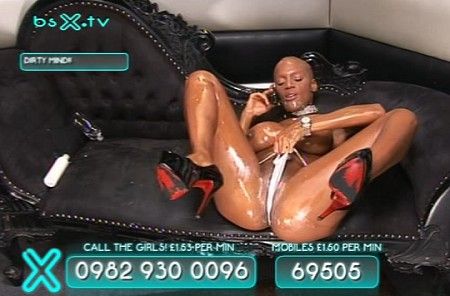 All the finest qualities of Bang Babes are embodied in Jet Black. Jet was a regular on Channel 98 during Bang's Freeview era from October to December 2009. She wasn't seen again until May 2010, and on the morning of the 8th, she only ever made one official Freeview appearance before taking a long break. Jet made a striking comeback in late July 2010 with a drastically different appearance. The long hair had been replaced with a very short style. From there, Jet became a regular on Bang Babes until it's demise.
Adele Taylor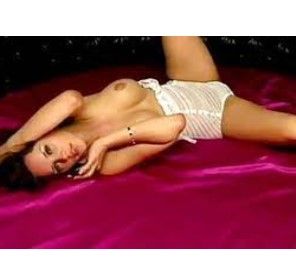 Another Bang Babes regular who was already known to the Freeview audience was Adele Taylor. She was a lot more understated than some of the other babes but her incredibly consistent appearances indicated that this worked for her, and she remained at the top of the Bang Babes Freeview list until Ofcom removed the programme from the EPG in November 2010. After Bang Babes, Elite TV (later to be known as Studio 66) made their debut on Channel 192 on April 2011. This marked Adele's return to Freeview.
Cathy Barry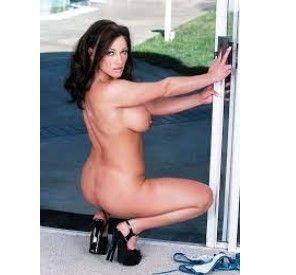 Beginning in February 2010, Cathy Barry entered the TMTV Freeview market and appeared on Bang Babes for the remainder of the show's run on Channel 98, which lasted until November. She had previously starred on Babestation's sister babe channel, Party Girls as a one-time guest in February 2009, and Channel 98 fans had noticed her around the Bang studios later that year. Cathy was a very well-known face to the Freeview audience by the summer of 2010, as was any Bang Babe. After Bang Babes stopped airing, Cathy went on to be the face of Red Light Central, that marked a new era of the babeshows.