Foot Fetish Stats
The fetish and kink genre is extremely popular in the world of porn with keywords such as; 'feet worship', 'JOI' and 'BDSM' topping the list for most searched terms on Pornhub. The Babeshows see their fair share of kinky callers, from guys wanting to see the model taking part in acts involving sploshing, balloon popping and queefing. However, the most popular fetish on the babe channels is feet worship.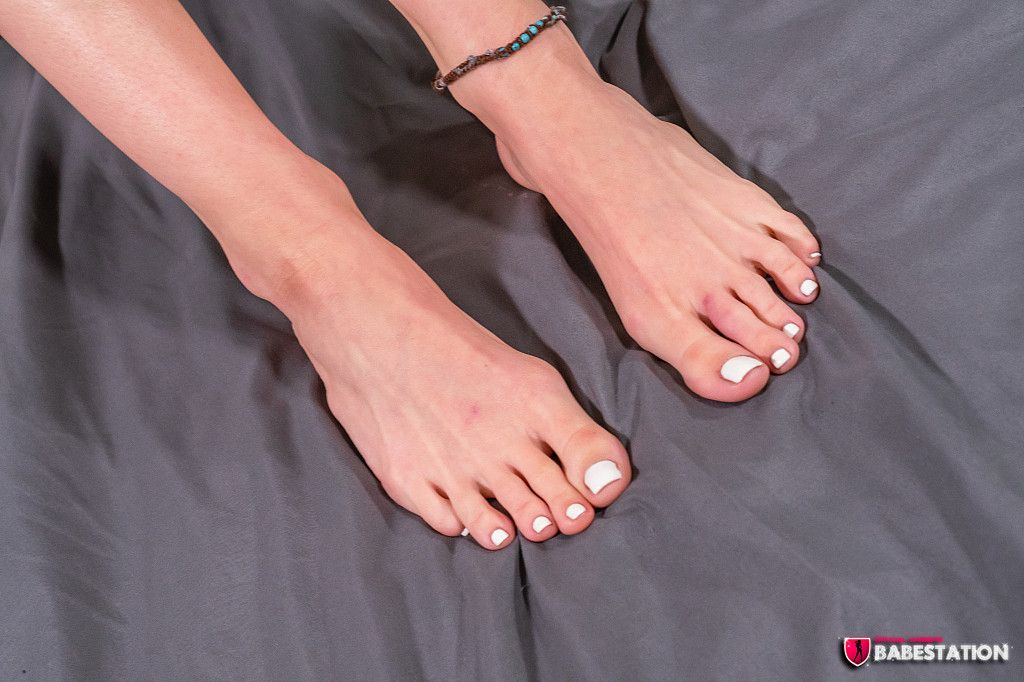 While feet might be extremely off-putting to some, others find feet and foot porn incredibly arousing. There are several types of foot fetish. While some people enjoy massaging another person's feet because it feels relaxing, others have a strong sexual attraction to them. People who have foot fetishes also enjoy well-kept feet with anklets, painted toenails, and other accessories. Some like to see the toes being spread or looking at the creases underneath the foot. According to data, 1 in 7 people has a foot-related fantasy. So don't worry if you've recently discovered your love of feet, you aren't weird or bizarre. It is a totally normal and legitimate kink. Here are some key stats as taken from bedbible.
5% of people have a full blown foot fetish.
21% of gay or bisexual men have a foot fetish.
Only 5% of heterosexual women have a foot fetish.
People who have a foot fetish "learn" it, which means they progressively grow to enjoy the stimulus and acquire an attraction to feet.
The area of the brain that processes foot sensations is right near to the area that processes genital arousal (somatosensory cortex).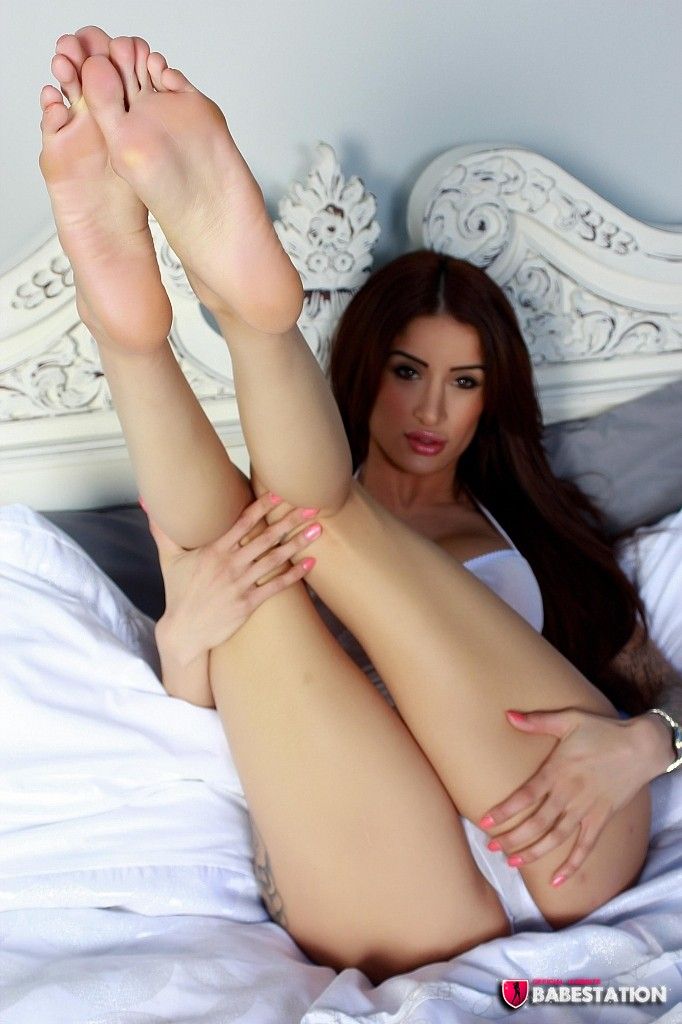 One thing you need to realise about foot fetishes is that they are incredibly common. The chances are, a few people in your social circle have a foot fetish, although some might not want to admit it. According to the body image map, our brains' sensory perception of our genitalia is located just next to our feet. Dr. Lehmiller has looked into this topic and thinks that most fetishes in existence today are foot fetishes. His research revealed that 14% of the participants had fantasized about feet, while just 5% of the participants had had a full-blown foot fetish. I guess the difference between a mild kink and a full blown fetish is the difference between like a bit of toe sucking to watching specific for porn, but don't quote me.
According to foot fetish demographics, men are more likely to have a foot fetish. Gay people are more likely than heterosexual people to acquire a foot fetish. According to Dr. Lehmiller's research, only 5% of straight people had dreamt about feet, compared to 21% of bisexual and gay men. The least likely demographic to develop a foot fetish are straight women. Out of 1000 people surveyed, 10% admitted to having a foot fetish, with most of those being men.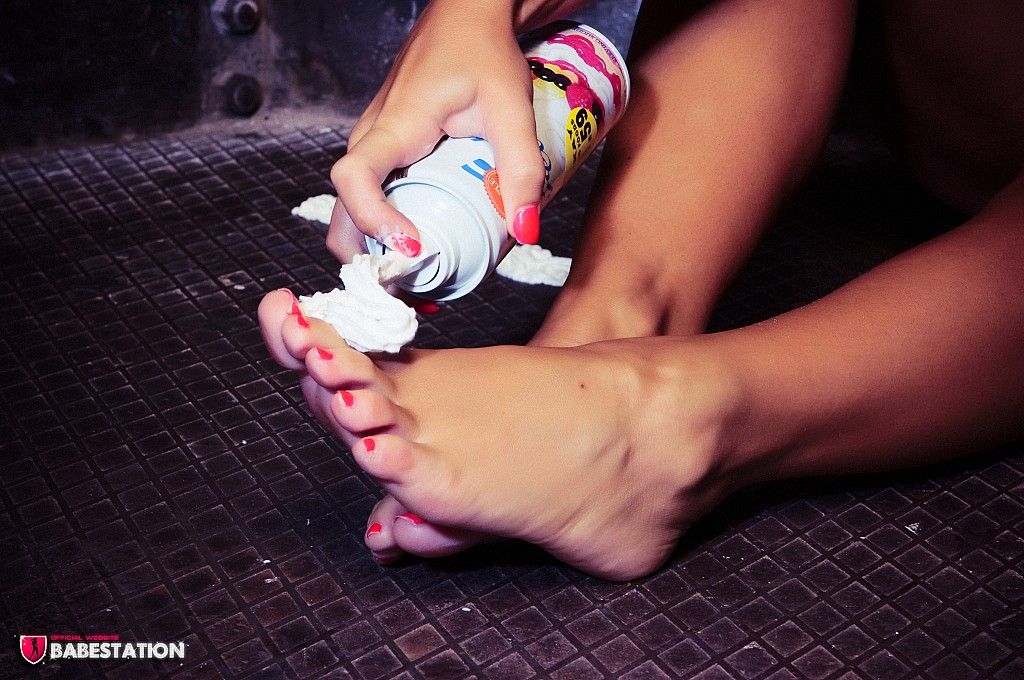 Foot Fetish Fantasies
Foot fetish fantasies vary, but here are some of the most common feet fantasies:
Foot job
Toe and feet sniffing
Licking and toe sucking
Foot massages
Foot Fucking
Trampling
If you've recently discovered your love of feet, you'll be pleased to know that almost every babe on Babestation is experienced at handling foot fetish callers. The babe channel models are always happy to remove stockings and tights at a callers' request. Some babes even offer the option to buy their used socks and shoes for those who like a souvenir.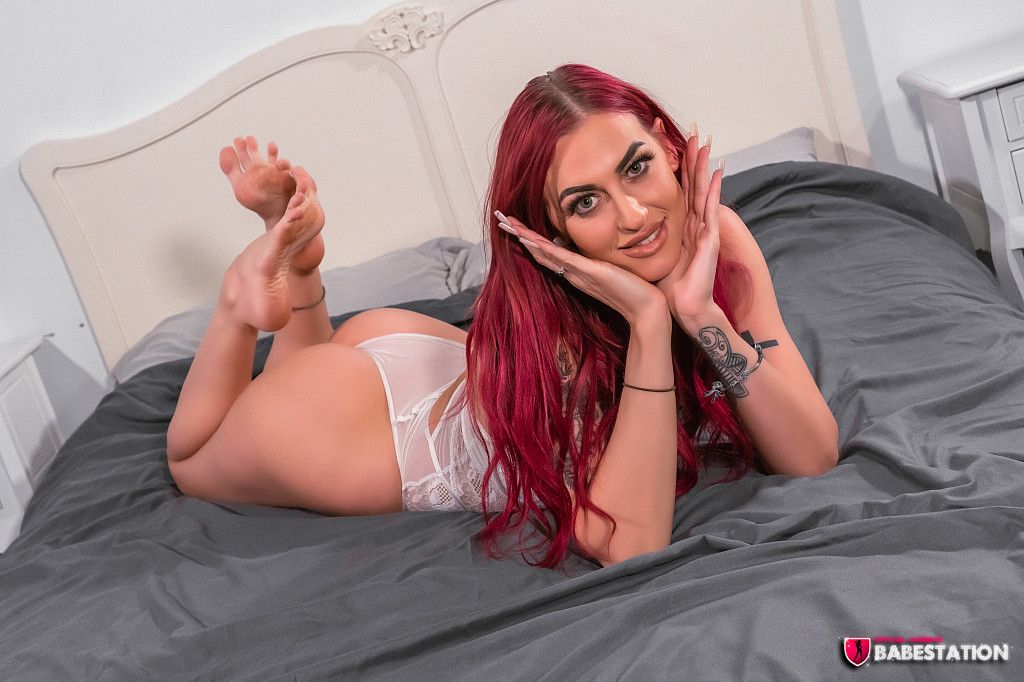 Foot Fetish Facts
Fetishes are the outcome of multi-sensory experiences, therefore different objects stimulate different emotions in different persons. It's fairly typical for some people to be drawn to toes while others are aroused by the soles or ankles when they have a foot fetish. However, for many people, a desire for feet is all about the appearance.
In conclusion, having a foot fetish is totally normal and something you should embrace if that is what turns you on.