Caty Cole is one of the UK babechannel's biggest stars. In the summer of 2014, she moved from S66 to Babestation. Since then, she has been one of the Babestation channels' top attractions. Flaunting it in her tartan skirt (one of her signature outfits), she did her Freeview intro for her first night back to Babestation in nearly 5 years. Yes, that's right - on that particular night, Caty had actually come back to Babestation! The night of 8th July 2014 was not Caty's debut on Babestation, but instead, it was her return. Those who can remember the channels in 2009, will remember her presence in the earlier days.
Before her long run at Elite TV / S66, Caty had previously worked across the range of the Babestation shows, including the Freeview shows Babestation 1, Babestation 2, Partyland, Party Girls (revival version), and BS Xtra. Her original debut on Babestation therefore came on the night of 11th to 12th September 2009.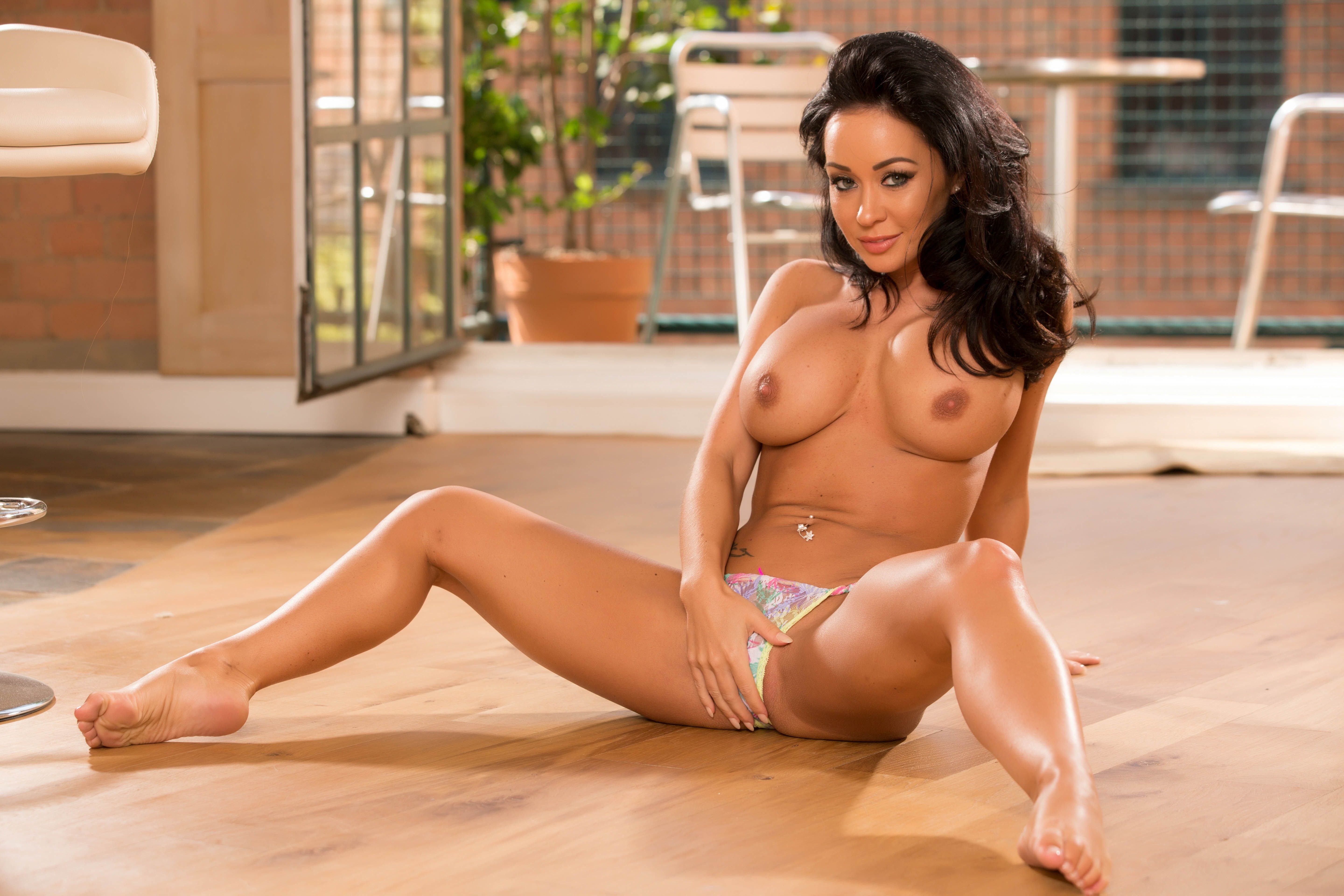 THE LINK WITH AMANDA RENDELL
One factor which had a major bearing on Caty's babeshow appearances was her younger sister Amanda Rendall. It seems the two girls made it a rule that they would never both appear on the same show. This was even confirmed by Amanda in a live response to a Babestation texter, that babe channel viewers would never see the two of them on the same show together. Amanda said this way back in September 2009, and this has always remained the case. And, back in the noughties, Amanda had established herself as one of the leading names on Babestation. Therefore, if Caty had also wanted to appear on Babestation, scheduling the shows would have been very difficult to do.
SISTERS DOING IT BY THEMSELVES
If we go all the way back to 2008, before the Channel 46 Party Girls series and the real rise of the live babeshows on Freeview, you will already find the sisters performing in different places. By the summer of 2008, Amanda was already well known on Babestation. Caty had just come in on the Sexstation channels, which had at this time just incorporated the premium glamour show Babecast TV. Both channels were produced by the same parent company, but in practical terms, they were completely separate entities.
Amanda was already well known by the Freeview audience, thanks to some eye-opening work on Party People. She would gain even further in status throughout this autumn of 2008, once Party Girls went live, The channels that Caty worked with, were therefore purely Sky channels.
Then, at the end of winter 2009, the Sexstation group introduced Partyland to replace Babecast. Partyland was a similar premium glamour show concept, but it was also had an additional factor, in that Partyland also had a Freeview presence. Thus, on the night of 19th to 20th March 2009, Caty Cole introduced the first ever episode of Partyland to Freeview, and in the process she made her terrestrial debut, appearing together with Reede Fox.
Caty remained a top choice for the original Partyland shows throughout the spring and the summer of 2009. However, at the end of that summer, all of the former Sexstation channels (or at least what was left of them) where taken over by Babestation. This meant that all of the shows merged and were then run from the same studios.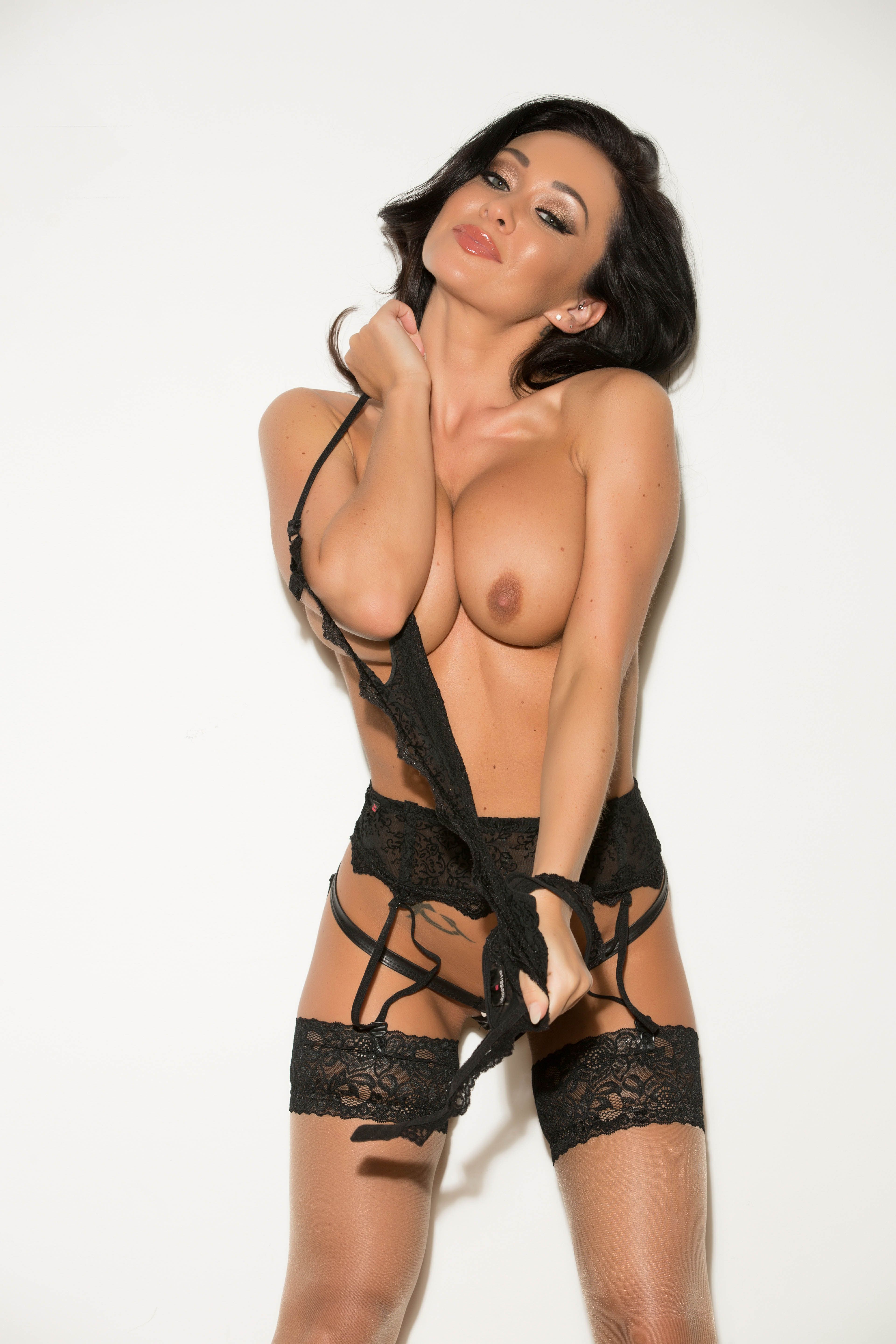 CHANGING CHANNELS This change must have created some scheduling issues, with Caty and Amanda now being on the same rota. So, Caty was mainly scheduled onto Partyland, and also featured on the newly revived Party Girls, and Amanda primarily worked on Babestation 1 and 2.
Caty did however have a very limited number of Babestation appearances and the first of these was on the night of 11th September 2009. Because the shows didn't appear on Freeview until after midnight at that time, Caty's first BS Freeview appearance came in the early hours of the morning of the 12th September.
Towards the end of October '09, Amanda left Babestation and moved to Bang Babes. Then just after this, Caty also left the BS channels for Elite TV. Her last night with Babestation was on the 6th to 7th November 2009. At this time, there were a lot of big changes at BS. Quite a number of departures followed. Some staff members left, and some others were let go. But as far as Caty was concerned, it seems almost certain from the timing of her move (which was after the month end), that Caty's departure was her own decision. This decision was most likely also quite a big blow for Babestation. Caty had an excellent customer focus, a great temperament and was a real star. And let's not forget the obvious demand for a genuinely pretty Scottish babe, and one who also had a figure and charm to die for too!
After her return to Babestation in 2014, Caty was a particularly familiar face on BS Xtra. She has always had long stints on screen during peak periods, and this is because she has always been very effective, commercially speaking as well as being seriously entertaining. But that is not really news. Throughout her prolific career on the babeshows, Caty has been no stranger to the number one spot in the viewers' popularity polls. As well as this. She has a truly great approach to the business, which makes her very easy to like.