I'm sure you're all familiar with Family Guy, a show famous for its hilarity and references to pop culture. Well it looks like the show is delving into the adult industry because it recently included Chaturbate in its list of funny asides. Chaturbate received a shout-out from Family Guy when it addressed the "Canadian girlfriend".
Father and son, Peter and Chris Griffin fly to Canada in the 18th episode of the 20th season of the Fox comedy series, in an episode titled "Girlfriend, Eh?" to see if Chris' girlfriend (the one he met at summer camp) is actually real or if Chris is chatting shit. It looks like Chris is telling the truth because after returning home, at approximately 3:17 into the episode, Chris walks away from a chat with his dad by saying he has a "Chaturbate date with my love." This is of course HUGE for webcam giant, Chaturbate. It isn't often that a show as popular as Family Guy references your brand, especially if it's adult related.
Chaturbate COO Shirley Lara tweeted out a clip of the show along with the caption:
"We know people of all types from all over are fans of Chaturbate and our broadcasters, so it's fun to learn at least a few writers of Family Guy are too."
Chaturbate also wanted to note that Family Guy isn't the only show to mention Chaturbate. The press release stayed:
"Family Guy isn't the only time Chaturbate has been referenced by a mainstream comedy show aimed at adults. Saturday Night Live once aired a skit about a law enforcement team trying to negotiate a date with a sexy European spy before their video feed is interrupted by two women trying to earn tips from their fans."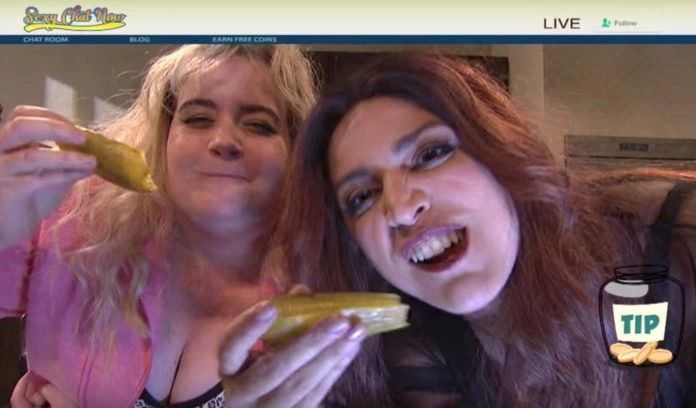 Although Chaturbate wasn't actually named in the skit and while it sounds like it could literally be any cam company, Chaturbate insisted Saturday Night Live were talking about them the "logo and design of the comedic video feed resembled the look of Chaturbate." Fair enough. We believe you. Speaking of trending comedy show references, who remembers the time Keith Lemon spoke about Babestation on Celebrity Juice?! He even climbed onto the desk and pretended to be take part in a Babestation audition, complete with ass shaking. Take a look:
https://www.youtube.com/results?search_query=celebrity+juice+babestation
Join the babes from rampant tv when they perform their next big pervcam show. Register for free on babecall and get involved!