Originally published on the now-defunct Tumblr account in April 2014, by @Babe TV. One of the top babe channel commentators, shares a little bit of babeshow history in this blog post on xxXpanded's early days on Freeview.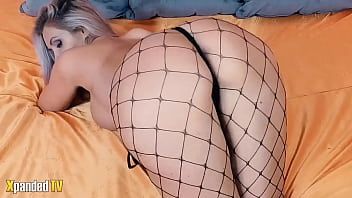 The earlier xxXpanded Freeview shows began to register as a subject of great interest around the time of 2013. It's often the stuff that gets taken for granted in the moment that garners the most nostalgia...(babestalgia) in the future. The time is 2013 - The babeshow was broadcasting once again on Freeview at 3am every morning on Channel 182 under the new guise Xpanded TV. But in this article, the blogger is taking a look at a few of the sequences from xxXpanded's initial run on terrestrial TV.
Channel 180 showed market-busting discount rate calls during that time. With their January 2013 Freeview debut, xxXpanded created a Happy Hour that initially ran from midnight to 1am and offered a basic call rate of just 26p per minute. While the Happy Hour at midnight was swiftly discontinued after the Freeview launch, it was moved to the end of the programme and continued into the spring and on a few occasions in the summer.
The schedule lineup of Billie, Hazel Bond, and Lizzy James on April 27th 2013, springs to the bloggers mind. By this time, the cheap phone sex rate call fee had increased to 61p per minute, but the rates continued to fluctuate throughout the night. However, it's doubtful that many callers would be complaining at 61p with a lineup like that. Amber Lou was another xxXpanded favourite in the first few episodes of the Freeview show (now known as British porn star Chessie Kay). See her XXX videos featuring other pornstars and Trending babeshow babes from rampant tv in the Babestation VIP members area.
The xxXpanded babes at first used handsets on Channel 180. However, it seemed that the handsets were really just a prop (to shake as a visual indication of a free line), as the girls were also wearing headsets, negating the necessity for their "phones" for phonesex. The phones were removed totally by the end of April 2013, after which they were increasingly left laying idly on the bed.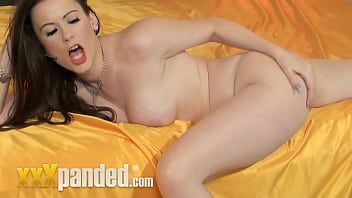 A few babes that stick in @BabeTV's mind from that era are Billie, Lizzy James and sexstation's Tammy. He was especially keen on Lizzy, and even toyed with the idea of creating a fan page for her but it never materialised. However, he did say that "Lizzy's work on the Freeview show in the first half of 2013 was so intense."