Foot fetishes are among the most common fetishes that exist. Live Babeshow babes everywhere know that foot lovers are numerous! But why is that? And why do some people just love foot worship? Today, we look at foot fetishes, shoe fetishes and more, to get to the very heart and sole of this burning sexual desire for you!
FEET: SOFT, SILKY and THAT VELVETY ARCH.
Feet are at the very bottom of our body, they are at the very base of who we are, and how we stand. Feet are particular, because they have so many different textures. A well looked after foot can have tiny, painted, glinting, polished nails. It can have dainty little toes, or refined, long toes that excite when wiggled.
Without a doubt, a foot also has a beautiful arch at its sole, where underneath, the skin is also extra soft and velvety. There is something innately sexual for many people for this soft, underfoot area. Some psychologists have compared this delicate area to that of the female genital area. Soft-hearted and silky, welcoming and often ultra-sensitive.
Feet are often covered up, so we can't see them. This is an ideal opportunity for fantasy. Breasts, bottoms, pussies are all things that are covered up. They lead us to imagine, to fantasise about what may be underneath the clothes we can see on the outside. Feet are no different.
Get involved with babecall cams and your next pervcam session could involve some foot fetish fantasies come true with your chosen webcam babe!
SENSITIVE FEET
Feet also contain many erogenous zones. Many people just love their feet being massaged and this can evoke sexual feelings in many, which is completely normal. Feet have a particularly sensitive network of nerves, which makes them particularly susceptible to touch, to licking, to gentle caresses and more.
In fact, apart from our genitals, there are few parts of the body that are as sensitive as the feet. So, if you have some kind of a foot fetish, you really are not alone. Stand tall, proud and admit you love feet!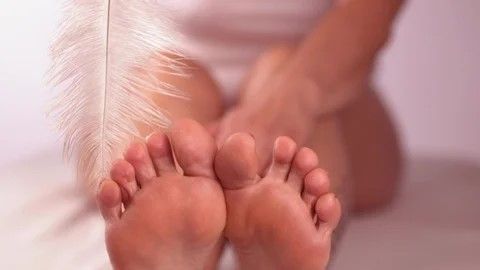 Join top babe channel babes for filthy adult phone sex chat now! You'll be surprised how many will let you watch them play with their feet!
FETISHES START EARLY
Most people develop fetishes at an early age. There is no one specific reason this happens. We are just naturally attracted to certain shapes, forms and feelings. Sometimes seeing a suggestion of breasts on the beach in a bikini, a glimpse at the ladies' underwear section in a catalogue, or seeing someone removing their shoes and rubbing their feet, can do strange things to us, which we can't understand.
Feet are simply one of those things It is however true, that foot fetishes also play an important role in domination fantasies and also for humiliation. This is possibly simply because the foot is the lowest part of the body. When someone is standing, if you are at their feet, you cannot get much lower!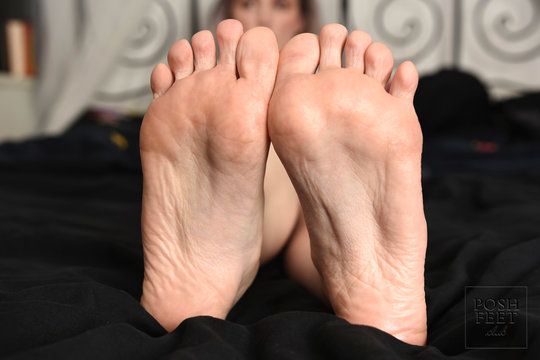 Red Light Central, Studio 66, Xpanded, Sexstation and Babenation babes are all ready to give your foot fetish cravings the attention they deserve! Register free on Babecall now!
FOOT FETISHES and DOMINATION
Being able to worship the foot of a beautiful, powerful dominatrix is an honour for many. Typically, a slave would like to kiss or lick the feet of their mistress attentively and in great detail. They pay their devotion to each little toe, to the long line of the outside of the foot and then to the arch, where the soft skin underneath the arch of the foot is often appealing and exciting.
Shoes accentuate the shape of the foot, particularly high heeled stiletto style shoes, which force the foot into an extreme form, lengthen the leg and make a mistress look much taller. Some guys just like feet, full stop! While foot fetishes and shoes fetishes are common fetishes for slaves and for those who love to be humiliated, some other guys are simply turned on by seeing or fondling feet. Others love to be played with by a pair of soft feet.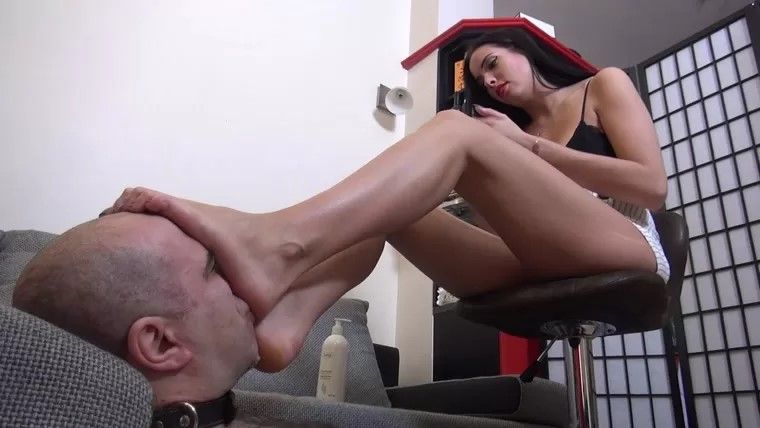 Foot Fetishes- A Personal Thing!
Podophilia is the official term for foot fetishism. It is such a common fetish that even mainstream newspapers such as Metro, have talked about it! It is now even possible to buy feet sex toys.
Finally, for those who love feet, this deeply seated sexual need can now be easily satisfied with your favourite babeshows babe. They all know about feet and look after theirs, expressly for this purpose. And, you can even be sure that you will have people who love to listen in on a foot fetish call because millions of people love feet. It's ok to be footloose and free!