This blog is all about naughty coppers who were suspended from their jobs as police officers for getting their kit off on Onlyfans and the live babeshows. Ello ello, what do we have here then?!
This first woman's story was featured in The Sun newspaper. Sam Helena, the former Metropolitan police officer was suspended from her role after colleagues discovered her Onlyfans accounts where she called herself as 'Officer Naughty' in her bio. Sam Helena called herself "Good Girl Gone Bad" on her page where she posted topless and semi nude pictures and videos of herself, one of which was accompanied by the caption: "INKED British Cop EDITION' which showed Sam sticking her tongue out to display her tongue piercing. Despite the fact that police officers are not permitted to wear tongue studs while on duty, Sam was shown smirking whilst getting into various sexual positions the the raunchy video. Sam's secret wasn't a secret for long after colleagues ratted her out to her superiors who discovered her OnlyFans account and told her she was bringing the force into disrepute. She was suspended from her duties immediately but later quit of her own accord.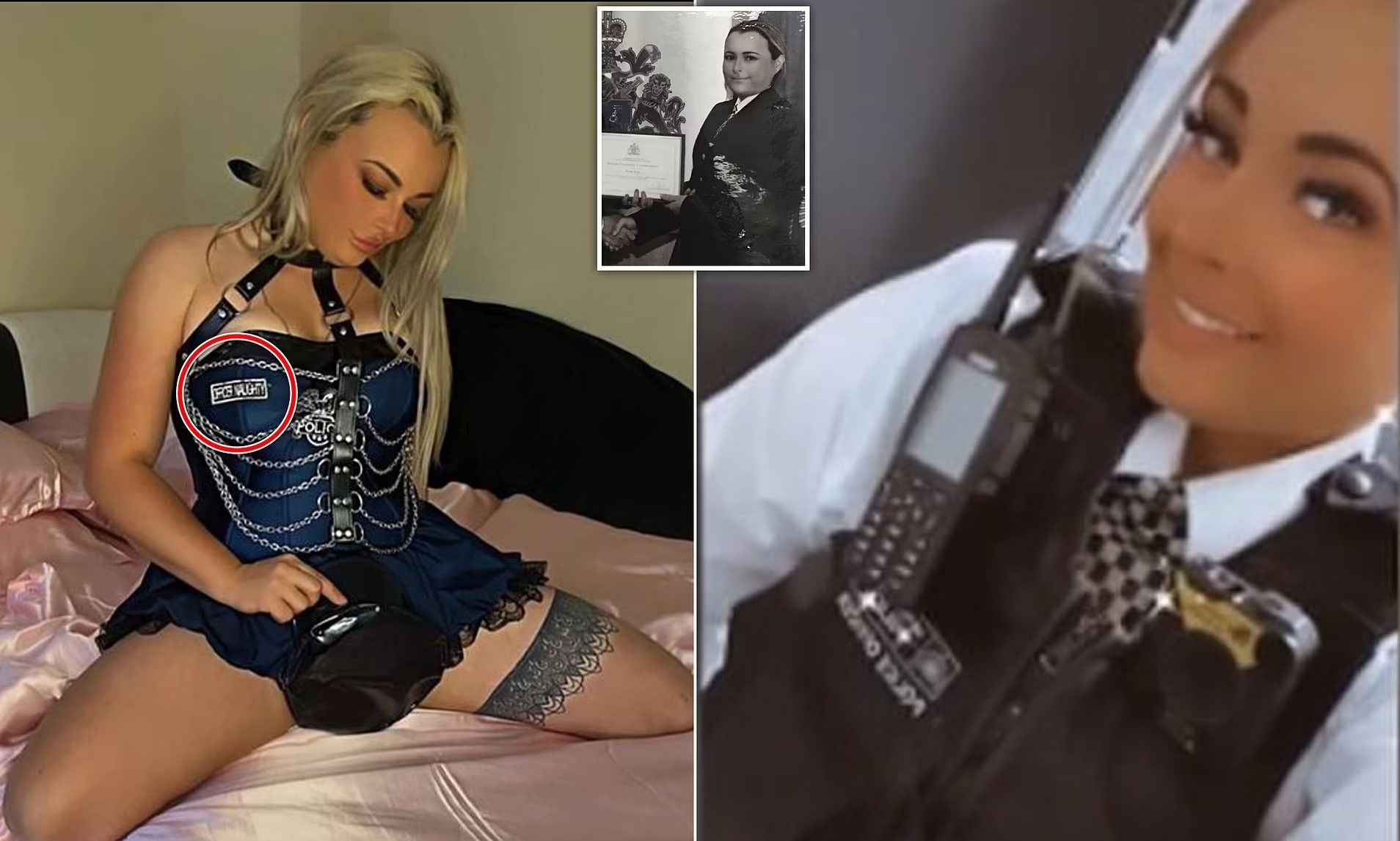 Next up is another naughty police officer who was sacked over the controversy regarding 'fake sick leave'. Former Lincolnshire Police officer Leanne Carr first posted a bunch of sexy holiday pics to social media back in 2018. Nothing wrong with that, right? WRONG! This was the same time Leanne was supposed to be off sick and posting bikini-clad holiday pics didn't do much to help her cause. Leanne Carr had previously been featured in police promotional material so it didn't look good that she was deceiving her employers. She announced her resignation in 2020 and alleged that she had experienced "bullying, harassment, and victimisation." Shortly after resisting, Leanne set up an OnlyFans account and she hasn't looked back. She now posts X-Rated pictures and videos to her paying subscribers.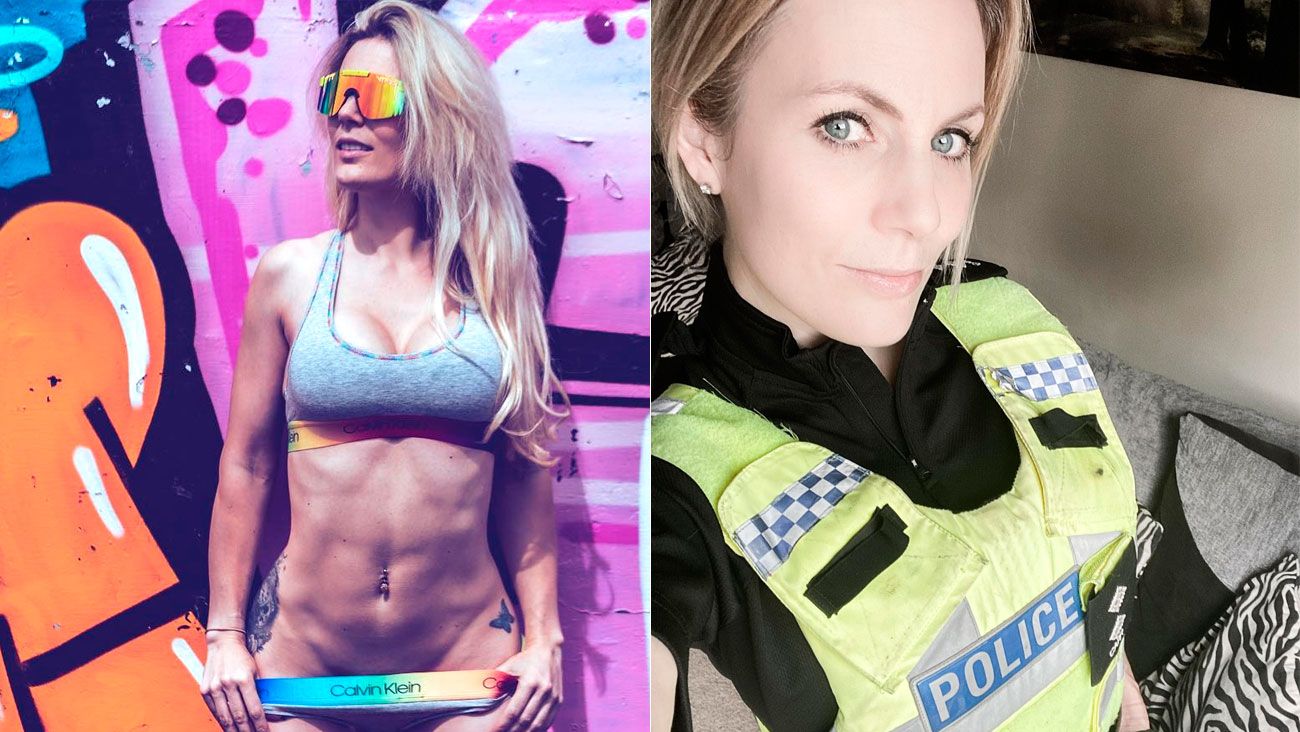 Now we're taking a trip across the pond to Colorado, where former police lieutenant Melissa Williams was forced to resign after her colleagues stumbled upon her racy pics on Onlyfans. The 46-year-old MILF first launched her Onlyfans in 2020 where she would post pornographic pictures and videos of her and her husband. Melissa had been working as a police officer for nearly three decades but after her boss found out about her spicy side hustle she felt she was shamed and ultimately pushed out of her job. It's not all bad though, as she claims she now makes even more money on Onlyfans than she did working full-time as a police officer.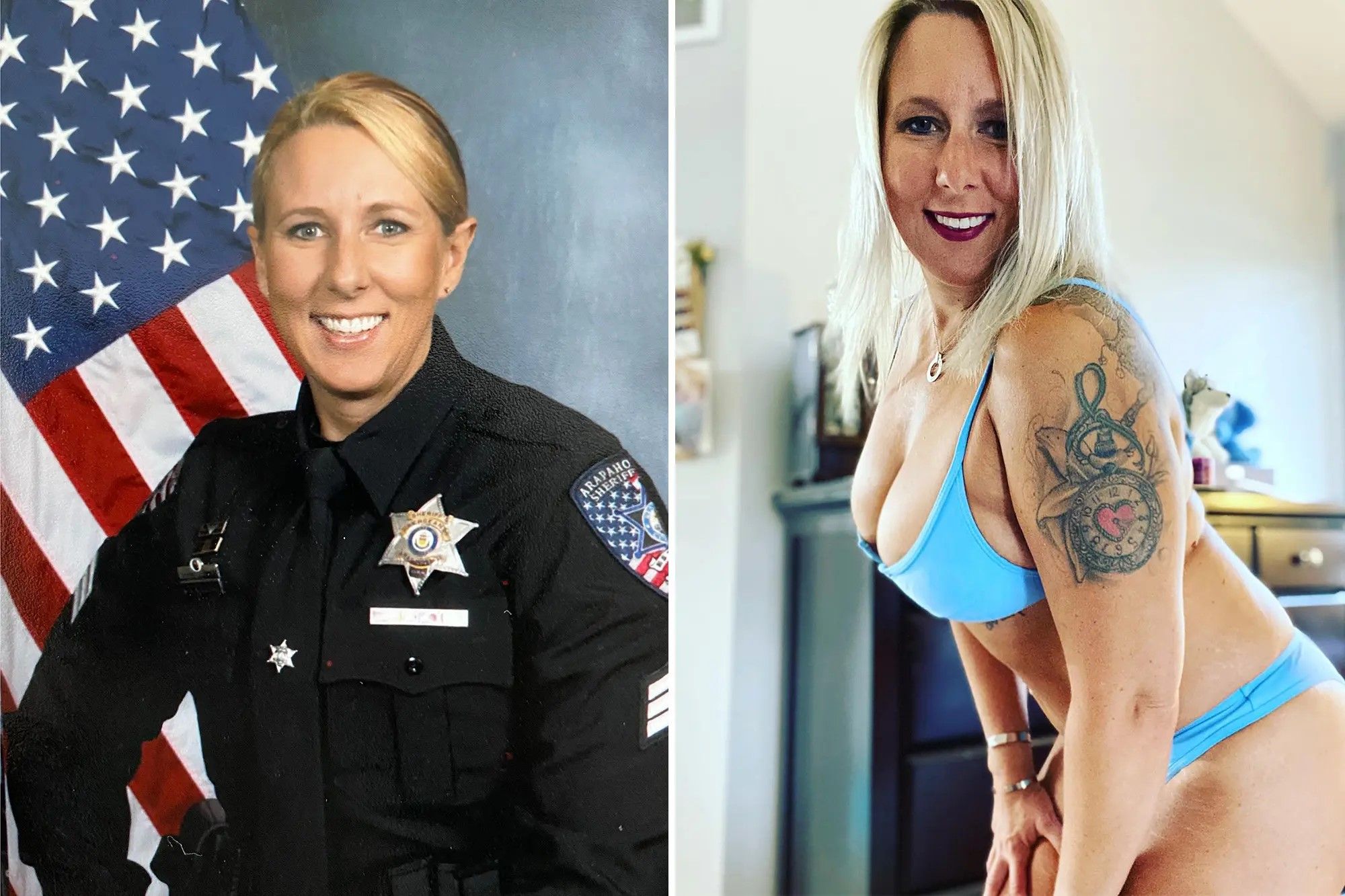 Next up is the big leagues - British content creator Charlotte Rose makes a whopping £1.5 million a year on Onlyfans after quitting her job as cop. Charlotte first started posting nude and topless pictures and videos back in 2016 while she was still working in law enforcement. However, after the money started rolling in she didn't see much point in continuing her day job so she packed it in and concentrated solely on content creating. Now Charlotte claims her biggest worry is whether or not a potential love interest is after her money or not. She told the NY Post: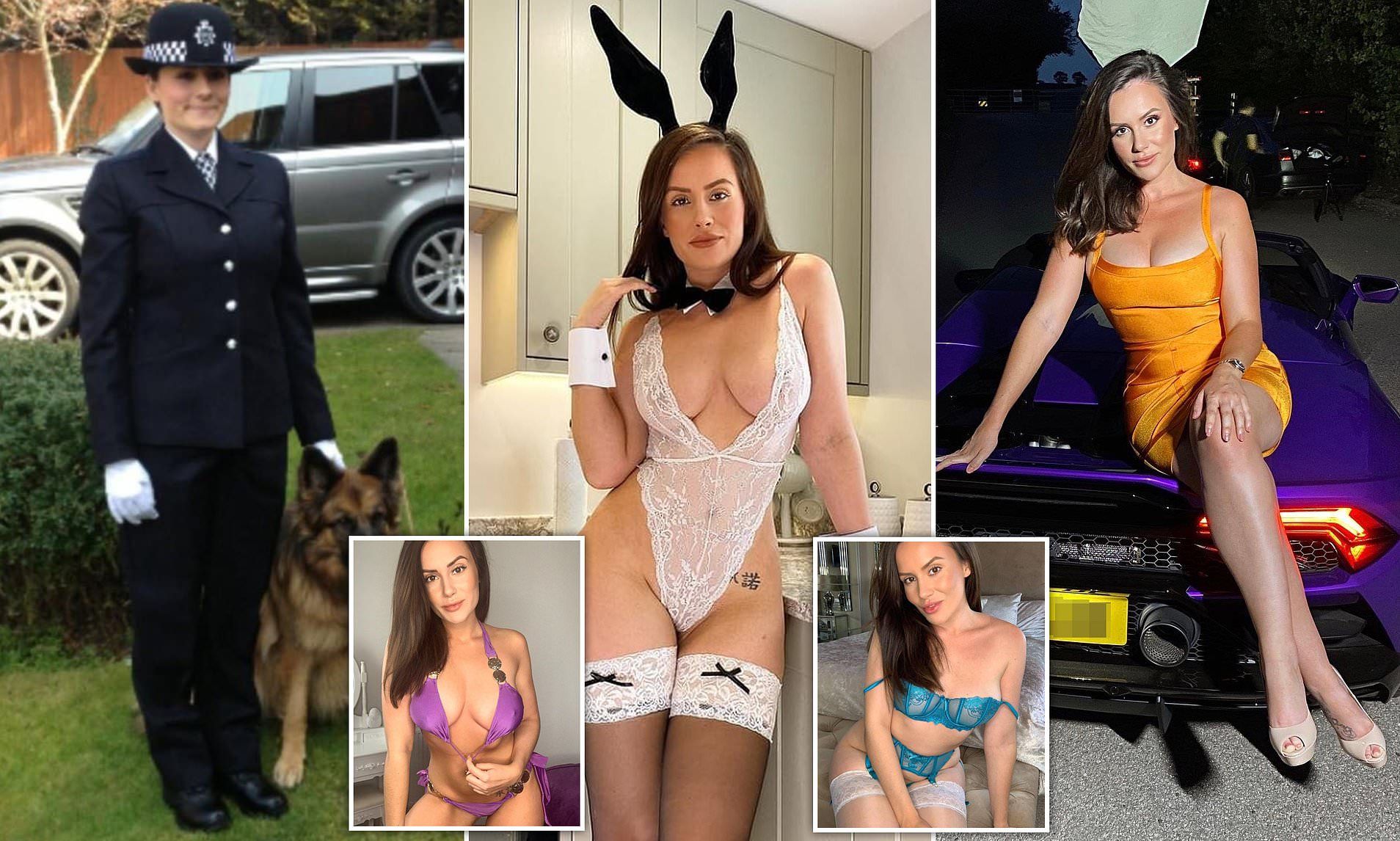 "I do worry with the cars that I have that a guy would look at that and be like, 'Jackpot I get to drive supercars and luxury cars every day and live in a big house. I don't really socialise, as I'm always working, so I don't really meet many new people. The only time I chat to guys is on OnlyFans and most of them are faceless, anonymous guys. The ones who do send pictures, I always wonder if I'm being catfished and it's really them. I think in the next couple of years, once I've really got myself set for life, I can calm down on the work front and focus on 'me' time.'
Charlotte insists that she doesn't shoot hardcore content for her Onlyfans and that it's mainly topless and tasteful nude. Up next are two smoking hot babeshow models who made a big splash in the XXX babe channel industry.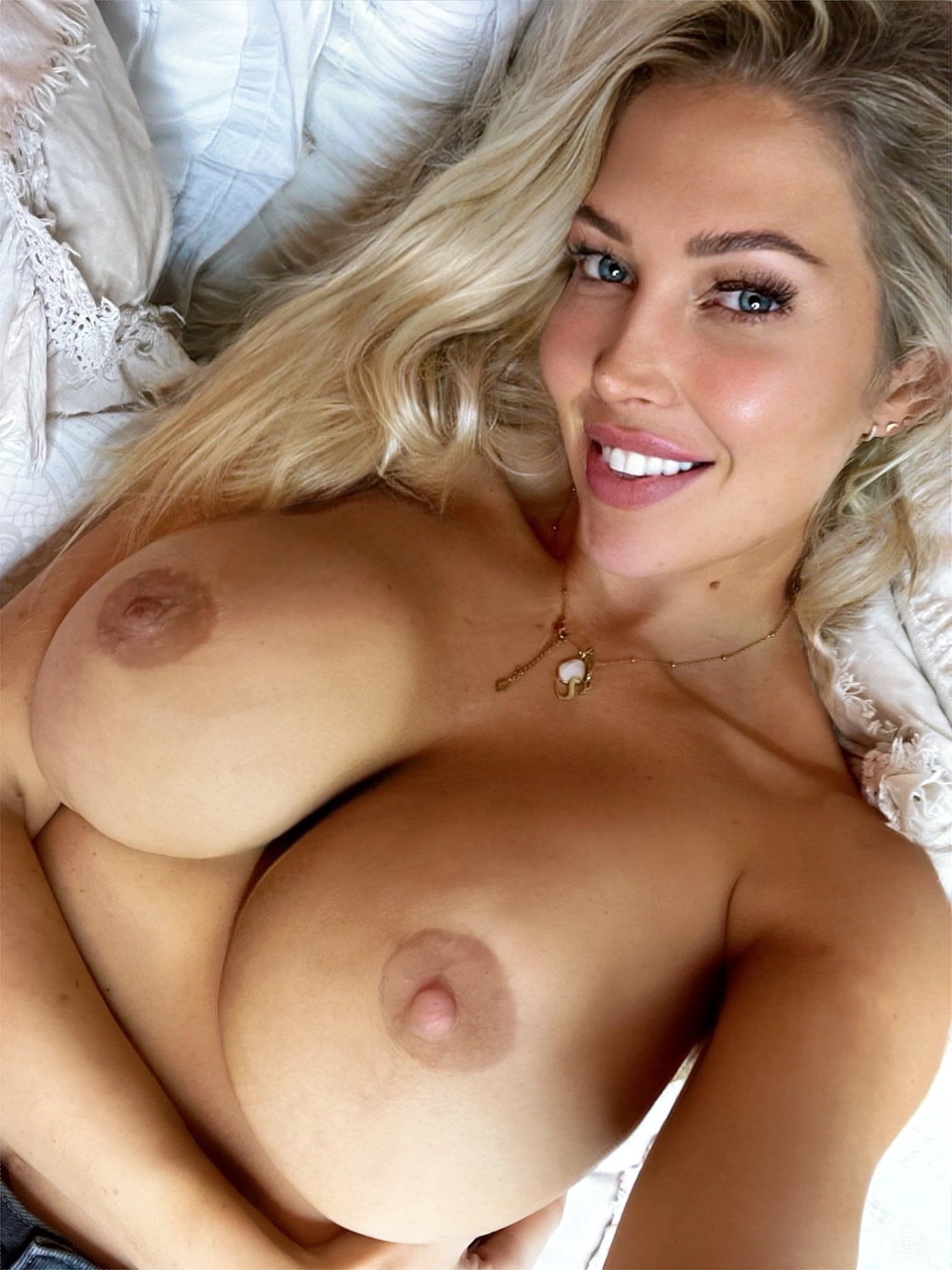 Lexi Lowe began her XXX career as a lap dancer in Newport, where she was approached by a porn producer and asked to film a sex scene. Prior to this she had been working for the UK Home Office but quit to pursue an X-Rated career. Lexi initially only appeared in lesbian girl-girl scenes before quickly declaring her love for hardcore boy-girl. Lexi has also appeared on Playboy TV, Studio 66, and Babestation, where her fans couldn't get enough of the curvy blonde British pornstar. In addition to XXX porn shoots with Brazzers, Danny D, and Pornhub, she's worked with Fake Taxi, BSX, Jasmine Jae and Michelle Thorne. She often appears on Babestation Cams where she is always up for topless and nude fun on Pervcam and in her private cam chat room. Find her XXX pictures and videos in the VIP members gallery.
Elicia Solis joined the ­Metropolitan Police in 2006 as a ­communications officer for the ­counter-terrorism squad. However, Elicia was far too sexual to work in such a stuffy role so she left to pursue a job as a glamour model. Elicia has appeared topless and nude for multiple lads mags and newspapers and starred on various babeshows including Babestation, Studio 66, Rampant TV and Xpanded. Often compared to Jodie Marsh, Elicia Solis radiates pornstar sex appeal and her cam shows on BS Cams are pure filth, featuring lots of nude and topless action and dildo pussy play. It's hard to imagine that Elicia Solis was once high up in the counter-terrorism squad and now she posts hardcore pictures and videos on Onlyfans and appears in boy-girl fuck films. She has starred in Mr. P shows and worked with Danny D, Brazzers and Fake Taxi. Her clips can be found in the VIP members galleries and on the Babestation Tube.
Everyone loves a bit of roleplay. Here's a couple of blogs I found in the archives featuring Officers Cherri and Karina Currie as she dishes out her own form of punishment, which basically involves stripping naked and using a leather belt as a spanking aid.
Karina Is The Babestation Smoking Police