You may have seen our previous blog about the Hot UK Babes Magazine. Well how about some more highlights!?
This blog takes us back to Issue 5 of Hot UK Babes magazine dated July 2011
This issue features pornstar Sophia Knight snogging the face off another girl, along with a review of Tiffany Kingston's site and a chat with Raegan.
When the article was first written, Sophia Knight was at the beginning of her XXX porn and live Babeshows career. At the age of 22, Sophia had been in the business since she was a teen 18+, having first appeared topless in lads mags. Babestation's writers met up with Sophia to find out about her turn ons, what kind of guys she's into and what makes her the most popular babe on Elite TV (now Studio 66 or S66).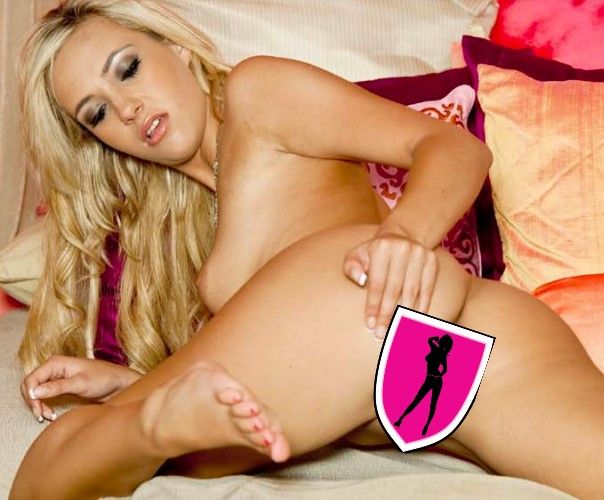 Sophia Knight opened up the conversation about her love of porn. The article details how this extremely fuckable blonde young babe loves to shoot her own content which is brimming with hardcore solo pussy play and lesbian girl-girl pictures and videos. Our writer follows up Sophia's chat with a spicy question: " Does she like to suck cock, and does she swallow?" This was her answer folks: "Love it! I always swallow, it's good for you! Wow!
Next up in the 2011 article is the debut appearance of the lovely Raegan Sidley, the new porn star on the block! This was the first adult publication she had ever been in and she arrived at the pub for her interview with a bunch of XXX nude and topless pics in hand. Here's how the interview went:
Thanks for joining us in Hot UK Babes Raegan. Why did you want to get your bits and pieces out in our mag?
Well I thought if I was going to get filthy I may as well do it in style! You guys are craving filth and I'm oozing filth so I think we will get along well!
What would you like to do more than anything else in the world of adult entertainment and just how far would you go?
I want to make a name for myself as a naughty, dirty little minx [she snarls] How far would I go? ....How far wouldn't I go? I think sometimes in life you've just gotta do what you gotta do! Or who!
What's the dirtiest, downright filthiest thing you've ever done sexually?
Me and another girl shared a blowjob not so long ago and that really turned me on! Her lips were so soft and we were both frantically sucking this cock whilst groping each other. I think the guy quite enjoyed it too [she laughs]. Apart from that I once bust a guys nose whist fucking! I'm not sure how but it was messy! Didn't stop us though! That was some crazy, frantic hardcore sex!
Next up in the issue is the one and only Tiffany Kingston, star of numerous fantastic web show appearances and dirty XXX movies. Tiffany talks about her filthy content in the Babestation galleries including her personal favourite videos such as the ones featuring The Dirty Cleaner. Tiffany really likes a nice bit of BBC and when she gets Sensi inside her she really fucking loves it. Tiffany really knows how to fuck, and you can still find plenty of her hardcore content in the VIP galleries today.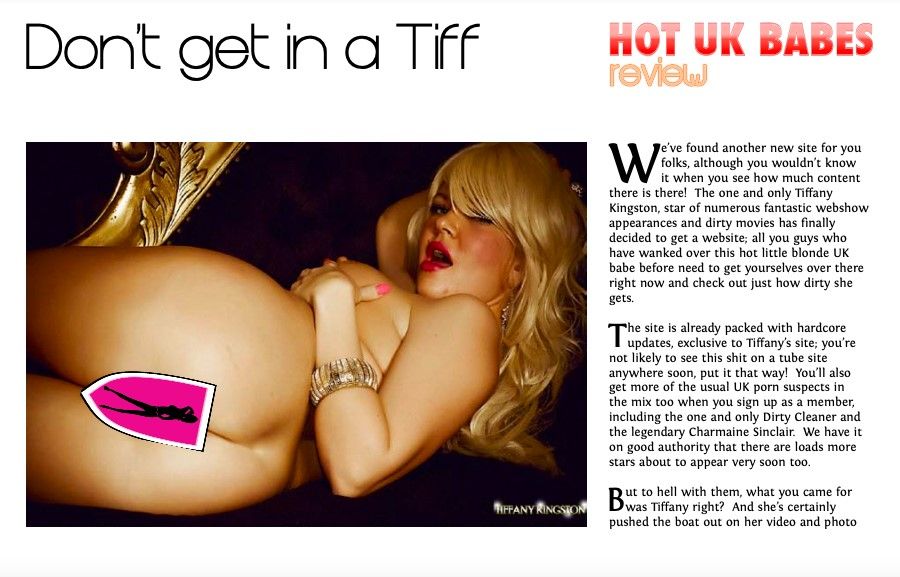 Click here for the full: Issue 5 of Hot UK Babes magazine dated July 2011
See highlights of the December 2011