Here's some more bizarre advice from the CDC on how we should be fucking if we get a dose of the monkeypox. I don't know why anyone would want to shag someone with a disease called Monkeypox (it's hardly arousing is it) but stranger things have happened I suppose.
So the CDC has advised Americans with monkeypox to have sex by masturbating at least six feet away from their spouse. Nice!
Anyone who has the illness is advised not to have intercourse because the other person could catch it. The agency has released a list of the dos and don'ts for those folks who can't keep their dick or fanny in their pants. It included advice on how to avoid kissing, cover all sores (eww), and have intercourse while remaining completely clothed. Other suggestions included washing hands and disinfecting all toys, dildos and fetish accessories immediately after use. Yeah, this doesn't sound sexy in the slightest. "Excuse me love, just cover up these giant scabs before I get down to business"…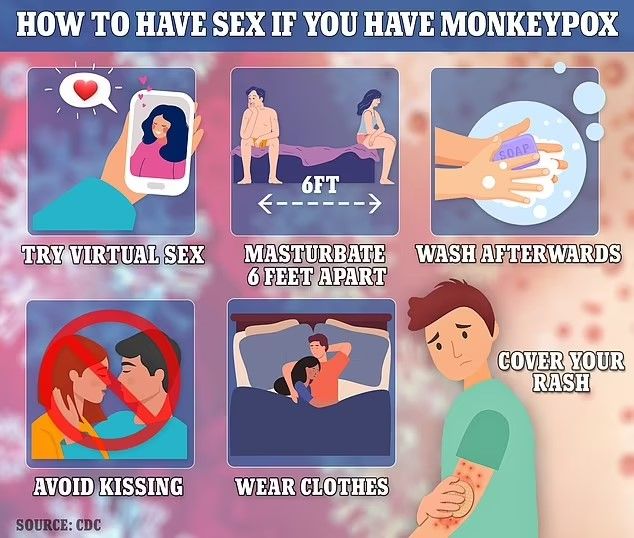 Monkeypox symptoms often show up about a week after infection, and recovery from can take up to four weeks. As with the early Covid epidemic, people are currently being advised to isolate themselves or seek medical attention. Here's the official statement issued by the CDC website on their page titled; 'social gatherings, safer sex, and monkeypox':
"If you or a partner has monkeypox, the best way to protect yourself and others is to not have sex of any kind (oral, anal, vaginal) and not to kiss or touch each other's body's while you are sick, especially any rashes or sores.
If you or your partner have (or think you might have monkeypox) and you decide to have sex, consider the following to reduce the chance of spreading the virus."
I like the ideas put forward by The British Columbia Center for Disease Control, who suggested people try 'glory holes' as a way to prevent face-to-face contact.' Damn. Who knew the folks down at The British Columbia Center for Disease Control were so kinky.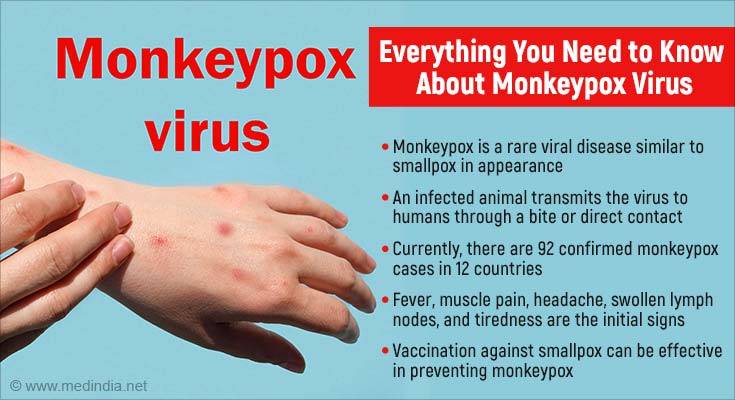 In most cases, people are being advised to think about having virtual sex, like phonesex or sex over pervcam. This is where Babecall cams and Babestation Cams are a perfect option. Stop yourself from getting Monkeypox by camming or calling Babestation instead. Everyone's a winner.