Jada is one of the most unique stars of the UK babe channels. She began her appearances with the babe channel Babestar in the mid noughties. With exotic looks, a slim, fit, lithe body, small natural boobs and great gymnastic skills, Jada was always inimitable and very distinctive. She became one of the most well-known faces of the live babeshow industry, notably on Sexstation and Babestation. Jada made wearing a tie trendy, whether it was part of a college girl outfit, as a secretary, or as part of a fetish uniform.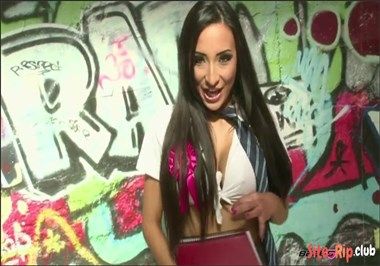 But those first appearances on Babestar were a long time ago. What happened to Jada and what happened to Babestar? We reveal all here!
Babestar- top babeshow viewing!
When the babe channels began, things were rather different. For example, we know there was kissing on the babeshows. Babestar was one of the earlier babe channels and it seemingly just went for it. It began broadcasting in January 2005. It featured full nudity, girls sucking and using dildos live on screen and more! It featured some big babe channel names you may recognise though, including Chelsea, Tammy Oldham, Keira Pharrell, Chantel, Rose Wood, Kat, Sammi Dee, Taylor and Angel Long, as well as the lovely Jada.
Babestar TV Live XXX was featured on the adult station Look4Love and was run by a company called Television Concepts. It was free to air, but as we just mentioned, it was also a bit of a free for all, in terms of sexual action. So, it was only a matter of time before BCAP, the broadcasting arm of the Advertising Standards Authority and OFCOM stepped in. This resulted in Babestar having one of the biggest recorded fines in the history of the babe channels, and ultimately, being closed down. Unfortunately, much of the action that was viewed by the regulator, involved Jada at her filthiest!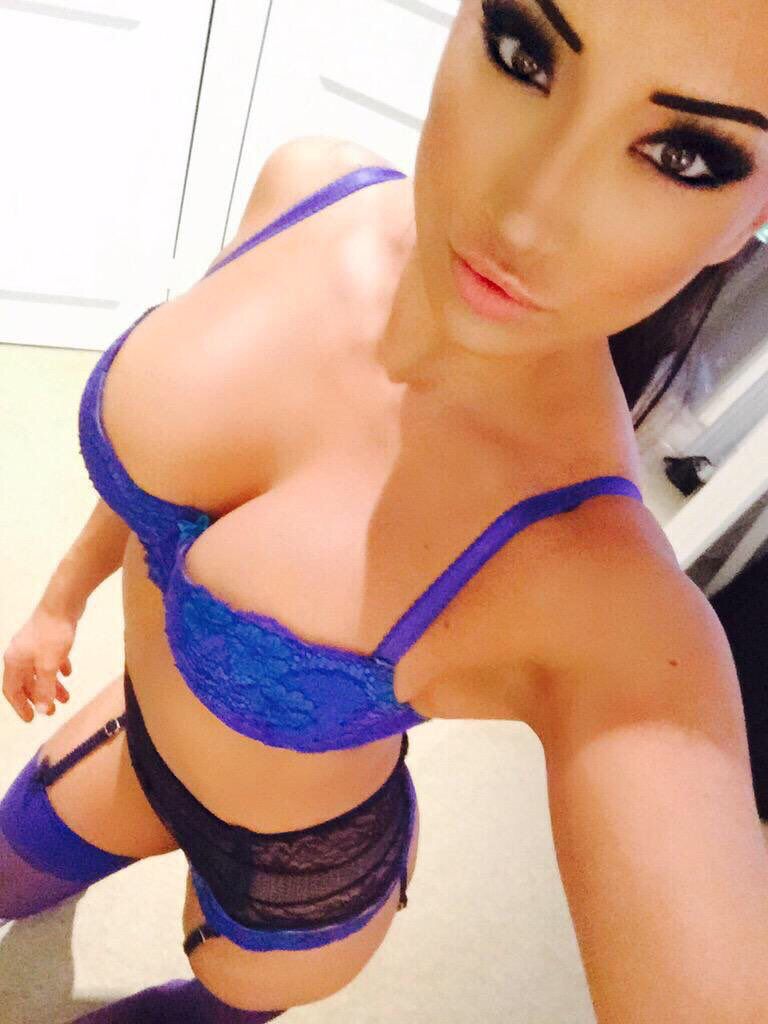 Babestar and OFCOM
In 2006, BCAP studied footage of Babestar TV and found it to be in serious breach of the Television Advertising Standards code. But we are not just talking one breach and one area of the code here. We are talking about multiple breaches which included offence, the protection of children, the promotion of sexually explicit premium rate services and misleading advertising. The Advertising Standards Authority considered that the material they viewed was unacceptable, particularly with respect to "the language, images, and references to young girls".
The Advertising Standards Authority also voiced specific concerns about the channel, including the fact that premium rate phone callers were invited to talk live to the babeshow models when in fact the programme seemed to be pre-recorded. The ASA then requested to the licensee that the material should be suspended, and with immediate effect. Babestar continued.
So, the ASA then went to OFCOM. OFCOM took a look and considered the material to be seriously unacceptable for an unencrypted service. Both the ASA and OFCOM repeatedly asked Babestar to stop. Looking at evidence from various shows in May 2006, OFCOM commented, "in particular, the extreme explicitness of the language transmitted, was of such an adult sexual nature that it was wholly unsuitable for transmission on a free-to-air service."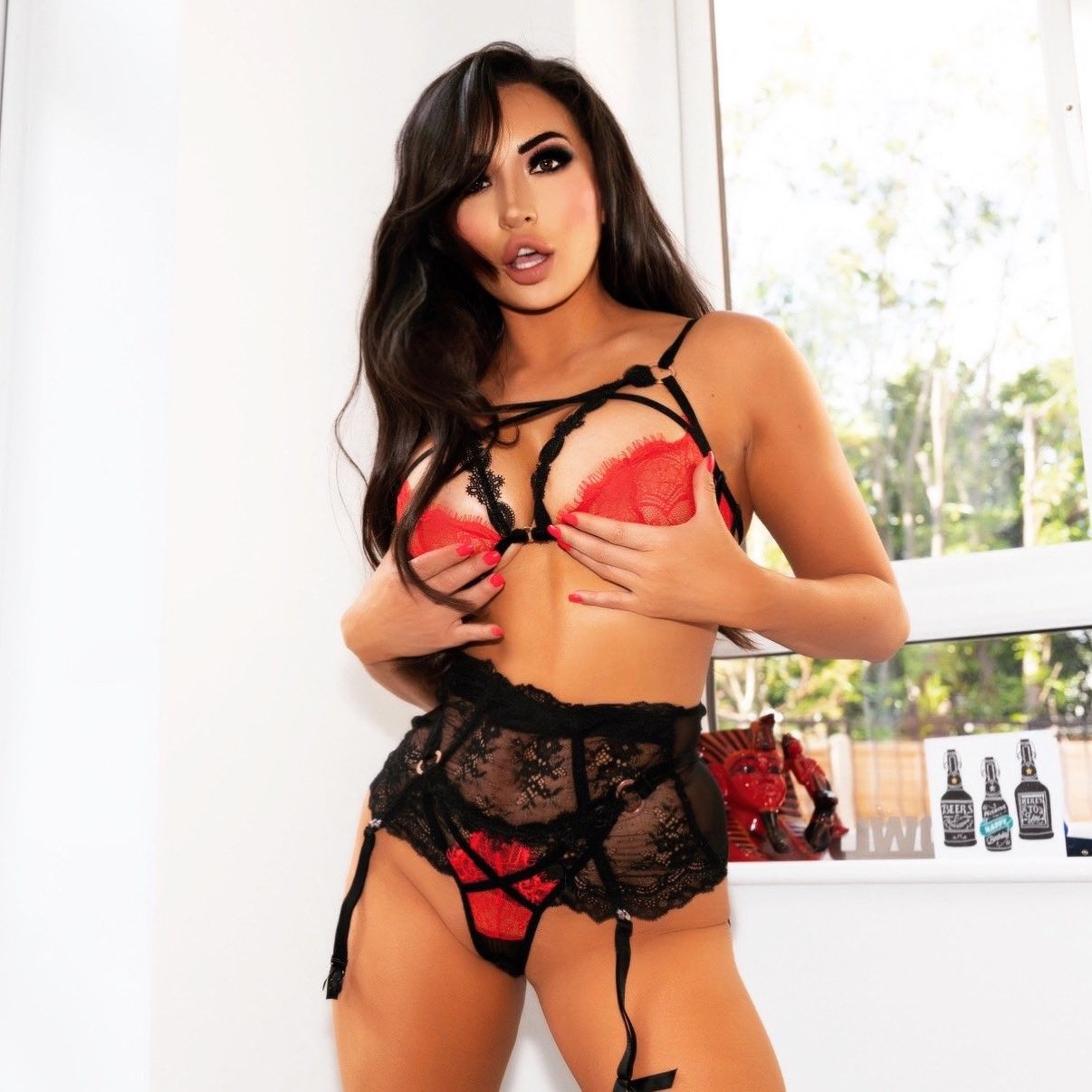 What the Regulator saw
From OFCOM's own document, here are some selected quotes of what they saw and heard on the Babestar shows. Before the quotes from the Babestar babeshows are cited on the official OFCOM document, there is a warning; Please note that the following Annex contains extremely graphic and sexually explicit language. Remember this all happened free to air, and was broadcasted as is written here:
"She wants to play with your hard cock… do you want to start by slapping your cock against those tits then getting her to give you a deep throat blow-job then taking your cock out of her mouth and sticking it right up her arse, is that what you want to do? She can take a good pounding up there. She really loves anal. From behind is her favourite position." "She is gagging for your penis Call this dirty horny girl now We are all hot and horny tonight You will have a great time and you will get off We will be filthy on the phone much filthier than we can be on the phone. So get out your penis and ejaculate all over Faye, you know you want to, it's going to feel so good. She needs your cock up her arse. She is gagging for a hard cock to be put inside her throat. If it's throbbing, if it's aching we will take it here. We are better than the other channels, they are shit. Just imagine sticking your cock right down her throat ... she can give you the best blow-job you have ever had. She is going to suck your cock just like a lollipop. She's bent over for a reason guys, she wants you to stick your cock in there. Come on take that thong off her, bend her over, and pound that arse."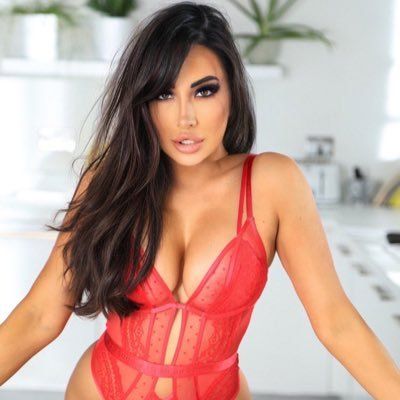 Torrid scenes
In the Babestar clips that OFCOM viewed they also witnessed girls using dildos, using handcuffs, their knickers slipping or being pulled down, a babe putting a camera phone down her knickers and more. They commented that Babestar "features a number of women in various states of undress using sexual actions and promoting a premium rate chat line. It also broadcasts extremely explicit sexual language, including verbal "invitations" to anal and oral sex.
In the end, after considering also the repeated requests to Babetsar by both the ASA and OFCOM, which went unheeded for several weeks, OFCOM revoked the company's broadcasting licence and imposed a £175,000 fine as a result of repeated breaches of the Advertising Standards code.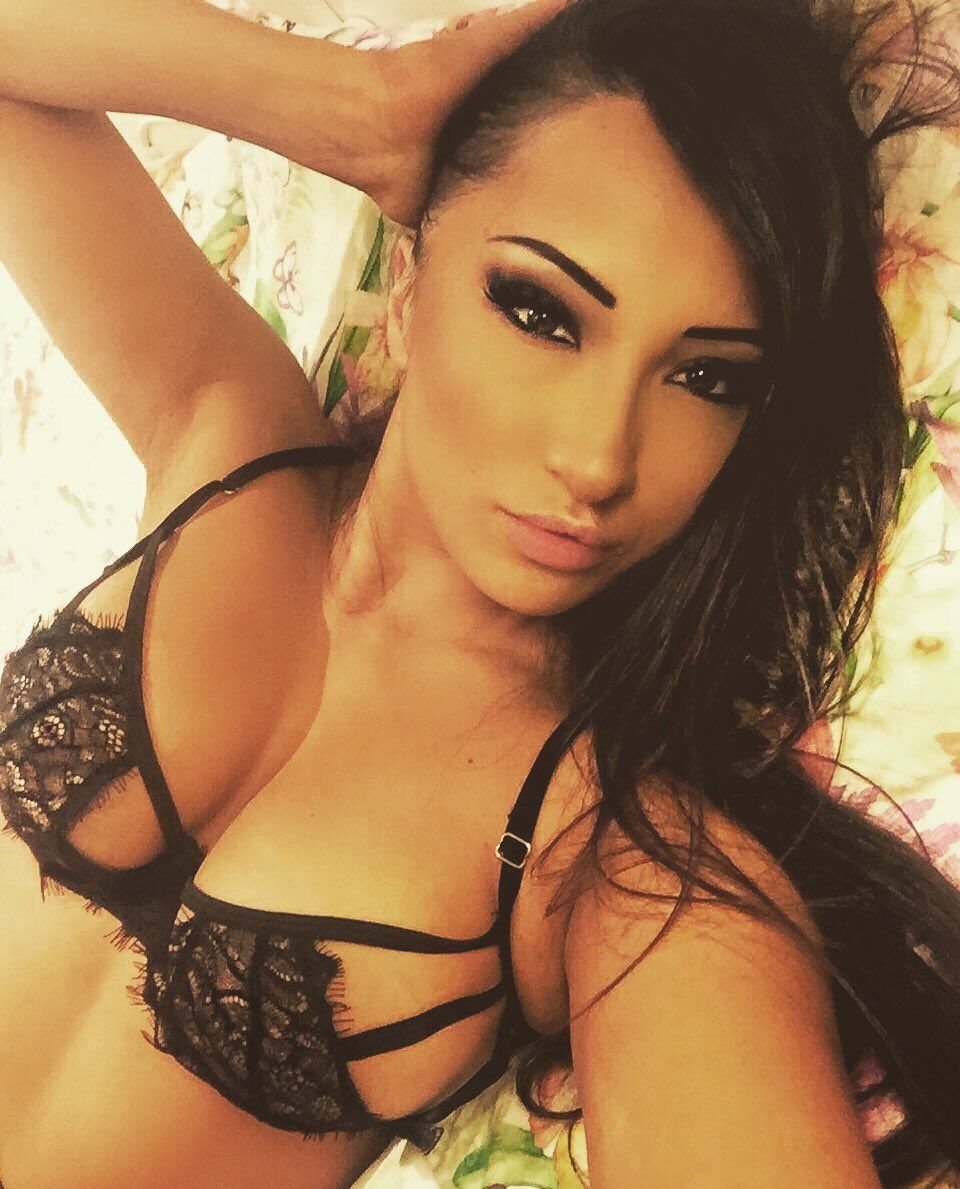 Not the end for Jada!
This was not however the end of Jada's career on the babe channels, she appeared frequently for many years to come, on Sexstation, Babestation, Sin Tv, and Studio 66. Jada's prolific career continues with the babe channels even today. If you want to see the incident that caused one of the biggest fines in the history of the babechannels, starring Jada on babestar, then look no further! We have it right here on Babestationtube!
Jada can still be found on S66 for some filthy adult phone chat. You can also view videos here or see her BSX content and other porn scenes in the Babestation VIP members area.