This article comes from a repurposed blog by @Babetv, published on the now deactivated Tumblr account.
I don't think there are many current live babeshow fans who wouldn't recognise Jada as a reputable, leading figure on Babestation. Jada's entrance into the Freeview babeshows, however, was without fanfare and, most surprisingly, occurred at the request of viewers. Jada was a Sexstation web girl in mid-2009 when the old Partyland show was in full swing. As part of the promotion for the 3G cam service, Partyland would stream a feed to a tiny, onscreen video box that featured a web girl. The feed never expanded to fill the entire screen; it was always just a tiny window in the bottom corner of the frame, and texters didn't really comment on it…Until Jada appeared as the 3G girl.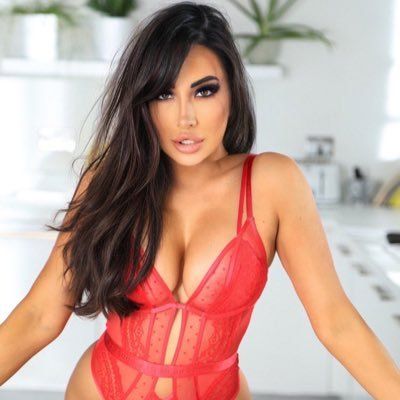 That evening, viewers started sending the show texts wondering who the girl was and pleading for her to appear on Partyland right away. The remarkable sight of a girl who was absolutely unknown to the primary audience attracted viewers' attention and inspired a call to action, even in extremely small size in a promo broadcast. The blogger only ever witnessed that occur once, and that was here. In reality, Jada was also making an appearance on Freeview at that time in at least one mainstream advertisement that was aimed at a group similar to the viewers of babeshows and shown late at night during lad-oriented programmes.
But the point was made. She was about to appear on a premium babe channel, as requested by viewers. Along with Sammie Dee and Daryl Morgan, Jada made an appearance on Partyland, a show that was broadcast from the Sexstation studios, beginning on August 12th 2009. Jada's initial Partyland appearance, however, wasn't organised by anybody in particular because by mid-August 2009, both Sexstation's TV girls and visiting Babestation girls were working at Partyland. Jada became a regular on all of Babestation's major TV babeshows starting in September 2009, which makes it evident that the company took a very large interest in her once Sexstation had been completely merged into BS.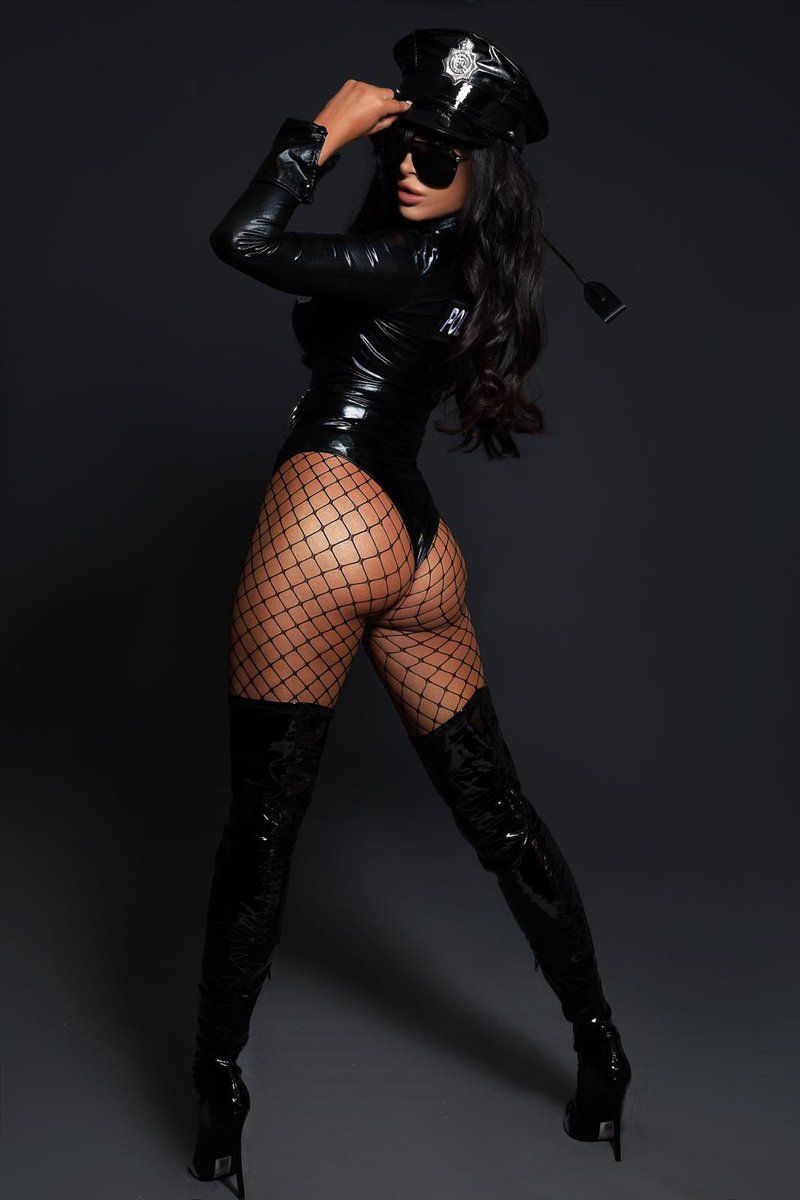 Memories of Jada:
The 12th of August 2009 was Jada's debut on Partyland and her debut on a Freeview night show with Daryl Morgan in a split-screen configuration. A month later, on the same channel (Freeview 50), on September 10th 2009, Jada appeared with Alex Adams. The blogger speculated that there was some evidence that Partyland had relocated from the Sexstation studios to "Babestation Towers" during the month-long gap, particularly in the onscreen graphics design, which is more in line with the typical BS aesthetic of the time.
At the time of writing this, the blogger noted that Jada had been the sole representative of the 2009 Sexstation web girls at the forefront of BS for a very long time. She was still a regular, well-known name on Babestation. Among those web girls, only Michelle Moist has ever come close to Jada's level of success. Michelle Moist last appeared on the Babestation channels on September 28th 2011, by which time she was primarily conducting XXX encrypted shows rather than Freeview TV. Michelle, however, became a well-known figure on Babestation between September 2009 and the spring of 2011, mirroring Jada in terms of her ascent from anonymity on the Sexstation 3G stream and S66 Cams to frequent Freeview appearances.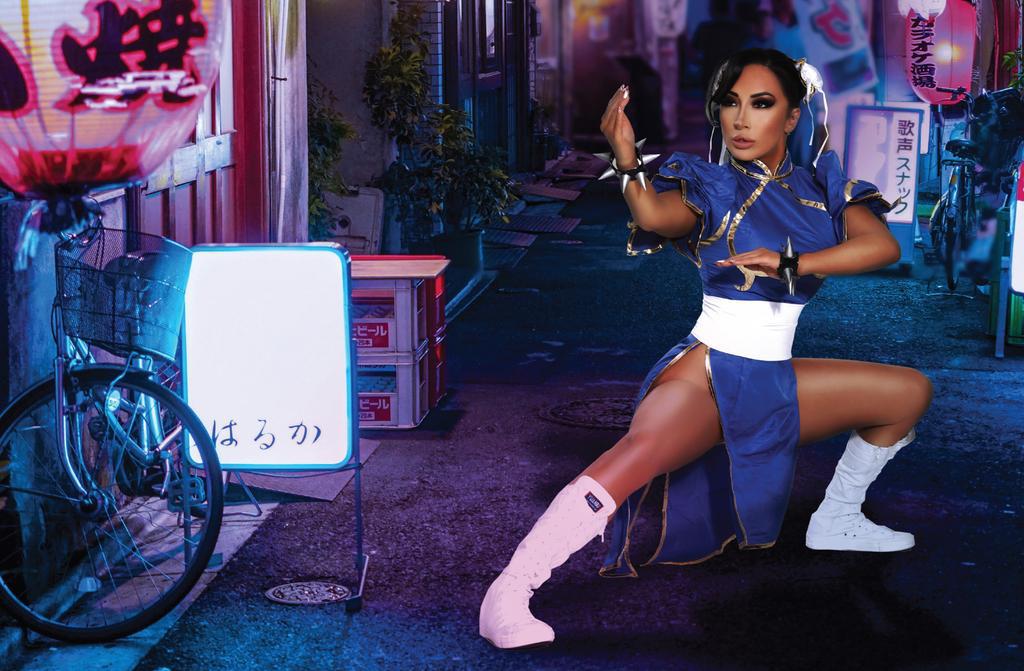 It would be foolish to imply that Jada's beautiful appearance and physical health had little to do with how long she remained at the top. Jada is much more than that - attractive, incredibly flexible, and a badass attitude. Jada started working as a dedicated sales presenter and voice actress on Babestation on the evening of June 1st 2012. She primarily covered the weekends, which had previously been Geri's domain. The more relaxed but still quirky and interesting manner of Jada fit in nicely, and the girls answering the phones seemed to get along really well with her. She frequently tweeted behind-the-scenes images that, on the whole, were hilarious and gave a clear impression of how much fun Jada's nights on Babestation were.
With the mic duties being eliminated as a separate role, Jada was able to resume her role as a regular performer on Babestation. And because she has maintained her compatibility with harsher, encrypted output throughout her stint on major TV channels like Studio 66, she has been able to spice up Babestation X as needed and provide some of the sexiest images for pic message sharing.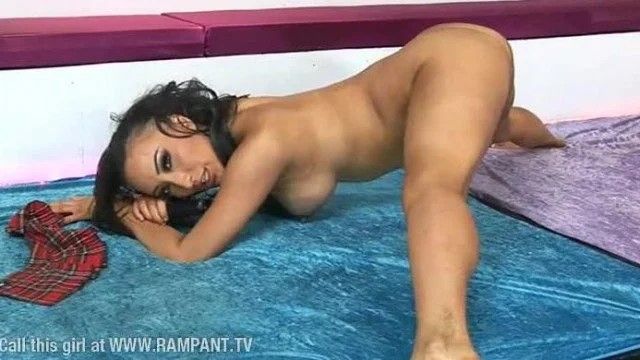 "It could be said that the mixed race of Donna Duke made her the first big exotic night show star of the Freeview era, but a lot of fans thought Donna was entirely British and didn't really regard her as half Asian. Jada's Asian connection was probably more obvious to most, and since she came to the Freeview night shows in the immediate wake of Donna's departure, at a time when they had no other real exotic stars, she must have been a Godsend for Babestation as they scaled up their presence on terrestrial TV."
"The big desire for Asian-look and exotic girls on Freeview night shows was, I'm sure, driven, inflamed and fuelled by Jada from the summer of 2009. But she's never let that be her claim to fame. Jada established herself on Babestation, and has remained at the forefront of Babestation, because she's always given 100%, she's got great versatility, she takes the job seriously, she's got a unique style, and she thinks on her feet… Oh, and she's seriously hot, obviously."