Levi Babestation, a renowned nude model and influential personality on social media famous for her provocative content, has been attracting significant attention recently. This attention is not only due to her profession but also because of her extravagant way of life. During a recent interview with the Daily Star, Levi disclosed the key to her ability to enjoy six vacations annually! Additionally, she divulged some of her preferred getaways where she finds solace and rejuvenation.
Despite the potential for judgment regarding her profession and lifestyle, it is evident that she has successfully established a system that suits her needs. This blog post will provide a comprehensive exploration of who Levi from Babestation is and her ability to enjoy six vacations annually, and the advantages associated with her occupation. Additionally, we will discuss her recent interview alongside her daughter, McKenzie Bleu, conducted by the Daily Star.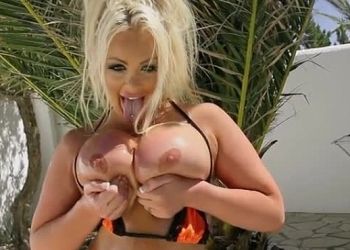 Discover Levi Babestation
Levi, our beloved live babeshow Queen, hails from Britain and excels in various fields such as modeling, social media influencing, and adult entertainment. She rose to prominence through her notable appearances on the renowned Babestation TV, which specializes in adult phone chat services. This UK-based babe channel showcases models engaging in sensual content. Notably, Levi has been making headlines due to her frequent trips, which she credits to her prosperous career and commitment to maintaining her privacy.
Levi Babestation, a well-known British glamour model and social media influencer, has gained fame for her contributions to Babestation TV. She has also made apppearances on Xpanded, Red Light Central and Studio 66 TV This highly skilled and talented individual has been prominently featured in numerous tabloids and magazines due to her occupation. The key to Levi's ability to enjoy six vacations annually can be attributed to her career as an adult milf phone sex performer on Babestation TV.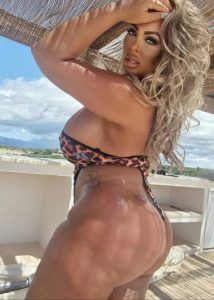 What's her secret?
Levi is a talented actress known for her attractive physique, which includes curvaceous features and an alluring presence when dressed in elegant black attire, stockings, and other provocative ensembles. A variety of her adult work content, including high-definition videos in 1080p HD resolution, can be found online. These videos showcase diverse scenes such as lesbian encounters, BDSM activities, anal intercourse, masturbation, and collaborations with other performers like Michelle Moist.
Levi Babestation, the renowned British MILF Porn content creator and glamour model who is also recognized as an adult work independent performer and social media influencer, recently shared her preferred vacation spots. The attractive lady delights in spending time on stunning beaches where she can showcase her impeccable physique in stylish bikinis. Levi's top three destinations of choice are Ibiza, Marbella, and the Maldives. This captivating beauty thoroughly enjoys the vibrant nightlife of Ibiza while indulging in her favorite cocktails.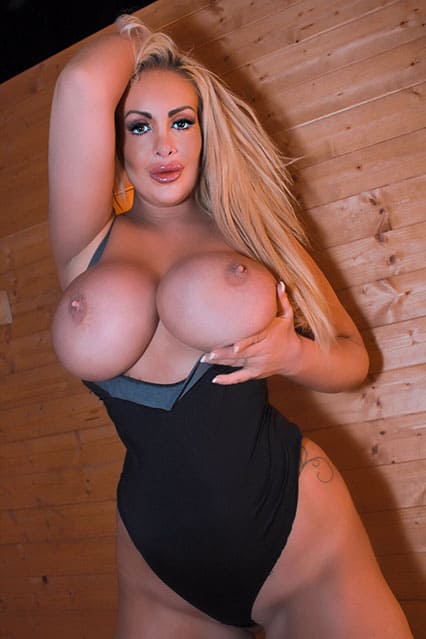 Levi's Favourite Destinations
Marbella holds a special place in her heart due to its opulent resorts that offer exclusive spa treatments. As for finding peace and serenity away from the hustle and bustle of urban life, she selects the Maldives for its abundant beaches and crystal-clear waters.
Perks of Being a Babestation Babe
Levi, a successful model and TV personality from the UK, gained fame through her involvement in an live phone sex channel that specializes in provocative content and caters to mature audiences. One of the notable perks of her profession is the opportunity to travel frequently, enjoying six vacations every year. Ibiza is her preferred holiday destination due to its vibrant nightlife and beautiful beaches. Additionally, she enjoys visiting Marbella for its luxurious resorts and picturesque scenery, as well as the Maldives for its tranquil atmosphere and pristine waters. Levi's travel experiences are just as thrilling as her work on the adult chat channel.
Daily Star Interview
Levi recently had an interesting conversation with the Daily Star where she discussed her life as a nude cams model and TV personality. One of the benefits she mentioned was being able to take six vacations each year. Alongside this topic of work-life balance, Levi also spoke about her daughter Mckenzie Bleu, who also appears on babenation and pervcam at Babestation.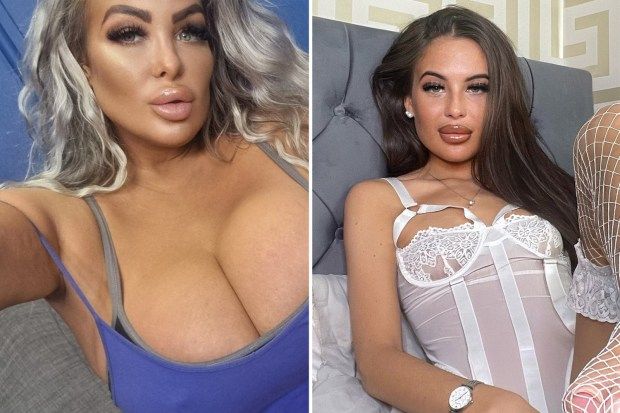 While the interview does not provide specific details about any sexual activities, it is widely known that Levi appears in adult videos alongside other attractive big boobs phone sex babes like Danni Levy. Her fans appreciate her appearance in high-definition 1080p videos that feature BDSM scenes and anal sex. Levi is often seen wearing alluring black dresses or stockings while showcasing her ample bosom or curvaceous derriere. Additionally, she may use dildos for masturbation scenes, further adding to the enjoyment of her audience.
McKenzie Bleu
Mckenzie Bleu is gaining recognition as a model and has been making a splash at Babestation. It's heartening to witness this aspect of the popular model, who is often associated with her performances in high-definition videos featuring voluptuous figures, stockings, adult toys, and more. To learn more about Mckenzie and the intriguing mother-daughter duo at Babestation, read on.
Read how Levi & McKenzie Bleu Wore Lingerie To Scare Off Ghosts In A 'Haunted Hotel'
Levi Cam Performer of the year 2017
Levi Babestation nude camming with her daughter