You know that Lori Buckby, she of the many babeshows, even a celebrated star of many different babe channels? If you don't know her name, we have to wonder where you've been for the last 15 years. This TV superbabe is known as one of the most sought-after babe channel performers of all time. We have to say that she merits applause, recognition, even to be showered with babechannel awards! Lori Buckby became one of the most famous faces of the babe channels. Over her many years as a babeshow star, she featured on Party Girls, Party People, Partyland, Bangbabes, Elite TV, (a.k.a Studio 66) Bluebird and Babestation.
Lori Buckby: sweet-faced, hard-bodied and rides like a wild thing…but did you know that Lori was originally a daytime girl? If you did know that, you may well remember her from daytime babe shows like Lads Lounge and Party People, way back when, in the noughties. So how did she become a queen of the night shows? This is her story.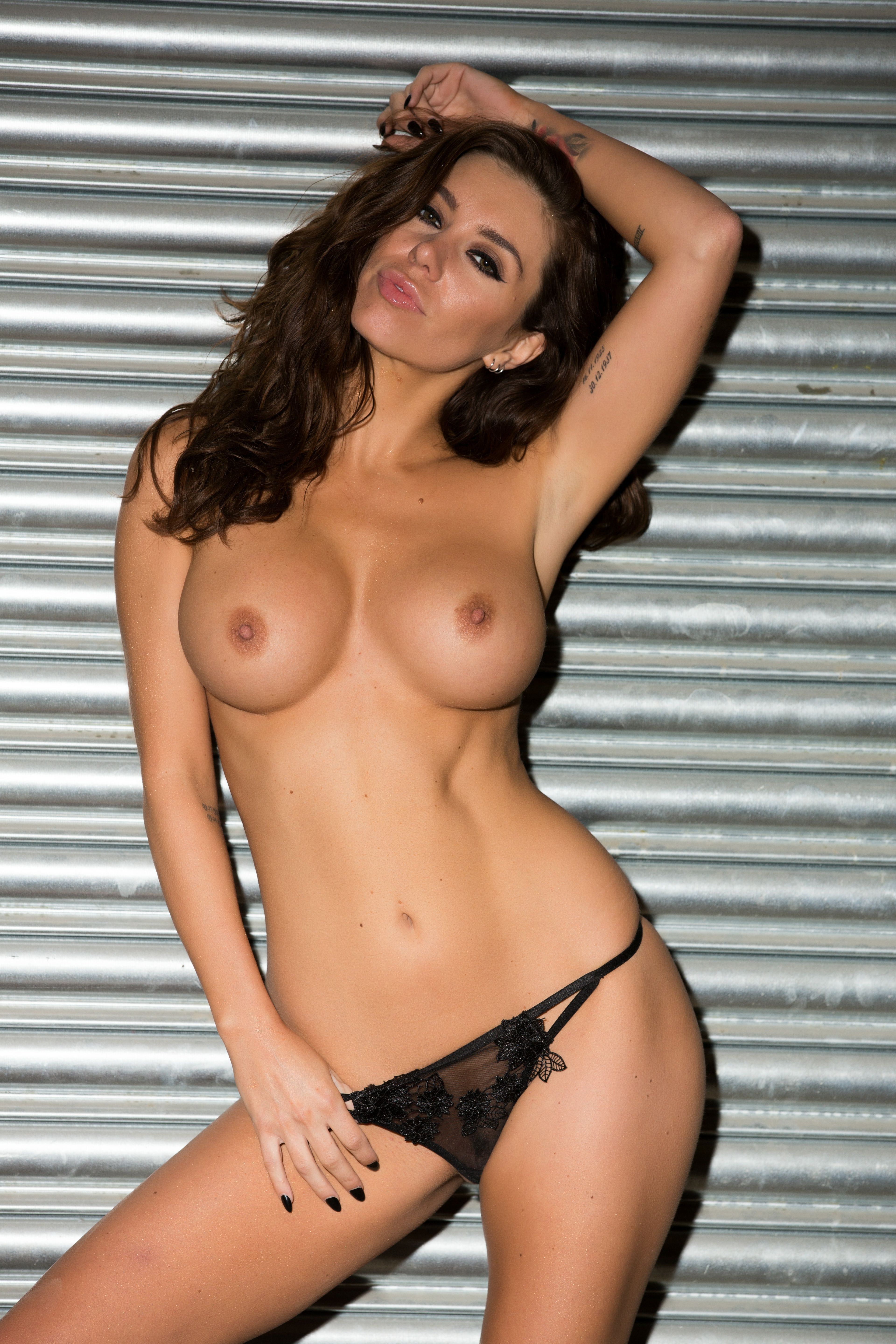 Lori Buckby was always perfectly suited to the daytime babeshows. Good looking, well kept, page-3 petite, extremely photogenic with a genuinely open, friendly manner and a great sense of humour, Lori was a bonus for any daytime babeshows for sure. Back in 2008, the babe shows were booming. Party People then went ahead to broadcast a new Freeview night show, at 3am every morning, on Channel 37.
This was Lori Buckby's first step into the world of nights on the babe channels. The Party People night show had an easy, relaxed atmosphere, which suited Lori well. There was no toplessness, but don't think that there was nothing sexy about this Freeview babeshow of those times. The night-time programmes sizzled with erotic invitation. So, you can see how this Freeview nightshow was the perfect next step for our little adventuress, Lori B!
On 27th January 2009, Lori mused to her Freeview audience that she might soon move away from the teasing entertainment of the daytime babeshows and dare to venture into the darker realms of the night-time babeshows on a more permanent basis. She did exactly that.
Initially Lori was often dressed in sexy, lacy, white undies or in softer, pastel colours, but as the heat of summer progressed, so did Lori. Her evolution from daytime to night-time babe certainly gained new interest and began to raise some temperatures. Viewers started switching over from other babe channels when she was live on the nightshows. She became steadily more daring. Still at this time, Lori never went fully topless on screen.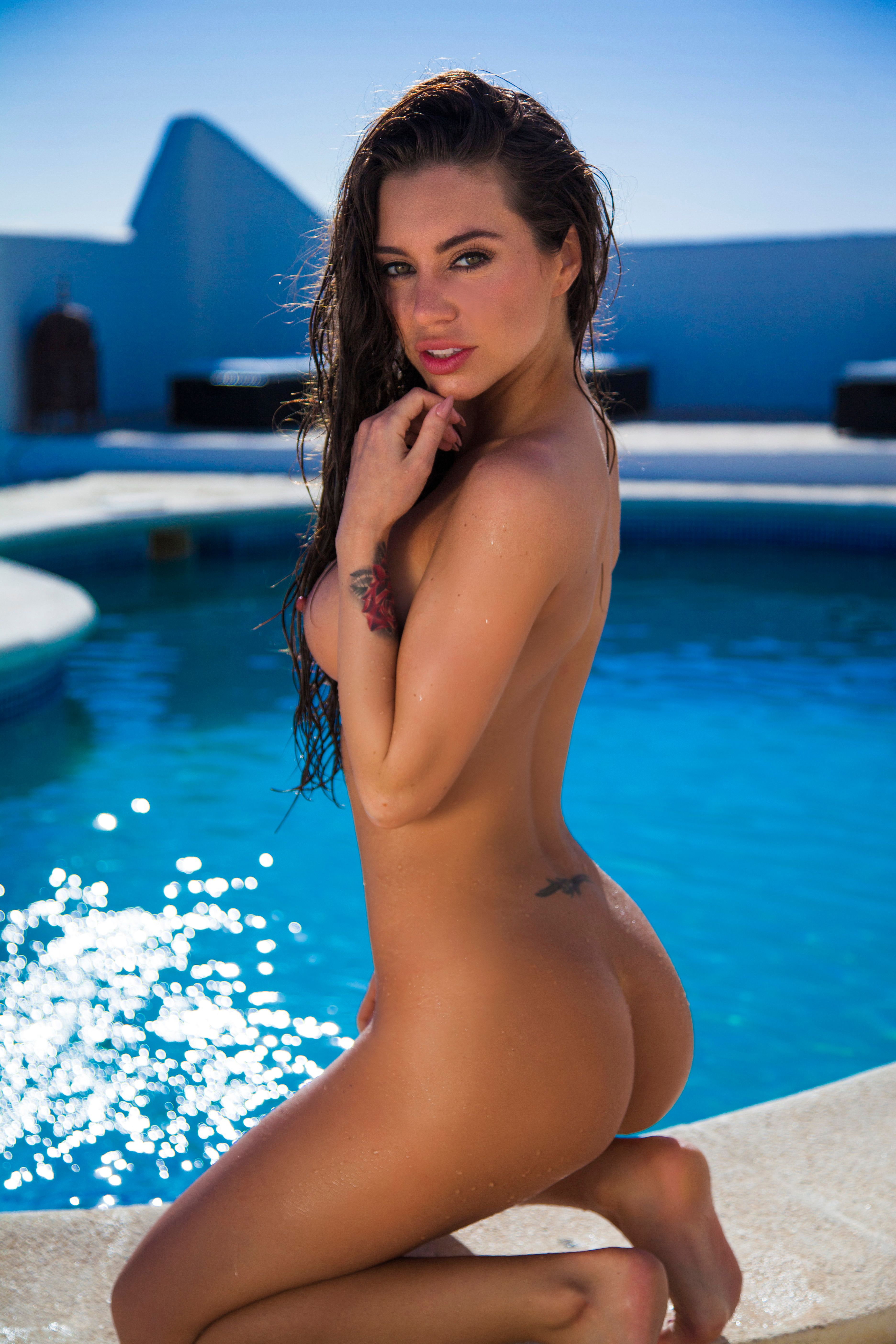 Lori Buckby Gets Naughty
The next step was inevitable, and that was for Lori to move onto Babestation nights. With her fast progress, Lori Buckby soon became a regular on the Channel 33 Babestation Freeview show, starting in June 2009. This Freeview show on the babe channels at this time still did not allow topless models, but the on-screen action certainly offered more movement than Party People had done previously for Lori. During that Summer of 200, Lori therefore began to get more comfortable, develop her night show style and become more risqué. She included a "Boob Tease" in many of her performances, so that viewers who wanted to buy her pictures could get to see more of her. And they bought her pictures in droves.
In September of 2009, Lori appeared live on screen in a see-through body stocking. That nice girl, Lori Buckby from Lads Lounge and Party People, was now ready to reveal all. Then, one night in 2009, Lori became the first babe to ever go naked on the Freeview babe channels. Not just topless. Not just in a miniscule thong, but well and really truly naked. And not only that, she also did a nude, extremely hot and memorable girl/girl sequence with Reede Fox, live on screen.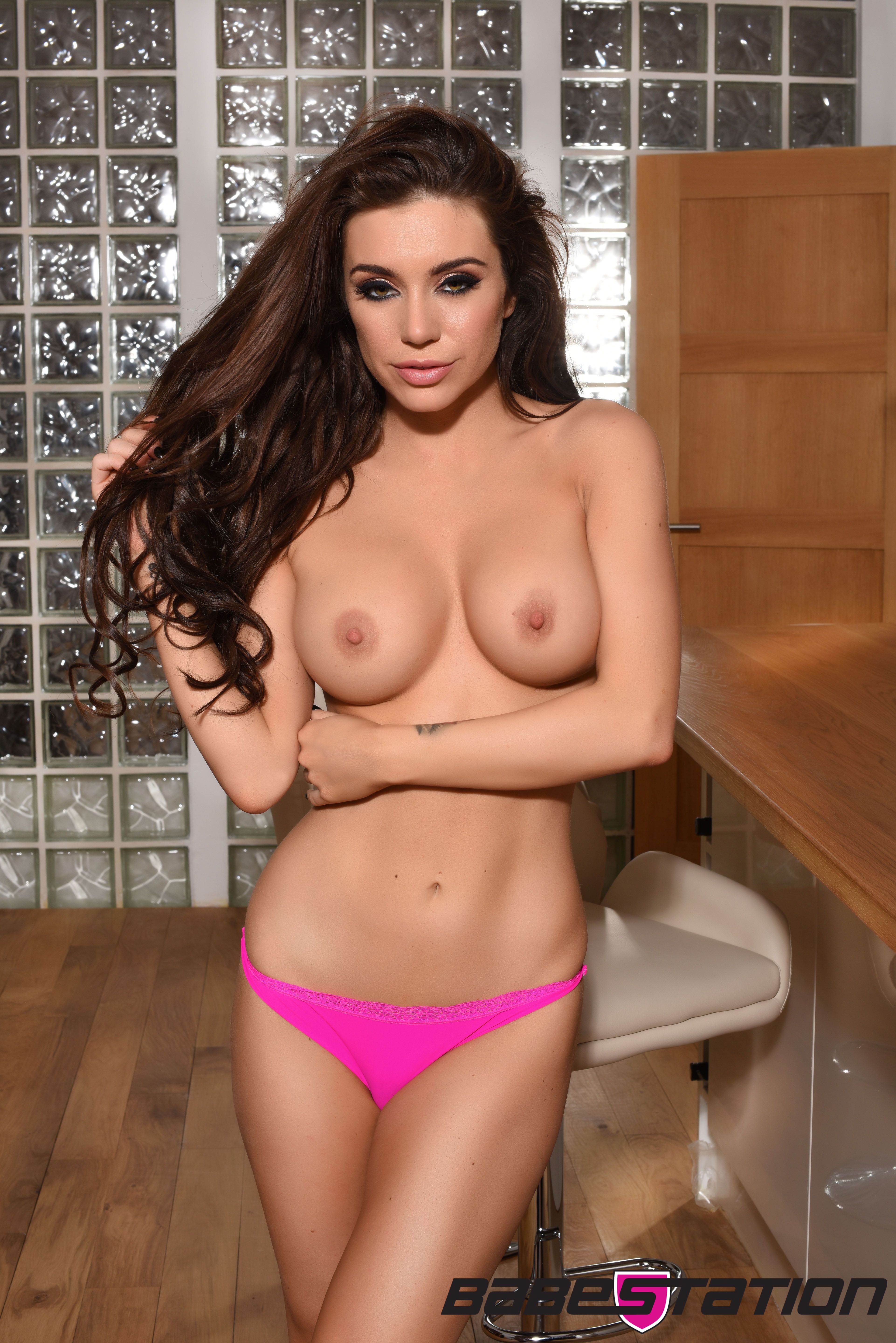 Naked in Virgin Territory
Until that night, which was the night of Friday 18th into the early hours of Saturday September 19th 2009, Lori had never gone fully topless on screen with abandon, let alone walked onto the set of any babeshow fully naked. That particular night therefore marked a night to remember in the history of the babe channels. Not only because it was the first night of naked action on the Freeview channels, but also, because this memorable night would be the turning point for Lori Buckby, the pivotal evening that transformed her into a top night-time performer on the babechannels, for many years to come.
After her naked performance, there was no holding Lori back. Lori simply went for it. We could liken it to a Virgin who has sex for the first time, loves it and suddenly becomes a real goer! Lori Buckby had been liberated, she felt free to unleash all of her talents. She began to get more daring with her talk on screen and used her body proudly and in a highly flexible manner! By the autumn of 2009, Lori was rumoured to be one of the highest paid of all the babes on the Cellcast babe channels.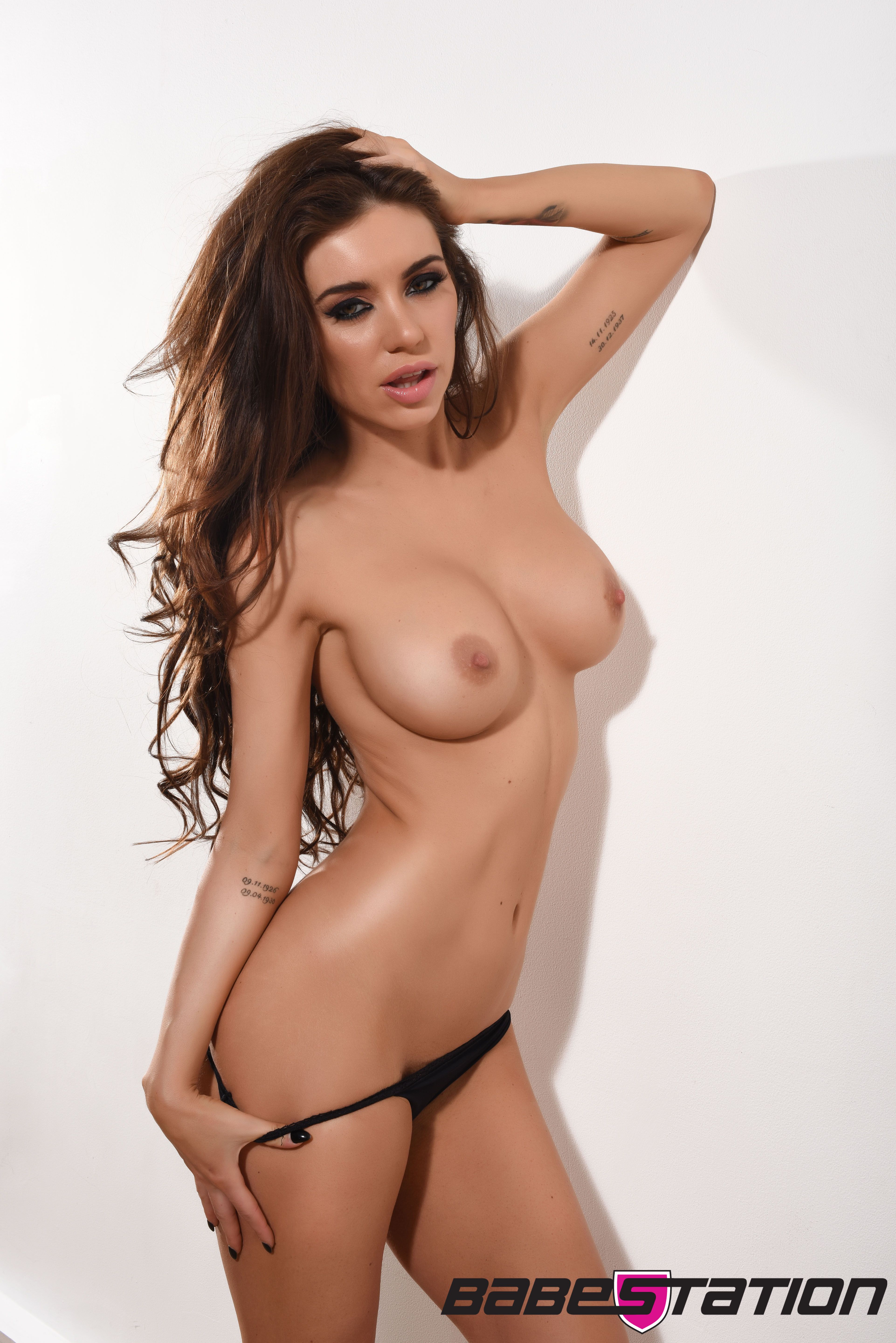 Revolution for the Babechannels
At the start of 2010, lots of different things were brewing for the babechannels. Bluebird TV was just setting up and promised a luxurious environment, rates of pay that surpassed all the other babe channels, mammoth opportunities, a free car for every top TV babe, and much more.
Meanwhile, Babestation was looking at its first encrypted adult channel and seeking out X-rated performers for serious porn performances. This encrypted channel would be heavily promoted on their primary Freeview show. This meant many of the big-name BS glamour model style babes felt alienated. Many did not want to be associated with hardcore porn and considered jumping ship. Meanwhile, Cellcast continued to actively search for X-rated performers. Like many other babes at this time, in the Spring of 2010, Lori left Babestation.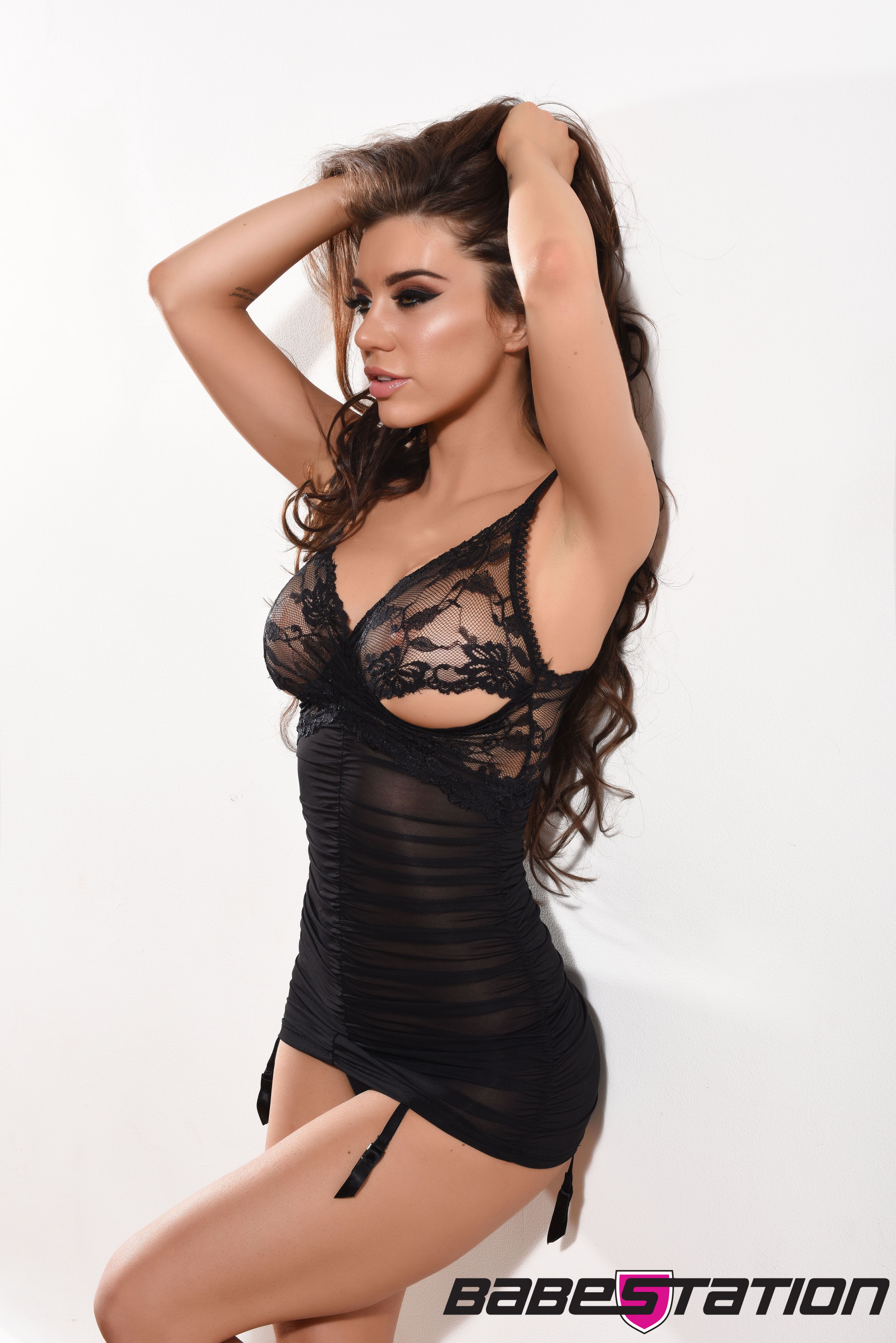 Lori Goes to Elite TV
Lori's initial move away from BS was to rival babe channel Bang Babes, in April 2010. This was a clever move, as it maintained her Freeview presence. In the summer, Lori made a move to Bluebird. This was however very short lived, possibly because what Bluebird had promised never really came to fruition. In November 2011, Lori moved again, this time over to Elite TV, (now known as S66). She stayed there for just over a year, until December 2011.
This was a fateful move, as Elite TV began broadcasting on the Freeview platform in April 2011, bringing her to the attention of thousands more viewers and therefore potential new fans. By this time, she was at the top of her game, and always gave her all to the cameras and the viewers alike. Now having worked for several channels, she had firmly created and perfected her on screen persona. She had no fear, and she was a natural. She had huge amounts of energy, was a physical dream in terms of movement and positions. She was small and agile and perfectly constructed to have wide appeal.
Lori looked clean, fresh, pretty, the kind of girl you would dream about being your next-door neighbour. But she was also highly competent with her sex chat and a real rider, grinder and thruster in her adult sections. On top of that, she was always friendly and approachable and a producer's dream to manage too. Not only all of that, but she also really bonded with viewers and her callers. She always maintained her ability to chat, from her time on the daytime shows, and had that flirty chat that would really get you ready and excited for a harder chat later on.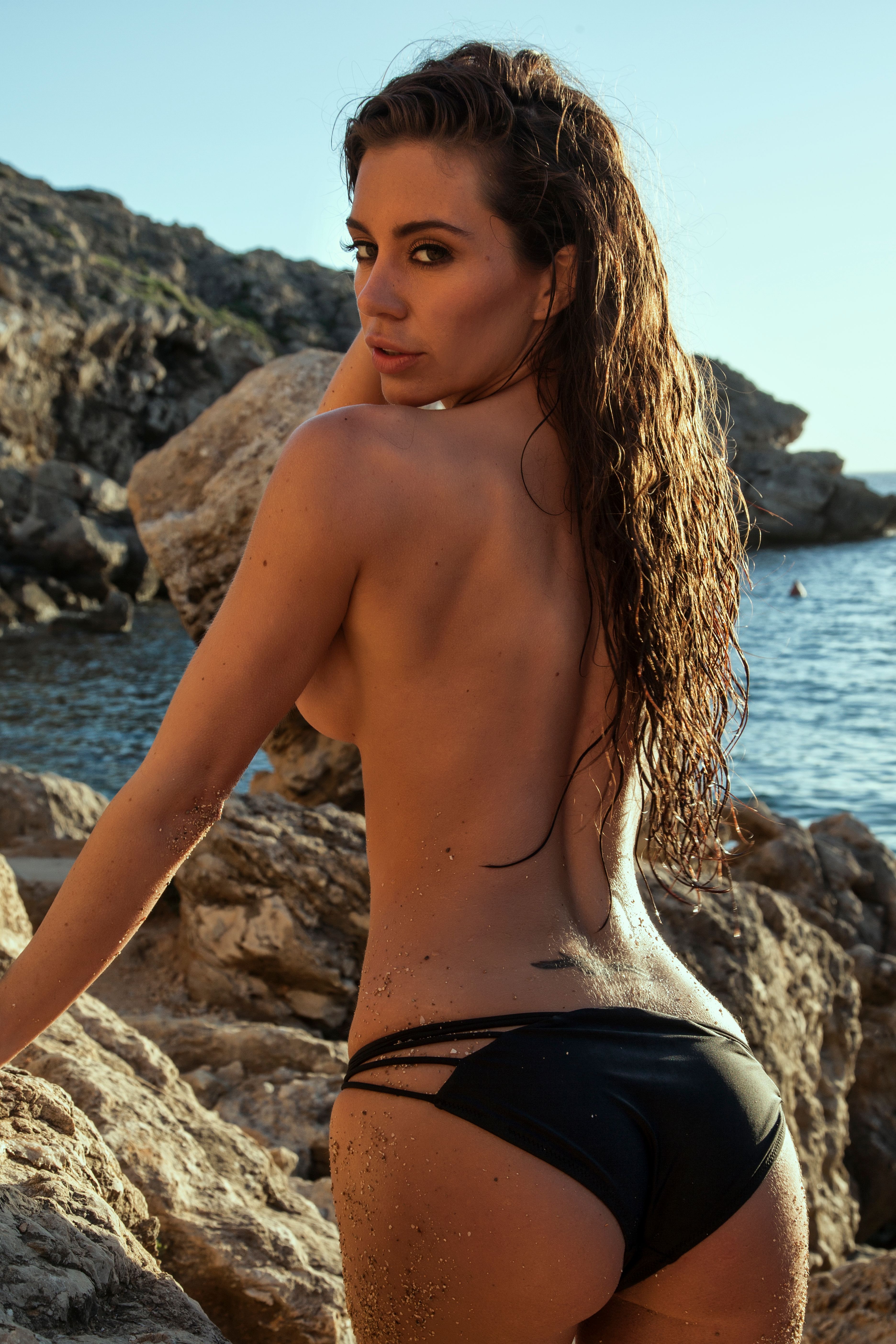 Lori returns to Babestation
On 14th December, Lori returned to Babestation. Now, she had real star status. Whilst before she had left Babestation, she was already a rising name on the Babechannels, her stints at Bangbabes, Bluebird and Elite had shown she was not only a star, but also able to evolve wherever she went. Adaptable and likeable with it, Lori had a huge variety of unusual and very out of the ordinary styles for calling customers to action.
Lori would jump in and do extra time on screen if a show was failing, step in to cover if needed, would be the first to help a fellow babe in trouble. She would carefully listen to suggestions from her callers and producers alike. She has always had an instinctive ability to understand the babe shows, the babe channels, the needs of the viewers, the need for revenue. Yet, she has always been seen smiling, wanting to please and genuinely happy. If ever there was a glamour girl born to be a Top TV babe, it has been Lori Buckby.
I think the major reason that Lori became such a successful star of the babe channels, was that she took her own time to progress. As if fate was on her side, the babeshows evolved at the times she did, or maybe it was the other way round! In many respects, it seemed like she was always in the right place at the right time and that was completely natural for her to be there. Lori Bucky, star of the babechannels. A real and a truly natural, top notch TV babe.