Michelle Thorne is one of the UK's leading names of the British porn industry. She is also well known to viewers of the babe channels. She is a classically trained singer and a musician as well and has appeared on the X-factor. Michelle has also had serious, non-adult acting roles and is also a producer. In fact, it seems that Michelle Thorne can be anything she wants to be! She is an icon of girl power, of British freedom, in doing things naturally and having pride in what you do. Michelle even has her own write up on Wikipedia. So today, I'm going to give you a bit of a low-down on the glamourous model, porn star and the rare babeshow babe that she is, but we're also going to share some behind-the-scenes memories about her and perhaps give you some insight on some of the keys to her success.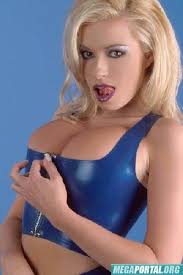 Michelle Thorne-Pornstar Extraordinaire
The BBC stated that Michelle is "one of the best-known faces in the British porn industry and one of the top actresses." And if you go on to IMDb or the Adult Film Database, you will see her porn portfolio is highly impressive. No less than 64 films are featured. She has appeared with Angel Long, Jane Whitehouse and many more and worked with Fiona Cooper Films, Twistys, Scoreland, Pornstar Honeys, Bluebird Films to name but a few.
Michelle Thorne left school early, at the age of 15. She then began modelling for high street companies. At the age of 18, she began to appear in what became a host of glamour magazines. At 5'3" Michelle was perfectly stacked for the glamour mags. With her big fake tits and blonde hair, she was hailed as the British Pamela Anderson. Her first adult film was in 1999, with "All Amateur Girls of the UK." There then followed a profusion of porn films. Yet, Michelle has also proved to be a "proper" actress too. She appeared in nine episodes of the series Brainiac, had a voiceover part in the 2001 anime film Bondage Mansion and also appeared in Science Abuse. She also had roles in the television movies Scared Flesh and Probable Cause.
Michelle Thorne at Babestation
Looking up Michelle's birthday, we discover it's on 2nd August and that makes her a Leo. Well, that is perfect. If you know your star signs, she is about as Leo-like as you can get! What I most remember about Michelle, is that she was extraordinarily precise. I mean really precise, like no other babe or porn star I have ever met. She used to turn up at Babestation, hours before she was due on the set. She didn't just want to take her time to get ready, she wanted everything to be just right. She even closely quizzed the guy on reception about the security of the building, and asked him a lot of questions about it. Of course, she did this in a very friendly and charming way!
I met her on her first night at Babestation, and I have to say, I was a in awe of her coming onto the channel, well before her arrival. That was quite unusual, as I knew most of the babes well and had already met some really big names. But now, Babestation had a really huge iconic name of British adult industry coming to them. It was also a time where OFCOM were on the case with many babe channels and, well, let's face it, Michelle Thorne was known for her hardcore goings on in a host of porn movies. So, would she behave herself and follow the Babestation on-screen compliance and the producer's recommendations?
Michelle Thorne Babe Channel Star
Meeting and greeting Michelle, we had time for coffee. And my goodness, she asked a lot of questions. She was analytic, wanting to know how everything worked, what the order of play would be, exactly where everything was. What could she do and what could she do on screen. It was quite clear to me that she was discerning, analytic and a true professional. And once she understood you knew your stuff, she relaxed. She smiled a lot, looked at you a lot with her big brown eyes. She listened carefully and was genuinely interested in what you had to say.
Her performance was excellent. And afterwards she was keen to know how she did. More analytics and working on perfection for Ms Thorne.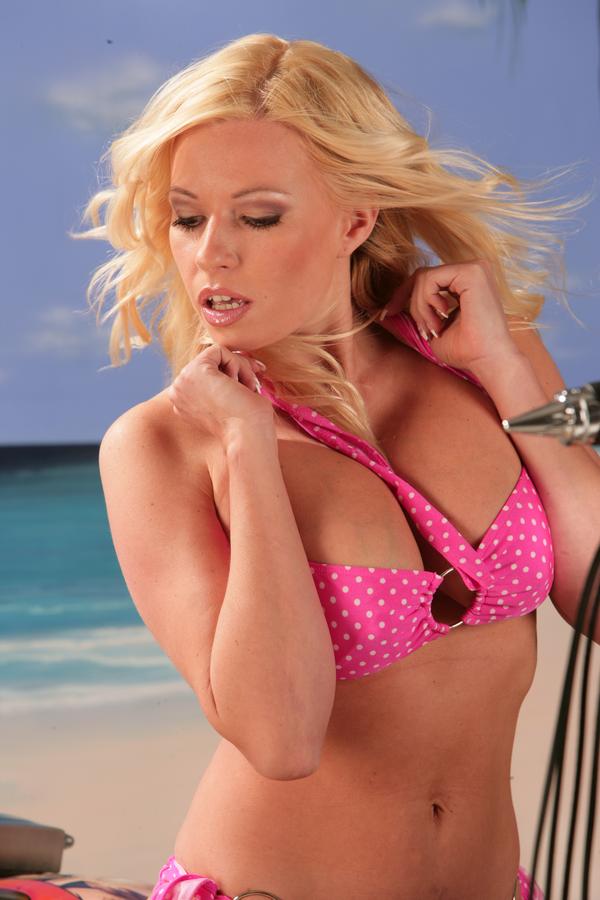 Michelle Thorne on Bang Babes
At this point we should also look at what Michelle did for Bang Babes, or was it RLC/Playboy Chat TV? On 7th November 2010, if you happened to be tuned into BangBabes, you would have been watching babe channel history. This was just 12 days before Bang's last ever Freeview broadcast. But this particular broadcast did not come the usual Bang Babes studio in London. It actually came live and direct from Cathy and Phil Barry's studio in Bristol. This was soon to become the new home of Playboy Chat TV and Red Light Central.
Michelle originates from Bristol and she participated in these unusual transmissions which are part of babe channel history. The transmissions from the Barry's Bristol studio, featured Michelle as the star. These were integrated with the more usual output from the Bang Babes London studios. The programmes were aired on Channel 98 and Michelle's sections took pride of place on the channel. In fact, on the show at 3am, Michelle's performance took over four fifths of the airtime on this terrestrial transmission. And what the viewers were watching, was the prototype and migration to the new home of RLC/Playboy.
Bang in Trouble
Within the next couple of weeks, Bang Babes had their licence revoked, on the grounds that the management were unfit to be licence holders. Yet, this situation has been going on for 19 months or so. During this time there were a multitude of regulatory breaches. To make matters worse, there were unsatisfactory responses. There were 48 separate infringements, and a further 9 breaches in the three-week period during which Bang were under notice of proposed revocation.
Then on 19th November, the situation escalated further, OFCOM stated that Bang has broadcasted unencrypted porn and Bang Babes were ordered to stop transmissions with immediate effect.
Even though the Bang Babes Tease Me TV channels had now been shut down, Bang did continue some broadcasts on Sky via the Playboy channels. They also tried to get round the official Ofcom rulings, which did not do them any favours either. They even gave out technical instructions to their viewers on how to restore missing channels. There were even wild rumours in December 2010 that they might attempt a defiant return to Freeview. But this was just rumour. In January 2011, Bang Babes finally shut down.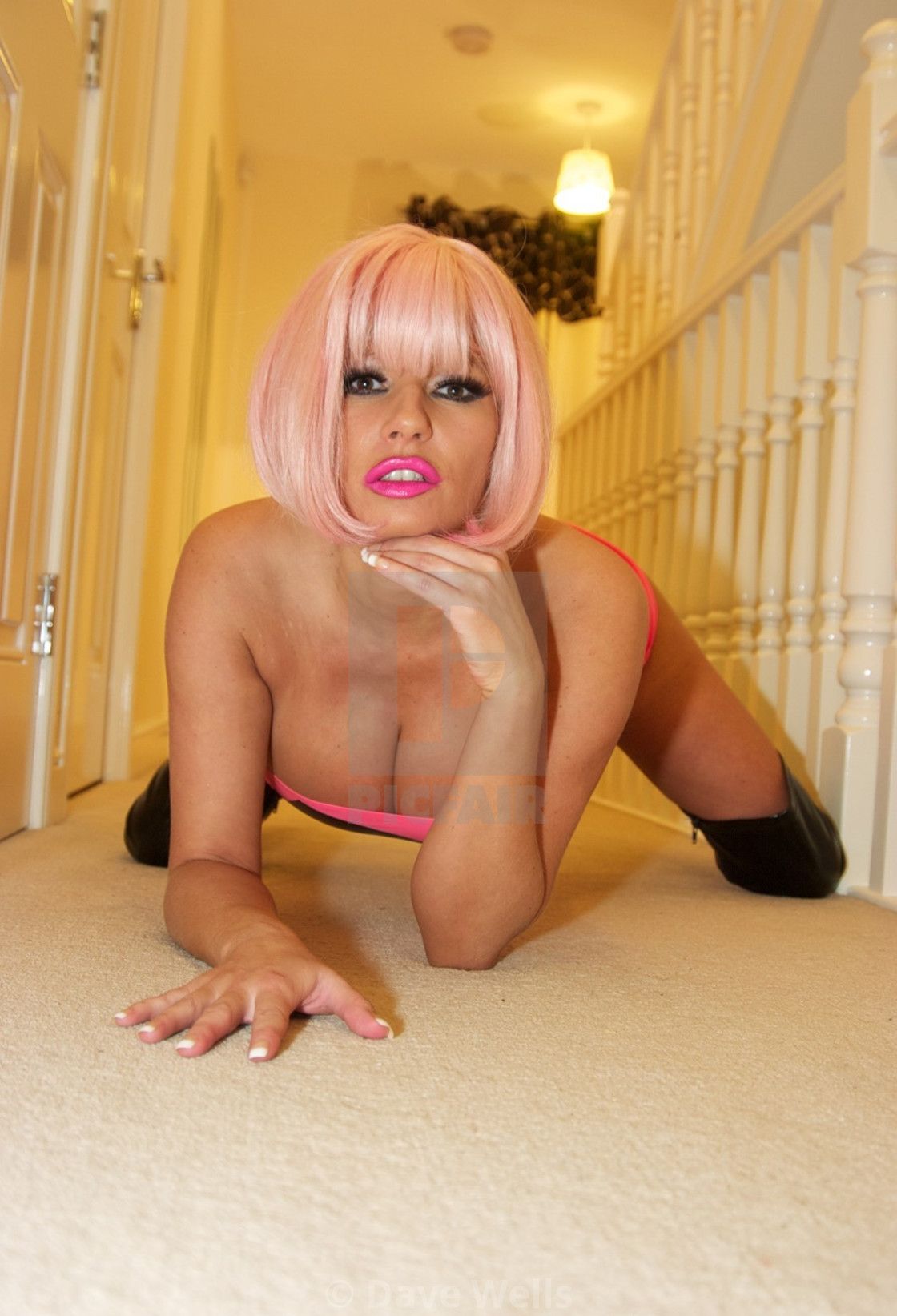 Next Up for RLC/Playboy
Cathy Barry then became the figurehead of a new of the existing Sky channel Red Light Central. And that was the start of new beginnings and new ways of doing things for the babe channel. However, isn't it interesting that Michelle Thorne was able to hold the fort on her own in this piece of history of the babe channels? She really was the one to pioneer the shows from the studios which became the new home of RLC/Playboy.
But then, that is Michelle Thorne all over. Entrepreneurial, precise, dedicated. Top actress. Top babe. Wild and free.