Whist browsing through old blogs from the now deactivated Tumblr account @Babe_TV, we came across many interesting topics including some rather interesting observations about the early days of Babestation Daytime.
A lot has changed on the daytime babeshows over the years. Girls have come and gone, formats have changed, as have the Babestation Daytime graphics. The graphics from 2013 actually came from the 2010 Freeview show, Babestation 99, which shared it's feed from the Sky show, Babestation 2. Babestation 99 would kick off on Freeview at 10pm, so it couldn't be classed as a day show but it did often broadcast for short periods of time displaying the Babestation Daytime graphics. However, @Babe_TV didn't think this was intentional, suggesting that the daytime graphics were simply left on screen from preceding transmissions, probably having been forgotten by a hungover crew member.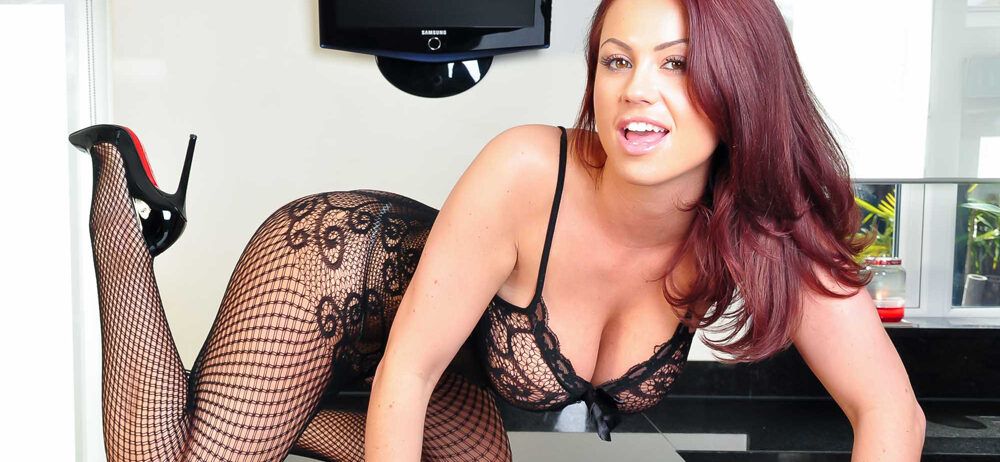 @Babe_TV wrote on Tumblr that the biggest clue that the graphics were there in error were down to the the babes' names in the top right hand corner of each frame. Some of the names displayed didn't match the babe on screen. One show back in 2010 displayed a photo of glamour model, Cleo O'Booty, when in actual fact it was Kandi Kay on screen. It just shows that 2010 could be a bit more slapdash at times, albeit no less fun and enticing.
Going back to Kandi Kay, the curvy babe with big natural tits landed on the babe channel scene in 2009 as one of the original Sexstation / Partyland girls where she was a regular presenter between March and July 2009, simply going by the name, Candy. She left the live babeshows at the end of July 2009 and returned in December 2009, this time on Babestation's main show. Candy AKA Kandi Kay was joined on Babestation by her friend Caty Cole and the pair made an excellent on screen duo. The all natural curvy petite brunettes loved to get cheeky and they certainly weren't shy about stripping off and showing off their natural big tits in pics and videos. Around the same time, former Bang Babe star, Candy Sexton also joined the ranks and viewers couldn't get enough of the blonde British pornstar.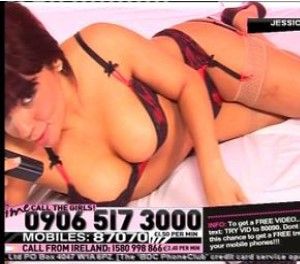 @Babe_TV observed that the Babestation Daytime graphics around that era always seemed to draw more attention to the power of the scene. He said: "It's easy to get desensitised to the babeshows, and sometimes it takes looking at them from a different angle to rediscover what a daring dynamite-blast of societal irreverence they've been."