LIVE PHONE SEX IN the 80s
By the end of the 1980s, quite a few live phone sex businesses had hopped up around the UK. These were on the whole relatively small businesses run by individual entrepreneurs, and many of these were women. In fact, these women often did everything within their businesses. They placed ads, answered the phones to calling punters, processed the credit cards and rang the punters back for phone sex themselves.
Demand was also nourished by the 0898 industry, with its recorded stories featuring orgasming women, being extremely popular. So, it was only natural that more and more guys would seek out real and more personalised phone sex, rather than just listening to a recording.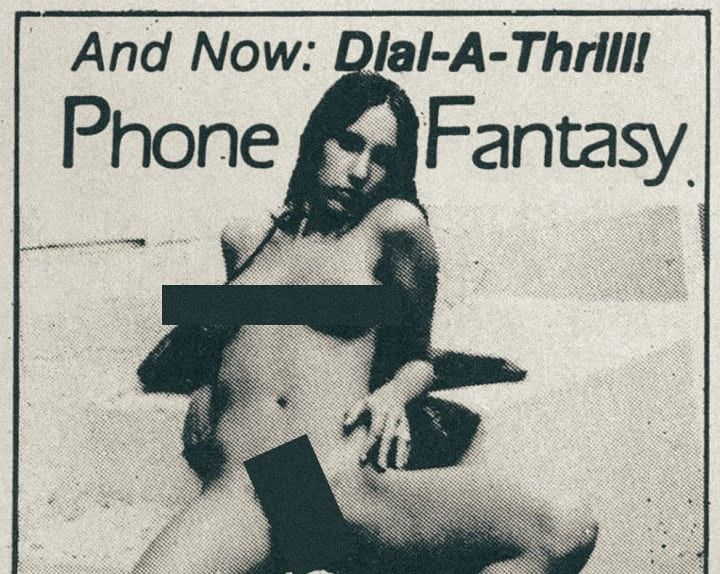 LIVE PHONE SEX GETS BIGGER
The original "single lady phone sex business" entrepreneurs soon got so busy, that they were recruiting more girls to run bigger businesses. How did this work?
• Live phone sex business owners often had a series of the heavy mobile phones that existed in the 1980s. Each phone had a different number. This enabled them to advertise one phone number in one particular media and know the results this number got.
• Girls were recruited to answer calls coming in from clients on these mobile phones. These girls were known as "bookers." Soon these bookers were allocated shifts, so the business could function for longer hours, and some even operated 24/7.
• The booker would answer the incoming calls, take the guy's details, which usually included his name, address, credit card number and phone number and also the type of call he wanted. Often the choice here was between "fantasy" phone sex or "domination." The punter would then hang up and await a call back. The booker would then process the credit card, either by calling Barclaycard or whoever their supplier was, or use a machine to process the credit card. At this time, pretty everything the bookers did was noted manually by hand. How many calls one phone got, which clients data was hand written on a card, and so forth.
• If all was well, the booker would then call one of the available Live phone sex operators on shift, who would be waiting at home, doing the dishes or whatever! The live phone sex operator would take down the details of the punter and then call them back to do the live phone sex call.
• The calls were usually booked in increments of 15 or 30 minutes. So, the live phone sex operator would carefully time the call to ensure that calls did not run over the purchased time. On the other hand, if the phonesex operator was good at her job, she would get her client off much quicker than the 15 or 30 minutes he had booked, and the call would end sooner! The girls would make the same amount of money either way, so it was advantageous for them to do their work well and to excite their client as quickly as possible. This in turn would allow them to process more calls within their allocated shift.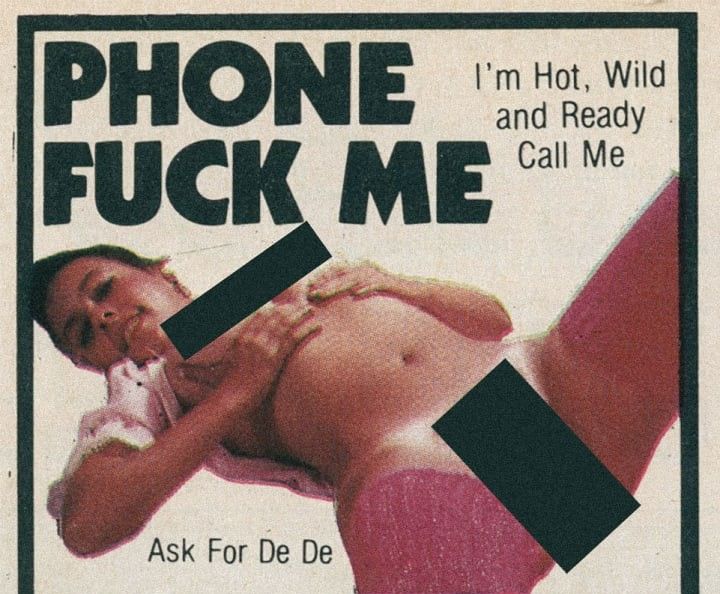 LIVE PHONE SEX GETS KINKY
Many of the girls who worked as phone sex operators were relatively sexually inexperienced themselves, considering the plethora of requests they got. And, now that guys could ask for whatever they wanted within reason, they asked for some quite extreme things, or stuff that some girls knew little about. The phone sex girls took their jobs seriously however, and may would carefully research different fetishes, to become mistresses of their art. So, you would have live phone sex workers reading the Marquis de Sade on the tube. Another favourite was compilations about sexual fetishes.
We asked one girl who worked in the industry at this time, what she was asked for and what it was like. She told us: "I was about 23 when I got into phone sex work. I was incredibly lucky to have the opportunity to do it. There was a big economic recession in the 80s. A lot of people lost their jobs, even their houses. I had a full-time job as a suited account executive by day, and at night I used to come home and take phone sex calls."
"I had two phone sex characters. one was called Sindy and she handled straight sex, talking about lesbian sex and straight-forward fantasy calls. She was blonde, busty, aged around 21 and had a very sweet voice. She could get pretty down and dirty though and loved talking about oral sex in great detail! My second character was called Tanya, and she was a dominatrix. She was around 5'9'', tall, slim, slightly cruel and a proper mistress. I had one voice and way of talking for Sindy and one for Tanya. Sometimes I would speak to the same guy twice in one evening, once as Tanya and once as Sindy. He wouldn't know it was the same girl!"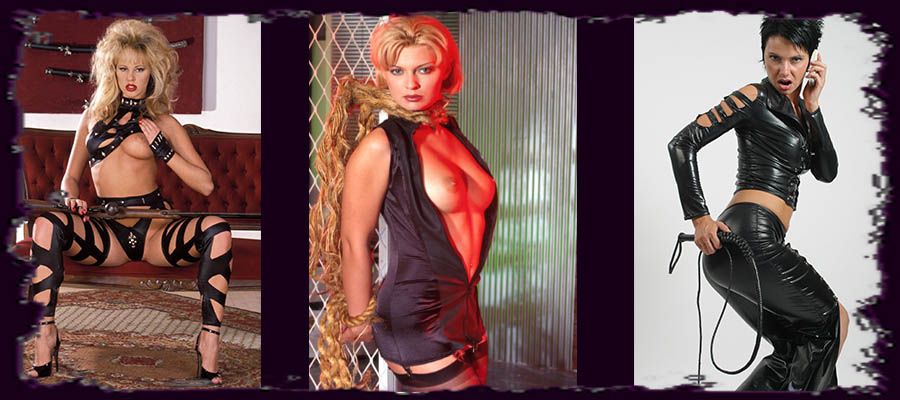 FETISH PHONE SEX
Bur did she enjoy the calls, really? "On the whole I really loved the work. It was also hugely rewarding financially speaking. Actually, I found it pretty rewarding to be able to satisfy men. Many of the guys really needed a service like ours. There were guys that lived in some pretty remote places around the UK who honestly had no chance of meeting a girl. They would be so happy to be able to chat to you and have phone sex with you. Some of them would send presents to the company, which were always passed on to me. Also, some guys had some kinky fetishes and had no way of satisfying them. I don't mean anything illegal. I just mean some kinky fetishes!"
Now we are intrigued. What kind of kinky fetishes does she mean? "Oh, it was a lot of different fetishes. Some guys just liked being submissive and wanting to be dominated by a leather mistress. Some guys were big shoe fetishists. One guy just wanted to hear me smoking cigarettes. Others wanted quite precise fantasies, so they would tell you exactly what they would want to happen and you would describe it back to them in juicy detail. I had a couple of guys that liked dressing up as women, one that liked wearing tights and quite a few pantie fetishists."
Clearly, she had been pretty good at her job. But did it have any effects on her own sex life? "I got to know what turned hundreds of guys on, how to excite them, how to time their orgasm to perfection. I invested in quite a lot of equipment to make their experience real. I had vibrators whips, high heeled stiletto shoes that I used to walk across my wooden floor in, rubber items, you name it, I had it! So naturally, in my private life I became very knowledgeable too and wanted to try quite a few things out."
PROBLEMS WITH BANKERS
In the 1980s, it was impossible to have a credit card facility for phone sex. The adult industry was frowned upon generally speaking. Well actually it was a two-sided thing. Page 3 was huge, with top page 3 models like Suzanne Mizzi, Samantha Fox and Linda Lusardi being at the peak of their fame. Every car, boat or hi-fi show had high-profile topless glamour girls like the Penthouse Pets as a feature. Everywhere, topless babes were seen for the first time, giving autographs, having their picture taken, posing by the latest car models. It was also the time of the first hig-profile dominatrixes being revealed, with characters such as brothel keeper Cynthia Payne making headline news. MPs were revealed in frilly panties, being spanked by her girls. Sex and fetishes were on the up and up.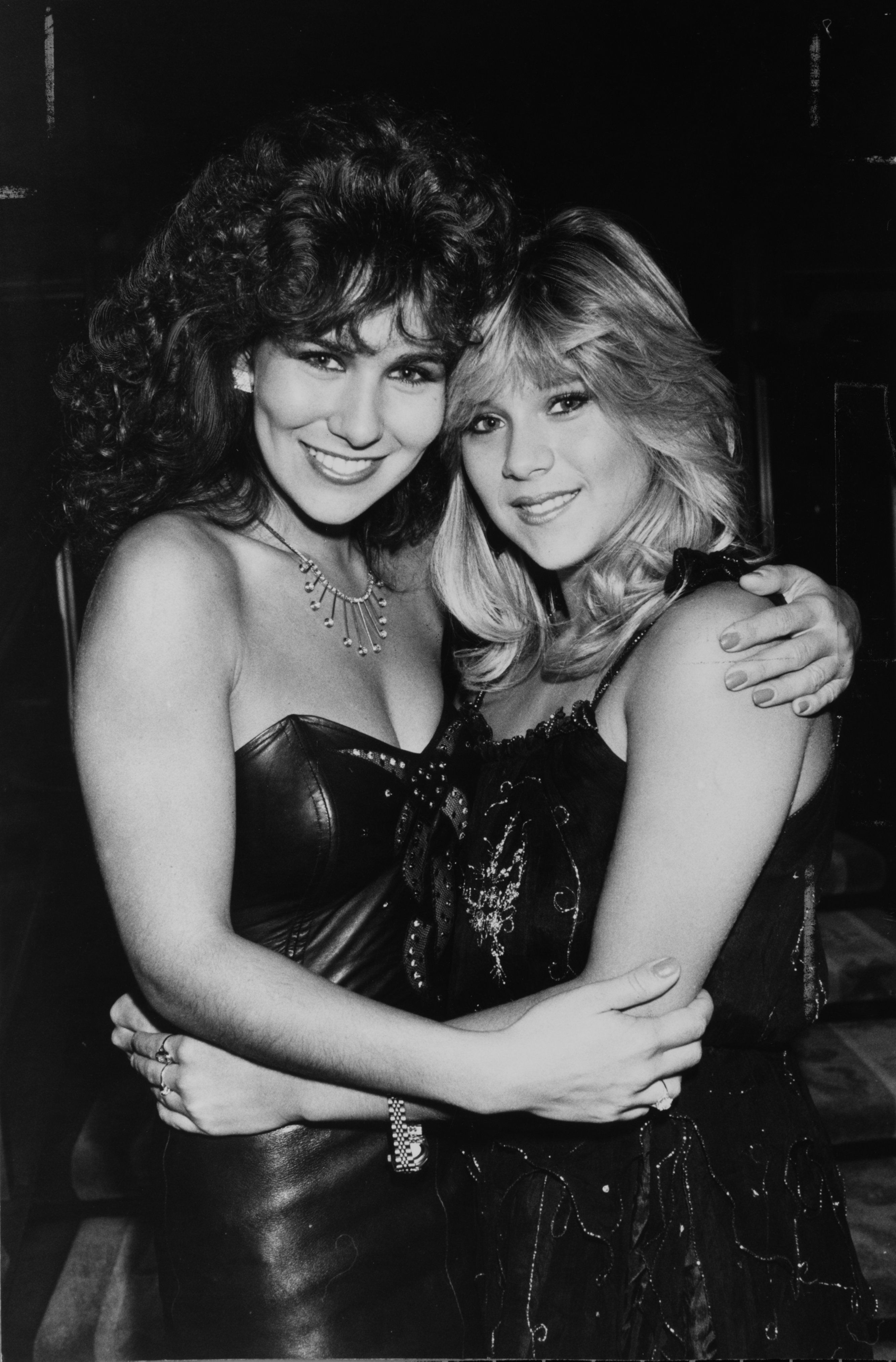 On the other hand, the institutions did not approve, even though some of their members were most likely joyfully enjoying phone sex or sex parties in their private lives. So, the live phone sex businesses would often have a "front." Some of the live phone sex entrepreneurs had credit card facilities for other businesses that they actually did run. This made passing their phone-sex revenues through these was much easier. Others purchased credit card facilities from old businesses who had facilities, but no longer used them, or where their shop had closed, but they had not informed the bank.
But whatever the credit card facility was, it was still often easy for banks to spot series of the same amounts of money being processed on a regular basis. Some banks had tracking staff, who would pin these phone sex businesses down. Ironically, if they were discovered, the phone sex businesses would be penalised by the banks. How? Yep, you got it. The banks would hang on to the phone-sex revenues themselves and not pass it on to the phone sex businesses. They would then remove the credit card facility. But often the phone sex businesses had several facilities, so they just carried on regardless.
THE LIVE SEX INDUSTRY GETS LEGAL
At times, the amounts that the banks withheld from individual phone sex businesses were in their 10s, even 100s of 1000s of pounds. And this could create problems for the phone sex businesses paying the phone sex operators, bookers or the advertising costs.
Again, it was time for things to change. Live phone sex was about to go legal for the first time ever. Britain was about to go big on phone sex and allow it to happen for real. But how did that happen? Find out in our next phonesex blog, as we move into the 1990s.