Are phone sex fetishes a bonus or a bugger for live babeshows? Where do you draw the line?
BALLOON BABESHOW
I can remember one night at Babestation, when a special, one-off balloon night was planned. So, the whole studio was filled with balloons. It was great fun and lots of unexpected things happened. Not the least, is that when the phonelines lit up (and they really did light up with stacks of callers), one of the first callers announced himself as a balloon fetishist. Like the babe knew what that was.
So, the caller explained. He loved the feel of balloons. He loved them being blown up and how the balloon took shape. That stretchy squeaky plastic expanding and being filled with air and getting thinner and thinner. He loved being rubbed all over with balloons. He wanted the babe to run herself all over with her balloons and describe what it felt like. And then, if at all possible, he even liked the noise a balloon made when you let the air out. That huffing noise as the air releases, closely followed by that farting noise that happens at the end.
Now I have to say, that was a new one on me. But what was interesting is that the babe (who was Lori Buckby) was just as interested. And Lori is dead good at phone sex. She asked her caller a lot of questions to really understand what his exact fetish was and what turned him on. Then, she completely played along with her balloon fetish caller. And she managed to absolutely thrill all the eavesdroppers too. This still turned into great phone sex. Lori introduced all the elements that the eavesdroppers wanted to hear too. So, everyone got off happily. That's the magic of the babeshows.
HEADING DOWN SOUTH
Probably one of the easiest fetishes to look at next is the foot fetish. Which is great if you are into feet. But it's simply not interesting if you are not. So, a caller that is heavily into foot fetishes or shoe worship needs to be aware of this. This is why many babe channels offer a special section dedicated to feet or shoes, so all the foot fetishists, or alternatively shoe worshippers, can call together. But it's a simple fact that most foot fetishists do not want to hear a babe talking about anything else but feet. And so, outside of shoe fetish/foot fetish sections, its hard to please the eavesdroppers and just talk about, well, feet.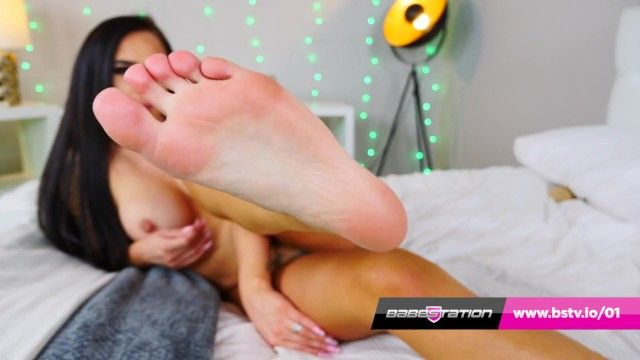 BEST FETISH PHONE SEX
On adult phone sex lines which offer anonymous calls, good phone sex operators know exactly how to handle particular fetishes. Of course, those phone lines are 1 on 1, so there are usually no eavesdroppers listening in. If you think about it, if you have a specific fantasy, it usually goes in a certain way and in a certain order, terminating with a single, extended action that leads to orgasm. So, many fetish callers who are in the know, simply ring up their phone sex operator and after a little polite chit chat, talk them carefully through their pet fantasy scenario from start to finish. The caller also tells them any exciting keywords to use along the way. Then the phone sex op just reels that all back creatively. It's brilliant. Easy job for phone sex op. Perfectly wonderful and satisfying for the callers, because they are getting exactly what they want, with the additional benefit of having a gorgeous female voice describing what they like in graphic detail.
GETTING IT RIGHT
That scenario we mention above rarely happens on the babeshows. Callers are simply aware that their babe is on TV, and lots of people are listening in. It can be quite a long and drawn-out process to tell your babe your fantasy. And let's face it, most people call up because they want to hear the babe doing the talking. And most eavesdroppers want to hear the babe talking too.
People who have rare and unusual or "dark" fetishes, also can't always expect their babe to either know about it, or to precisely understand their fetish. And more to the point, they can't necessarily expect that their chosen babe will really enjoy talking about it in their phone sex. Here we are not talking about things to do with dressing up, most fantasy outfits, uniforms and so forth. Pretty much all the outfits that a babe can be dressed up in have various sexual scenarios associated with them. The very fact that your babe is dressed up like that means that she is usually happy to talk about anything that is usually associated with that fantasy outfit.
SPECIFIC BABE FETISHES
On the babeshows, some callers obviously just love one specific babe. Just that one. Not any others. They dream about their babe. In fact it is the babe that is their fetish. So, when they call up and talk to them, those callers are often easy to please. And babes love them. It's also really easy to have phone sex with these kinds of callers, although some of those callers are even just happy to chat. These types of callers tend not to make too many specific sexual demands on their babe, because firstly, they are talking with their dream babe, and secondly, pretty much anything the babe wants to talk about doing with them is ok by them.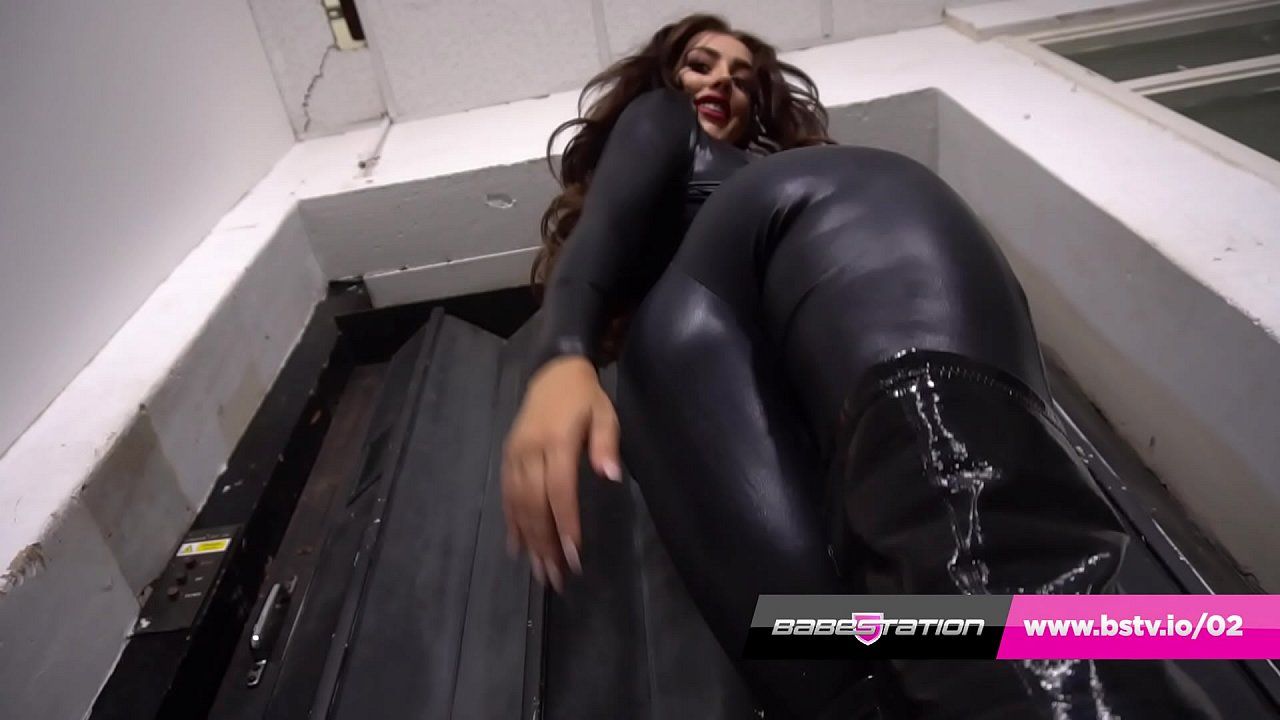 WHAT'S YOUR SECRET FETISH?
There have been some great conversations about fetishes on the babeshow phonelines, like our balloon fetish caller with Lori. Some callers have quite romantic notions and their fantasy includes dinner, beaches and more. Some just love different textures, such as oil. And all of those are fine, and let's face it, pretty standard and happy-making for the babes and the eavesdroppers alike.
But, if you are harbouring a dark and secret fetish and are embarrassed to air it, or you think you risk your babe being turned off, then you can always confide in a phone sex operator, (which is completely anonymous), or check out a camgirl, who will be more likely to be happy to satisfy you privately, with or without your camera on. Just remember to keep it legal, and do consider your babe, phone sex operator or camgirl. After all, it takes two to tango for great phone sex.
More fetishes come everyday in these daily xxx rated updates!