In 1998 ICSTIS, the governing body of the British phone line industry announced that they would award the first three adult "live licences." Three selected service providers would be able to offer adult live chat services on the new designated 09 telephony codes that were made available for these purposes. The phonelines and numbers for these projects were provided by Manchester-based company Norweb.
In order for a provider to offer these services, they needed to install groups of 30 phone lines to be able to process calls. They also needed to lodge a sizeable bond with their bank, as a guarantee that their services would be compliant. And, all calls had to be recorded and stored safely for a period of 2 years.
Initially for the first three providers, it was easiest for them to each set up their live chat rooms in an office, due to the installation of the minimum group of 30 lines that was required. New equipment was put in, and girls taken on and trained for the new regulations.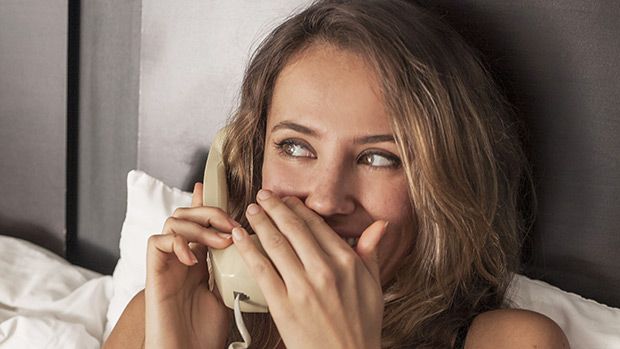 09 SEX CHAT TAKES OVER
International adult sex lines were still running, but, while the costs for the punters to call the services were the same as they previously had been, the handsome shares that the entrepreneurial promoters of these lines had originally earned, had by now started to diminish.
The new 09 adult sex chat numbers could be billed at £1.50 a minute, which was an even higher cost to the punter than calling an international line. However, the shares of the profits awarded to the providers of the new 09 adult phone sex lines, were reasonable and stable.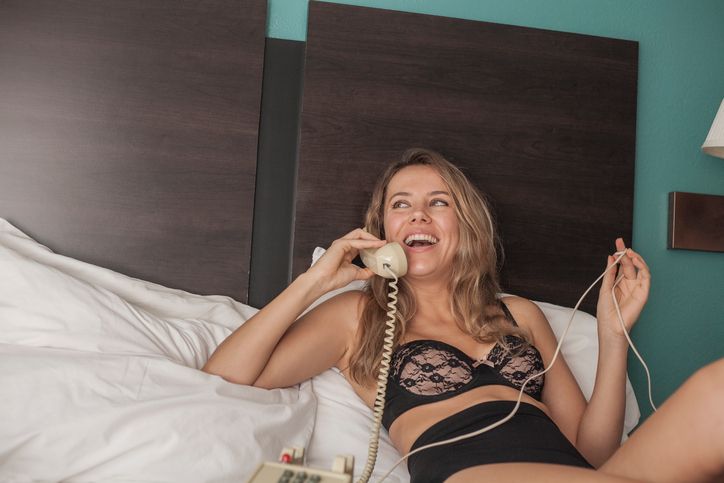 PROTECTING THE UNDERAGE
One of the main reasons that ICSTIS introduced the 09 prefix adult sex chat lines was probably due to the enormous revenues created by the international adult numbers. But of course, these had also created problems. With no pin code, anyone could call an adult international number. While many international sex chat operators had always been ethical about disconnecting anyone who was underage, there had been no set regulations to cater for these and if you fell asleep on an international line, well, you might wake up to an extremely large phone bill.
Now, with the new 09 numbers, a standard set of regulations and guidance was formulated, in a bid to stop underage calls from happening altogether. Sex chat operators got pretty darn good at this. No sex before you've had a little chat. Listen out for clues that the caller may have been to school that day. Ask for their date of birth. In fact, companies went to great lengths to print out matching years of birth and ages, so that operators could check out any suspects and disconnect them if they got their age or date of birth wrong.
Operators now followed a more clear code of conduct. In fact this meant that once a caller was deemed to be over 18, they could talk about anything in detail, except from illegal sexual acts, extreme violence and a couple of legal, but distasteful practices which the girls didn't want to talk about anyway.
Calls were also cut off at 30 minutes maximum to stop anyone from falling asleep or being charged if they didn't hang up properly.
09 adult phone sex was now here to stay.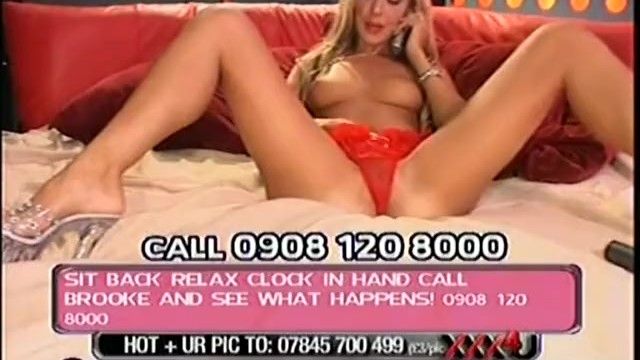 A NEW WAY OF GIVING PHONE SEX
A bright telecom's technician based in Essex now worked out a system where phone sex operators could work from home, but this time accepting calls from the new 09 numbers. This involved a similar mechanism to sex operators set up in an office, with the groups of 30 lines installed there. However our bright man here worked out that it was possible to forward individual calls to a specific operator at a pre-designated land line number. Thus phone sex operators could now work from home in all security.
If we go back to the early days of illegal credit card chat, sex chat operators were delighted to work from home. Now with the 09 lines being completely legal, operators were even more delighted to work part time or full time doing sex chat calls from the privacy of their own homes.
The other bonus for the phone sex companies was that the new style sex chat operators could be self-employed, and did not have to work fixed hours. This was therefore an excellent arrangement for the operators, who could work around another full-time job, their children or otherwise and commit the hours they wanted. In some respects, this also gave a better sex chat service. Sex chat operators doing 40 hours a week with an office-based job had no option to "be in the mood," or not. They had to do their dirty chat day in, day out in straight shifts, usually of 8 hours at a time.
The new at-home phone sex operators could log into the phone lines, take a couple of hours-worth of calls, go out and do a weekly shop or pick up the kids, then log back in once everyone was sorted or tucked up in bed. Now they could also be paid by the minute and so operators really concentrated on offering quality to every client.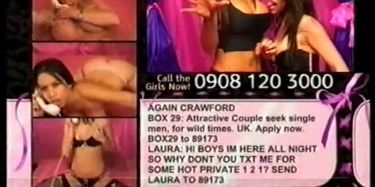 PREPARING THE WAY FOR BABESTATION
By 2000, 09 phone numbers were well established in the UK, mainly running on 0909 numbers at this time. ICSTIS had now opened the live licence application process up. More companies could now take a licence, set up a bond and just start trading. 09 adult sex numbers replaced international numbers.
But also, it was now permitted for the service providers with licences to use their existing live licences to serve multiple clients. This meant that a promoter could use the service provider's equipment and live licence to promote a project, without shelling out thousands of pounds for a bond, installing lines, or going through the whole application process. Now, it just took one person with an avant-garde idea and a lot of balls, to come up with a brand-new concept. That concept was Babestation.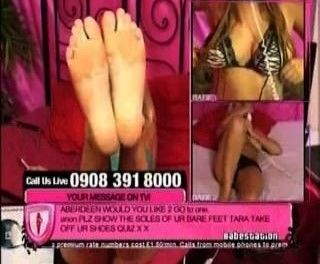 THE BIRTH OF BABESTATION
Babestation was launched at the end 2002 and was the very first of its kind to add televised live adult content to complement the sex chat given via 09 numbers. Never before in the UK had a caller seen the girl he was talking to, live and direct. In fact, most of the time, he was speaking to a completely anonymous sex chat operator that could have been anyone. With Babestation, he could actually see who he was talking to. Often, this really was the girl of his dreams. Good looking girls with great bodies, who were fun and had good personalities, as well as being hot as hell.
Britain was on the way to new phone sex, the development of the babeshows and babechannels and ultimately, adult webcam entertainment.
On December 3rd 2002, Babestation went live on YV. It was originally scheduled for only two hours between 11pm and 1am, on the channel Game Network. The initial Babestation live shows featured just 2 or 3 girls. We have to say the quality was just a tad grainy and the models sat side by side on a sofa, with a text box next to them on screen. The old babestation girls at this time were bikini clad and there was no boobs out or nudity. Among the first Babestation babes were Jessie, Faith, Alexia and Taylor Mckenzie. Topless action soon followed, with Taylor McKenzie being the first girl to show her boobs off. Phone sex would never be the same again. The reign of the British Babe had now begun.