When it comes to sex, there are few positions that are as good as the classic missionary position. But what about when you want something a little more...exciting? What about when you take it from the bed and into the shower? Well, fret not, because we've got you covered! In this article, we'll teach you 5 hot shower sex positions that will have your reproductive organs singing for joy. From the simple oral waterfall to the more complex ballerina position, there's sure to be a position that hits your sweet spot. So hurry up and read on to learn all about these sensational shower sex positions!
Oral Waterfall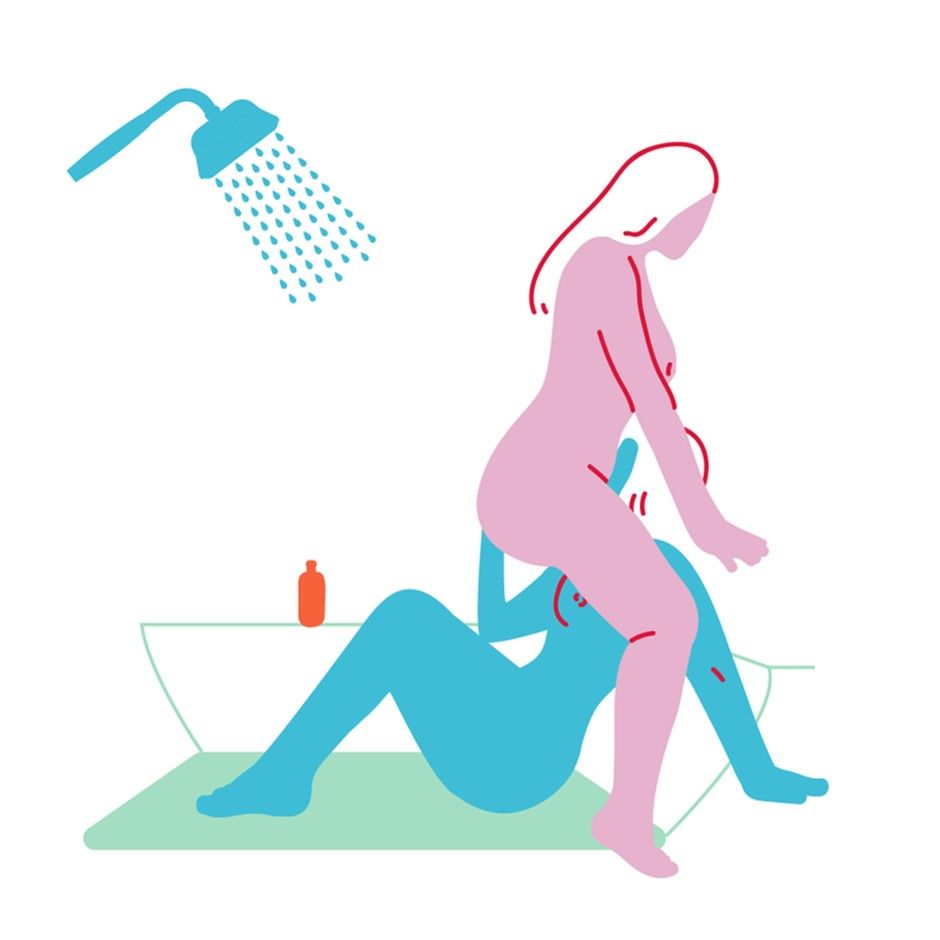 Isn't it a great name? When there isn't a lot of space, a little oral always comes up with something. Sit on a shower stool and face the showerhead in this position if you have one available. Your partner can kneel in front of you and pleasure you with their mouth, adding fingers or a rumbly waterproof sex toy for added fun. To have some fun on the receiving end, ask your partner to alternately receive and send.
The Ballerina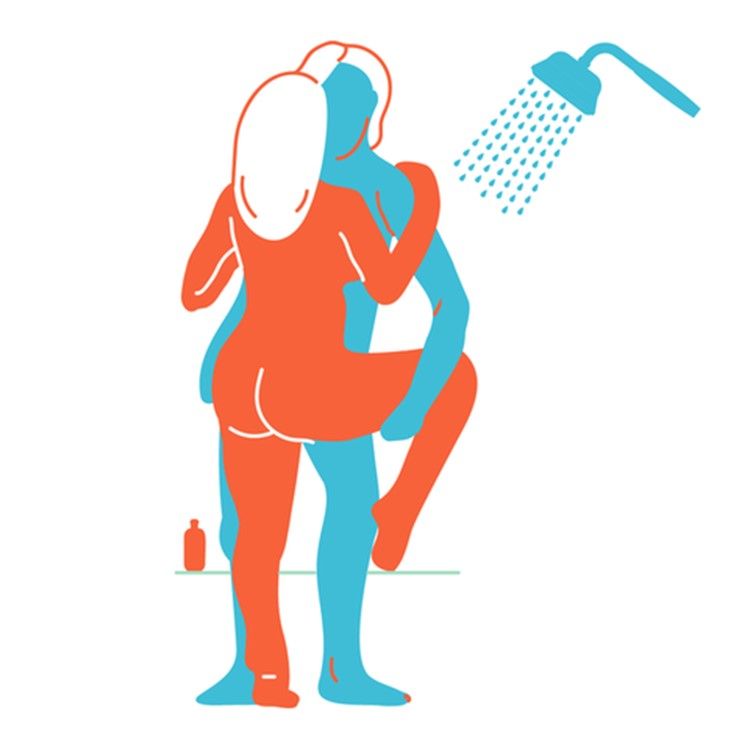 Because it's a fantastic go-to front-facing position that also gets you hot and bothered, think of this shower version of missionary. Have them hitch their leg around your hip, or prop one foot on the edge of the tub or shower stool (to keep things sturdy), while you and your partner are both standing. Your can penetrate your partner from here, using a detachable shower head to tease and stimulate you both. Alternatively, they may use a waterproof vibrator on each other.
Back to Basics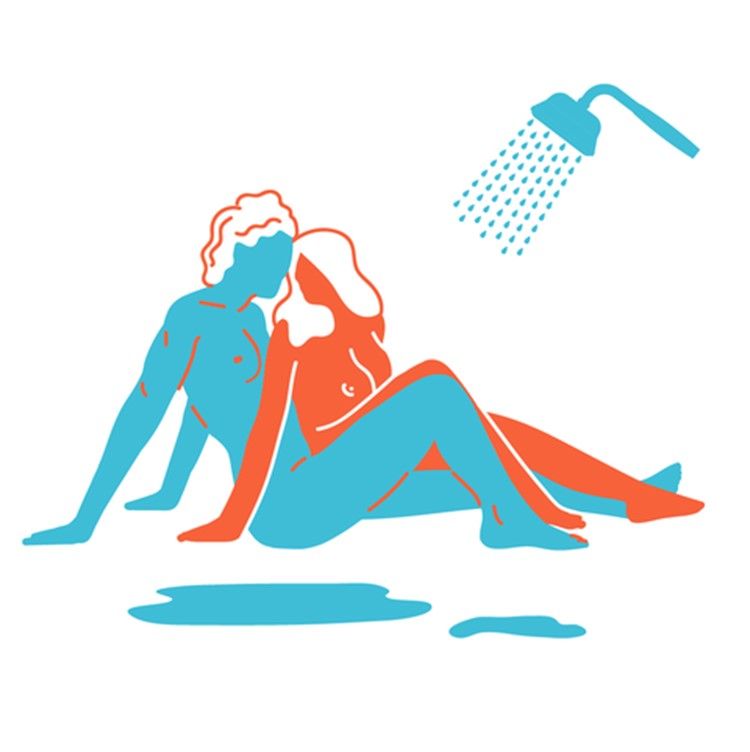 Don't worry if you don't like the idea of penetration and/or the final goal of shower sex; there are alternative ways to have fun in a sensual shower experience with your spouse, including scrubbing one another's bodies and mutual masturbation. Is it really that simple to satisfy someone? While kissing, play with yourselves, or watch each other masturbate. For a handy water silicone-based lubricant, stand behind your partner and reach around them. Have a steamy make-out session under the showerhead or lying in the bath if you're feeling lazy.
Soggy Doggy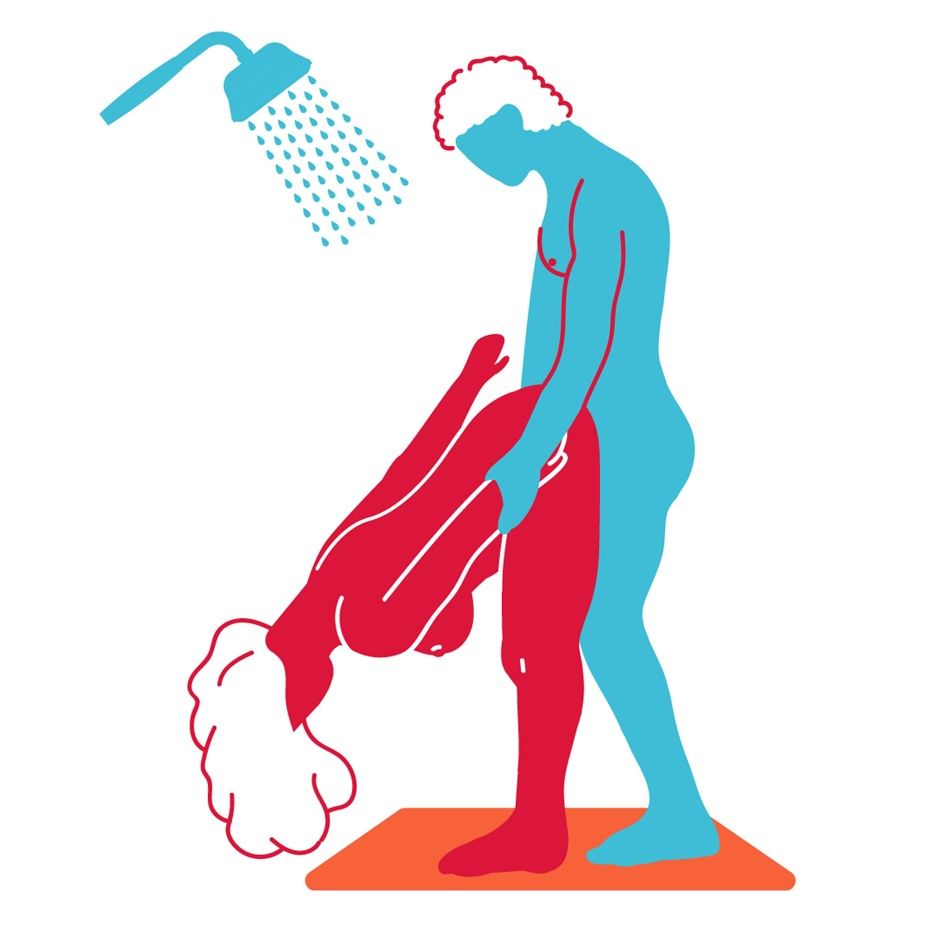 The most classic standing doggy-style is given a little twist with Soggy doggy. With your knees slightly bent, lean forward and brace your hands on the shower wall or floor for stability. You can then penetrate from behind, or you may stroke her clit or breasts. If any thrusts are particularly forceful, a non-slip bath mat may help support this position.
Sit and Ride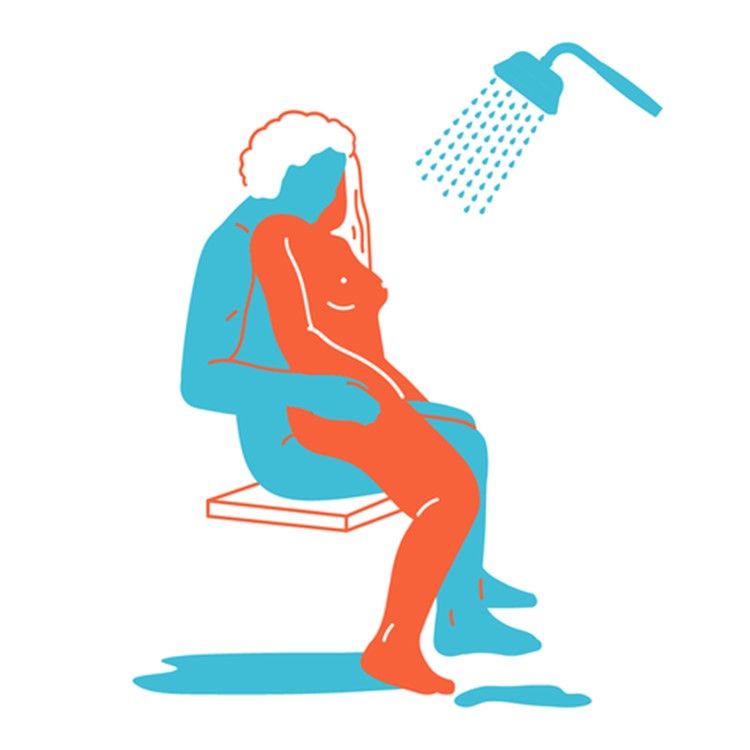 You want to have fun while showering, but there are a few factors to think about. This position lets you and your partner sit on the floor, ensuring that you won't get stuck in a compromising or wet situation. Here's how to do it: Sit on the tub floor and have your partner straddle you in whatever position you desire before hopping on top for a ride. Allowing for clitoral access, G-spot stimulation, and the capacity to draw your partner even closer while being immersed in a hot stream of water.
Conclusion
There's nothing like a shower to get you in the mood. But if you're looking for a little extra action, shower sex is the way to go. It's a fun and naughty way to get your fix without leaving the comfort of your own shower. So if you're feeling frisky, why not give some of these 5 sex positions a try in the shower? You won't regret it!
Frequently Asked Questions
What are the benefits of shower sex?
If you're looking for a new and exciting way to experience sexual positions, shower sex may be perfect for you! Shower sex is an intimate activity that can be enjoyed solo or with a partner. By trying out these five sex positions in the shower, you'll get more out of your shower time and have a more enjoyable experience. Some of the benefits of showering together include heightened senses, increased intimacy, and better orgasms. So go ahead and enjoy some fun in the shower!
How can shower sex help improve your relationship?
Shower sex can be a great way to keep your sex life spicy and intimate. It's fun, easy, and can be done in any position you want! You can make it more interesting by adding some light bondage or roleplaying.
Are there any risks associated with showering together?
We would recommend taking it slow and steady and not forget your surroundings. As we know we can sometimes get carried away with sex so just be careful you or your partner doesn't slip.
So there you have it, 5 sex positions to use in the shower either or alone or with your partner. Over the years, Babestation has filmed countless shower sex scenes. Many of our favourite clips can be viewed on our website gallery. There are also plenty of 'slippery when wet' girls ready to talk to you now!