Choosing to combine food and sex certainly isn't for everyone but if it is something you fancy exploring we've got a few tips and tricks you help your food play run smoothly. No doubt you've seen many a movie scene where food and sex are paired together in what can only be described as a pornographic culmination of the senses.
Who could forget the sex education carrot scene in 'Fast Times at Ridgemont High', or the cherry eating scene from '9½ Weeks', and while it's not an erotic scene as such, watching Jim fuck a warm apple pie in 'American Pie' is certainly up there among the greatest food/sex movie combos. Last but not least, the most iconic moment in cinematic history involving food and sex was the the full-body ice cream sundae from the 1999 flick, 'Varsity Blues'.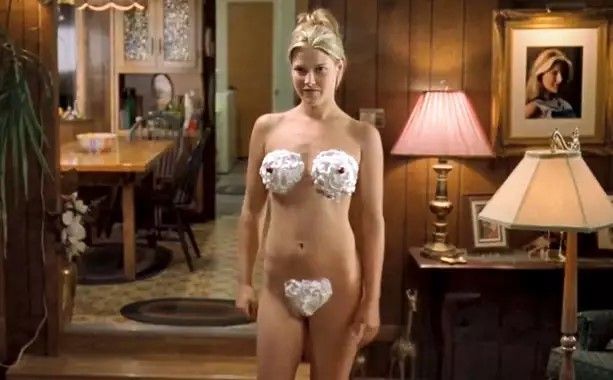 Seductive eating during a live babeshow section or pervcam show seems to be on the rise too, with more viewers seeking erotic pleasures involving food. One cam girl suggested a few food items that would work perfectly to spice up an otherwise vanilla webcam show:
"If you aren't a master chef, things such as frosted cupcakes, ice-cream sundaes and pies are great options."
Imagine seeing your favourite cam girl ram a steak and onion pie down her throat? I mean, whatever floats your boat I guess. Another good option for seductive food play would be to introduce foods that have a phallic appearance such as bananas, cucumbers and aubergines. What could be better than watching your favourite babe channel girl deepthroat a banana or fuck a cucumber, like Amanda Rendall showcased during a themed babecall cam show. Many girls on the babeshows (Studio 66, Red Light Central, Xpanded, Sexstation) have only recently started exploring the link between food and kink and it's really broadened their audience.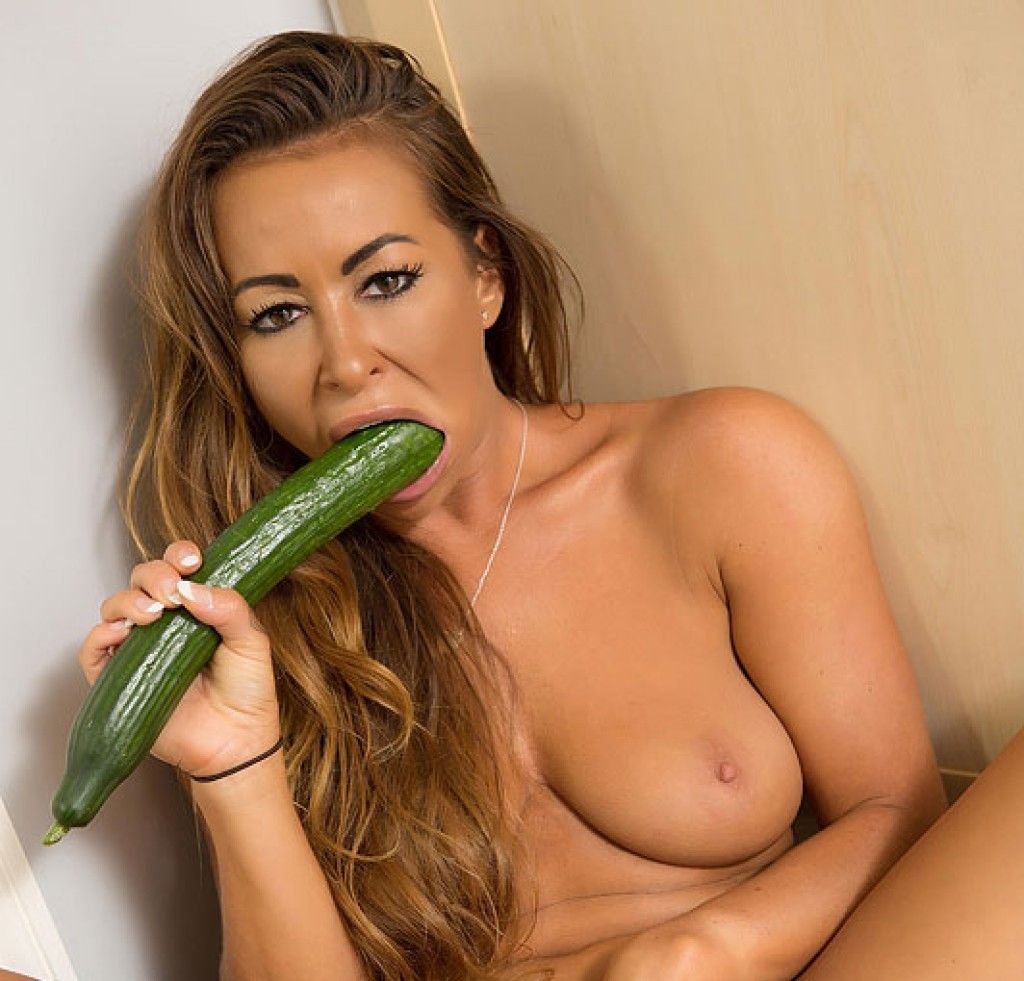 Other types of food that can be equally as erotic are things such as melons and papaya, as they can resemble a pussy. I've seen many videos of women eating a papaya in a suggestive manner and my word, it's a highly arousing sight. Why not try experimenting with food with one of our babes on cam and see what fun you can have by introducing new items.
For cheap phonesex and XXX adult phone chat, check out Babestation TV and Babestation Cams.