Welcome to this week in Studio 66 and history. We look back at the what happened on this day, in various years throughout history. And compared with that, who was appearing on Studio 66 on the same day between 2011, 2012 and 2013.
23rd January In History
1806: Death of William Pitt the Younger aged 46.
1924: Ramsey MacDonald forms Britain's first Labour Government.
1930: Clyde Tombaugh photographs Pluto.
1956: Rock 'n' Roll fans in Cleveland aged under 18 are banned from dancing in public unless accompanied by an adult.
Sunday 23rd January 2011 Studio 66 TV Schedule
Later famous for her appearance on Big Brother, Danica first became popular for her live babeshow appearances, performing dirty talk and other role playing style phone sex on the Studio 66 nighttime babe shows.
Morning- Cara Brett, Rachel Louise Daytime- Danica, Emma Spellar, Sophia Lares Nighttime- Danica, Mica Martinez, Paige Green, Sophia Knight
---
23rd January In History
1973: President Nixon announces an accord has been reached to end Vietnam War.
1978: Terry Kath, guitarist with the band Chicago accidentally shot himself dead. After a party he pointed a gun at his head, knowing the clip was empty, but was unaware that a bullet remained in the chamber. He died instantly.
1983: Tennis champion Bjorn Borg announces his retirement at the age of 26.
1989: Death of surrealist Salvador Dali aged 84.
Three of the following phone sex operators also appeared on Babenation and other UK babe channels including Red Light Central, Xpanded, sexstation and rampant. Can you name which babes? Answers below: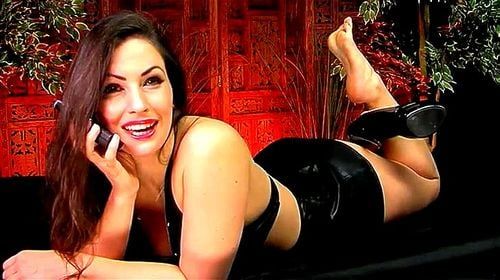 morning: Anastasia Harris daytime: Caitlin Wynters, Emma Spellar (10:00-16:00), Fernanda, Paige Green (16:00-2100) Nighttime: Clare Richards, Lilly Roma, Moness, Rachel Louise, Sophia Knight
Answers: Anastasia, Lilly and Caitlyn.
---
23rd January In History
2005: Happy Mondays dancer Bez, won the £50,000 Celebrity Big Brother prize, after gaining 54% of the final viewer vote.
2015: Salman bin Abdulaziz Al Saud is crowned King of Saudi Arabia, on the death of this half-brother King Abdullah.
2018: Singer Neil Diamond retires after being diagnosed with Parkinson's Disease.
2019: Venezuelan opposition leader Juan Guaido declares himself acting President amid widespread violent protests against President Nicolas Maduro's regime.
Wednesday 23rd January 2013 S66Cams Schedule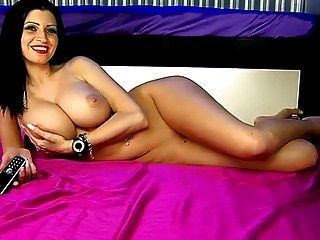 For more gallery pics, hot videos and other XXX content, join the VIP members area now!
Morning - Cara Brett,Vicky Thomas Daytime - Fernanda Ferrari,Gemma Hiles Nighttime - Lilly Roma,Sammi Tye,Sapphire Blue,Sophia Lares,Gemma Hiles (21:00-23:00) Pervcam - Becky Roberts (20:30-23:00), Gemma Hiles (23:15-01:45)
Join the babes of babestation register free on babecall to join the fun now!