Taken from the live babeshow forum thread, EliteTV/Studio 66: Complete Daily Schedule, here's who was appearing for live phonesex on the Studio 66 UK Babe channels back in 2010, 2011 and 2012. And we've included some historical trivia for this date, 31st January, throughout history.
31st January In History
1606: Guy Fawkes is hanged for his part in the Gunpowder Plot.
1747: The first venereal diseases clinic opens at London Lock Hospital.
1788: Bonnie Prince Charlie (Charles Stuart) pretender to the throne in the Jacobite Rebellion, dies of a stroke aged 67.
1865: US Congress passes the 13th Amendment, abolishing slavery.
Monday 31st January 2011 Studio 66 Schedule
In 2010, the phone sex operators appearing on the S66 live babe shows were: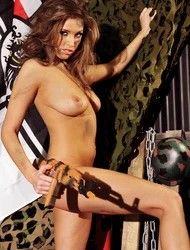 Daytime-Cara Brett, Fernanda Ferrari Daytime-Cara Brett,Fernanda Ferrari Nighttime-Charlie O'Neal, Dionne Daniels, Sammie Pennington
---
31st January In History
1876: The US orders all Native Americans to move into reservations.
1941: Joe Louis KO's Red Burnam in round 5 for the boxing heavyweight title.
1943: Field Marshal Friedrich Paulus surrenders to Soviet troops at Stalingrad,
1950: President Harry Truman publicly announces his support for the development of a hydrogen bomb.
Tuesday 31st January 2011 Studio 66 Schedule
The sexy talking, real life glamour girls and British pornstars, appearing on Studio 66 were:
Morning - Sammi-Jo Daytime - Becky Roberts,Emma Spellar,Vicky T Nighttime - Charlie O'Neal,Clare Richards,Lilly Roma,Mica Martinez,Moness
---
31st January In History
1961: David Ben-Gurion resigns as Prime Minister of Israel. On the same day, Ham the chimpanzee becomes the first primate in space aboard Mercury 2.
1966: The USSR launches Luna 9 towards the moon.
1967: The Beatles spent a second day at Knole Park, Sevenoaks, Kent, to complete filming for the 'Strawberry Fields Forever' promotional video. On the same day, John Lennon bought an 1843 poster from an antiques shop advertising a fair which contained the words 'Being for the benefit of Mr Kite' and others which he used as lyrics for the song of the same name.
1970: Blues musician Slim Harpo died of a heart attack while recording in London aged 46.
Thursday 31st January 2012 S66Cams Schedule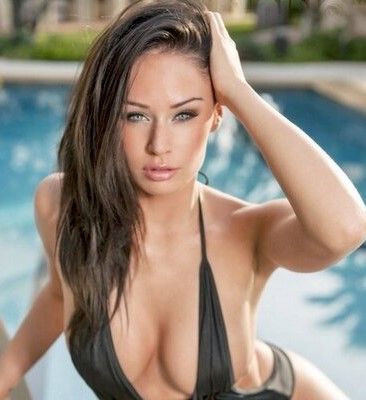 Morning - Anastasia Harris, Gemma Hiles Daytime - Cara Brett, Charlotte, Hannah Martin Nighttime - Chloe Dee, Emily B, Fernanda Ferrrari, Gemma Massey, Hannah Martin (21:00-22:00) Webcam - Clare Richards (20:30-23:00), Sophia Lares (23:00-01:30)