It's time to explore the world of pegging. If you're unfamiliar, pegging is a sexual activity where a woman penetrates their partner anally with a strap-on, dildo or any other sex toys designed or modified for this purpose. It's something that more and more people are exploring and you might be wondering why. In this blog, we'll reveal everything you need to know about pegging- from what it is and how to discuss it with your partner to trying it out for the first time.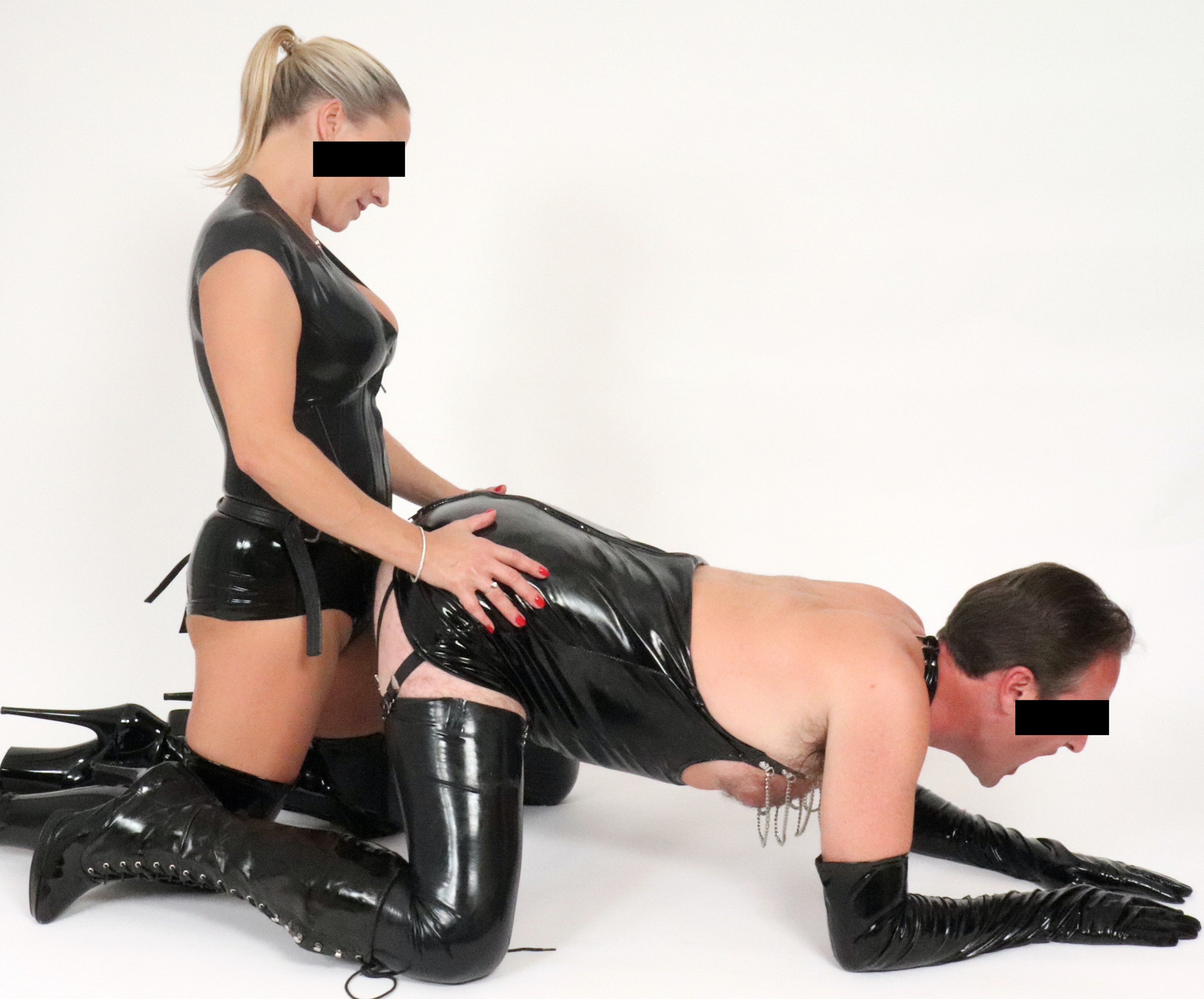 What is pegging?
Pegging refers to anal penetration using a strap-on dildo. It was first introduced by US sex advice columnist Dan Savage in 2001. Obviously he didn't invent the act but he put the term 'pegging' on the map. Pegging can be a pleasurable experience for both partners and is considered an act of power exchange. It is a gender-neutral activity and can be enjoyed by people of any gender. Pegging dates back to ancient times, with the Greeks and Egyptians being particularly fond of using detachable phalluses.
How do I tell my partner I want to try pegging?
Communication is key when it comes to expressing your desire to try pegging with your partner. Before bringing up the topic, make sure you are in a comfortable and neutral space to avoid any unnecessary tension. Open communication is crucial in helping both partners feel more comfortable exploring their sexuality. Start the conversation by casually mentioning your curiosity in anal play and any previous experiences you may have had with it. Talk about the prostate and its potential for heightened pleasure when stimulated correctly. If your partner is receptive to the idea, suggest pegging with the aim of making things more enjoyable for both of you. Remember to respect your partner's boundaries and give them plenty of time to think about it before making any final decisions.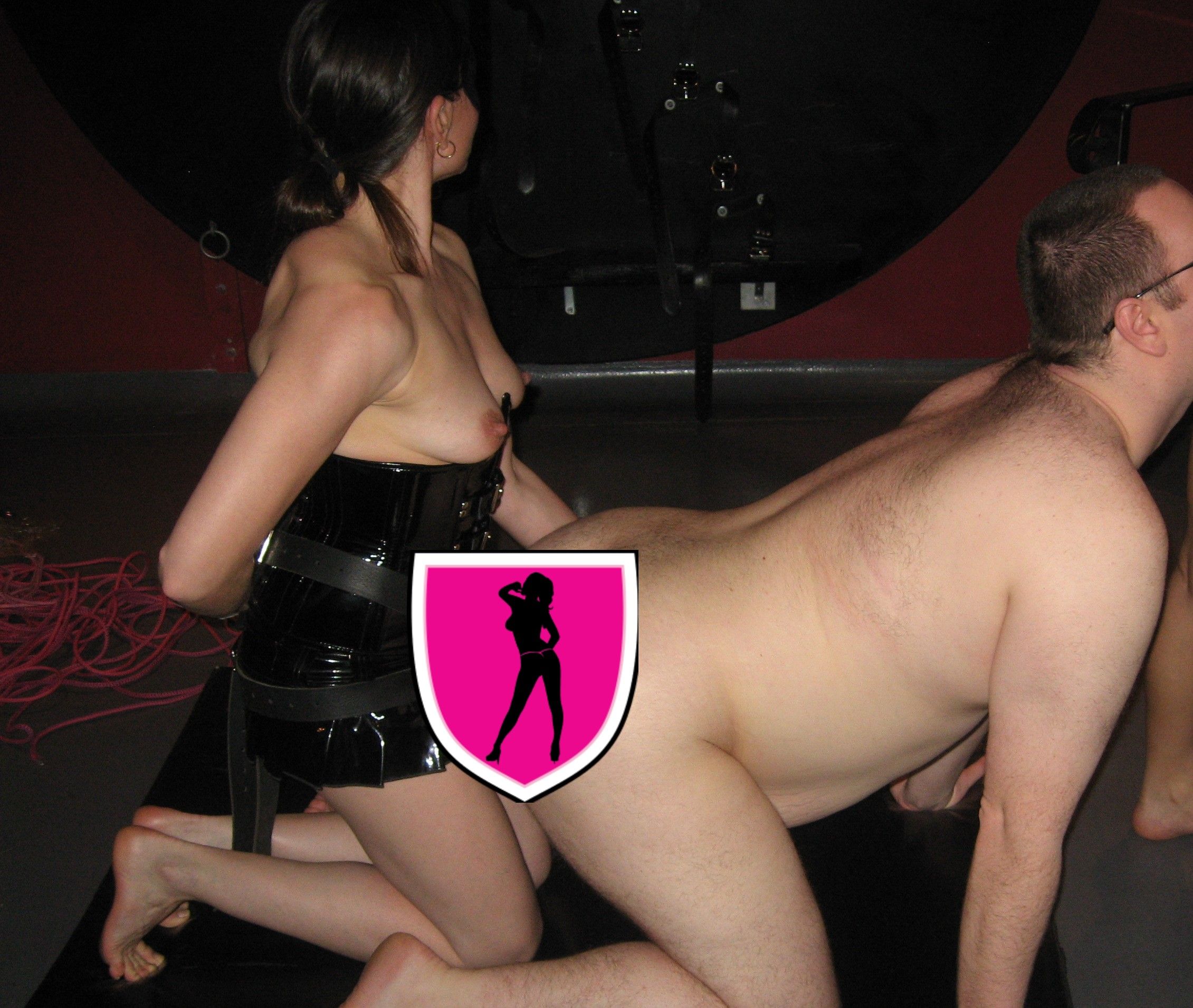 Talking it out
Before engaging in pegging with your partner, it's important to have an open and honest conversation about it. This can involve discussing any hesitations or questions you may have, as well as making sure that everyone is comfortable and on the same page. One way to start the conversation is by asking questions like "What does pegging mean to me?", "What do I expect from pegging?", and "What are my boundaries when it comes to pegging?" It's also important to talk about safety and hygiene measures that should be taken when engaging in pegging. This can include things like using lubrication, cleaning toys thoroughly before and after use and regularly checking in with each other to ensure that everything is going smoothly.
Testing the waters
Pegging can be an exciting new activity to try in the bedroom, but it's important to approach it safely and communicate with your partner beforehand. Both partners should agree on the size, shape and material of the toys to be used to ensure a safe experience. As for technique, it may take some experimentation to find what works best for you. Start slow and gradually increase speed, depth, and angles. With good communication and experimentation, pegging can be a fun and exciting addition to your sex life.
Is pegging about being dominated?
Pegging is not just about being dominated. People engage in pegging because they are curious about new sexual experiences and sensations. It is inclusive for all genders and sexual orientations and emphasises the importance of consent. Some people may associate pegging with power dynamics and BDSM, but it ultimately depends on personal preferences and boundaries. Consent is crucial in all sexual activities, and pegging is no exception.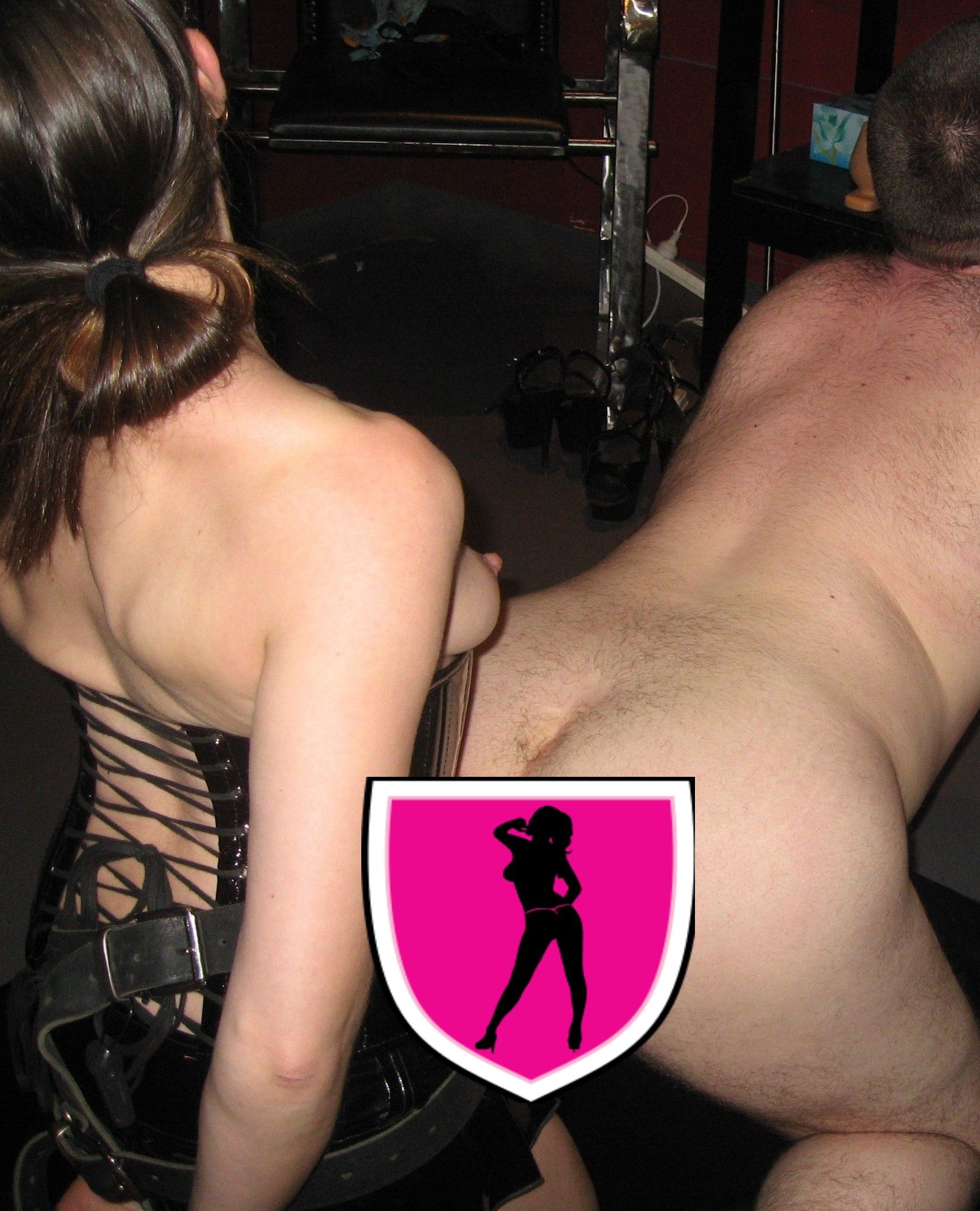 Why does pegging feel good?
Pegging can feel good due to several reasons, including the stimulation of the prostate gland. The prostate is an erogenous zone in men and when stimulated, can lead to intense pleasure. Many men have been known to scream during climax when they first start experimenting with prostate play. The nerve endings in the anus can also bring heightened pleasure during pegging. The novel experience of pleasure can also be a turn-on for some enthusiasts. It is important to keep in mind that for the receiver to feel incredible during pegging, they should be fully relaxed. With the stimulation of the prostate and nerve endings going on, men can experience anal and prostate orgasms without even touching their penis. Many of the babes on Babenation love pegging and they get incredibly excited at the prospect of fucking a guy in the ass with a strap-on. Browse the video galleries in the VIP members area to find girl on girl strap on action.
What do we need to try pegging?
To try pegging, you do not need a strap-on but you do need a penetrative sex toy. Before engaging in pegging, it is crucial to talk to your partner about it and ensure that both of you have given your consent. Use proper lubrication as it may cause discomfort without proper preparation. Experiment with different positions to enhance the pleasure of the experience. Pegging can be an intimate and intense experience if done right. If you aren't yet ready to open up to your partner about pegging, you can have a discreet adult phone chat with a live babeshow model or you could explore your kinks by sexting your favourite camgirl.
Using a dildo for pegging
To try pegging, it is important to have the right sex toys and lube. The practice involves a woman wearing a strap-on dildo to anally penetrate her partner. When selecting a dildo for pegging, it is best to choose one that is specifically designed for prostate stimulation, as this may facilitate a prostate orgasm. In addition to the dildo, a harness and lube are necessary. When selecting a lube, it is important to take into account the material of the dildo to ensure compatibility.
Using a strap-on for pegging
In order to try pegging, couples will need a few key items. The main piece of equipment needed is a strap-on harness and dildo. This consists of a harness that is worn around the crotch like a pair of knickers and a dildo that is attached to the front. When choosing a dildo for pegging, it's important to select one with a head that is specifically designed for prostate stimulation.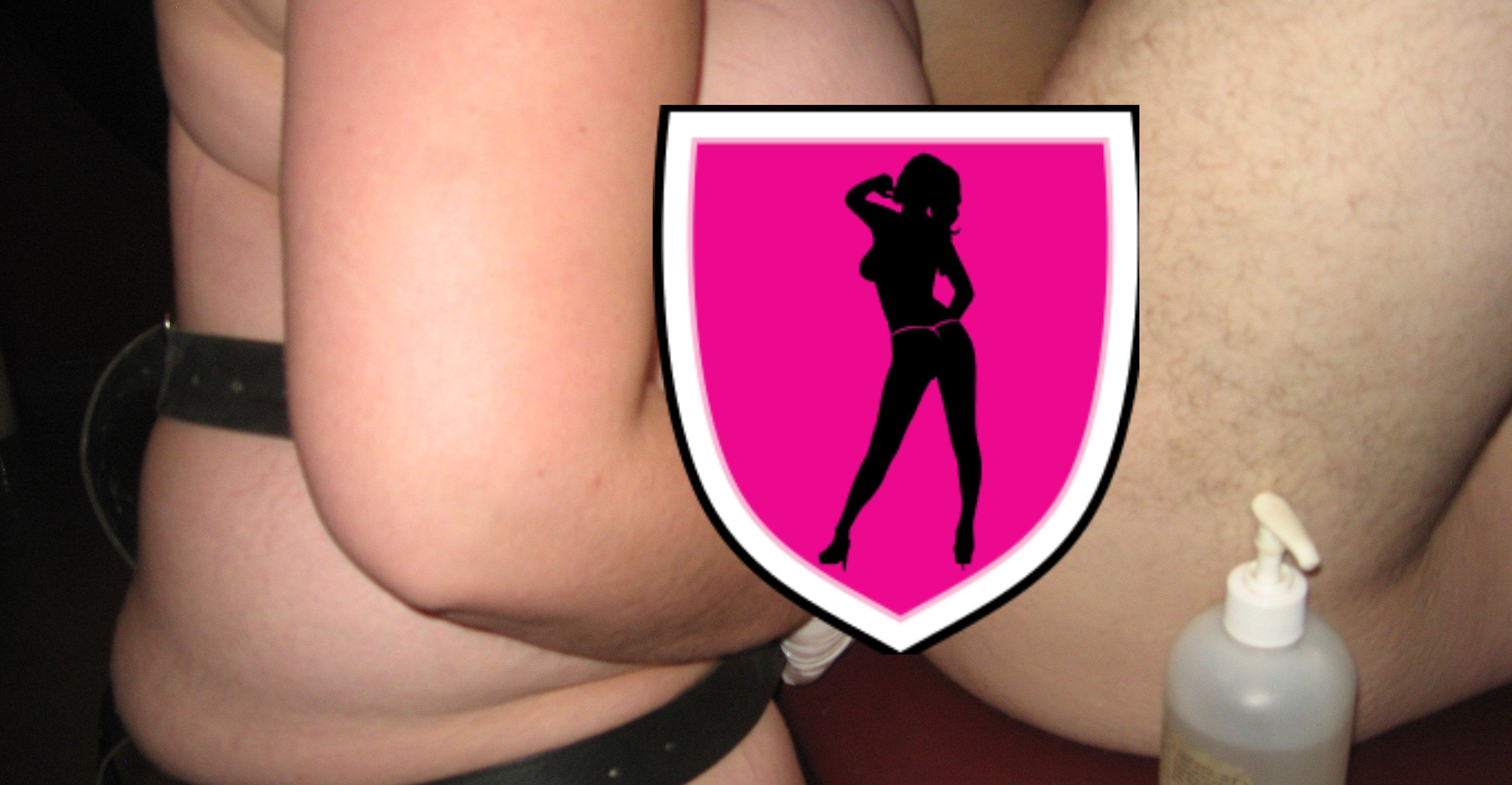 Lube and pegging
One of the most important items is a high-quality lubricant. When choosing a lubricant for pegging, it's important to consider factors like thickness and compatibility with the toy you'll be using. A thicker lubricant may be preferred to prevent it from dripping off the toy, which can be an interruption to the action. Silicone-based lubricants are generally preferred for their long-lasting nature, but it's important to note that they can damage silicone-based toys. As an alternative, water-based lubricants are a good option for those using silicone toys. It's also important to think about the size, shape, and form of the toy desired, and always make sure to use plenty of lubrication to make the experience comfortable and pleasurable.
To sum up…
Pegging is an act that can strengthen intimacy, strengthen communication and increase trust between partners. When it comes to trying pegging, it's important to start slow and communicate throughout the experience to make it enjoyable for both partners. Want to explore more? Come and enjoy an intimate private cam chat where the babes can discuss your naughtiest fantasies.