This repurposed article by @babe tv, which was taken from the archives of his old Tumblr blogs. In the article he describes the heyday of studio 66, (formerly known as Elite TV), one of Babestation's closest babe channel competitors. Although Studio 66 (S66), the company that formerly operated as Elite TV, continues to be known as a paradise of beauty for fans of babe channels, it introduced an unforgettably wide selection of top trending babes to Freeview Channel 192 in the spring of 2011. @Babetv described the first few weeks as particularly intense, with all efforts made to entice viewers away from Babestation, whose dominance on Freeview had shown to be incredibly tough for competitors to undermine.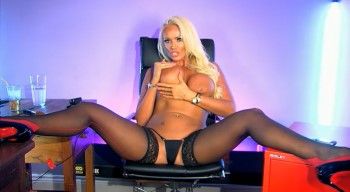 The blogger goes on to highlight some of the women Elite TV aired during its 2011–2012 Freeview run. However this is merely a selection of @Babetv's favourite babes and not a complete list of the Elite TV icons. If you want to browse through previous articles from @Babetv that we have repurposed, there are plenty to be found.
One of the most popular babeshow models that made a few appearances in the spring of 2011 is Kitty Lea, who is depicted in the opening image of Elite TV. Girls like Kitty, Big Brother celebrity Danica Thrall, and Kelly Bell genuinely did come off as elite babes, so it felt like the babe channel was titled very appropriately, according to the blogger.
"Despite being different people, each character had a high level of the X factor, which could create the kind of buzz a new-to-Freeview babeshow desperately needed."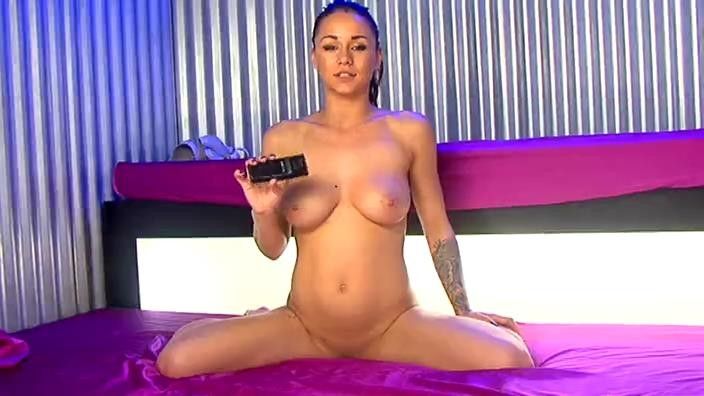 One of several former Bang Babes on Elite TV, Sophia Lares introduced a picture of upscale glitz to terrestrial screens in 2011 in line with what looked to be Elite's ethos. In the first few weeks of Elite's Channel 192 run, variety was abundant. The only downside was that viewers would have to wait a while before seeing a babe they really liked again.
Elite TV in its prime was a force to be reckoned with. Babes such as British porn star Danielle Maye, Sophia Knight, Paige Green and Paige Green dominated the screen. Lilly Roma, who didn't appear on the scene until autumn 2011, gave the show a major boost just when it was getting stale and losing its allure. More appearances from Kitty, Danica Thrall and Dionne Daniels, Lori Buckby, Ashley Emma, Fernanda Ferrari, and a famous opening position from Dionne Daniels made the show even more exciting.
The Freeview audience was already familiar with Rachel Louise thanks to her appearances on Bang Media's Channel 98 shows. She had already worked the Early Bird show during the day on Channel 98, so her transition to nights had given Elite TV a victory on terrestrial TV. She was a classic Elite glamour beauty who could halt a channel-flicker in his tracks in an instant. Between July 23rd and August 3rd 2011, Channel 192 had more appealing dark visual imagery as opposed to the typical pink backdrop that the other babe channels used. @Babetv felt that the darker backdrop gave the Babeshow a more upscale aesthetic.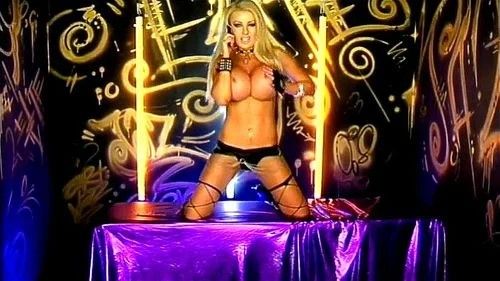 One of Elite's top babes was sexstation babe Amanda Rendall's big sister Caty Cole. Although she had a very different strategy than Amanda, both girls clearly mastered their respective fields. Caty was a former Partyland star who also introduced the first Freeview show. She then spent a brief time working on the Babestation night shows before settling down at Elite and Studio 66, where she spent the next four and a half years.
Danica performed a bunch of 2 for 1 segments during the spring of 2011 with various Elite babes on Freeview, and despite the fact that she was clearly a very sought-after high end babe, she had zero hesitation when it came to getting started. Danica wasn't a well-known celebrity at the time because this happened before her appearances on Channel 4 and Channel 5 television. However, she had long been generating very high levels of attention within the genre and was a massive babe channel celebrity. On these Elite performances, she emanated charisma and charm; she was unquestionably someone you recalled seeing for the first time and being blown away by.