This blog was inspired by excerpts from the old Tumblr blog of @babe_tv. This blog is dedicated to the glorious Tiffany Chambers,
I know Tiffany has been retired for the past few years but it's important to look back on the babe who's name still invokes excitement in the babe channel industry. Many fans still continue to post pics of Tiffany on the babeshows forum and reminisce fondly about the times when Tiffany and Dani O'Neal, would perform smoking hot 2-4-1 girl-girl lesbian adult phone chat sections in the early days of Babestation. You can see filthy pic and videos of both these babes in the Babestation VIP members area.
Tiffany is one of the longest-serving babeshow regulars in the industry. She is Babestation girl first and foremost but she has also appeared on Red Light Central and Studio 66 a.k.a: S66. However her most iconic performances have been on Babestation and she will forever be known as one of the top Babestation 'A'-listers. Tiffany Chambers was at the forefront of the babe channels from the early days on Sky TV in 2004, right through to Freeview, and into the modern era of cams and Pervcam.
It might also surprise you to know that the Babestation logo of the sultry silhouette was actually inspired by Tiffany. With her hourglass curves, big tits and round ass, Tiffany was the ideal model to represent the Babestation brand. Let us not forget her super hot cartoon-like hip to waist ratio.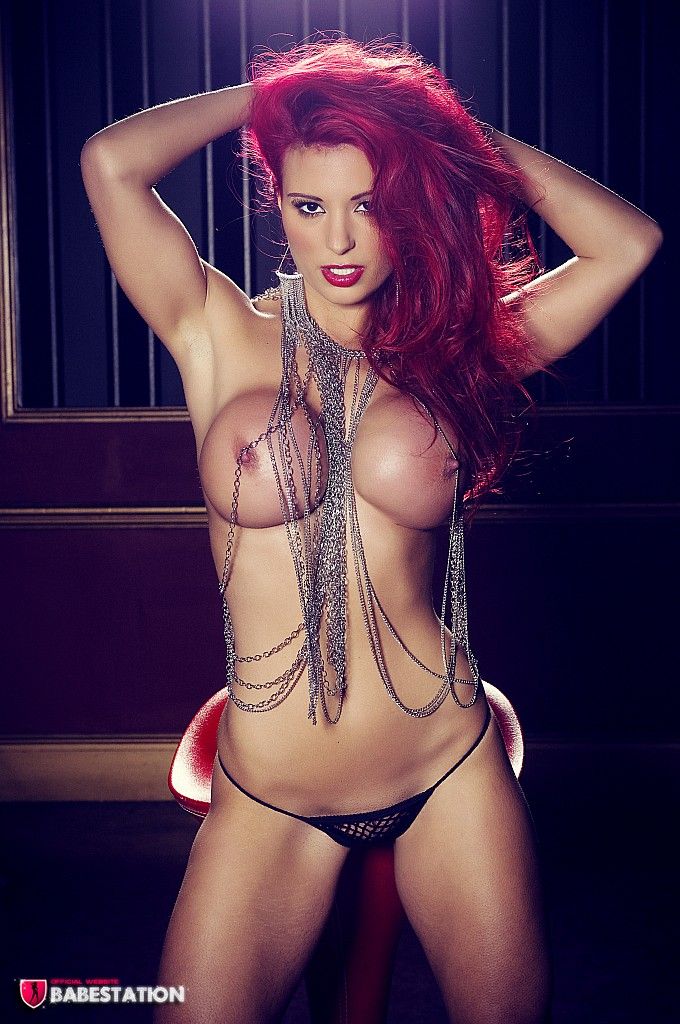 If you look at the unpredictability of the babeshows and the XXX industry in general, you'll notice what a huge accomplishment it is to have the longevity in the business that Tiffany had. Tiffany's looks weren't the only thing that drew fans to her. Many people believe that being successful on the babe channels simply involves lying in bed and looking hot. Maybe stripping naked and rubbing herself in oil or cream. While that's a good tactic to stay relevant on the babe channels, having the staying power requires so much more. Models that lack personality, enthusiasm, mental stamina, and a fair dosage of wow factor, have often been up for the chopping block for not meeting the requirements needed to be successful babeshow model.
While it might be possible to get through a few shifts without any of the desired qualities listed above, it won't keep a model in the business for the long haul and it certainly won't elevate her to A-list status like Tiffany. To stay relevant in what has become an extremely competitive field, you need more than a pretty face and a hot body. Although it was regarded as a relatively easy job back in 2004, there's no doubt that maintaining the position of a Babestation regular on Freeview requires hard graft, but the model also needs those magic skills that make viewers think "sod the phonesex bill".
Tiffany Chambers has always been the kooky off the wall zaney type. She also happens to look like a goddess with the sex appeal of a top British pornstar. Whether she was competing with Amanda Rendall for page space in the Babestation Compliance Book, cutting her own hair in the middle of a babeshow, or getting down and dirty with Dani O'Neal, Tiffany will forever remain a Babestation icon!