Not all fetishes are created equal. The most common kinks are fetishes such as feet worship, cuckolding and voyeurism but then there are kinks that you've probably never heard of. That's what we'll be exploring in this blog.
Caution: This blog might contain content that you may find bizarre and unusual. There are people with unusual obsessions with objects, hair and even ghosts.
Agalmatophilia
The attraction to inanimate objects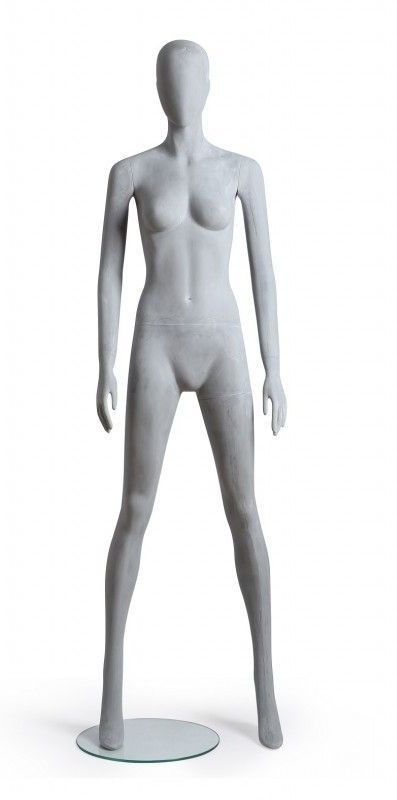 Agalmatophilia is a type of paraphilia where people are sexually attracted to inanimate objects such as statues, dolls and mannequins. It is considered a sexual disorder and some people with this fetish may even develop emotional attachments to the objects. Actress Kim Cattrall has been notoriously associated with this fetish based on her roles in "Mannequin".
Macrophiliacs
Get off on giant things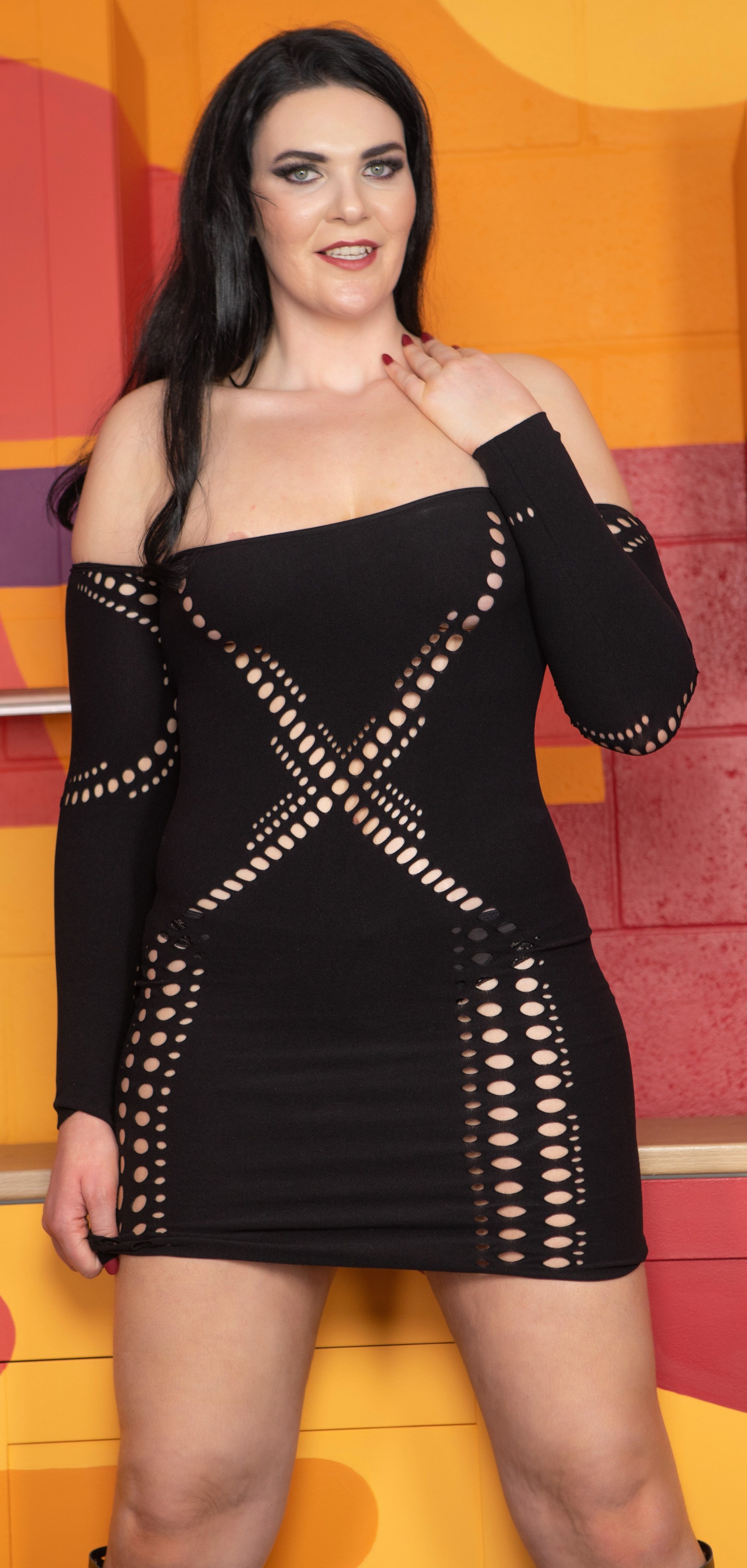 Macrophilia is a fetish that involves an attraction to larger than life things. This fetish encompasses a wide range of interests, including giant creatures, objects and people. Amazonian Charlie, (pictured above) is Babestation's newest recruit who caters to people with this fetish. She stands at a leggy 7ft in heels and she receives a lot of requests on cam from men who enjoy facesitting and being trampled. The term macrophilia comes from the Greek word for "large" and "love". Macrophiliacs typically experience an intense, pleasurable sensation when imagining themselves as small and powerless in the presence of giant objects or creatures. This experience, known as "busting", can be triggered by images of giant creatures like Godzilla or objects like mountains and skyscrapers. Macrophilia can also involve relationships with giant people.
Spectrophiliacs
Aroused by ghosts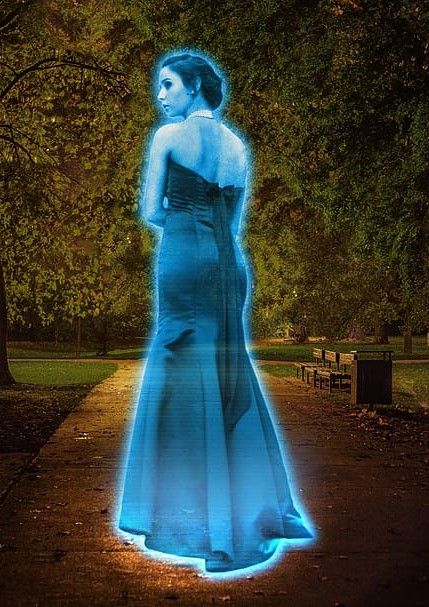 Spectrophilia is a bizarre form of fetishism where the individual experiences sexual attraction towards ghosts. Spectrophiliacs report that they experience heightened emotional and physical reactions when in the presence of ghosts or ghostly images. They may even feel sensations of touch or pressure from an unseen entity. This type of fetishism is often kept private and discussed only among like-minded individuals. Spectrophilia remains a rare fetish and may be viewed as taboo by those who don't understand it.
Trichophiliacs
Get turned on by long hair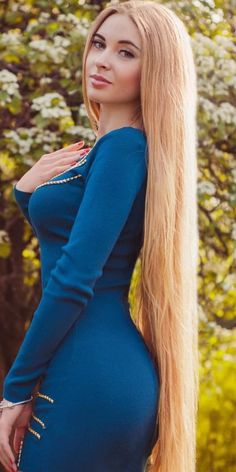 Trichophilia is a fetish in which a person experiences sexual arousal when they look at, touch or play with hair. Trichophiliacs are people who become sexually excited by long hair. This fetish obsession is not limited to hair on the head, but can also be about body hair or specific types of hair like beard stubble. People with trichophilia may not have a clear definition of what is meant by "fetish long" when it comes to hair. Trichophilia is not just a liking of hair but an obsession and sexualisation of it.
Kleptolagnia
The sexual urge to to steal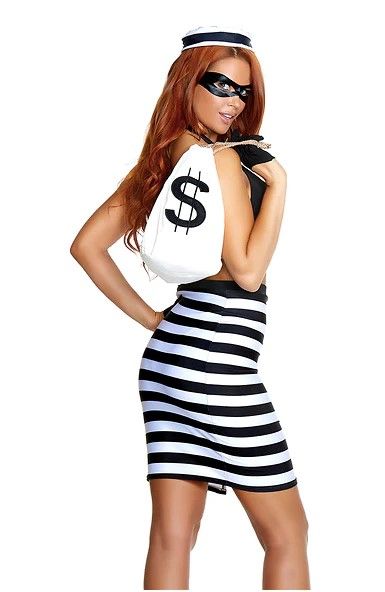 One of the more unusual fetishes is Kleptolagnia, which involves stealing for sexual arousal. The stolen items need to have belonged to someone personally significant in order for the act to be sexually pleasurable to the kleptophile. The stolen items may include underwear, sex toys or any other personal belongings. The act of stealing itself can be a sexually arousing experience for some and some people may even masturbate with the stolen goods. People who experience Kleptolagnia may be more likely to steal items due to the "rush" of the experience, as seen in fans of Jane's Addiction. It is essential to remember that stealing is illegal and can result in severe consequences.
Katoptronophilia
A fetish for mirrors
Katoptronophilia is a unique fetish originating from a person's attraction to mirrors and the erotic situations that can occur in front of them. It may include masturbating to one's own mirrored reflection or performing sexual acts in front of it. Consent should be obtained from one's partner if they wish to partake in this kind of activity.
Abasiophiliacs
Turned on by orthopaedic appliances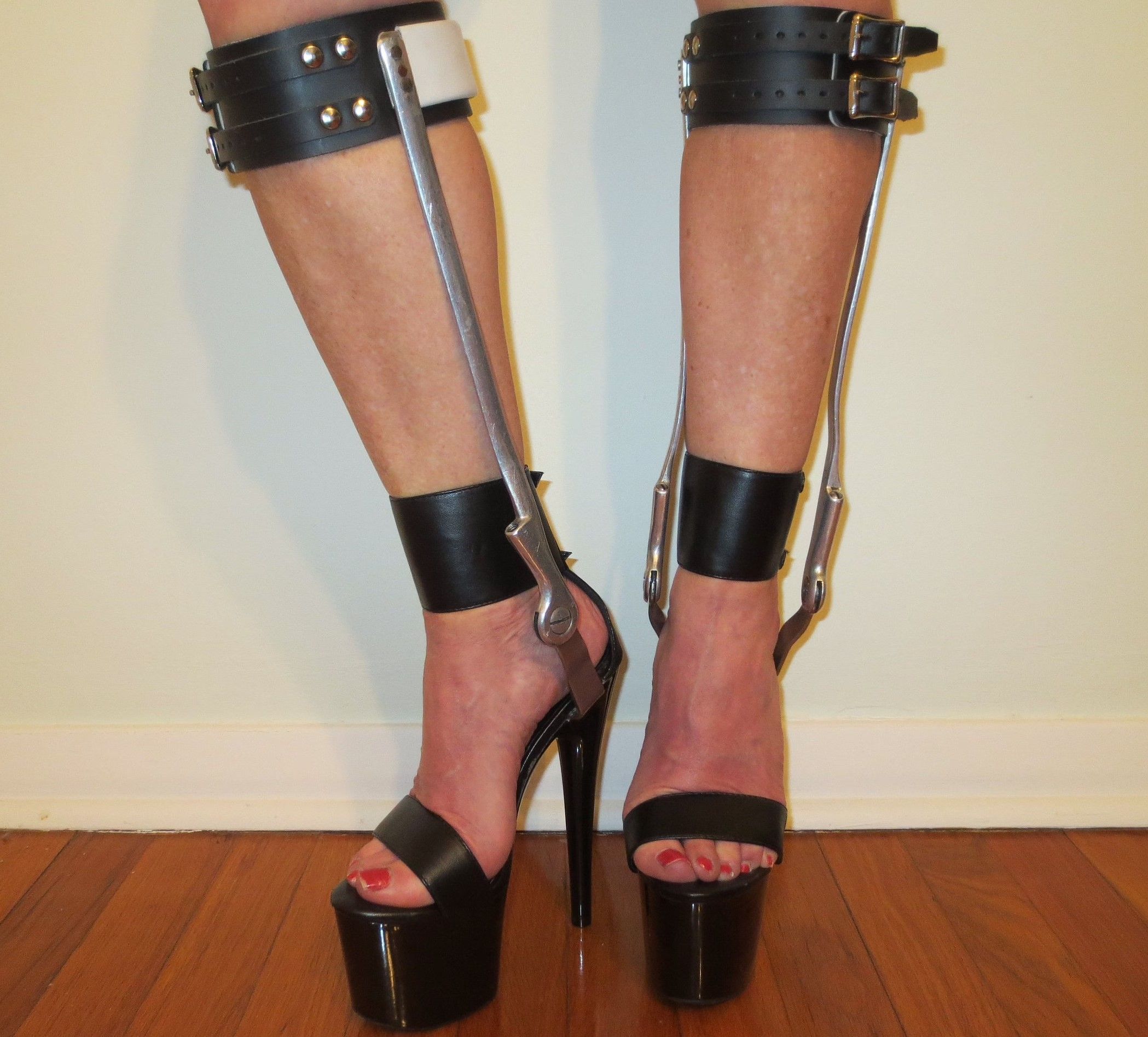 Abasiophilia, also known as orthopedic fetishism, is a relatively rare form of body modification fetishism in which an individual has a sexual attraction towards leg braces or other orthopedic appliances. This sexual interest manifests itself in different forms, ranging from admiration of the device itself to the person wearing it. This preference sparks the debate as to whether abasiophilia is genetic or acquired. Although it is considered a strange fetish, abasiophilia is not harmful to those who have it, as long as it is practiced in a safe, consensual and legal manner.
Axillism
Getting aroused by someone's armpit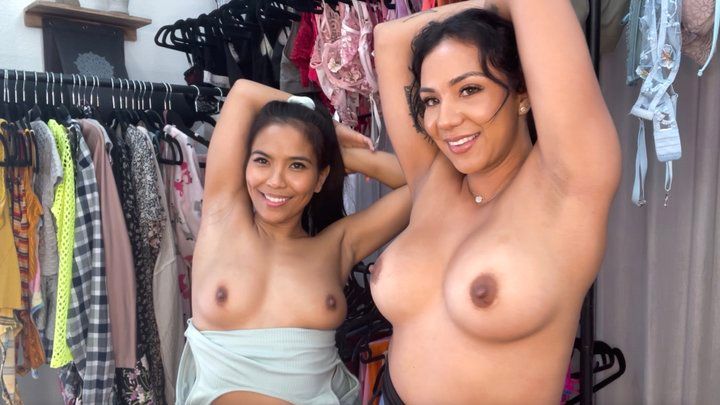 One of the most bizarre fetishes is Axillism, which involves sexual arousal from someone's armpit. Also known as Axism, this type of fetish is often misunderstood and viewed as taboo. For optimum results, it is suggested that axillism requires the right angle, imagination, lube, and a hot, sweaty day. Axism falls under the category of Paraphilia, which refers to a pattern of sexual behavior in which an individual is sexually aroused by atypical objects, situations or individuals. Since there is not much research on axillism, it is unclear how prevalent it is.
Hematolagniacs
Get off on acting like vampires vampires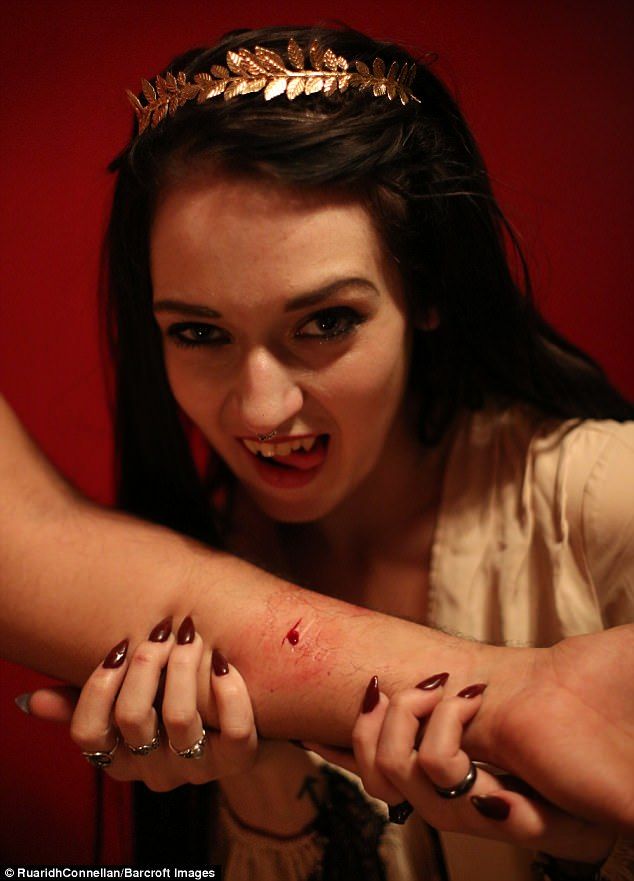 Hematolagniacs are people who are sexually aroused by drinking blood and they are often referred to as sexual vampires. The practice of hematolagnia is similar to the vampires that are popular in movies, TV series, and books such as the Twilight series. Hematolagnia may involve biting, rivulets of blood or other behaviors that incorporate blood into sexual gratification. People who engage in hematolagnia come from a variety of subcultures, including the BDSM community. Some people who engage in hematolagnia may do so for psychological or spiritual reasons, such as a desire to feel closer to a partner. However, this fetish is rare and its practice is not accepted by society at large.
Claustrophilia
The sexual attraction to tight spaces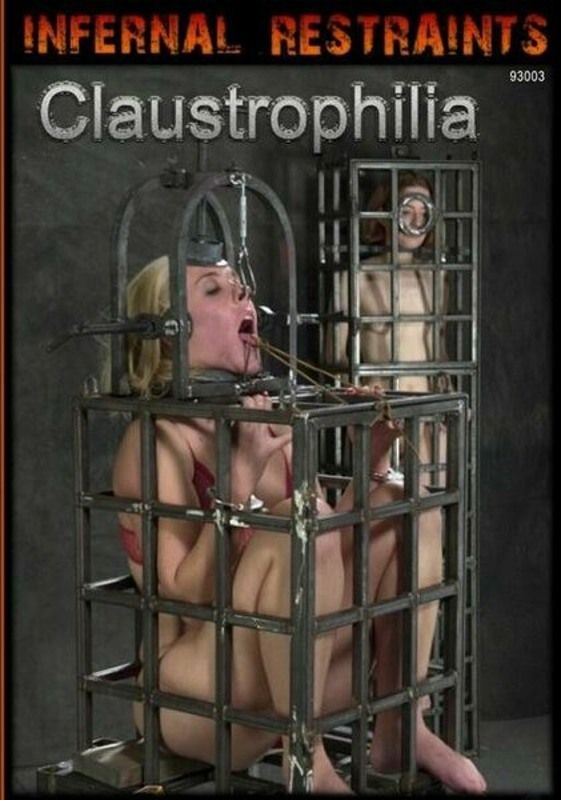 Claustrophilia is an unusual sexual fetish which involves a sexual attraction to small spaces or enclosed areas. People who identify with this fetish may seek out activities like sensory deprivation, bondage or confinement in tight spaces in order to satisfy their desires. Those who engage with this fetish may find comfort, security, and arousal in tight spaces.
To sum up
Although we may not understand them, fetishes are a part of the spectrum of human sexuality. While some may seem bizarre, we need to remember that it's essential to respect and embrace sexual diversity. As long as it's consensual and doesn't harm anyone, it's nobody's business but the parties involved. Discuss your kinks with a hot cam girl online now today. Engage in an adult phone chat or private C2C conversation. The babeshow babes are highly experienced in all kinds of kink so come and explore your deepest desires in a discreet and judgment-free zone.