Kate Zoha
Kate Zoha is a multi talented babe. Yeah she's a top TS pornstar but she is so much more! She is a content creator on Onlyfans, popular camgirl and a talented musician. She made her porn debut in 2020 and quickly became the blonde bombshell of the Trans porn industry. Kate Zoha has a huge fan following on instagram and Twitter, thanks to her epic sex scenes for Evil Angel, Gender X, Grooby and Trans Angels. Kate Zoha received has received baby awards and accolades for her contribution to the adult film industry, including nominations for "Best Trans Newcomer" at the 2022 AVN Awards and "Best Solo Model" at the 2022 Transgender Erotica Awards (TEAs).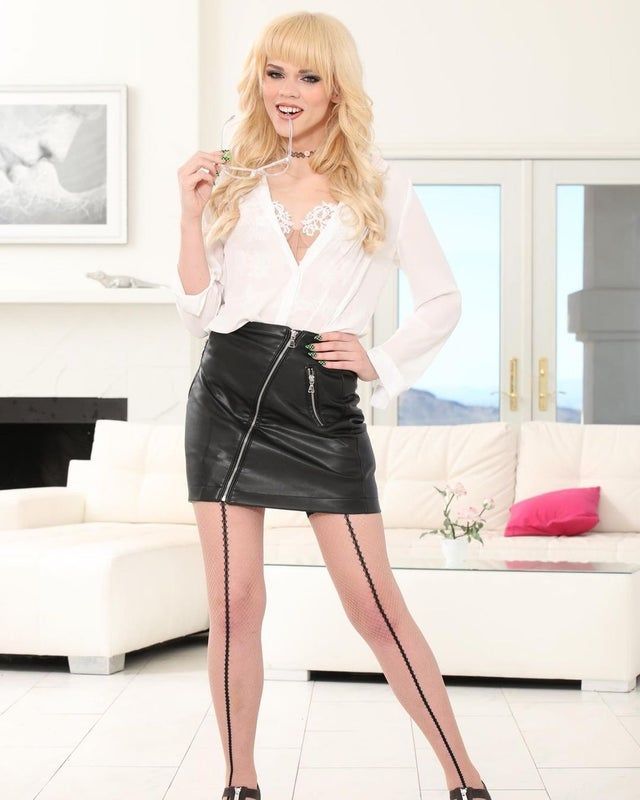 Originally from Colorado, Kate Zoha is a party girl at heart, so she packed up and moved to Las Vegas when she began her porn career. Kate Zoha expressed an interest in a porn career after speaking to a friend who was working in the industry. Kate Zoha's friends advised her to get in touch with well-known porn producer/director Radius Dark. Kate Zoha was scheduled to film her first-ever solo scene for Grooby Girls. Some of Kate Zoha's earliest porn movies include Kate Zoha Cums For You! and Kate Zoha Gets Her Ass Fucked!, a hot fuck scene with Chris Epic for Grooby Girls. One of her most popular fan-favourite movies is the Grooby movie Trans Starlets starring popular TS starlets Bella Vie, Eden Rose, Izzy Wilde and Nikki Mayhem. Another notable film that can be found on Pornhub is the Kate Zoha & Eden Rose girl/girl shoot, a sexy lezdom scene that was featured in Tgirls Porn.
Natassia Dreams
You'll appreciate Natassia Dreams if you like a smoking hot, statuesque performance. This TS goddess does it all - she is a fan-favorite pornstar, director, fetish performer, Onlyfans content creator and camgirl. Born and raised in San Diego, Natassia Dreams is of African, Latino, and Native American ancestry. She radiates raw sex appeal and elegance. She has amassed a sizable fan base since she first started working in the XXX adult entertainment industry in 2003. Natassia Dreams visited New York when she was a teen 18+, which is when she started the transition process. While living in the big apple, Natassia Dreams did a bit of glamour modelling but quickly realised that the porn industry was more suited to her natural sexuality. This stunning babe with dark brunette locks, fuck me eyes, and a stunning curvy and thick hourglass figure with big tits.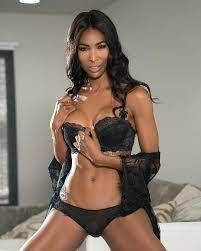 This trans queen stands at a leggy 5'9 and resembles a statuesque ballet dancer. In 2004, she made her porn debut and by 2008, she was named "Best North American/European Website Model." She even took home the "Transgender Performer of the Year" award at the 2019 Urban X Awards. This busty babe appears in a lot of Pornhub scenes and she loves to be fucked in the ass for a hot anal scene. As one of the Hottest black pornstars, Natassia Dreams loves directing her own XXX hardcore boy-girl and lesbian girl-girl scenes and she hopes to one day direct more porn movies with other popular trans Pornstars.
Jessica Fox
Jessica Fox is a seductive TS pornstar who has been entertaining fans all over the world with her hardcore fuck scenes and raw sexuality since 2008. This babe has appeared in movies for Grooby, Kink, Transfixed, and TransSensual, making her one of the most popular Pornstars. Jessica bagged herself the coveted "Best DVD Performer" award at the 2010 Tranny Awards, which propelled her into stardom. Jessica Fox had an interesting upbringing and was born and raised on a Native American reservation in Phoenix, Arizona. Jessica Fox declares on her official website that she is proud of her Native American heritage.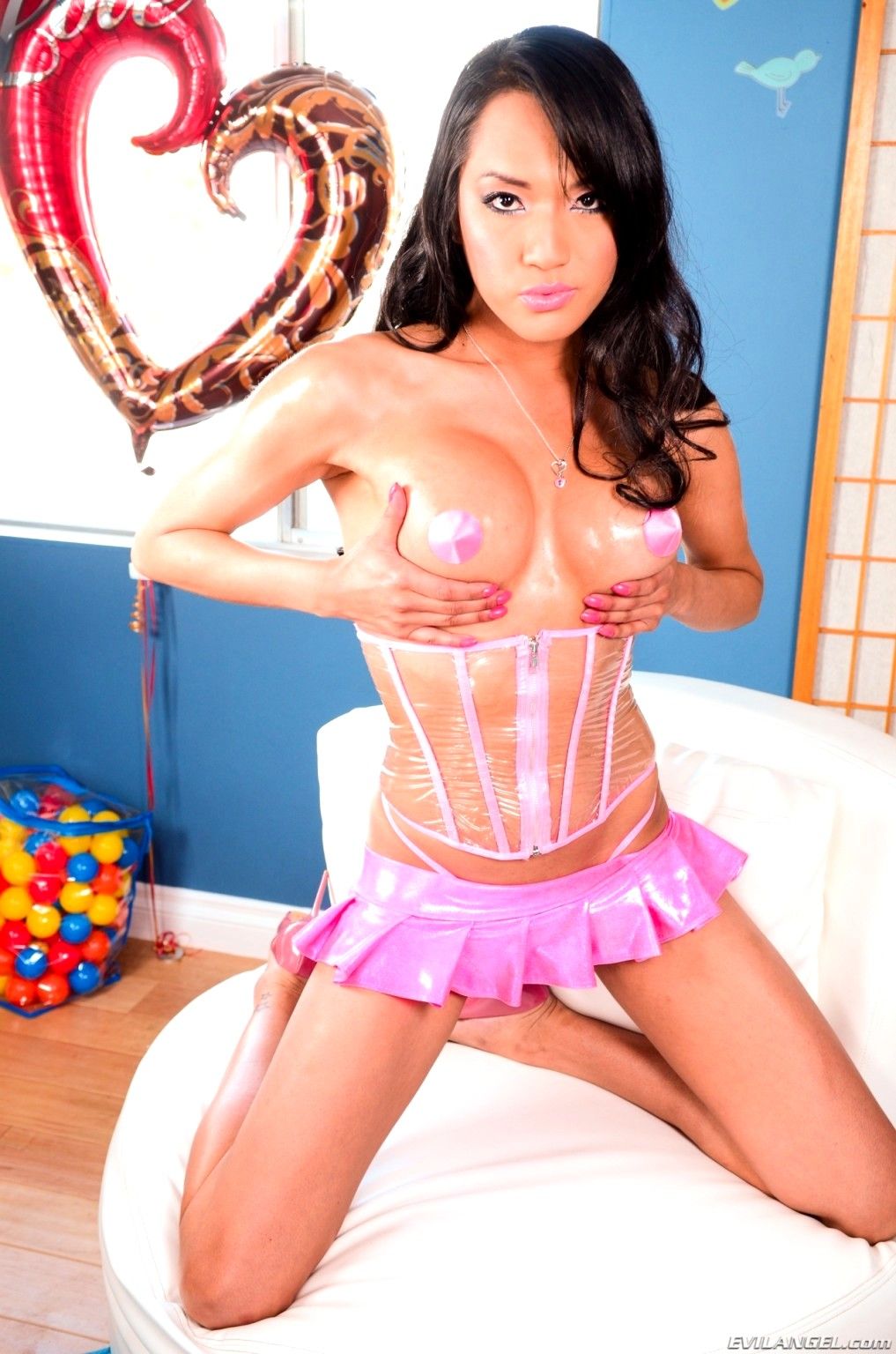 "I like to characterise my beauty as exotic. Being a Native American girl, a touch of savageness and class can go a long way. My skin is as tan as desert sand and just as soft".
Jessica Fox transitioned when she was 17 and started her career in porn when she was a teen 18+. Grooby Network quickly became interested in Jessica Fox due to her Playboy looks and stunning curvy figure. She shot her first scene for Grooby Girls in 2008 and the rest is history. Jessica Fox's first ever adult film was titled Scintillating Jessica Spreads Her Legs and was filmed by P.K. Vegas. After y solo scenes for several years, Jessica took it up a notch and started in hardcore sex scenes for the fan-favorite Grooby Network porn sites TGirls XXX, TGirl Pornstar, Bob's TGirls and Frank's TGirl World.
Tori Easton
TS pornstars don't come much sexier than Tori Easton. This 6'2 super tall pornstar beauty is an Onlyfans content creator, camgirl and model with long auburn hair and a stunning curvy hourglass figure. Tori Easton made her porn in 2020 so she is still a newbie when it comes to hardcore sex scenes. However she rapidly gained notoriety and became one of the top rated Transfixed pornstars of 2022. Tori Easton has filmed XXX movies for Evil Angel, Gender X, Grooby and TransSensual which resulted in her receiving nominations for "Best New Face" at the 2021 Transgender Erotica Awards (TEAs). Did you know that Tori Easton is a British porn star? As a hot Brit, Tori knows how the British like they're porn - amateur and filthy! While Tori does shoot polished high calibre porn, dvd also loves to shoot pure grime.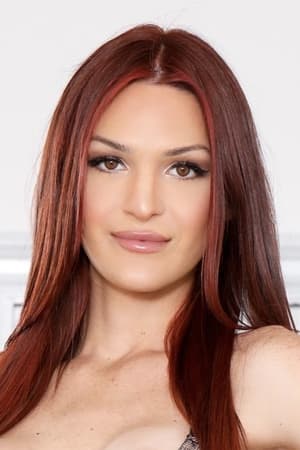 redhead Tori Easton became the first trans performer ever to join Nexxxt Level Talent's roster where she starred in hot solo scenes for Grooby. Another sexy solo scene is her movie Tori Easton Cums! which went on to become a fan-favorite. Tori Easton began starting in hardcore fuck films in 2021 and debuted Tori Easton Enjoys Hard Fucking!, an explicit sex scene with Chris Epic. Grooby Girls first revealed this sexy hardcore shot. Then in June 2022 for Bob's Tgirls, Tori Easton engaged in a scorching Tori Tops! sex scene with Alpha Wolfe. Most notably, in June 2022, Tori Easton filmed the unforgettable Tori Easton Rides Again! sex scene with Steve for Grooby Girls.
Jessy Dubai
Jessy Dubai is one of 2022's most well-liked Transfixed pornstars. She is a multi-talented pornstar with Mexican heritage who also works as a feature dancer, Onlyfans model and camgirl. Jessy Dubai has stunning curves and perfect big tits that look tremendous on her 5'8" tall, leggy frame. She looks like a true 90s supermodel. This bubble butt and big booty pornstar made her porn debut in 2013 and by the 2015 TEAs, she won the award for "Best Hardcore Performer." The 2015 Nightmoves Awards named Jessy Dubai "Best Transsexual Performer" "Best Hardcore Performer," and "Transgender Performer of the Year" for her filthy solo porn films made by Transfixed and TransSensual. That doesn't even touch AVN nominations so that should signify how much of a big deal she is.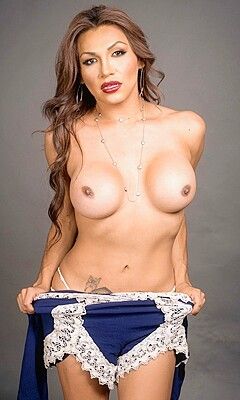 Jessy Dubai is a mix of Mexican and Colombian heritage and she is fluent in both English and Spanish. Speaking about her first thoughts on transitioning, Jessy told XCritic:
"As a kid, I was a very shy little boy. Always daydreaming to one day becoming a beautiful woman. Thinking of what I would wear if I was one and luckily, now I know".
Jessy Dubai loves to get her ass fucked in hardcore porn movies and she has received numerous nominations for "Favorite Trans Porn Star" at the 2020 AVN Awards and "Trans Performer of the Year" at the 2020 XBIZ Awards. Her favourite movies include the kinky roleplay flick with Jaxton Wheeler in TS Hookers which also stars Latina, American and Canadian Transfixed pornstars Casey Kisses, Chanel Santini and Nikki Vicious.
Venus Lux
Venus Lux is a statuesque 5'11 tall pornstar, director, Onlyfans content creator, camgirl, and mainstream model. She doesn't only produce porn, she is also a producer of mainstream television shows. Pretty impressive. Venus Lux has captivating big brown 'fuck me' eyes, brunette hair, and an incredible curvy figure with big tits and a big bubble butt. She was voted as the the hottest Asian TS pornstars in the industry she has a sizeable fanbase thanks to hardcore fuck scenes. Venus Lux shot her first-ever sex scene in 2012, which led her to go on to win "Best Transsexual Performer" at the 2014 Nightmoves Awards. Busty beauty Venus Lux went on to win "Transsexual Performer of the Year" at the 2015 XBIZ Awards along with "Trans Performer of the Year" at the 2015 and 2016 AVN Awards, among other accolades.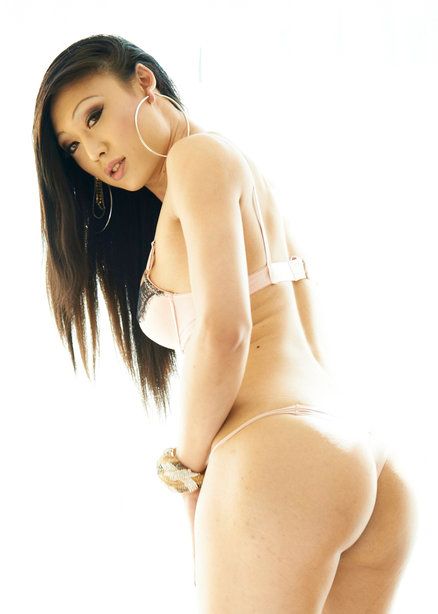 Venus Lux, is classified as a hotwife pornstar which has gained her a huge fanbase, both on social media and Onlyfans. She even scooped the "Lifetime Achievement" award at the 2021 TEAs due to her contribution to the porn industry. statuesque stunner Venus Lux chats a lot to her fans on webcam who have given her a list of their top picks that Venus hats starred in. Fab-favourite scenes include America's Next Top Trans: Season that also featured Transfixed pornstars Carmen Moore, Jessica Fox and Kelli Lox. Other faves include Venus At The Party girl/girl starring Chanel Santini, Kleio Valentien, Natalie Mars and Riley Reyes.
Shiri Allwood
The adult film industry won when they hired Shiri Allwood as a hot Trans Pornstar. This ravishing redhead has been getting fucked on screen since 2016 and it's clear from her clips on Pornhub that she absolutely loves it! Shiri Allwood is a a fan-favorite porn star and cam girl who garnered the coveted "Grooby Girl of the Year" award at the 2018 Transgender Erotica Awards thanks to her sexy X-Rated scenes in movies by Grooby, Transfixed, TransSensual, and Devil's Film productions. She hails from Maine originally but now resides in Las Vegas, Nevada where most of her porn scenes are shot. Shiri Allwood first got her taste of the adult industry when she worked as a cam model for Chaturbate. Her camming profile read: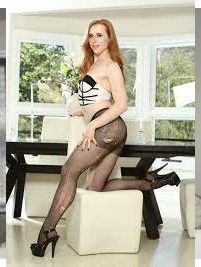 "I'm a farm-raised ginger tgirl, college graduate, and gamer. I love being in front of a camera, especially naked and horny. I began my transition in 2014 after having considered myself a crossdresser for a few years. In 2016 after graduating I starred in my first adult film and can't get enough of the fun. On the side I love interacting with my fans, streaming video games, and playing my violin".
Shiri Allwood made her porn debut in 2016 after gaining Chaturbate fans suggested that Shiri Allwood gave porn a go. Some her earliest and most popular porn productions include Angelic Shiri & Devilish Natalie Get Fucked Together, which was a hot threesome scene with Natalie Mars and Christian XXX, then came A Biology Lesson with Beth Bell which was nominated for "Best DVD" at the 2018 Transgender Erotica Awards. During her scenes, Shiri loves to suck cock and take a huge cock up her ass during an anal scene.
Natalie Mars
Natalie Mars is ranked as one of the most popular Transfixed pornstars of 2022. She is a pornstar with many talents, she loves to act and you'll often find her giving an Oscar-worthy performance during one of her porn scenes. Natalie does it all - she is a director, Onlyfans model fetish performer, content creator, camgirl and mainstream model. She is as stunning as a 90s supermodel with long brown locks and a petite 5'6" frame. Natalie Mars began to take the porn industry by storm in 2015 and by 2020, she had won AVN Awards for "Trans Performer of the Year," "Favorite Trans Porn Star," and "Favorite Trans Cam Star." She also won "Most Popular Trans Performer" at the 2019 Pornhub Awards. Babeshow forum users have been desperate to get Natalie Mars on the live Babeshows but it doesn't look like she has any plans to join Babestation just yet.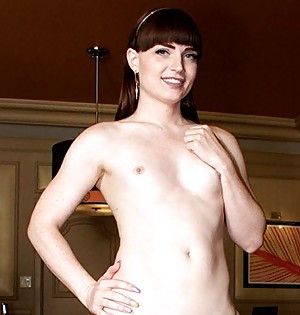 Some of Natalie's fan-favourite scenes include Stay Gold, the lesbian all-girl threesome scene with porn icons Adriana Chechik and Khloe Kay. That movie won "Best Transgender Group Sex Scene" at the 2021 AVN Awards. It was a super hot soon with plenty of rimming, pussy eating, tongue-fucking and lesbian strap-on action. We came across a list of Natalie's best scenes which include The Heist a sexy roleplay flick with blonde beauty Haley Reed. It won "Best DVD" at the 2020 TEAs. Other memorable flicks include girl/girl porn scenes with Transfixed pornstars Cadence Lux, Haley Reed, Kenna James and Kristen Scott.
Next up we have two smoking hot TS babes currently appearing on Babestation Cams.
TS Gorgeous Queen
If you would like to have an explicit video chat or phonesex experience with a TS Queen then we have the perfect candidate. Gorgeous Queen is a 26-year-old beauty from the Philippines who is eager to serve you and fulfil all of your porn fantasies. Do you want to see her naked? Would you like her to act out your deepthroat fantasies and show you on a dildo how she can take your cock. If you would like to tip her or send her a kinky gift, she would be delighted to accept it because she loves to be treated like a princess.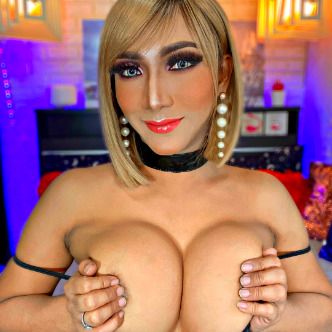 This stunning queen is into kink and fetish play, and she particularly adores domination, humiliation, bondage, sissy slut training, JOI, foot worship, chastity training, BDSM, Cum Eating and cuckolding She enjoys flaunting her petite, curvy figure on cam and Pervcam. She is happy to strip topless and nude and tease you with her smooth ass. Tell TS Gorgeous Queen what you're looking for and if you have a request for an outfit or roleplay scenario in mind make you tell her what turns you on because her aim is to give you the full porn star experience.
Take a look at the Babestation VIP gallery to see what other TS pornstars are trending and who we have in the schedule. More clips and videos can be found on the Babestation Tube site. If you like a hot Asian TS babe you'll adore this goddess. She has not yet appeared on other cam platforms such as Chaturbate and S66Cams and she does not have an Onlyfans so the only place to find this petite trans starlet is on Babestation.
8inch Trans Goddess
The TS Trans goddess Queen Nhicolle is here to fulfil all of your cravings and desires related to porn. The best place to find her is on camera because she doesn't frequently appear on babeshows. She has an innate understanding of how to make you feel attracted to her and loves everything XXX. This blonde Asian lady, who is from the Philippines, will fulfil all of your fantasies. Regardless of your desires or prior interactions with trans women, Queen Nhicolle is the ideal babe to steal your virginity. You won't be able to resist her hourglass curves, large tits, and gentle, seductive voice. Additionally, you'll want to fuck her juicy ass!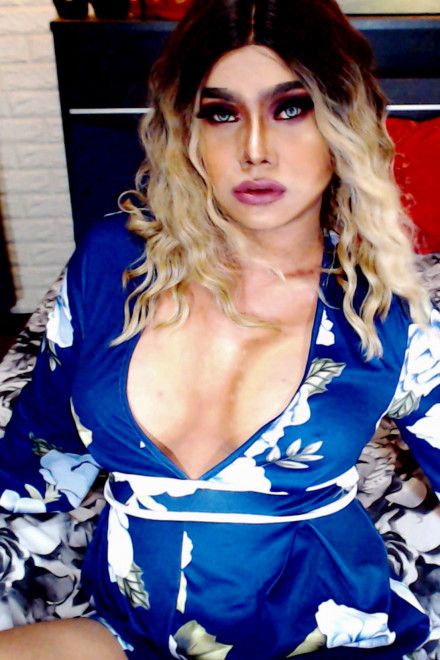 She is extremely erotic and she loves to strip nude and show off her naked body on webcam and Pervcam. Allow Nhicolle to tempt you with perverted bizarre pleasures because she loves to see you squirm as you become aroused by things you never thought possible. Even the sight of her will make you lose control, do you have the courage to give her a try?! She can do anything you want, from toy play, dildo blowjob, anal teasing and BDSM. Ask her to dress up for you. She loves sexy lingerie.
Her biggest turn ons are people who love to be stimulated into a deep fantasy and people who like to be dominated. She is dominant by nature but she classifies herself as a switch so she is happy to be your sub if that's what gets your cock hard. As a domme she can be a very demanding Goddess. She only wants the best subs, the ones who are capable of satisfying all of her wishes. Talk to goddess Nhicolle about anything from feet worship, bondage, spanking, cuckolding and edging.