5 - Siobhan Hughes
Siobhan made her debut in november 2009 on TVX daytime show Party Talk. The TVX shows were definitely on the second league compared to the big boys at bang babes and Babestation but Siobhan caught the eye of the discerning live babeshow fan. Then in April 2011 Siobhan joined Red Light Central. Siobhan started to test out the night shows by doing tease hours on RLC. One little known fact about Siobhan is that shes the only babe in babeshow history who was allowed to appear on two babe channels at the same time, Siobhan was able to appear on babestation and Red Light.
Super Sexy Siobahn sure does Look Super HOT Today in Black with her Boobs Desperate to Pop Out they Look Delightful as do her FAB Legs and i'm Loving the Boots, Always Enjoy Watching Siobahn she is a Proper Woman with Nice Curves.
Heres a video interview with Siobhan from 2011 done by Adelle from Cellcast.
Siobhan continued to work off and on throughout the teens becoming popular on Bsdaytime, Siobhan continues to webcam and is on Onlyfans.
Former Babestation Daytime star and self proclaimed phone sex addict Siobhan Hughes is a naughty cheeky babe who loves to talk dirty on the phone and on webcam.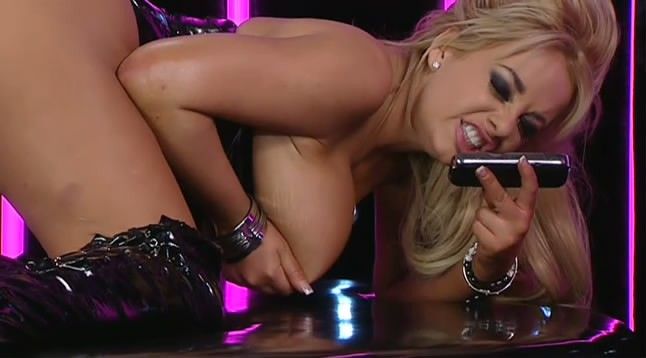 4 - Charley Green
The stunning Charley Green has been modelling for the past 12 years but she doesn't just stick to the U.K. based magazines. This babe is an internationally published glamour model and has travelled the world, shooting in Paris, Las Vegas, Venice and the Caribbean. Charley has even shot for Germany's edition of Playboy!
Charley Green (born 1990 in Molesey, England) is a British glamour and adult model coming from Surrey, not far from London. She began modeling in 2008, at age 18. She has been published in Nuts and Zoo magazine, the Daily Sport a number of times, and published internationally on websites and other mags.
From her modeling career Charley decided to try out for the babe shows firstly making her debut on Elite TV's breakfast club. Then Charley started out on BSDay time and Bikini Babes in 2010. January 2013 found Charley working on Chat Girl TV day time shows. The only babeshow to be filmed in the north of England in the city of Sheffield. In January 2015 daytime babeshow specialist Charley Green made her first night show appearance on Red Light central. Rammy Rascal commented
"Brilliant full nightshow debut from Charley. She looked stunning in her nurses outfit and was very filthy all night with lots of her jiggling and fondling her magnificent big natural boobs (which she kept unleashed pretty much all night) along with some lovely nipple licking. Also moved around well with some lovely bending over with her nice arse at the camera Charley is 34H I believe & her magnificent big natural assets are 100% real"
Charley continues to make Babeshow appearances as well on cams and only fans. Charley was last seen on S66cams daytime show.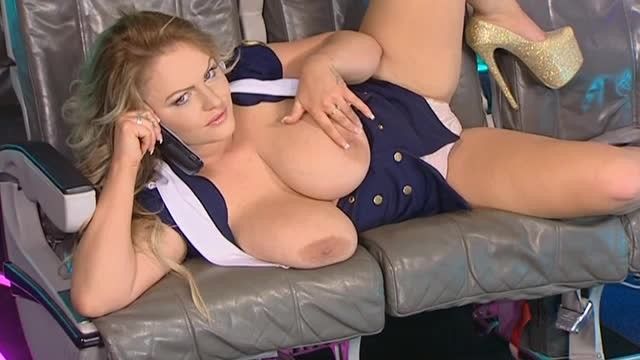 3 - Delia Rose
Delia Rose made her babeshow debut on the 14th September 2013 on red Light central (RLC) daytime show red light lounge. Delia quickly became a regular on the shows
"If there's one babe who keeps on impressing with every show, its delectable Delia, and she's really on delicious form today."
"Elegant, exquisite, and simply bang on the button sexy, that tight black skirt and gorgeous red heels make her sexy bum and lovely lush pins a mouth watering delight, that hot top accentuates her delightful boobs, and her hair really does give her an extra edge in the sexiness stakes."
"What a vision of stunning beauty, capped superbly thefred, Cheers"
Then on the 7th of July 2014 Delia announced on twitter that she was leaving RLC for the arch enemy Studio66 TV now S66cams. It was only 7 days later on the 15th of July that Deliah made her 66 debut. Whilst being popular with 66 fans it wasn't to be for Delia and her show was only a few months later on the 20th November 2014. But Delia fans didn't have to wait long as she quickly made her debut on Babestation the following month and Delia surprised her fans by doing night shows for the first time.
Underestimated for so long and to this very day IMO. BS have themselves a diamond in Delia but I don't even think BS are quite aware of it yet Wink. They will get it........... eventually and when they do........BOOOOM. The prayers for Delia on BS1 lots and lots will finally be answered.
Certainly Babestation owes Red Light Central a beer for discovering the beauty and star that is Delia Rose.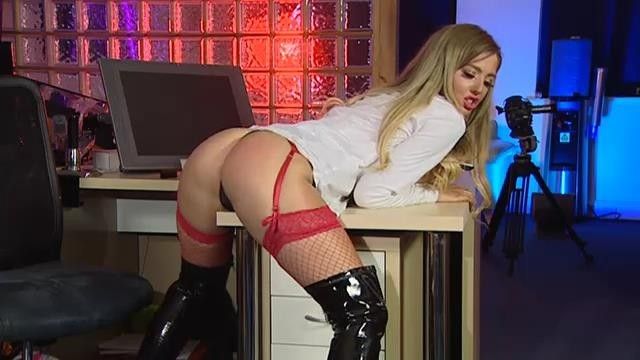 2 - Priya Young
Preeti and Priya Young are synonymous with Babestation ever since making their debut on the babeshows on Babestation in 2010 (?) they have been among the top of babeshow queens. But in 2013 the twins decided they wanted to spread their wings and in January 2013 decided to perform at Red Light. there was some concern that they wouldn't be able to find there way as they are both confirmed cockneys
(21-11-2012 15:04 )mr mystery Wrote:
I had to laugh at Priya when someone sent a text message saying they were from Norwich, she pronounced it NOR-WICH and said she didn't know were it was and then asked if it was in England , "she said everybody thinks i'm thick but i'm not, i'm just not very good at geography" lol .
She also said she didn't really know anywhere else in England other than London , maybe Phil should go and pick them up in the Playboy lorry to make sure they get there lol Anyway i'm quite looking forward to seeing them tonight on RLC Smile .
As they pointed on the their channel 4 program "My Mom's Hotter Than Yours"
Lol . Snooks commented ont he babeshow forum that Priya:
Naked Priya = Perfection. Total utter perfection. This lady just drives me insane with lust and desire when she gets naked. She is just so awesome it defies logic. Her whole body just keeps me drooling and drooling and drooling. The filthy thoughts that go through my head at the sight of Naked Priya. She just drives me wild. Sublime.
Priya announced in May that she would be visiting the USA for a few months and Preeti announced she would be returning to babestation being unable to face life at RLC without her twin sister.
In October 2013 Priya returned from the USA and decided to return to Red Light enjoying the freedom that the Red Light sets afforded. Priya kept the fans happy on RLC until 2015 when Priya decided to leave. In a turn-up for the books Priya decided to give Xpanded a trial much Rex Masters approval
RE: Priya Young Oh Ms Priya!!!!
My Sexy Queen Ms Priya Young Is Looking Absolutley Stunning Tonight In Those Sexy Black Lace Knickers On Bent Over On The Bed Bouncing That One & Only Amazing Beautiful Sexy Juicy Perfect Ass.... Damn She Looks Mighty Fine...
Time To Give Ms Priya Another Call Tonight And Have Some Sexual Fun With That Sexy Ass!!!!
Priya stayed at Xpanded until mid 2016 when the twins were finally reunited at Babestation
Imagine the thought of these 2 fine, sexy twins on your bed in your bedroom, laying there just like the 2nd pic above - just the thought makes the mind boggle. Just the thought of those 2 come-to-bed eyes on you, both sexy twins giggling to themselves, sexually biting their bottom lips, both doing the beckoning finger at you, mouthing to you "Come here" & as you get real close to them, both whispering sexually saying along the lines like e.g. "Come over here, you big, bad/sexy boy" or "Hey! There you are, what took you so long, so do you like the outfits we got on, huh?!" - seeing all that would drive any bloke insanely crazy!!
I swear Preei and Priya ARE SOME FUCKING HOT twins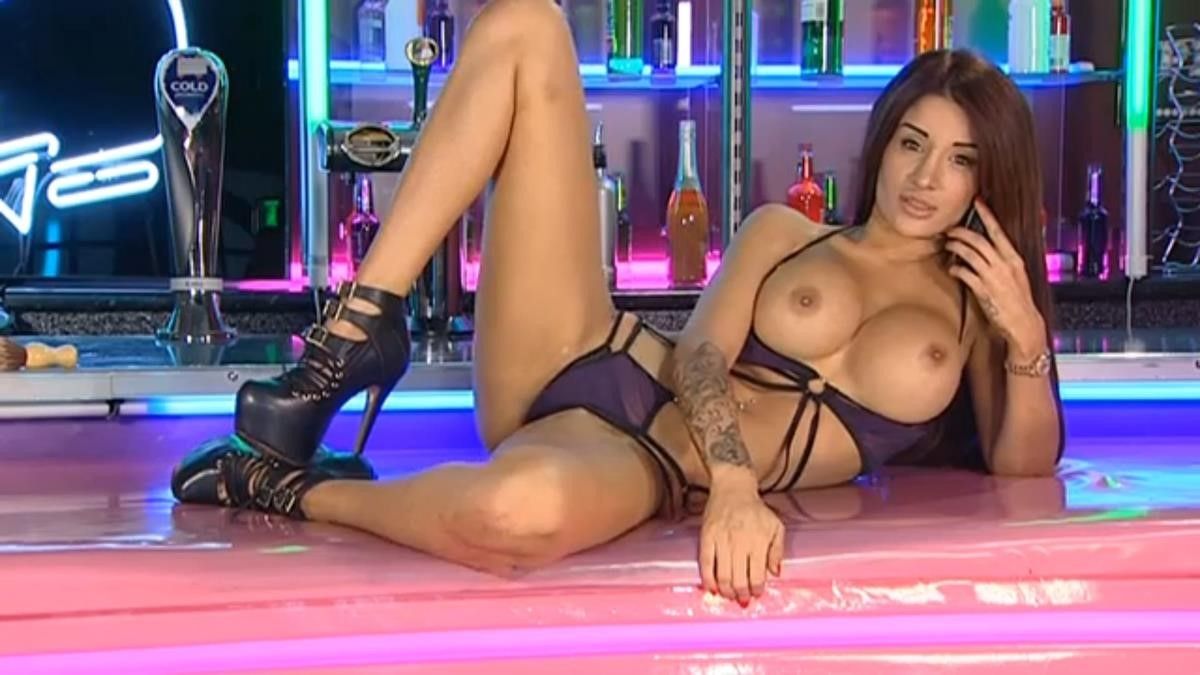 1 - Dannii Harwood
Dannii Harwood started her babeshow career at Bang Babes and she finished her career at Babestation and she absolutely smashed it at both of those channels. But arguably the best days of Dannii's babeshow career was at Red Light Central. She was like Ronaldo at Real Madrid. Dannii was voted the first Queen of Red Light Central in 2011 which shows the immediate impact that she had. Some babes like Lori and Ashley from babestation are famous for their naked shows and other babes are lauded for their clothed shows be it in an office set or in a Policeman's outfit but danni is one of a handful who has been able to do both. In 2013 Red Light launched Playboy Tv on freeview too compete with Freeview Babestation. Playboy decorated a lorry to tour the country to let people know of their new channel. Danni was painted on the truck not once but twice. The truck even parked up outside of the Babestation studios.
While Dannii was at Playboy Red Light. She struck up a friend ship on twitter with Paul Gascoigne
In 2015 when Red Light lost its EPG slots to Xpanded , there was a tussle between Studio66 and Babestation to sign the queen of red light nights Dannii Harwood. Finally Babestation proved victorious and signed the blond bombshell. Dannii worked successfully for a number of years on Babestation before her only fans career meant that she could retire from the Babeshows and concentrate on only fans.