By definition a voyeur is (according to the Merriam Webster dictionary) a person who gets sexual pleasure from secretly watching other people have sex. But actually, there is a bit more to it than that.
In fact, the voyeur doesn't necessarily have to watch two people having sex. The voyeur could be watching one girl undressing without her knowing. But to complicate things even further, what if the girl who was undressing actually knew that the voyeur was watching? And what if she liked him doing so much, that she started playing up to it, to excite him even more? Would the guy actually still be a voyeur?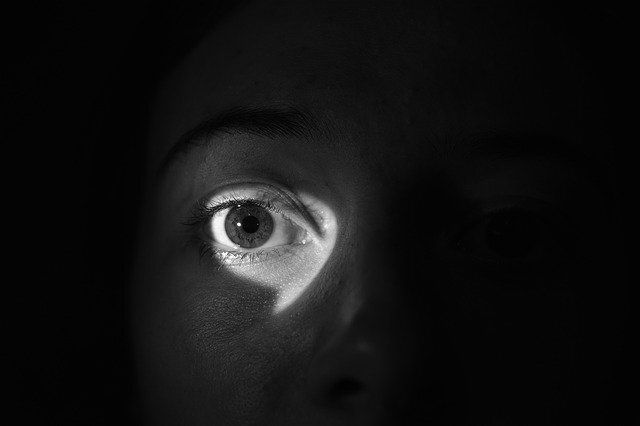 WHATS THE JOY WITH VOYEURISM?
Luckily, Merriam Webster doesn't leave us in the cold. A little further down their page, the dictionary tells us that the full definition of a voyeur is "someone who obtains sexual gratification from observing unsuspecting individuals who are partly undressed, naked, or engaged in sexual acts. Broadly : someone who habitually seeks sexual stimulation by visual means. So, all of us watching the babe channels and checking into cams, are we all voyeurs then? Well, apparently yes. And we love it. So, what's the appeal?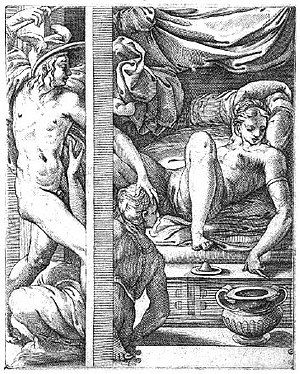 A PEAK BEHIND THE SCENES
The term voyeur actually comes from the French word Voyeur, which means "one who sees." It apparently didn't enter the English language until the 1900s. Now then. Imagine there you are, whisked back in time in the early 1900s. There is no telly, no internet and no babes. Now imagine your shapely next-door neighbour starts getting her kit off just at the time you are coming home from the coal mines. You can see her through her window. She is silhouetted against the candlelight, (or was it gas light?) and you can see every inch (no centimetres invented yet then either) of her ample curves. Well, its not like you wouldn't hang about in the street for a bit, right? And as you are not supposed to be looking and your neighbour is dead fit, you might even get sexually excited.
Voyeurism is a real fetish and its inbuilt in many of us, notably in guys. If you think of it, its only natural that if you see someone fanciable, or two people having sex together and you start getting turned on, you would want to carry on watching?
Of course, if you got caught back in the 1900s, you would have been called a "Peeping Tom". And that term has existed since much earlier in the British annals of history (yes that is annals with 2 letter Ns).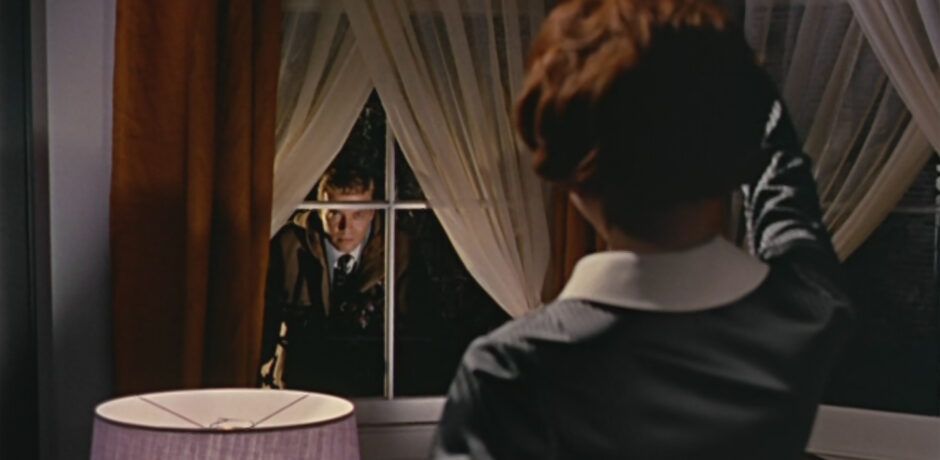 VOYEUR YES OR NO QUESTIONS
But let us return to the 21st Century, the live babe shows, cams and more. The question is, is everyone a voyeur? And the answer to that actually not a definitive yes. Let's start off with the question of watching a porn film in the privacy of your own home. There you are watching two other people having sex. So, does that make you a voyeur? We say no. Because the porn stars made the film explicitly for you to watch it. And, when you watch porn in the Babestation VIP area, stream BSX or download or buy your porn film, you know you are going to watch it in advance. So, there are no elements of surprise there and very little risk.
But what about dogging? People that deliberately go and have sex in public places knowing that they being watched. Are the people that watch them voyeurs? Answer: yes. As long as they don't participate in the sexual action themselves. And particularly if they remain hidden and just watching others having sex in public. To really enjoy voyeurism, this element of secrecy, of naughtiness and of risk is important.
And so now, what about the babeshows? The babes also give live action, so when you watch the babes live, are you a voyeur? Well the answer to that one depends on whether you interact live with the babe. If you do, you are participating in the sexual action. It's two-way. So, in that case, no you are not a voyeur. But there is one thing with the perfect tool for voyeurism and that is Pervcam.
PERVCAM: PERFECT FOR VOYEURS
Pervcam is a special feature on Babestation, which allows the viewer to effectively act as a voyeur. And it really works in terms of opening up the sexual senses and using our innate thrills of being voyeuristic. You can move the camera around yourself, go upskirt and enjoy spying on your favourite babe. This "peephole" technology, which actually fills your entire screen, gives you all the thrills and sensations of being a voyeur. It is a real turn-on and you may even experience sensations that you have never had before. That is purely because you will be using your innate voyeuristic senses to the full.
And the best thing is that the babes on Pervcam play up to your voyeuristic needs. Like the couples having live sex in public and doing dogging shout outs, they love to be watched. They love being exhibitionist and they play it for real. So, wanna be a voyeur? Then check out Pervcam for something new. You might discover something new you never knew you had in you. And that something could be totally explosive!