Bluebird Tv goes down in babe channel history as having the biggest build up ever, previous to its launch, of any of the British babe channels.
By late 2009, the babe channels had really taken Britain by storm. Bluebird films had been making successful quality porn films for some years. Headed by Paul Chaplin, porn star and amazing entrepreneur himself, Bluebird's entry into the world of the babe channels was visionary and a top-class act. But as often happens on the babe channels, things didn't work out quite as they expected….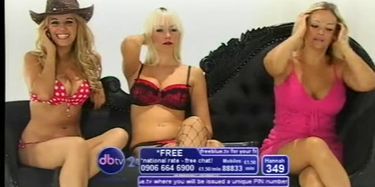 Paul Chaplin at Bluebird
Paul Baxendale Walker was a qualified British solicitor and barrister, with his own Mayfair law practice in the 1990s. Due to an unfortunate incident, Paul was struck off the solicitor's register. But he was an already an avant-guard character, acting in porn films himself for Bluebird films, which he owned from the mid noughties onwards, and where he was better known under the stage name of Paul Chaplin.
As a guy who loved making porn movies and being well-endowed enough to show his prowess on screen, Paul was in a very decent position. He could pick the attractive porn stars he wanted in films, which were made by his team at Bluebird, and often get to shag them too!
Famous Porn Stars at Bluebird
Among the big-name porn stars at BlueBird who starred in multiple films were Stacy Saran, Cindy Behr, Michelle Thorne, Gemma Massey, Caprice Parker, Linsey Dawn McKenzie, Anna Lovato and many more.
Paul had also been a very decent chat show host, hosting the TV discussion show Red Zone in 2009 on EMTV (Sky channel 200), where he interviewed big-name stars such as Boy George, and Vicki Michelle. So, with this combination of porn experience and TV presenting, it was probably a natural step for him to consider having his own live babeshow. Bluebird already had great studios, sets and equipment, Paul Chaplin also knew an awful lot of porn stars and babeshow babes (quite a lot of them rather intimately), plus he wasn't short of a bob or two. But Mr Chaplin wanted to do things properly. Bluebird- The biggest ripples in the history of the babechannels
In late 2009, rumour began that Bluebird were going to take the babe channels by storm. Not just one or two babe channels were planned, but 4 or 5 entire babe channels. In their deluxe studios, the most amazing works were effectuated, to prepare for the highest profile babeshows that could ever be imagined. Ultra glamourous dressing rooms, luxurious chaise lounges and sofas for the babes to rest on, a great variety of superior, custom built, quality sets, a cram-packed dressing room of lingerie and fetish outfits in every size, and everything else you could possibly dream of to make the highest profile, top earning, babes comfortable. The ambiance was like a 5-star hotel, with free food, drinks, even convertible cars being given to encourage big name babes to leave other babeshows to join Bluebird. A host of smartly dressed, high profile interviewers, managers, makeup artists, coaches and organisers joined the ranks. Paul Chaplin has thought of everything, and much more.
On existing big-name babe channels, everyone got excited. Babeshow babes gossiped that Bluebird were offering 3 times the normal rate of pay, plus a free car and extra perks. Babe channel managers quaked in their boots at the money that was being thrown at the Bluebird project.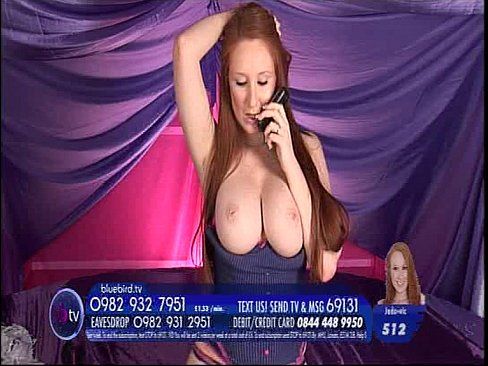 Spring 2010, the babechannel exodus
With promises of fame and fortune, the babes who were in the business for money and kudos left their existing babe channels in droves. Meetings were held at Bluebird, hosted by Paul Chaplin and his well-organised managers. Every girl was met personally, and the ambiance at the Bluebird studios was stunning. And if ever you have dreamed about being in a hall with about as many big name babeshow babes that you could ever think to name, this was the occasion.
Here are some of the babes who went to Bluebird TV: Aimee Luis, Alyson McKenzie, Amanda Rendell, Amber Leigh, Bailey, Busty Cookie, Caprice Jane, Cara Steel, Charley Atwell, Charlie Dee, Chelsea French, Charmaine Sinclair, Chloe Page, Cindy Behr, Dionne Mendez, Dolly Delight, Elicia Solis, Ella Mai, Emma Butt, Eva May, Faith Johnston, French Chloe, Gemma Massey, Georgie Lea, Hannah Mac, Harley Kent, Harmony Hex, Harley Estes, Jade Turvey, Jamie Brooks, Jem Stone, Jess West, Jessica Jay, Jo Guest, Kaia Kane, Karen Kay, Karlie Simone, Kelly Carter, Kerry Louise, Laura Gibbs, Lexi Ward, Lori Buckby, Louise Thornton, LouLou, Lucy-Ann Brooks, Megan Coxxx, Michelle Chase, Morgan Preece, Natalia Philips, Nikita Devine, Paige Ashley, Ree Petra, Reede Fox, Rosie Lee, Sammie Pennington, Stephanie Knight, Sydney James, Tammy Oldham, Tommie Jo, Vanessa Walker. But that's not all! Here we have mentioned some of the most well-known babeshow babes of all time, who went over to Bluebird, but there were 10s, possibly 100s more!
So you can see how serious Paul Chaplin was in his intention to have the biggest babe channels of all time, with the most well-known, top name babes and porn stars of all time too! Many of home would also appear on Red Light Central, Studio 66, Xpanded and Sexstation.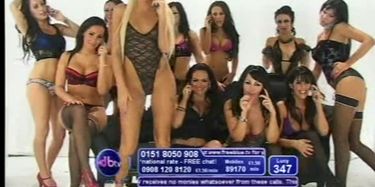 Quaking Babestation Babes
We want to take a quick look at what happened at Babestation at this time, because of course, Babestation was the most established of the babe channels. Established in late 2002, many of the Babestation babes were iconic. Many had also been there since the very early years on Babestation. But the ripples that Bluebird's forth-coming babe channels were causing did not leave Babestation untouched. Babes, producers, behind the scenes crew, you name it, they were touted by Bluebird, or applied to go there for this exciting project, that was seemingly full of promise and ample reward. Yet, few of the Babestation babes actually made the jump over to Bluebird. Others thought they would wait and see what happened after the initial launch of the Bluebird babe channels, before they made a decision. This was despite the fact that the rates of pay and the added benefits such as free holidays and cars were enormous bonuses. Many of the Babestation babes felt that Babestation was "home". The thought of going elsewhere and potentially losing everything was terrifying. The other factor was that Bluebird was first and foremost, known as a porn film producer. Many of the original Babestation babes did not do hardcore porn and were worried that they would be lured into a world of vice at Bluebird!
Bluebird; not as Planned
Bluebird TV was launched on 9th July 2010 amid a long-awaited rush of expectancy. The top babes were there. Their plush sets, often embellished with their iconic candelabra, were there. The Bluebird team was there, catering for every Bluebird babe's need.
The Bluebird tv website (which must have cost a small fortune too) was also launched. (On the babeshow forums, Bluebird told us: Post: #4 RE: Bluebird TV Website Just to clarify:
The BBTV website is free, with live streaming of Channels, except for the Hardblue section of the site, which is subscription based.
BabechannelBabes.com - our site devoted to sexy pix & short vids of our TV Babes is a monthly subscription site.
Glambirds.com is a Pay Per View site: buy Tickets, which allow you to view and download scenes (together with their related galleries). That way, you only pay for the girls & content you really want to watch. Hardblue is £5 per night, or a discounted monthly subscription. Hardblue is Live sex shows: g/g and b/g, hosted by your favorite TV Babes. You can see the 18 rated show on your TV (encrypted) and the R18 stream on our BBTV website.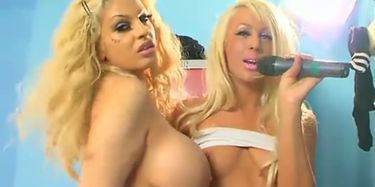 You're gonna have to see it to believe it!
And so, perhaps some of the thoughts of the Babestation babes had not been wrong. Despite the fact that Bluebird had a free to air daytime show and a night time show, plus encrypted channels, it did manage to make the cross over between TV and using porn stars to bring harder material along to the brand as well. And no doubt, sales of Bluebird films increased with the promotions they were able to do. Yet, within a short time, it was clear that Bluebird was not going to make the tidal waves that it's former ripples across the babechannels had promised. Many of the babes lasted or 10 shows or so, before flying the nest to stations like S66, or returning to the warm fold of Babestation.
OFCOM Issues
In 2012, OFCOM got involved with on-screen references made to the Bluebird.tv website, which was promoted across the Bluebird TV channels, via on screen graphics. The website itself unfortunately had free access, including a video player on the home page.
OFCOM reported that "the services Northern Birds (Sky channel 935), Essex Babes (Sky channel 936), Sportxxx Girls (Sky channel 940) and Livexxx Babes (Sky channel 942) all transmit interactive daytime chat and 'adult chat' advertising content. These services are freely available without mandatory restricted access and are situated in the 'adult' section of the electronic programme guide of the Sky digital satellite platform ("Sky EPG"). Viewers are invited to contact on-screen presenters via premium-rate telephony services ("PRS"). The female presenters dress and behave in a sexually provocative way while encouraging viewers to contact the PRS numbers."
On the website, which was promoted on the babeshows, "The player showed a 50-second video clip, the first 30 seconds of which featured edited glamour shots of scantily clad or naked women, kissing, touching and posing in an erotic way. The final 20 seconds of the clip, however, featured explicit sexual material involving shots of oral sex, vaginal penetration, and the use of sex toys for sexual stimulation or penetration, some of which were in close-up."
The home page also contained links to Bluebird's hot movies, which promoted pornographic films that could be viewed in full by purchasing a premium Bluebird membership or by purchasing the associated DVD product. The teaser videos one could see to encourage purchase included "vaginal penetration, oral sex, and masturbation, some of which was again in close-up."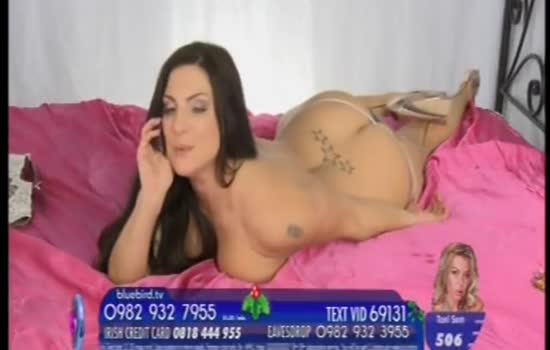 Ofcom therefore considered this to be a serious breach of the BCAP code. They imposed a fine of £25,000.
Bluebird leaves the babechannel nest
Bluebird did manage to continue until Thursday 17th October, 2013, but it was relatively small fry compared to the bigger branded channels. The show often featured one girl on screen at a time, and there was frequently not much movement. But that never stopped Paul Chaplin, bless his heart. He sold the Bluebird empire in 2012, making an estimated US$20 million.
Bluebird TV remains a testimony to what could have been a mighty engine, in the history of the babe channels. Before the channel was launched, it was almost a fairy tale come true for many babes. Quite what happened along the way, we don't know. But Bluebird takes its place in the hall of fame of the history of the babe channels. Forever Blue.