This is the second installment of @Babetv's two-part Babeshow Birthday Suits blog. If you missed the first one, go back and check it out.
This second half was first posted on @babetv's Tumblr account in October 2014.
During the storm of FTA advertising before encryption took over, Babestation had gone through cycles of different marketing practices on their encrypted Freeview channel. Some ideas seemed more focused on promoting the phonesex side of things to get people to make a lot of calls right now, while others were more focused on selling encryption codes. Lesbian girl/girl tease shows and nudity were also used to attract viewers' and pique their interest in the encrypted content, which was ultimately designed to motivate callers to call in.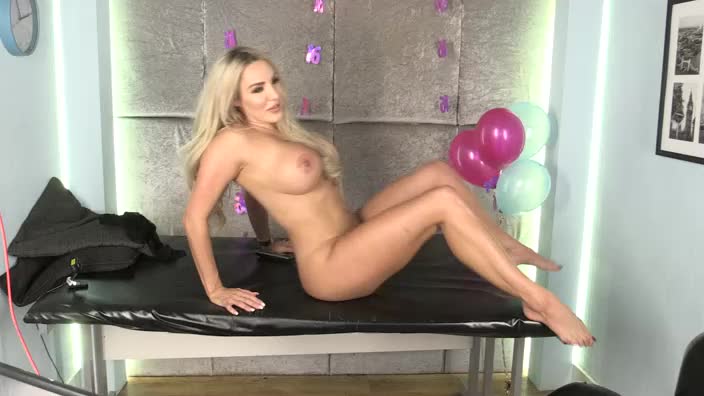 In the first half of 2012, when BS Xtreme aired on Channel 96, multi-girl naked sequences were popular in the half-hour 'appetiser.' Some girls used a glass chair, while others involved two or more naked women writhing around on a bed together. Shanti from Masti Chat liked to appeared naked on a glass chair, where she pop up during the ' appetiser' half hour to promote her BSXtreme appearance with the help of Tiffany Chambers. Tiffany and Lori also performed a nude glass chair tease.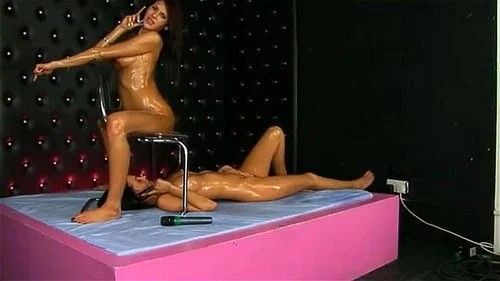 Priya Young did a number of naked shows on Babestation Blue throughout the summer of 2012. At the time, 'Blue was marketed as a "no interruptions" babe channel, with the babes being able to focus on answering calls without being distracted by heavy graphics.' Babestation 2 had more of a relaxed vibe than Babestation 1. Before switching to Babestation in late 2012, Brookie Little was fairly unknown to the Freeview audience. But she didn't seem at all fazed by her new found Freeview fame. Brookie was a regular on the major Babestation live babeshows throughout 2013, and she wasn't timid during the naked shows.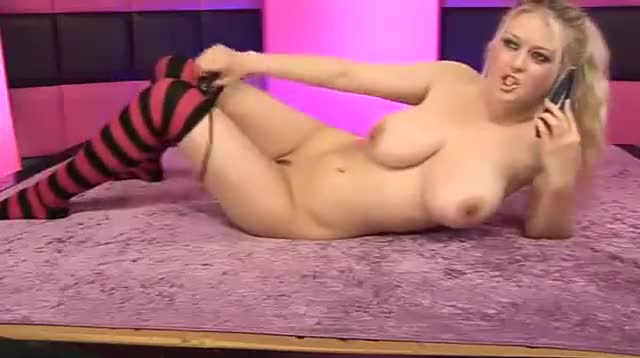 See more of Brookie's sexy video here or in the Babestation VIP members area.
Sexstation favourite, Jada was also a popular naked babe around the time. Geri was never worried about capturing Jada's attention during a live Babestation photo shoot. In fact, she'd be more interested in getting her photo in the Compliance Book. Jennifer Jade's first Freeview appearances were on Playboy TV Chat, (a.k.a Red Light Central) in late 2011. She later moved to Babestation but she only stayed for a brief time in early spring 2013. It was Camilla that was hailed as the 'Queen of Naked TV', with her full nude shows going on to become her trademark on Babestation, and she used her hair in the same way that other babeshow ladies used their clothing – as a means of style expression.
British pornstar, Michelle Thorne's naked antics on Bang Babes on Channel 98 Freeview rapidly became the stuff of legend. While many babes were using sheets to cover their nudity, Michelle was happy to display her nude form in all her glory. Michelle also worked on Elite TV, Studio 66, Playboy/RLC, Storm, and Bluebird, all of which were Sky-only channels.