Here's @BabeTV's Tumblr post with the first of a two-part series featuring our favourite old school babeshow babes appearing totally naked on our screens! This post was first published on the now-defunct Tumblr account in September 2014.
The historical achievement of the babe channels had always been the fact that they established the state of nudity as an acceptable feature of post-watershed TV. We're talking about nudity for the sake of nudity here, not transitory nudity justified by some "legitimate context". If you know how broadcasts have historically been judged for acceptability, you'll appreciate just how significant this is and why it distinguishes the live babeshows from all other TV shows.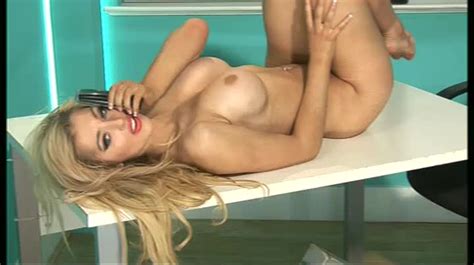 This piece contains some rather interesting and explicit descriptions of moments from the Bang Babes Freeview broadcasts, but @BabeTV made it clear in his blog:
Before Studio 66, "Babestation was the first to do this - both on Sky and on terrestrial television. Babestation's assertion that they were 'changing the face of television' in their 10th Anniversary shows was not all bluster. It's true, and their impact has been significant."
People have always trivialised the babe channels, but no artistic talent in the history of television has ever managed to persuade the British public to accept nudity for several hours at a time, let alone on the pretence of "Just because."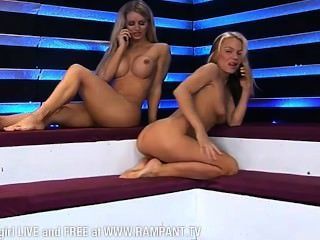 @BabeTV delved into the long-defunct Bang Babes channel. If anyone thought Amanda Rendall was going to be tough to match on Bang Babes for memorable performances, they didn't factor in daytime babe, Dannii Harwood. Dannii's approach during a Bang Babes night performance can only be described as raw and explicit. Danni exuded sexual prowess and her show from the TMTV Freeview broadcast (Channel 98) on 15th October 2010 made fans sit up and take notice.
Donna Duke, who appeared on Babestation's sister channel, Party Girls, actually provided the first fully nude show on a Freeview babeshow in 2008. Amanda Rendall and Tiffany Chambers also made early naked appearances on the show, although it was all rather experimental and a one-time only thing. Regular nudity on the Freeview babeshows didn't start until November 2009. Camilla kicked off the first phase of regular nudity on Freeview, and she set the tone for the future with a sexy tease show that slotted well into post-watershed viewing.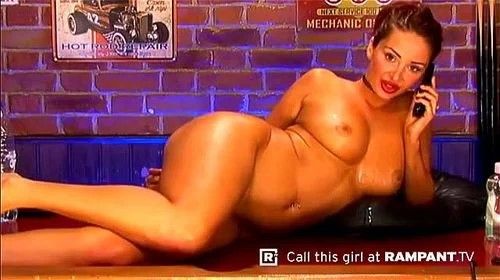 Early clips and videos capture the moment Camilla became the first completely naked model on the Partyland Freeview broadcast. @BabeTV stated:
"Full nudity was only possible on Partyland Freeview at this stage because of a temporary allocation of the show to Channel 99 or 95 between midnight and 1am, when it wasn't being restricted by Channel 97's 'softer' licence."
Camilla's powerful performance was the first real drive towards full nudity and it all started for the Freeview babeshows on Babestation 1, November 2009. With many of the babes discarding their panties, there was a clear effort for a bare feel. However, in autumn 2009, most of the babes wore towels or sheets as an extra layer of protection – at least in certain cases, at the request of moderators. There were other shifts happening too. As a presenter and behind-the-scenes operative, petite model, Geri had moved away from phonesex and started promoting sales for the channels.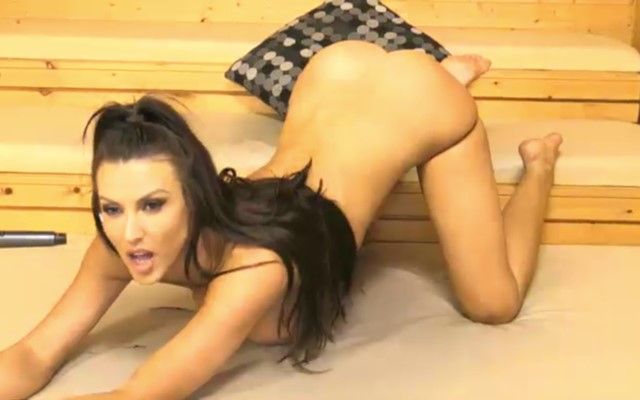 Geri had completely stopped appearing topless, but on the up side, this created a situation in which she could market a one-off striptease as the ultimate attention grabber. There was one occasion where Geri appeared on Freeview entirely naked. The advertising potential of naked models on TV could not be overstated because after all, it is why the networks are still able to run. Ree Petra was a popular performer around the the time. She would often appear totally nude while promoting her own show, but there were other indications that the naked presenter idea was more than just a way to get people going. Many other presenters worked naked while delivering unrelated ads, meaning that one eye was focused on capturing the attention of the audience.
Other memorable babes around that time include sexstation legend, Karina Currie, Charlie C and Georgie Darby, whose XXX pictures and videos can be found in the VIP members galleries.