Cara Matthews' appearance on Party People is discussed in this post by @BabeTV from his now-defunct Tumblr account. Unfortunately we can't find any images from her time on Party People but we do have other images of Cara appearing on Babestation 2 and other babe channels so you'll get the idea of what a smoking hot sex siren this babe was.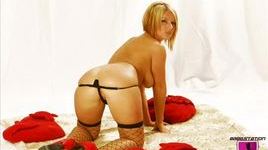 Party People was broadcast on the experimental Smile TV2 on Freeview Channel 46 on the evening of Monday February 2nd 2009, just after 9pm. The show used to air as a half-hour filler show between 9pm and 9.29pm after which there was a brief intermission, before Party Girls took over the channel from 9.30pm until 5.30am the following morning. Party People and Party Girls on Smile TV2 were effectively two parts of the same broadcast that featured the same models and were shot from the same set, despite the fact that the shows had different titles.
Don't confuse these shows with the long-running Party People on Channel 37 (Smile TV), which aired between 3am and 7am and was produced on a different floor of the studio. Party People was a short-lived, flirt-only, daytime-rules adaptation of Party Girls that aired on Channel 46 (Smile TV2) from September 2008 to February 2009.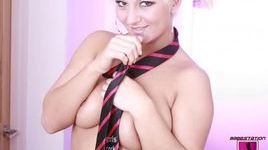 At the time of @BabeTV publishing this blog. PP on Smile TV2 had just two weeks to go before it was cancelled, and it was clear that the live babeshow had been in trouble because the £1.50 per minute call rate had been cut in half to the cheap phone sex price of just 75p. The price decrease and new phonesex number were just slapped on top of the original information on the screen so it was all a bit slapdash. London's transport system was also severely effected by bad weather on this particular day, February 2nd 2009. @BabeTV reminisced that the London red bus service was cancelled owing to snowfall for the first time ever, and several rail lines were also shut down. The show was still presented by sexstation and BSX porn star, Camilla and Jodie, Smile TV2's primary hosts for the show, along with Tiffany Chambers, Rachel Cole, and Cara Matthews, who made an extremely rare appearance. Cara's performance that evening was particularly noteworthy.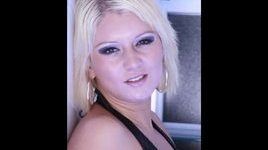 Cara was accepting adult phone chat calls on the bed rather than the couch, which was nearly unheard of for Party People, which is also quite interesting. The blogger didn't recall this happening on any other occasion. Cara was a Babestation model who gained popularity on Party People on Channel 37. She struck the blogger as a really sweet down to earth girl next door who was modest, endearing, and grounded. However, she could be very intensely sexual during full-night show sections. In fact, she came back the next morning in the early hours to make a scorching hot appearance on Party Girls.
Despite Cara's unforgettable performance, she was absent from the babeshows for a while. Cara had fully retired from the babe channels by the time Babestation launched on Freeview under its own name in the spring of 2009. However, Cara will always be one of the main reasons @BabeTV enjoyed the classic babeshows so much.
See more filthy video and picture content from the classic days of the babeshows by joining the Babestation VIP members area.