Back in the olden days, when the first live babeshows began, models were pretty much only chosen for their looks and personalities. It helped if they already had a claim to fame as a Page 3 girl, already had a name for themselves in British porn, or had appeared in the lad's mags. They got dressed up in sexy underwear, or used standard sexy fantasy outfits to entertain the viewers.
In short, nobody had actually thought about more alternative fetishes such as domination or BDSM. However, soon some of the girls who had experience in these subjects, or liked such fetishes, proposed practicing them live on screen. At this time, some of the producers (and other babes) were completely clueless as to what that meant! But viewers who enjoyed fetishes of the more kinky variety were about to have their needs satisfied.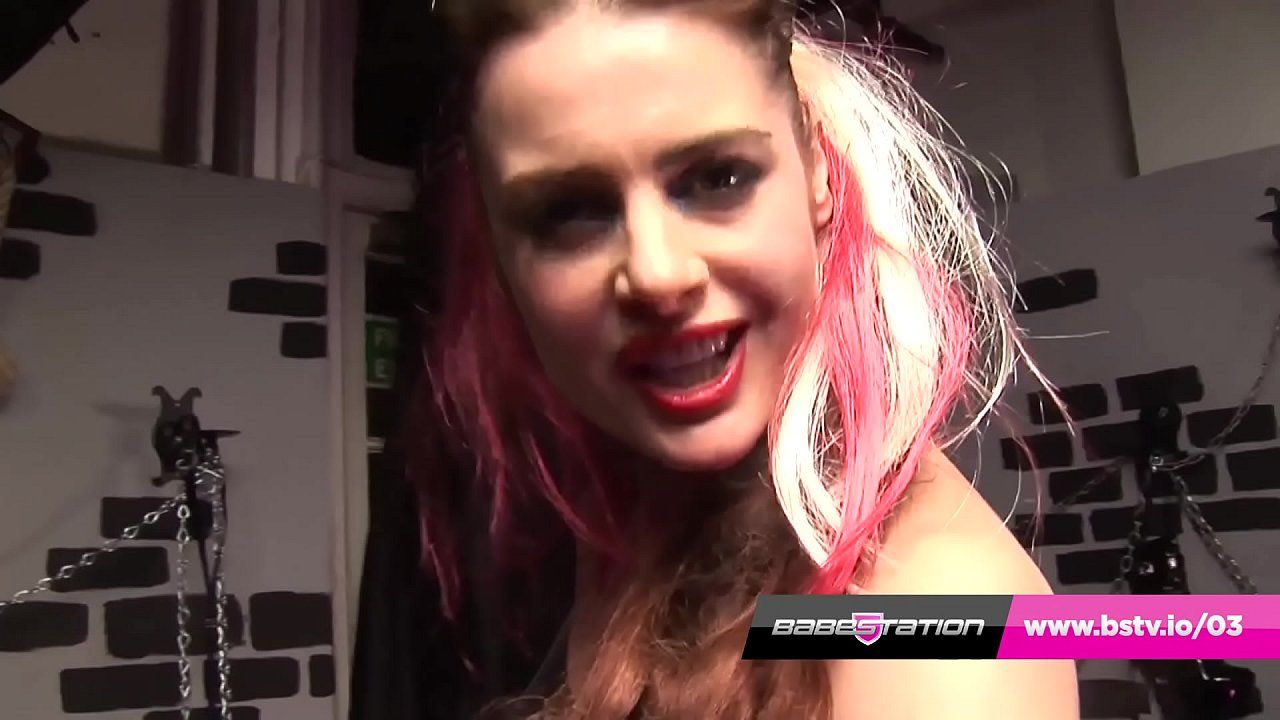 THE PATH TO DOMINATION
Babes that were clued up on domination often really knew how to please. Most of these had hands-on experience as mistresses in their professional lives. But a few of them were into domination in their private lives too. Initially, once these girls got dressed up and on the set, the phone lines went mental. Now you could see a top girl on the UK babe channels, fully dressed up in leather or PVC, 5 inch stiletto heels, or thigh length boots. Initially, you could even sometimes see them equipped and brandishing a whip or paddle. And what's more, if you called them, you would get real domination from start to finish for your sex chat.
As time progressed and domination was proven to be successful live on screen, more girls wanted to do it. And back in the dressing rooms, successful dominatrixes coached inexperienced babes on where to get their outfits, the mentality required to dominate their slaves or submissives, how to do the talk, and more.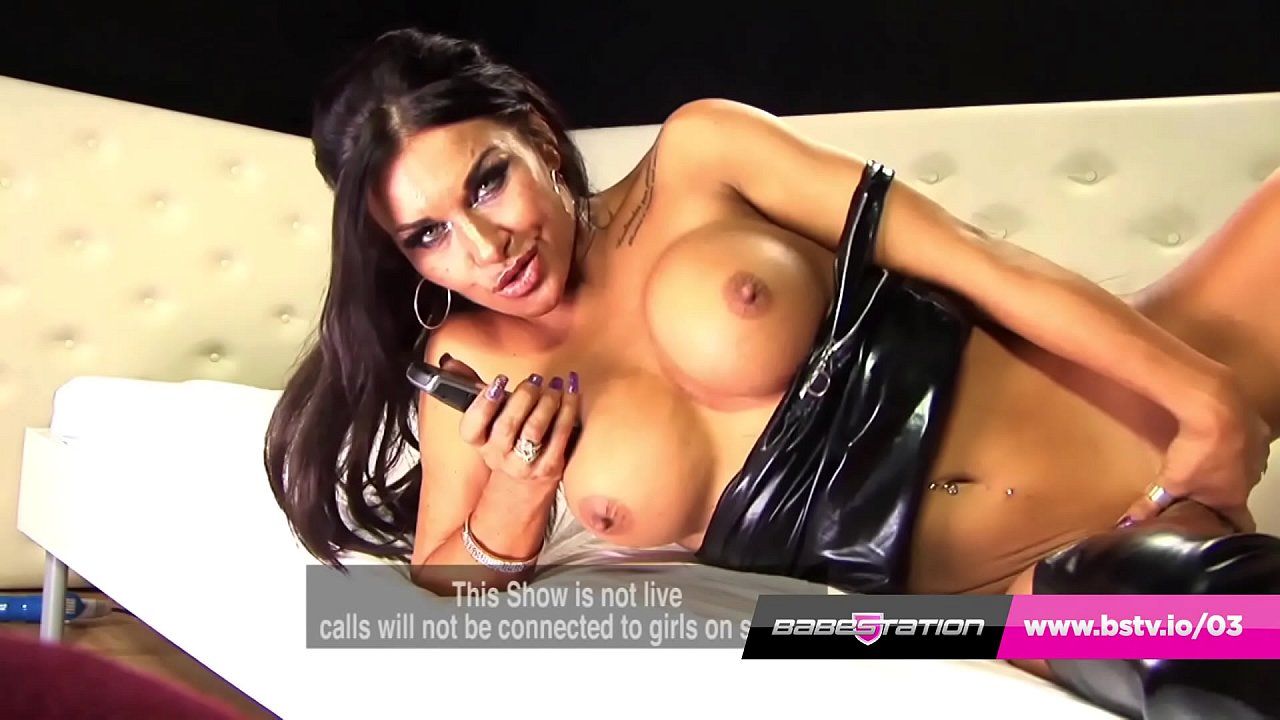 BABESHOWS DOM STYLE
What was great about domination on the babeshows, is that it would attract some callers that would never otherwise call. And secondly, often the submissives would stay on the line until the Mistress told them to get off the phone, or until they (the Mistress) had had enough of them. This meant that calling times on domination were often far longer than on standard fantasy sections. The girls were also much more in control of the conversation. With callers being able to listen in, the girls had full control of who was an interesting caller they could hang onto to entertain everyone, or who was just too weird or specific with their needs. Girls could just order those latter callers to hang up. You can't say "no" or"but" to a mistress?
While domination isn't everyone's cup of tea, the submissives who called were genuinely grateful. I mean, imagine you live in some remote corner of the UK and have a desire to be dominated. You wouldn't have a cat's chance in hell of getting that done anywhere near where you lived at that time. So, the babeshows served a genuine need for many keen callers. In some cases, the guys who liked a particular babe would call and discover they actually loved being dominated too.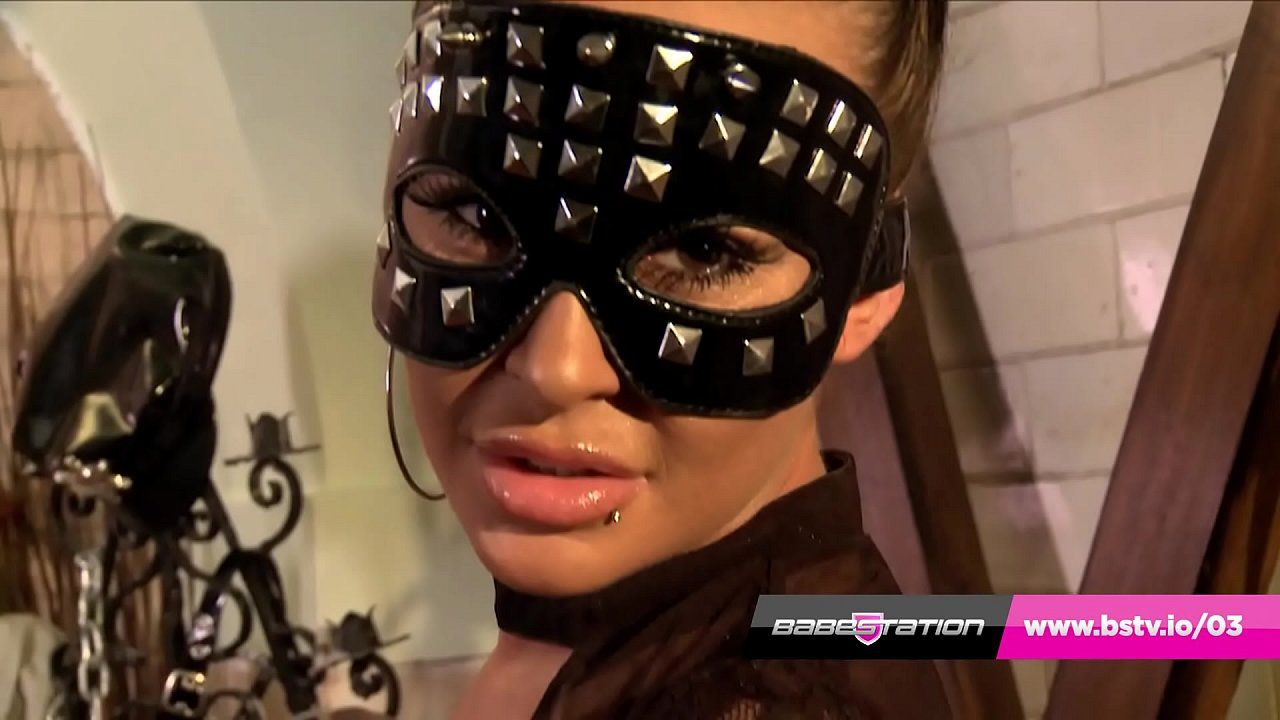 QUEENS OF DOMINATION
There were some truly talented and memorable babeshow Mistresses. We have to mention ex babestation girl Dionne Mendez, with her catlike green eyes slit and her plump lips precisely pronouncing her instructions to her slaves. This was arguably the first time that a babeshow producer could hone in only on a babe's face, but even just on the eyes or lips of a top babe.
We also need to give a mention to Dani O'Neal, who was well ready to get bitchy and controlling with her submissives. Curvy and controlled, Dani appeared often in fanstastic wetlook PVC outfits with thigh length boots. Or how about genuine Mistress and specialist Karina Currie. Then there was Lilly Roma, super model Dominatrix. And the fantastic Jada who had the perfect exotic mistress. Youthful Ella Jolie, at 19 then, one of the youngest and most successful mistresses of the babeshows. And what about Amanda Rendall, who was able to give all her wickedness out with heavy BDSM?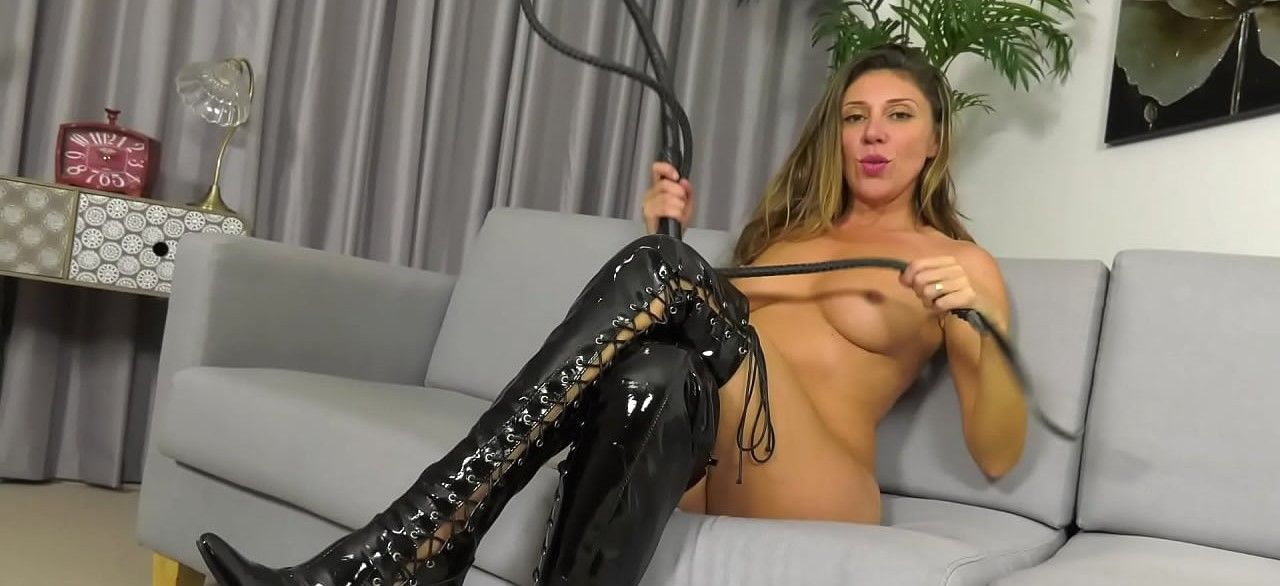 SEXSTATION DOMINATION RULES THE BABESHOWS
But, we really need to go back to Sexstation to see the heyday of the babeshow domination queens. By 2010 or so, domination was really rocking. Among all of the babeshows, Sexstation was able to go for gold on offering live fetish and domination entertainment for its viewers.
Now we have a further long list of top tv babes we can bring in here who were true artists in the field of domination. Amber Leigh, French Chloe, who also got thigh length booted and looked great. Cherry, Jess who went from wide-eyed submissive to controlling dominatrix perfectly well in minutes. But a special word about Michelle Moist. This great British porn star stands out as being a truly memorable Mistress. As Mistress Moist she was precise with her correction and one who understood the very heart of domination perfectly. Hats and socks off for Mistress Moist!
Of course, now anyone can get genuine domination or BDSM at any time with many a top sex cam girl catering for all kinds of fetishes. But back in the day, introducing domination into the babeshows made an awful lot of guys who liked to be dominated and who had never interacted with a live Mistress before not only happy, but also extremely satisfied!