Babestation gets into the news in the most unexpected ways possible! Who would have thought that the current global situation could create comments about Babestation? But as you will see, Babestation often hits the headlines. The Sun, the Mirror, the Independent, even the Huffington post.
Babestation has, in fact, regularly hit the headlines. And it's not surprising really, as it is a household name. The first of the babe channels, Babestation has been making news since its early beginnings in 2002. Here are just a few of the headline stories for your delectation!
Babestation Irish Incident
In 2019, The Independent reported that residents of a small community in Ireland were being woken up accidently during the early hours, by callers wanting to speak with the Babestation Tv babes! Apparently, the callers had misdialled and not used the UK international code to dial the babes. But we are talking a lot of calls. Babestation reacted by sending 3 of its top models to the town of Westport. Vicky Narni, Priya Young and Alexa Brooke arrived to apologise to local residents, which gave further news headlines.
Babetstation Babes cash in
As an ex Babestation model, there is surely money to be made by revealing what it was like to work at Babestation. Ex BS model and babeshow star Rebecca Jade revealed all in an interview that was well covered in many national and regional newspapers. Wales Online was particularly detailed with their article as Rebecca is a Welsh resident.
Stories that Stick!
In more headline news, trainee priest compared his flashing to the action of the Babestation babe, in a well-covered article in the Huffington Post.
The Graham Norton show and Geoffrey Rush, producer of the film the King's Speech which stars Colin Firth, mentions he has seen the Kings Piece, a parody of the original film starring Michelle Moist, Dani O'Neal and many more of the Babestation babes.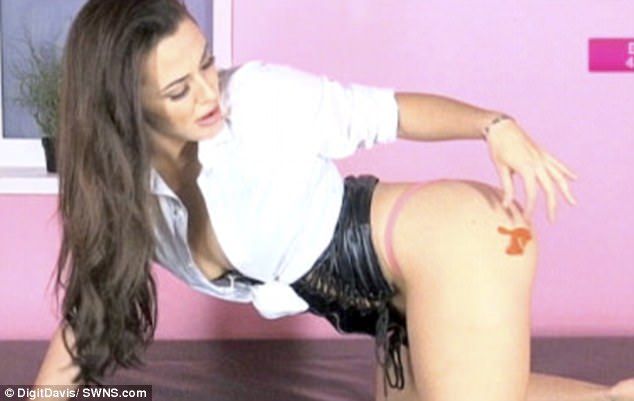 Metro also gave us headline news with this story, about a daring guy who broke into Babestation's Studios to throw sticky sweets at the babes who were performing on the beds. But our man actually videoed his prank. See it, complete with sticky sweets being flipped onto the Babestation babes here!
Anyway, back to recent times and this wonderful post on Newsbiscuit Perverts hail Russia Today ban as one less channel before you get to Babestation
Nuff Said. Even after nearly 20 years, Babestation is still making the headlines!