One of the top stars in the UK babe channel industry is the stunning and petite, Caty Cole. No doubt you've seen this babe's many webcam or TV appearances. You certainly can't miss her sensational tits and peachy ass. You may have even been lucky enough to see her XXX lesbian girl/girl show with her real life bestie, Mica Martinez.
Here is a blog from @Babetv's now deactivated Tumblr in which he details Caty Cole's rise to fame in the live babeshow industry.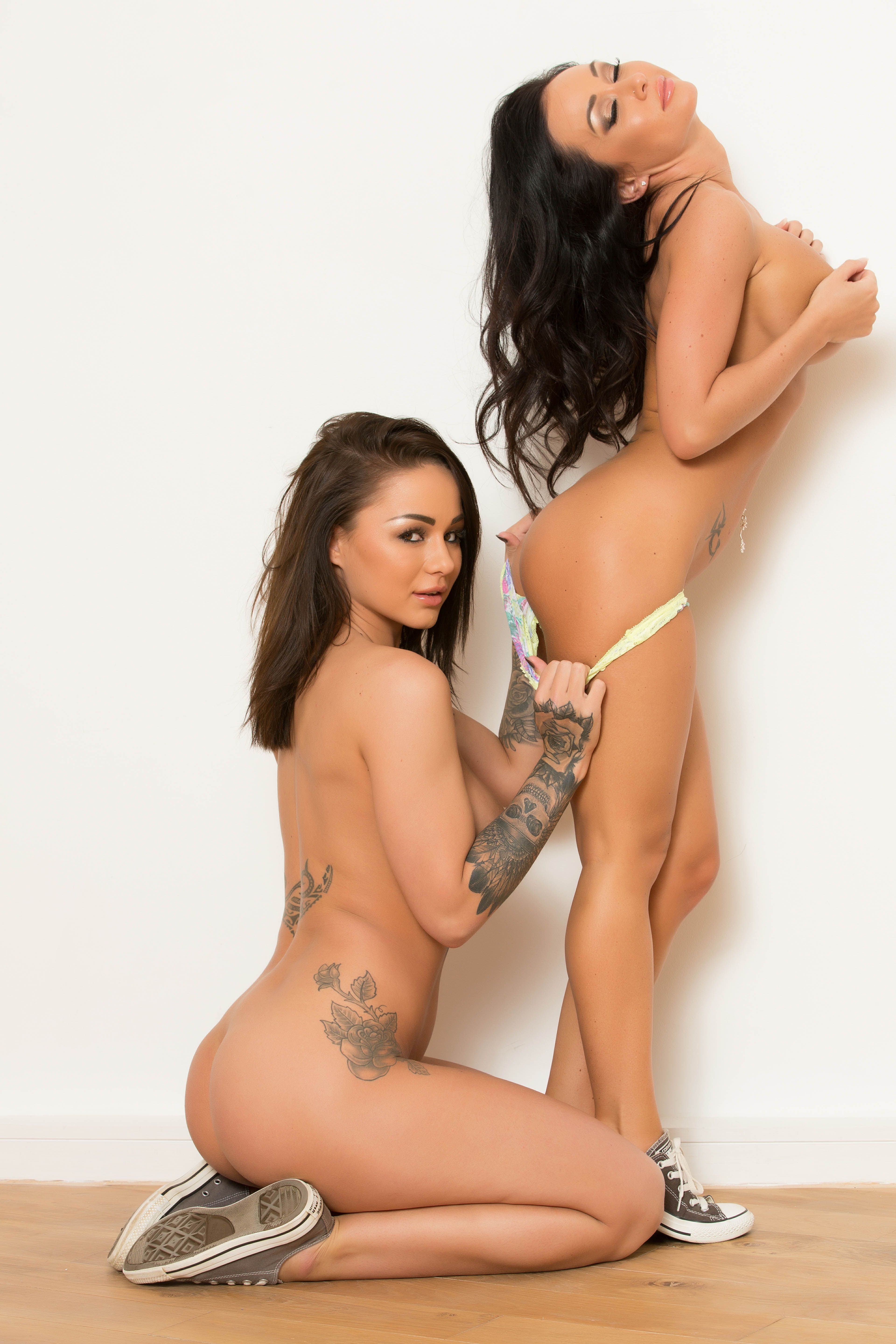 Most of you will already be aware that Caty Cole's appearance on Babestation back in July 8th, 2014, was not her debut appearance but actually her return to Babestation. Caty worked on a variety of Babestation-related shows before her lengthy tenure with Elite TV / Studio 66, including the Freeview channels; Partyland, Party Girls, Babestation 2, Babestation 1, and BS Xtra. On the evening of September 11th to 12th 2009, Caty made her official Babestation debut. She was always a popular addition to the babeshows but her return to Babestation really saw her popularity grow even further. She made her debut on Freeview on July 8th 2014 which was her first night back at Babestation after nearly 5 years of being on S66. She made a real statement with her comeback outfit, which consisted of her signature tartan skirt, one of her go-to ensembles around that time.
The presence of Caty's younger sister, porn star, Amanda Rendall, is one thing the blogger feels has affected Caty's babeshow career. It appears that the two girls made it a rule that they would never both appear on the same babeshow. Amanda even made sure to emphasise this to a texter on Babestation in September 2009 that the two would never be seen together on a babe channel. That has consistently been the case. But in the early 2000s, adult work star, Amanda had already built a reputation for herself on Babestation, and if Caty Cole had joined her sister as a Babestation model, scheduling the programmes would have been extremely challenging.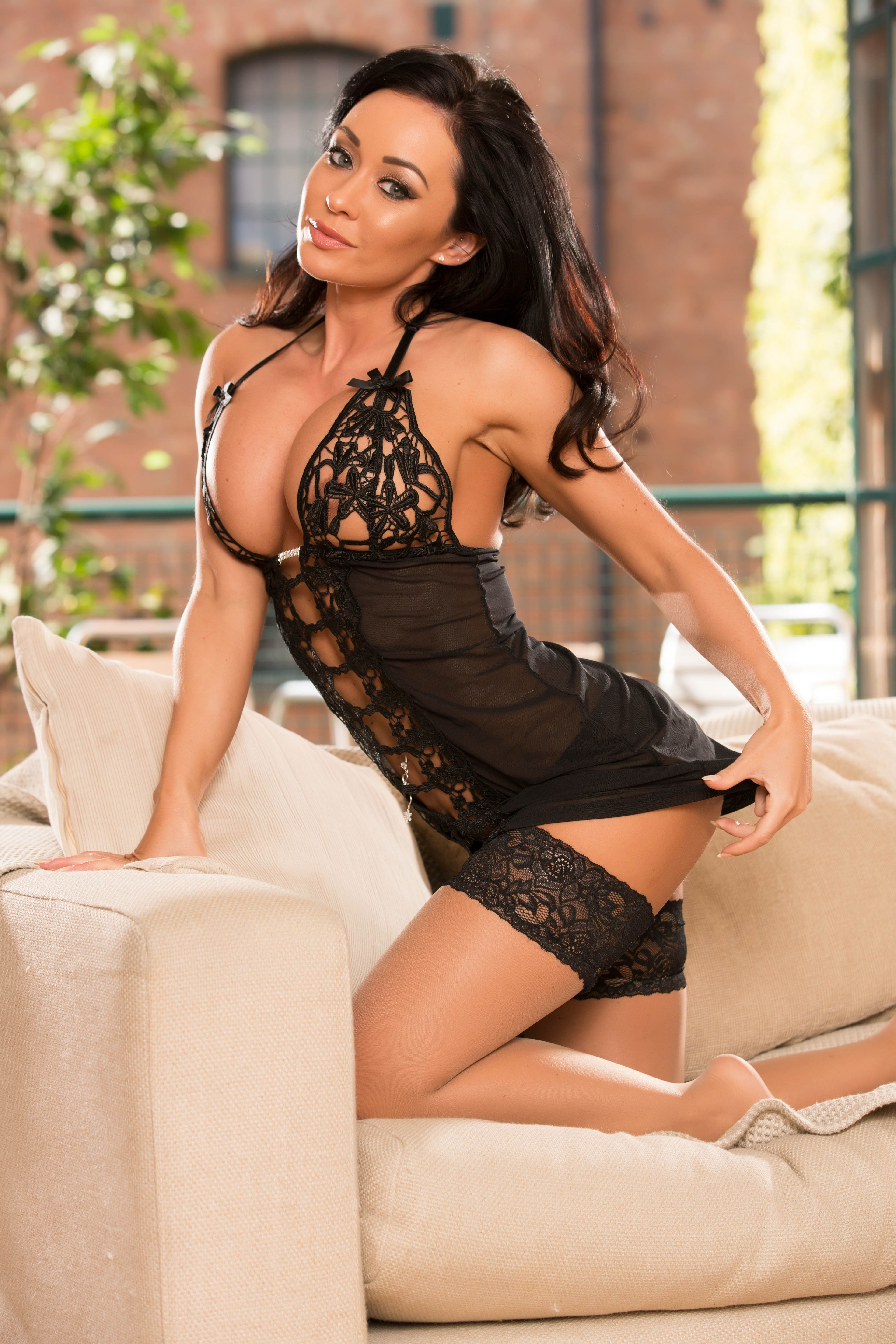 As a result, the sisters could be found on different channels if you go back as far as 2008, before the Channel 46 Party Girls show and the actual appearance of babeshows on Freeview. On Babestation in the summer of 2008, Amanda was already well-known, while Caty Cole was just getting started on the Sexstation channels, which at the time included Babecast TV. Although they were technically part of the same corporation, both channels operated independently of one another. While Caty's channel were Sky-only, Amanda's was Freeview-only thanks to her raunchy appearances on Party People.
Babecast was replaced by Partyland in 2009 which had a very similar feel to Babecast but it was slightly different in that it had a Freeview presence. On the night of March 19th 2009, Caty Cole and Reede Fox made their terrestrial television debuts as they introduced the first-ever episode of Partyland on Freeview. Throughout the spring and summer of 2009, Caty Cole remained a top contender for the original Partyland show. However, at the end of the summer, Babestation acquired all of the former Sexstation channels (or at least what was left of them), which effectively resulted in all of the shows merging and operating from the same studios.
From here, scheduling issues must have presented itself seeing as both Caty and Amanda would have been on the same rota. Caty tended to stay on Partyland whilst Amanda primarily worked on Babestation 1 and 2. However, Caty did make a few Babestation appearances, the first of which, came on the night of 11th September 2009.
Amanda left Babestation in October 2009 and went to Bang Babes, and almost immediately after that, Caty also left the BS channels for Elite TV AKA S66. Caty's last night on Babestation before moving to Studio 66 was 6th to 7th November 2009. There were other huge changes for Babestation around that time including multiple babe departures and lots of set re-jigging. Since she returned to Babestation in 2014, Caty has made regular appearances on BS Xtra, and it's clear by her long bouts of screen time during peak hours that Caty is a highly popular commodity.
Check out Caty's Interview video and more XXX content by joining the Babestation VIP members area.