In December of 2022 it will be the 20th anniversary of the UKs first babeshow. Here at Babeshows.com we want to pay tribute to all the babes, Babeshows and babe channels past and present. We'll have the babes who were associated with a single babeshow like Dani O'Neil, on Babestation or Fernanda with Studio66 TV , to the babes who moved from channel to channel. We'll look at short lived channels like Sin Tv. Channels who were big players during their time but have disappeared into babeshow history, Sport Tv, Sex Station, Bang Babes and Red Light Central.
Starting life as Elite tv on 1st April 2009 initially on the Paul Raymond Tv channels 911 and 965 . One of the first babes on was the porn star Michelle Thorne. The management team were ex bang babes so a lot of the bang babes talent jumped ship to Elite. The catch phrase for the website was "probably the best babe channel on TV". never accuse them of being modest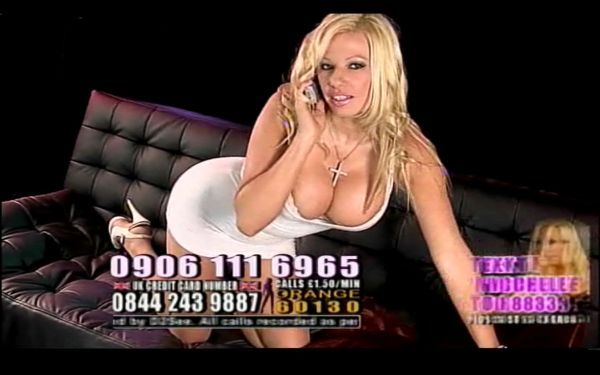 Initially broadcast until 10pm on 911 when the channel was encrypted but it was 24 hours a day on 965. Ironically a lot of what came to be known as 66 fan boys were against the channel at the start dismissing it as Bang Babes 4.
The Babeshows forums said re Elite TV:
Certainly a shaky start for this new BangBabes babeshows channel channel as far as I'm concerned. I'm not sure if it's just my TV, but the set appears to be rather dark? Oh, I wonder if one of the girls went up them stairs they would magically appear on either 912, 948 or 959
But the channel was destined for greatness. One of the first innovations was use of an alley set prior to this, babes on babestation, babeworld and bang babes had been laid down. The first babe to really make an impact was the lovely Dionne Daniels from Mansfield who really came into her own on the channel. Her girl next door looks with the sexiest bum kept Elite tv fans glued to the screen. Dionne had made a debut on Bang Babes in October 2008 but it was Elite Tv that she would go into top echelons of the babeshow stars.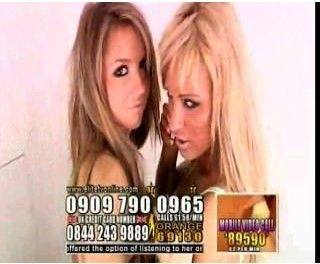 The schedule was heavily propped up by ex-babestation babes like Emily Dean and babeshow stewart Tommie Jo now known as TJ who went on for a career in the states with brazzers. Elite also managed to sign Tiffany Chambers and Dionne Mendez, though they never felt really at home at elite tv. By the end of 2009 Bang Babes were heading into trouble after lollipop gate and the talent managers at Elite had discovered or got in on free transfers talent that would become synonymous with Elite Tv Danica and Ashley Emma as well daytime babes such as Cara Brett and Vicky Thomas.
Elite Tv survived complaints from their neighbours about their Chiswick based studios. You would have thought it would have been an attraction.
As 2010 started a number of night girls departed causing disruption to the schedule but management consolidated and started to dominate the daytime section. One model who would go on to become a babeshow legend was the leggy Brazilian beauty Fernanda.
The Forums were impressed: italic text In February 2010 the babeshow legend who would go on to star on Babestation daytime Mica Martinez made her debut on Elite unusually she was a night babe. It was at Elite that Mica met Caty Cole and the first 2-4-1 started; Caty Cole* Wrote: me and Mica tonight !! Ooohhh yeahh
It was also at this time that the producer known Afroman made his debut, in many ways he was the forerunner of Babestation Mr P. and they were a number of incidents that remain cloaked in mystery. Here is a snippet of the elite schedule:
Elite schedule 16.02.10@13:19 Today Nighttime Caty Cole Mica Martinez Sophia Knight
TOMORROW Nighttime Ashley Emma Sophia Knight Tommie Jo
In March 2010 elite made a bold move and purchased the Sky EPG 914 from what was Hotel Voyeur, this was run for 10 years until the beginning of 2021 when because of Ofcom complaints it was closed down. In April 2010 Elite tv ran into problems as the mega bucks channel Bluebird Tv started preparations and made a bee line for Elite tv roster of girls. There was even a rumour on the babeshow forum that Bluebird were going to buy Elite TV!!!!! The boss of Elite even went to the unprecedented step to make a statement
The Elite TV Boss made the following announcement on the forum page: elitetvonline Wrote:
elitetvonline Wrote:
Hi All, I really try to avoid getting dragged in to the debate these days but sometimes I just cant resist. As you are all aware a few of our girls have recently chosen to move on. This made us sad but the girls made their choice and we wish them all the best of luck. I accept I am at fault here as had I had my house in check this wouldn't have been possible. I am glad to inform you that we have now got our house in check so its a case of every cloud has it silver lining, You live and you learn! As you may know we are called Elite TV which means that we place a certain standard in terms of the quality of the girls we employ. As I grow older I become fussier and am a stickler for attention to detail. This means that although there is a queue of girls wishing to join Elite, even when we are a bit short staffed we don't just say "come on babes here is a mic, a phone and a bed, welcome to the team"! Tonight for instance is a great example of quality over quantity, someone noted that BS has 7 or 8 girls in and we have 2. Yes thats right 2 girls, 2 of the VERY BEST you will ever see on any of the Babe Channels. If I was a general and was walking in to Babe Channel battle I would feel confident to take on any army with Caty Cole and Danica by my side. Have any of you seen the film 300? What we should all be thinking about is who will we add to the team over the next month or so? When will one of our gorgeous new daytime girls grace our night show? and other such exciting questions. As you ponder these thoughts sit back, relax and know that when you want quality, when only the best will do, when attention details is the order of the day all you need do is visit us here at Elite TV and we promise to deliver. I will now leave you to enjoy undoubtldly one of the most gorgeous women you will ever see anywhere (let alone on the babe channels). All the best, Jamie.xx
In May things were hot and steamy with some great shows with strong forum reviews:
RE: Elite TV - General Chat & Discussion last night was probably Elitetv's best nightshow since they started. Michelle Thorne started the night brilliantly with a very hot dungeon section. Then "chav" Hazel upped the filth in the alleyway. then at midnight it really heated up as Caty and Charlie got filthy in the hot tub and Michelle and Sophia got equally as filthy in the dungeon and of course Hazel was being filthy with a purple sheet. the filth continued all night as Sophia went in the hot tub as well
The icing on the cake was Ashley Emma's brilliant surprise appearance kissing Caty and Charlie. with Bluebird likely not to start for another few weeks (possibly july) wonder if Ashley will comeback to Elite till Bluebird starts (hope so)
Bluebird started in July but Elite Tv just went from strength to strength. In November babestation fans were disappointed when Lori Buckby left to join Elite TV. But it turned out to be a positive as she was to return later and bring with her the Elite TV superstar Ashley Emma.
Ashley Emma made her debut on Elite TV daytime in November 2009 and became an instant attraction If Elite carry-on putting Ashley on, the whole country's gonna grind to a halt through no-one doing any work!
A few months late in April 2010 the Babeshow legend Alice Goodwin made her debut on Elite Tv daytime
Alice Goodwin is an awesomely beautiful, sexy lady. Her body is so curvaceous and well-proportioned it's insane!!
I really hope Alice has a great day and comes back for loads more Shows.
Elite, you have surpassed yourselves this time - thank you thank you thank you!!!!
Both of these super babeshow babes would go onto be stars of Babestation Nights. Elite Tv weren't just going to let the new kids on the block come in and take over . Fighting back they brought over some American super babes the first one being the first two time AVN female performer of the year Tori Black on the 19th March 2011.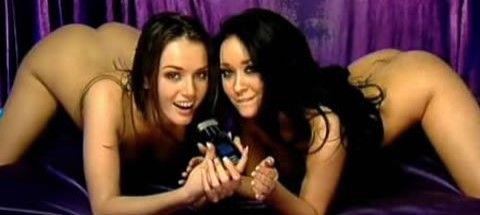 Regular forum contributor, Rammy Rascal was raving: Absolutely stunning . Tori has been fantastic tonight, 2 very nice outfits very lively on the bed, never keeping still, utter utter filth on the phone and a bit of nakedness too :
Loved it when her and Caty were on the mic and Caty asked "are you enjoying it" to which Tori said "yeah its really dirty, makes me want to go home and f**k!!!!!!"
She even did a 2-4-1 with Caty Cole. Glory days indeed before the Ofcom clamp down.
RE: Tori Black On Elite TV Thought Tori was fantastic on her Elite debut last night. her outfits were great and she didn't show any sign of nerves at all. Right from the start she was lively on the bed never keeping still, played with her boobs, stroked her body, spanked her bum, unleashed the oil and went naked as well. She was filth on the phones too
The 241 she did with Caty was very good, lots of kissing, sucking each others nips and Tori even pretend to take Caty from behind. Great chemistry between them. the pornstar in Tori sneaked out when she said the f-word when on the mic with Caty. Tori was 9/10 last night looking forward to Tori's show tonight as she will have to go all out to top last night
Next up was super arse Alexis Texas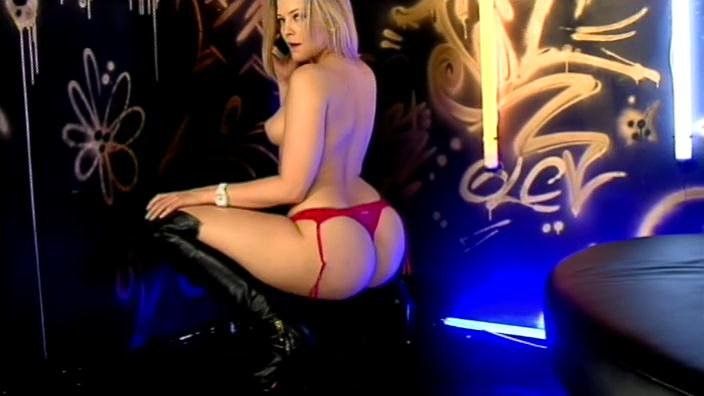 The schedule for 1st of May 2011 gives you an idea of the strength in depth of the roster at that time: Sunday 1st May Breakfast – Fernanda Ferrari & Sammi-Jo Daytime - Gemma Hiles & Vicky Thomas Nighttime - Alexis Texas, Ashley Emma, Charlie O'Neal, Rachel Louise & Sophia Knight
A case of USA vs UK with Alexis Texas going up against the best ass in Britain Ashley Emma The Americans would come back two or three times over the next few months Tasha Reign - 25th + 26th November Alexis Texas - 30th November + December 2nd,3rd,5th Kirsten Price - 9th+10th December
In April 2011 Elite Tv announced some new sky channels:
New Channels! Hi All,
So as you may all be aware as of the 19th of this month TVX will no longer be running any chat.
We have teamed up with TVX and the good news for all you Elite TV fans is that as of the 20th you will not only be getting an extra Elite TV night show but also we be bale to follow all your Elite TV favorites on Freeview too!!
So as of 20th April Elite TV will be
05:30-21:00 903, 905, 914, 920, 921, 965, Freesat: 874 21:00-05:30 914, 920, 921, 965, Freesat: 874 and Freeview: 192
Here's looking forward to the launch and more Elite TV in the months ahead!
Thanks,
Jamie.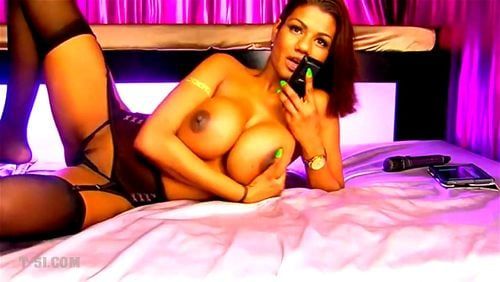 Then in July 2011 ofcom announced the result of an investigation. The babechannels had been under the radar of Ofcom for a long time and this was just one of many investigations against the channels at this time. And of course Bang babes were closed down after lollipop gate. There had been a 3 year consultation into the status of interactive which resulted int eh abbe shows changing from being classed as editorial to teleshopping. We will discuss this in more detail in a later blog. Back to the Elite TV investigation. As a result of Ofcom's continuing concerns about compliance in this sector, Ofcom conducts occasional monitoring of adult chat channels. In these cases, Ofcom noted that the broadcasts contained the following content. In the same Ofcom bulletin
The following breaches were found: Bluebird Sport xxx Girls, 10 September 2010, 00:00 to 00:30 36 Freeblue Live 960, 3 August 2010, 23:00 to 01:00 and 4 August 23:00 to 01:00 38 Early Bird Tease Me TV (Freeview), 30 July 2010, 08:30 to 09:00; Tease Me TV (Freeview), 11 August 2010, 08:45 to 09:00; Tease Me TV (Freeview), 15 August 2010, 07:38 to 07:50; Tease Me TV (Freeview), 20 August 2010, 07:00 to 07:30 Tease Me TV (Freeview), 23 August 2010, 08:00 to 08:20; Tease Me TV (Freeview), 29 August 2010, 08:10 to 08:3 Tease me TV was the day time show of Bang babes who had already been fined £157,000 by this point. This resulted in the on-air content being toned down much to the fans dismay.
Then on the 20th July 2012 the announcement that would change the babeshows forever was made.... Elite TV is changing........ Hey Folks,
So after 3 and a half years in the business as of Monday Elite TV will be no more
NOooooooooooooo I hear you scream!
Well you will be glad to know that we wont be leaving your screens/lives but simply re-branding. As part of our longer term plans it has come to light that we will have problems using the Elite brand internationally. This means we have been somewhat forced in to having to change our name.
As such as of Monday 6th August we will be operating under our new name......
Drum roll.................
Studio 66 TV.
To help celebrate this change we will be launching our long awaited webcam service. The first show kicks off this Wednesday at 10pm with our very own Sophia Knight. For all of you wishing to get involved you will be able to do so via your Voipay account (if you have one) or you can dial in using the premium rate numbers. We will be running nightly shows 10pm-Midnight throughout August and you can be sure to find all of our favorite Elite TV girls featuring throughout the coming months. We have invested heavily in getting the cam product absolutely right so I do hope you will all join us on Wednesday to check out Sophia on her first show.
The website schedule (yes I will make sure the guys are updating more regularly, we have had lots going on here and sadly this has been neglected recently) will show the other shows coming up.
So, here's looking forward to Wednesday and the next few years ahead, goodbye Elite TV, hello Studio 66 TV.
All the best,
Jamie
What is S66 Cams? S66 Cams is home of the best and most popular cam girls in the UK. Following on from Elite Tv it became Studio 66 TV, and now the channel is called S66 Cams. You might have even seen it on Sky and Freeview babe channels in the UK. However, you can now interact on the internet with the cam girls of S66 Cams, where the on screen girls can get filthy and horny with you. On the web they can show you so much more.
On S66 Cams you can catch and chat with the amazing babes like Fernanda Ferrari, Lucy Zara, Caty Cole, Georgie Darby Jada, Jennifer Jade, Maxie Rhoads, Evelyn, Ella Jolie, Charmaine Sinclair, Faye Rampton and so many more. These babe show babes love having filthy phone sex and private cam shows with you 24/7. And as studio 66 cams is online only, these babes will get even more filthy with you than they can on TV. The great thing about S66cams is that in the evenings they have so many beautiful British MILFs like Sarah Daniels, Lucy Gresty and many more. The Cam MILFs love getting filthy with you. There is nothing they won't do for you. So, grab your dick and call the beautiful babes of S66Cams . They love it when you watch Studio66 TV and call them for live phone sex. Watch S66cams here! While you are here, you might want to have a look at all the UK phone sex babes we have ready to chat with you. Studio 66 tv phone sex babes on screen are naughty sex chat women that want to wank with you. If you are confused about S66cams, then it used to be called Studio 66 TV, so watch studio 66 tv now.