In this second installment of our new Introducing series, (Check out the first one,--> Introducing Amber Paige) we profile Annie Mae Babestation. She's been working on the Babestation Daytime show for several years now but when this video was shot, she was only two years into her Babestation career but she was already, really enjoying it and as you can tell from this video :
As a 'hardcore gymmer' Annie Mae can usually be found in tight stretchy outfits, getting a sweat on in the gym, or if not there, she's at home watching Netflix with her 'cat babies'. If it's a night out she's going on, better make it a big one as Annie loves to go all out when she paints the town.
Register on babecall and you could be enjoying a raunchy Annie Mae pervcam show with Annie Mae porn today!
Annie Mae's Favourite Type Of Guy To Cam With?
Guys who want to see her naughtier side. As a Babestation daytime regular, Annie Mae can sometimes be perceived as an angel but as she says in her Introducing video, 'My halo slips quite often'.
Annie Mae likes a nice casual date with a gentleman who she can get on with, as long as you can make her laugh you're in! Go out for some cocktails, a movie and a chinese, Sound good to you?
If all goes well and you were to get Annie Mae naked in the bedroom, she will be well up for some nice cuddles together.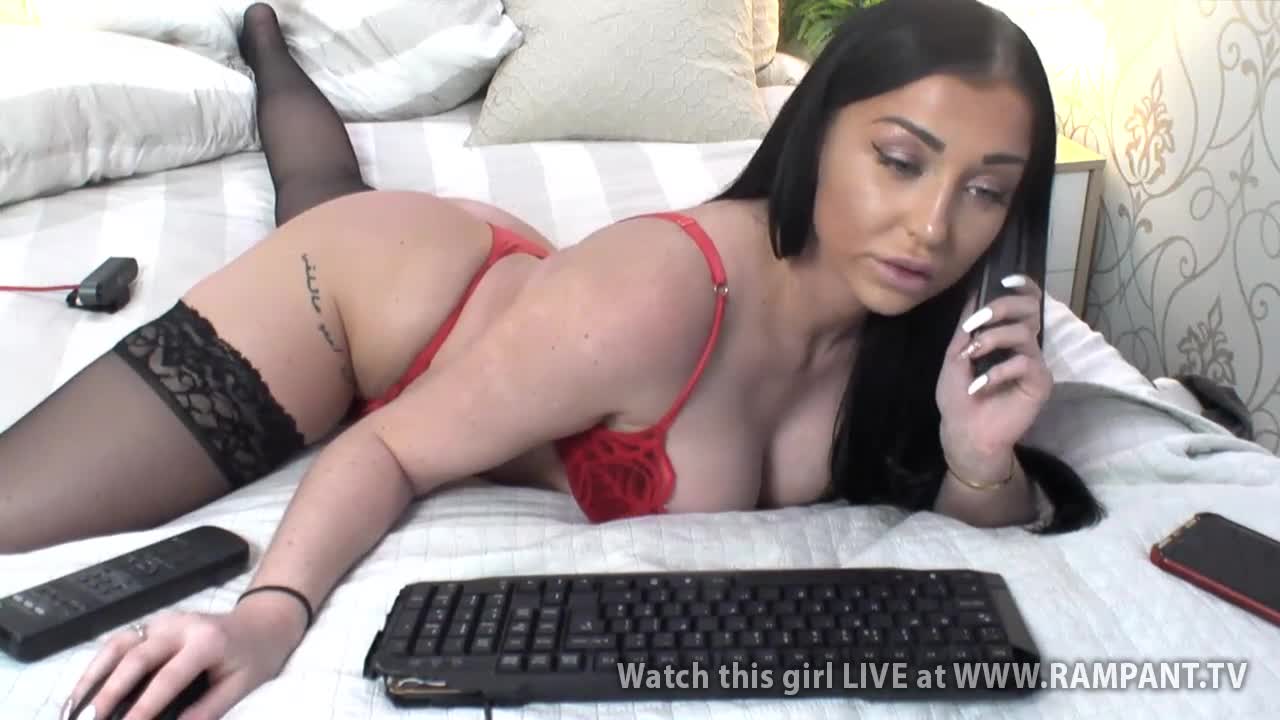 If Annie Mae sounds like your type of babe, Make sure you tune into the daytime babe channels to get in touch with her live for cheeky phonesex. And maybe take her off screen for an even more naughty, Annie Mae nude cam show.