In this blog inspired by @Babe_TV's 2013 Tumblr, we look at Michelle Thorne and the transition from Bang Babes to Red Light Central (RLC)
Red Light Central/Playbay TV was a popular babe channel back in the day and during their time on the air, saw many top babes and British porn stars come and go. One of those babes was the legendary glamour model and pornstar, Michelle Thorne. The petite blonde porn icon appeared on the show during an interesting transitional period starting November 2010, right at the very start of the progression during which the core of Bang Babes became the new face of Red Light Central.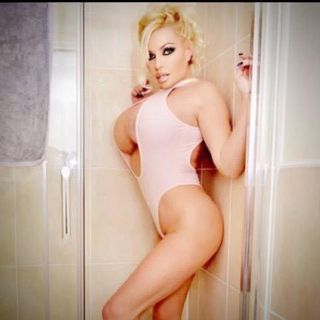 The show Michelle Thorne appeared to be on on 7th November 2010 screamed Bang Babes, but the location is not Bang Babes' London studios. Instead it was Cathy and Phil Barry's studio in Bristol, which became the home of RLC and Playboy TV Chat. It would later appear that these transmissions from Bristol were one off instances, featuring porn Princess, Michelle Thorne, and they were integrated with Bang Babes' regular output from the main studio. Michelle's sections shot in Cathy and Phil's studio seemed to dominate the schedule on the two nights they were broadcast on Channel 98. Over half of the transmission on this particular 3am show featured Michelle at what would later become the home of RLC/Playboy.
Bang Babes was taken off the air less than 2 weeks later after receiving a notice of licence revocation. It was later discovered that Bang Babes found themselves in trouble with Ofcom after they were caught streaming unencrypted porn on November 19th. Ofcom ordered Bang Babes to stop transmitting with immediate effect on 25th November 2010. This all came about after 19-month period of breaches and unsatisfactory responses from Bang Babes, which included 48 infringements, and l9 breaches in the three-week period during which Bang were under notice of proposed revocation. The writing was on the wall at that point.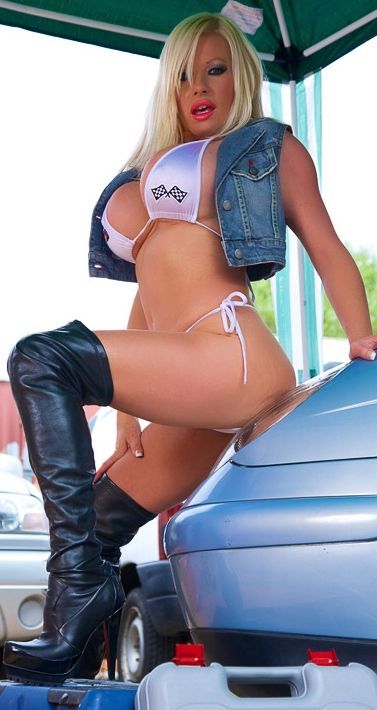 Bang Babes did continue to broadcast on Sky via Playboy channels despite its own Tease Me TV channels being taken down, and they also attempted to sneak past Ofcom's regulations by offering users technical advice on how to restore missing channels. In December 2010, there was talk in the industry about Bang making a comeback to Freeview. However, by early January 2011, it was obvious that it wasn't going to happen and Bang Babes shut down for good.
Former Bang Babe and porn veteran Cathy Barry became the face of the current Sky channel Red Light Central pretty much immediately. RLC's existing, lower-profile models were already pretty pissed off with having their shifts taken by the new models at the end of January, which looked more like another Bang Babes than RLC.
Using the saying 'hindsight is a luxury', it's hard not to believe that the adult work babe, Michelle Thorne sections from Bang Babes' final days in November 2010 was really a contingency plan for the future. Bang Babes' licence was about to be revoked at the time and the company's survival had to have reached crisis proportions. It's funny how channel real estate works.
Learn about Michelle Thorne's brief foray into pop music!