EPG FEVER
What's the Sky EPG got to do with Phone Sex? Are we about to go all dry and technical? Well, in this 6th and final part of our history of Phone Sex (for now!) we look at how Babestation transformed the world! Actually, it was just the UK to begin with, but that transformation happened in several ways. Babestation really was the pioneer that helped to shape the phone sex and the webcam industry worldwide, as we now know it.
Of course, in 2002, viewers had never seen gorgeous babes in bikinis, in sexy outfits and soon, topless babes live on telly before. They had never been able to text them live, to talk to them live and directly for phone sex while watching them live on screen. When Babestation launched, no one would even think that almost 20 years later it would still be going strong. People also wouldn't be able to imagine what would happen along the way.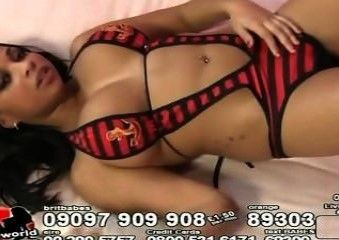 EPG: SKY'S THE LIMIT!
One way we can see how Babestation was the pioneer of the UK Babe channels is by looking at the Sky EPG. BSkyB or British Sky Broadcasting was originally launched in November 1990. In 2014, British Sky Broadcasting Group plc changed its name to Sky plc (now Sky Group Limited).
Sky's EPG, or Electronic Programme Guide is a great indication of how the live babeshows progressed. Because once Babestation set the UK on fire with phone sex on offer every night, it wasn't long before many more Babechannels jumped on to the bandwagon.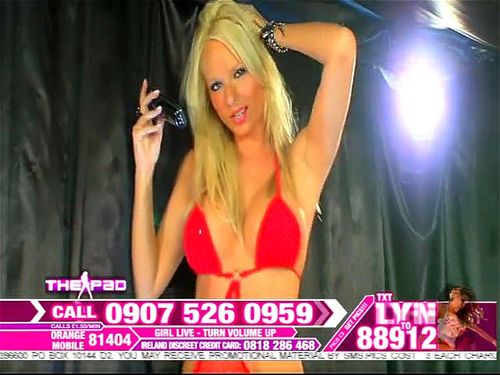 Take a look at the EPG from way back in 2004. This is the general entertainment section of the EPG from back then. Babestation was on channel 172 and Babecast was on 208.
SKY EPG 2004
136 - Granada Men & Motors
139 - Sky Travel
140 - Sky Travel Extra
142 - UKTV Style
143 - UKTV Style Plus
144 - UKTV Food
145 - UKTV Food +1
146 - UKTV Drama
148 - Travel Channel
149 - Travel 2
151 - Channel 4 Wales / S4C Digital (rest of UK)
154 - Discovery Health
157 - Artsworld
160 - Life TV
163 - E4
164 - E4+1
166 - Overload
169 - BBC1 (Ireland)
170 - BBC2 (Ireland)
172 - Game Network
175 - ITV2
178 - You TV
181 - Avago
184 - BEN
187 - Reality TV
190 - Hallmark (no change)
193 - E! Entertainment
196 - UKTV Bright Ideas
199 - FTN
202 - Performance Channel
205 - Rapture TV
208 - Friendly TV
211 - ACTV
214 - Live TV
217 - Game Nation
220 - Fashion TV (no change)
223 - OBE
226 - Game In TV
229 - Biography Channel
232 - Hollywood TV
247 - Classics TV (no change)
289 - FX289 (no change)
295 - Sky Vegas Live (no change)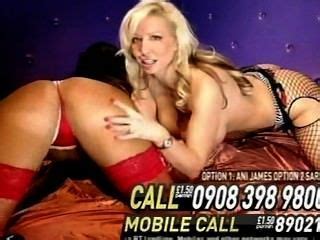 BABESTATION LEADS THE EPG
Now let's leap ahead to 2006. in Feb 2006 there was a revamp of the Sky Electronic programme guide (EPG). Now, for the very first time, there was a dedicated Adult section. Look, there are an amazing 51 adult channels in this section! Sky's reshuffled EPG line up was effective from February 28. Now we can really see how Babestation was the catalyst for Hustler, Playboy and other well known Adult Brands from across the Atlantic to enter the UK market. As well as this, other British companies were giving phone sex and the babe shows a go too.
In Full: New Sky EPG Lineup
SKY EPG 2006
Adult
900 Playboy TV
901 Adult Channel
902 Spice Extreme
903 TelevisionX
904 Television X2
905 Television X3
906 Game Network - Babestation
908 FriendlyTV - Babecast
909 L!VE TV - Babeworld
910 Get Lucky TV - Babestation
911 Lucky Star - Babestation
912 Playboy One
913 You TV2
914 You TV2 Extra
915 Turn On TV
920 Climax3 - 1
921 Climax3 - 2
922 Climax3 - 3
923 SportxxxBabes
924 Red Hot R
925 RH 40+ Wives
926 red hot amateur
927 RedHot All Girl
928 Red Hot Wives
929 Red Hot Climax
930 Red Hot only 18
931 Red Hot Movies
932 XPLICITXXX
933 Playboy TV
934 Adult Channel
935 Spice Extreme
936 Hustler TV UK
937 100% Babes
938 XXX TV
939 Amateur Babes
940 Gay TV
941 18PlusXXX
942 XXXHousewive
943 Live XXX TV
944 18 Plus Movies
945 18 Plus Movies
946 18 Plus Movies
947 18 Plus Movies
948 18 Plus Movies
949 18 Plus Movies
950 18 Plus Movies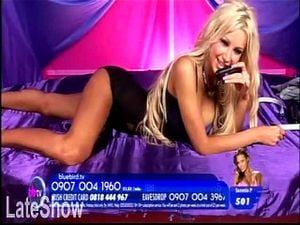 BABESHOWS: THE INS AND OUTS
By 2009, the internet had developed greatly and different kinds of sexual entertainment, both live and pre-recorded were widely available. But phone sex and the babeshows held their own, as you will be able to see from the Sky EPG below. Note how interestingly by this time, even though there were only 22 channels by now, many of the babechannels had become more specialised with their themes.
SKY EPG 2006
Adult
906- Babestation
907- Friendly tv (Babecast)
908- Babeworld tv
909- Get lucky tv (Babestation 2)
910- Lucky star (Sex station) .
912- Tease me (Bang Babes)
914- Over18tv (Hotel voyeur)
936- Sportxxxgirls
937- Sportxxxwives
948- tease me 2 (Bang Babes 2)
949- House of fun (Babeworld xxxtra)
950- Livexxxbabes
951- Blue Kiss tv
952- The other side (Babeworld MILF)
954- Northern Birds (sportxxxbabes)
955- Essex Babes (40+ readers wives)
956- LA Babes
957- Live XXX
959- Tease me 3 (Bang Babes 3)
960- Chat Back
961- Just4us ( Babeworld live)
963- HBW TV (Working Girls Live)
EPG 2022
Today there are only 11 adult channels in the Sky EPG. But almost 20 years later, we can clearly see that babes and phone sex still prevail. From those early days of Babestation, now every one who wants it can get adult entertainment and of course phone sex, in pretty much anyway they want it, from the privacy of their own.
So How Does It Work?
Well, first of all you know who you are calling, cos you can see your babe live on screen. It's not like calling an anonymous ad to speak to a girl for your sex chat. You are calling a really sexy babe who you choose. You know what she looks like and you know who she is. There really are far more frissons of excitement calling a babeshow babe than just your average phone sex line!
So how does it work in practice? When you first call in and select the babe you want to connect with, you will initially join the eavesdrop service. This is where callers can listen in while waiting to speak to the girl on screen. Now things get interesting. As you watch your babe on screen, you can see why she is performing the way she is, and you can hear what juicy things she is talking about.
And when it's your turn to connect live with your chosen babe, she is all yours. You can chat with her, tell her what you like and enjoy. And of course, your babe can't see you, so you can tell her what you want. This is truly great phone sex, the 21st century way!
Here at Babeshows.com we know you love the sexy babes on Babestation and we have the best cheap live phone sex in the UK! Our cheap phone sex babes love having phone sex with horny guys like you who want to phone fuck them! So, get your mobile phone and call our cheap phone sex girls now! Phone sex, Studio 66 TV phone sex, https://babestationcams.com/s66cams Cams and the rest that you also love filthy cheap 121 phone sex and adult phone chat with our 121 girls at home. Here at Babeshows.com, we want to make sure that you have the best babe show experience as well as the best cheap phone sex and sex text fun. We have the hottest sex chat babes waiting to take your filthy calls. Therefore, there is nothing naughty these phonesex babes won't do. In addition, these sex chat babes will get your dick so hard and excited your balls will have no choice but to explode! We know you love us, therefore you will love Cheap Webcam Sex too.