One of the most well-known and most popular babes from the old school days of the babe channels, is Kandi Kay. This blog features an insight into @BabeTV's thoughts on the babeshows from his now deactivated Tumblr account.
It's fair to say that by this point we can refer to her as a true superbabe because she has a pretty sizable fanbase that has only grown over the years since. Kandi did a lot of glamour modelling in the beginning of her career for the Daily Sport and other lads' magazines such Nuts and Zoo. Kandi was perfect for a career as a glamour model at a petite 5'4", curvy with an hourglass figure and big natural tits. She also had a genuine sense of humour that made her performances incredibly enjoyable to watch.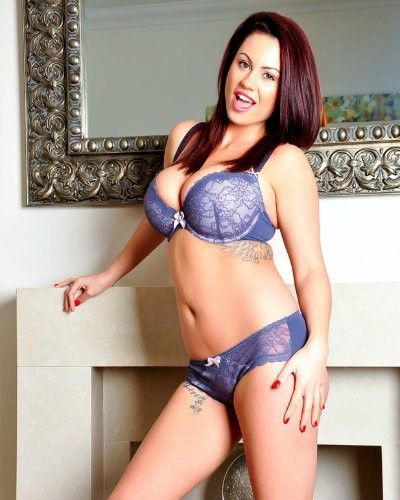 Initially on the UK babeshows, Kandi Kay was only known as Candy. Her first babeshow appearance, when she was a teen 18+, took place on March 22nd 2009, shortly after 1am on Partyland, which was the newest babeshow at the time. In fact, it had only debuted that very day. Partyland featured topless babes and it aired to a Freeview audience. Partyland absolutely smashed its first weekend on Freeview and provided viewer a few surprises - one of those surprises being Candy, who appeared on Partyland that night on Freeview Channel 50 alongside Karina Currie. She also appeared on sexstation a number of times.
Karina and Candy engaged in a brief text chat segment while being playful and flirty with each other. Then came the best part with a 2 for 1 phonesex section. You had Karina with her well spoken articulate accent and Candy with her beautiful Liverpudlian accent. It was a match made in babeshow heaven.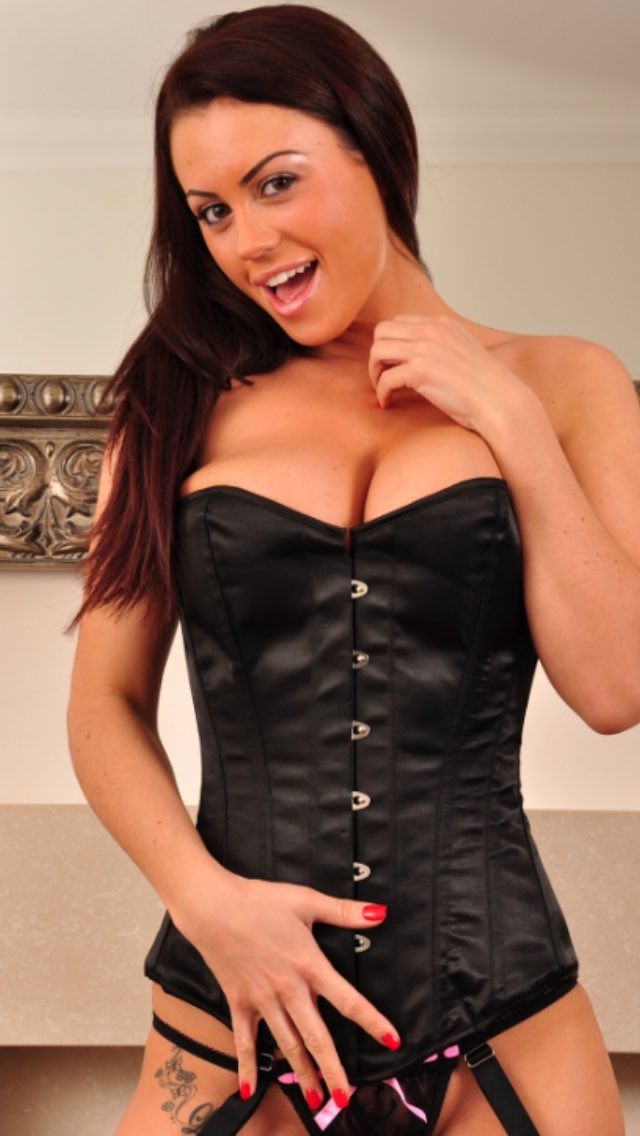 CANDY BECOMES KANDI KAY
Candy first tempered her performance a little while she got the hang of things but it didn't take her long. Candy achieved babe channel fame up until July 15th 2009 which is when she stepped away from our screens for a while. A few months later, Kandi made return and was welcomed back by Geri on BSXtra on December 19th. Viewers noticed that she was now being referred to as Kandi with a K. Kandi had returned to our screens but this time as one of Babestation's top babes. Candy Sexton was also appearing alongside Kandi on the same channels which might suggest the name change to Kandi was mostly done to avoid confusion.
It wasn't until November 2010 that Kandi officially adopted the name Kandi Kay and began using it. Since then, it has helped her establish herself as the most recognisable babe on the babe channels.
The truth is that Kandi Kay wasn't typically someone who toed the line, according to blogger, @BabeTV. She push the limits. She had a deliciously down-to-earth and sassy quality, but she also possessed a burning fire inside that made the audience swoon over her. Kandi genuinely favoured doing things her way. She always left a lasting impression thanks to her 2 for 1 girl on girl segments. She regularly gave the impression that she was prepared to engage in real lesbian sex with her babeshow co-stars in these segments. She also shared the screen and played with several of the hottest babes, like Tiffany Chambers, Dionne Mendez, Dani On'Neal and Louise Porter, a fellow Scouser. Check out pics and videos of all these babes in the Babesation VIP members area!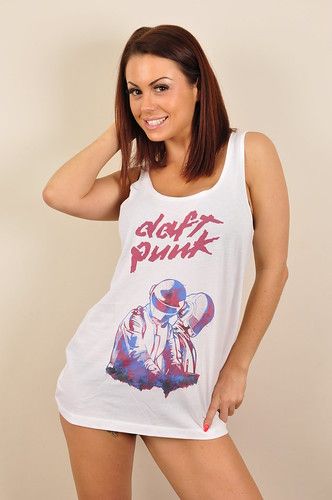 CHANGES TO BABESHOWS
In January 2011, Kandi left Babestation and moved across Red Light Central AKA Playboy TV, along with Ree Petra, Ella Jolie and Ava Blue. Playboy TV was also on Freeview so terrestrial viewers were still able to call Kandi. She stayed with Playboy until July 2014, when she moved to Studio 66 AKA S66, formerly Elite TV.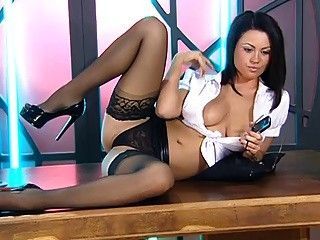 KANDI KAY: SUPERSTAR BABE
Kandi amassed a huge fan base during her lengthy career on the Babeshows. Her fans followed her everywhere she went, making her an asset to any babe channel. Kandi Kay has real sex appeal. More than anything else, her no-bullshit attitude makes her a babeshow icon. The real deal super hottie. Kandi Kay is a LEGEND!