Roll on, December 2022 and get your party pants ready! In December of 2022 it will be the 20th anniversary of the UKs first ever live babeshow. Here at Babeshows.com, we want to pay tribute to all the babes, babeshows and babechannels, both past and present. We'll have the babes who were associated with a single babeshow like Dani O'Neil, on Babestation or Fernanda with Studio66 TV, to the babes who you may remember who moved from channel to channel.
We will also be taking you for a good old drive through babe channel history. We will look at short-lived babe channels like Sin TV and smaller channels like Club Paradiso. The big-player babe channels who have since disappeared into babeshow history. Remember Sport TV, Sexstation TV, Bang Babes and Red Light Central? We will take you back in time, revisit them all and give you some memories (and great big mammories) along the way.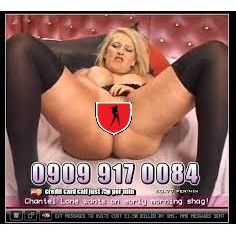 SEXSTATION TV: HARDCORE FUN AND BABESHOW FROLICS
As we pore through the annals of the history of the babe channels, we really need to look at the importance (and hugely amusing adult entertainment) of Sexstation TV. So, let's go back in time to 2006, where Babestation, the first ever of the babe channels, was then in its third year of babelicious broadcast. Babecast had taken off as a second babe channel in its own right. Both of these pioneering babe channels were free to air and were broadcasted in the general entertainment section of the EPG.
This was the therefore also the time, where several other entrepreneurs could see the popularity of the babe channels and wanted to get on board. It was a time of expansion for the babeshows, and the action was about to get harder.
Now came the first live babe channels in the adult section of the EPG. Firstly, came Sport TV. This babe channel was closely linked with the Daily Sport, the Sport babes and the sexy stories that the Sport related. Sport TV shone a light on their protégé, glamour model Linsey Dawn McKenzie. Then, in 2005 LiveXXX TV started as a brand new babechannel on channel 995.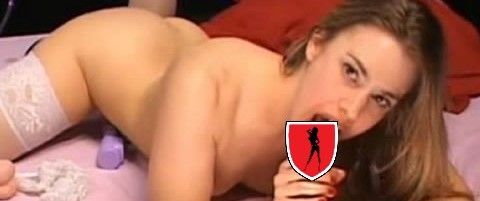 GENERAL VERSUS ADULT
The babe channels broadcasting in the free to air section carried on as they had before. The babe channels placed in the adult section did things differently. They tended to use the free to air promotional time in the earlier part of the evenings, to promote their exclusive adult programming. This adult section usually began at 11.30pm or midnight and was encrypted, so could be harder in terms of content. Of course, this necessitated viewers to pay a subscription, or choose to pay a premium fee on a pay-per-night basis.
To "tempt people in," LiveXXX usually featured two live babes in the main screen section, with several smaller, embedded screens to the right, each featuring a different babe. The number of these embedded screens would vary according to how many babes were available that night and each was labelled with a babe number. On some nights, there were just two babes in the smaller screens. On others, you would have four babes in boxes, labelled babe #1 through to babe #4. These babes posed provocatively and enticingly, while the two main-screen babes heavily promoted the babes in these boxes to the right of the screen. Viewers could connect with these babes via premium rate numbers, or message in via premium rate sms. These messages might be read out, and often contained viewer requests, calling for different sexual acts to be performed. Sometimes, the onscreen babes had a swap about, and the main two girls on screen went into the "boxes," while the girls in the boxes took their place as presenters instead.
As the evening wore on, LiveXXX TV would hot things up. When things kicked off in the earlier part of the evening, the babes often wore bikinis. They could get their boobs out quickly from time to time and that was about it. However, later in the evening, just before the show went encrypted, they were able to do a "flash the gash" slot. This usually happened well after the watershed, at around 11.28pm. This was an exclusive factor on the channel that could not be seen on the free to air babe channels in the general entertainment section. At this time, all the LiveXXX babes featured on the channel that night, would come centre screen. They would remove their thongs, giving full frontals to the viewers. Directly after this, non-subscription viewers would only see a blue screen. Only those who had subscribed to LiveXXX could continue viewing. And of course, the action they would get within the encrypted section was much harder in terms of babeshow content.
SEXSTATION IS BORN
In the Spring of 2006, Live XXX transformed into Sexstation. It also changed channels on the EPG, from Channel 995 to 943. At its launch, Sexstation TV was red and back in its look. The presenters sat on a red rubber, plastic, or PVC cover with a television screen behind them. Live Sexstation also had different kinds of performers to those on the babeshows who were broadcasting in the general entertainment category. While babeshows like Babestation and Babecast heavily featured glamour models, some of whom were very well known in the lads mags, page 3 and so forth, Sexstation TV babes were often porn stars, or generally speaking, from the adult production industry.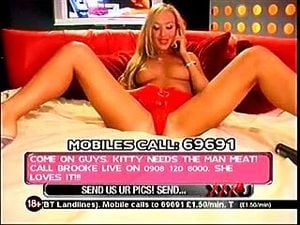 SEXSTATION TV BABES TO REMEMBER
There were some very well-known names on the regular, live Sexstation schedule. These included Cathy Barry, Amber Leigh, Angel Long, Karina Currie, the effervescent and highly memorable Twinkle, French Chloe, Poppy Morgan, Rebecca Smyth, Alicia Rhodes and Tammy Oldham. But other babes who became well-known later on and on other babe channels, were also featured. Just some of those names include Leah Jaye, Michelle Moist, Candy and Chelsea.
Many of these girls in the original Sextstation TV line ups, differed greatly from the style of babes on the UK Babeshows Babestation and Babecast. They often had seriously dry senses of humour, were quite outrageous in their presentation, and were happy to get up to all sorts. This gave a very down to earth and "real" sensation to the Sexstation live content. There was often a highly visible "underlying dirtiness," which allowed Sexstation TV action to come across differently, even from the early hours of the show. There was nothing un-compliant about this, it just "felt dirty." This simply came from the extraordinary sort of talent that was selected on this more adult orientated version of the babe channels.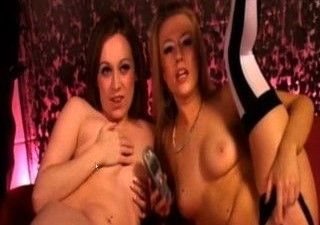 FETISHES, GYMNASTS AND MORE
There were also some true gymnasts among the Sexstation babes. Tammy Oldham was a good example of this. Highly flexible, acrobatic and energetic on screen, an evening on live Sexstation for Tammy, gave her a whole-body workout.
The Sexstation TV babes were also very knowledgeable about certain fetishes. They were often leaders for offering this kind of fetish call on screen. In fact, many of the big-name babes such as Cathy Barry and Karina Currie seemed to know every sexual fetish that had ever existed. Things like Domination, foot fetish, submission and BDSM could all be seen as part of the Sexstation live entertainment.
Many of the Sexstation TV babes also had a wonderfully carefree attitude. Most worked for this extraordinary babe channel because they genuinely loved their work. The Sexstation Tv babes were a real gang, and behind the scenes, working there often felt like a party. This meant in short, that Sexstation was enormous fun. On screen, Live Sexstation often had hilarious and completely unprecedented moments in babe channel history. But it also meant real business with its sexual offerings.
SEXSTATION GETS CLEVER
Sexstation was very much a forerunner for the current webcam industry. In fact, it really was live sex TV. From 2006, Sexstation allowed users to manipulate a remote-controlled camera. Then, from 2008, they produced their first ever hardcore webshows. This offered viewers the same kinds of dirty phone sex chat they could get on the other babe channels, but with a combination of sexy webcam and full-on, open leg and girl-on girl pervcam action. In 2011, Sexstation came off the TV and, despite many viewers thinking "this was it for Sexstation", it did well as a web-only show. It continued to broadcast on the net until 2016, when it was rebranded as Babestation Unleashed.
With Sexstation being a forerunner of the adult babeshows, and running for many years, it had a great amount of babes who are now well known, who eventually migrated to other babechannels, such as Xpanded, S66, Red Light Central ( of which Cathy Barry became a leading lady, with husband Phil Barry) and more.
Let's take you back in time now, how many of these Sexstation TV babes do you remember?
Alex Adams Alice Alicia Rhodes Amber Amy Capri Angel Long Annalease Annie Anoushka Antonia Stokes Ariana Mistry Ashley Bobbie Eden Brooke Candy Cara Cassie Cathy Barry Caty Cole Cayman Chantal Charlie Chelsea Cherry Chloe Cindy Crystal Pink Cyprus Dani O Neil Dani T Danielle Daryl Morgan Delta EJ Elise Ella Elle Brook Emma Emma B Foxy Harley Harmony Hex Ivy Jada Jamie Brook Jamie Lee Jem Stone Jenna Jess Jesse Jessie Jet Black Jodie Julia Karina Currie Kat Keisha Kane Kiera Pharrel Leah Jaye Lee Logan Lilly Lolly Badcock Louise Skye Lyka Lopez Lymara Mia Michelle Barrett Michelle Moist Michelle Thorne Monica Nasrin Carmel Moore Natalie Heck Nina Polly Poppy Morgan Porcha Raven Rebecca Smythe Reede Rio Lee Robyn Truelove Rochelle Ruby Sammi Sammie Dee Sandy Cage Show Pictures Stella Summer Love Tammy Taylor Morgan Teri Tiffany TJ Twinkle Venus Vicki Peach Yazmin
Sexstation TV was one of the most popular UK babe channels for many years. Although the babe channel is no longer on air, many of the filthy hot glamour models and babes have gone on to join many other channels. Some of them also now are simply cam girls who work from home and studio. These girls still enjoy their work and are among the dirtiest you can find. You can catch many of them on Babestation Cams. Or take a look at the latest Sexstation site and get a taste of babeshow magic.