We're looking back at some of the earlier articles from @Babetv's now deactivated Tumblr blogs. We've repurposed it for your reading pleasure.
In the late Autumn of 2011, "Babestation Balloon," a wacky babeshow segment distinct from the other live babeshows was trialled on Freeview CH 97. It only aired for a few shows and was never added to the EPG as a separate programme; instead, it was identified as "Babestation Blue," the babe channel that broadcast it. It was only the babes who called it a "Babestation Balloon." The experiment was a part of a wave of newly introduced themed shows that also included Masti Nights, Dirty Wives, Babestation Apprentice, and a brief Sexstation trial.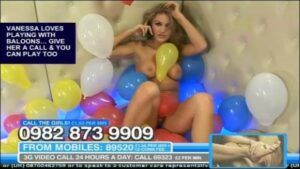 The only thing that set Babestation Balloon apart from the other trending trial-themed shows was the sheer volume of balloons that covered the set where the girls interacted with them. The other trial-themed shows all had distinct graphics of their own. The return of the on-screen text chat concept, which allowed viewers to make requests and engage with the girls live through text messages and have their themes read aloud on-air, was the second distinctive element.
The majority of the text requests for the babes to burst the balloons, suck them, sit on them, or rub them on themselves were made because the show was blatantly targeted towards the fetish / kink market. The balloon nights brought back memories of Kandi Kay popping balloons, Megan Moore inflating a balloon as Megan Coxxx licked it, and Tommie Jo stepping on several balloons using the heels of her boots. Not every request involved balloons; one memory @Babetv recollected involved Ree Petra kissing her own foot in response to a text request.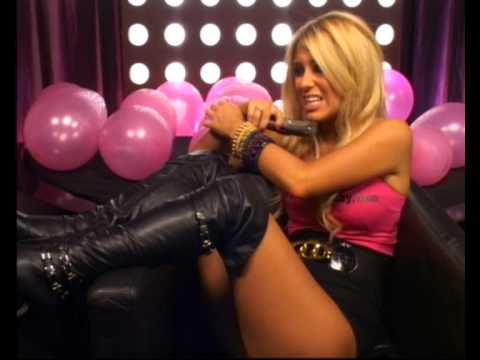 "One of the most memorable aspects of the Babestation balloon show was the use of girls who would soon move on to Red Light Central or Xpanded or Studio 66 or one of the other babe channels at that time."
Following their appearances on the balloon show, girls like Aimee Luis, Vanessa Walker, Ella Jolie, and Kandi Kay would all move on to S66 or RLC. The most notable balloon show hottie was Vanessa Walker. Vanessa was formerly a daytime babe who only began appearing on nights in April 2011. Due to the balloon show feeling less "forced" than previous shows like BS1 or BSXtra, Vanessa blended in well. She felt more at home in this situation, which also let her personality fully emerge. A good, unique, and unusual alternative to the typical babe channels Freeview substitutes like Playboy TV was Babestation Balloon.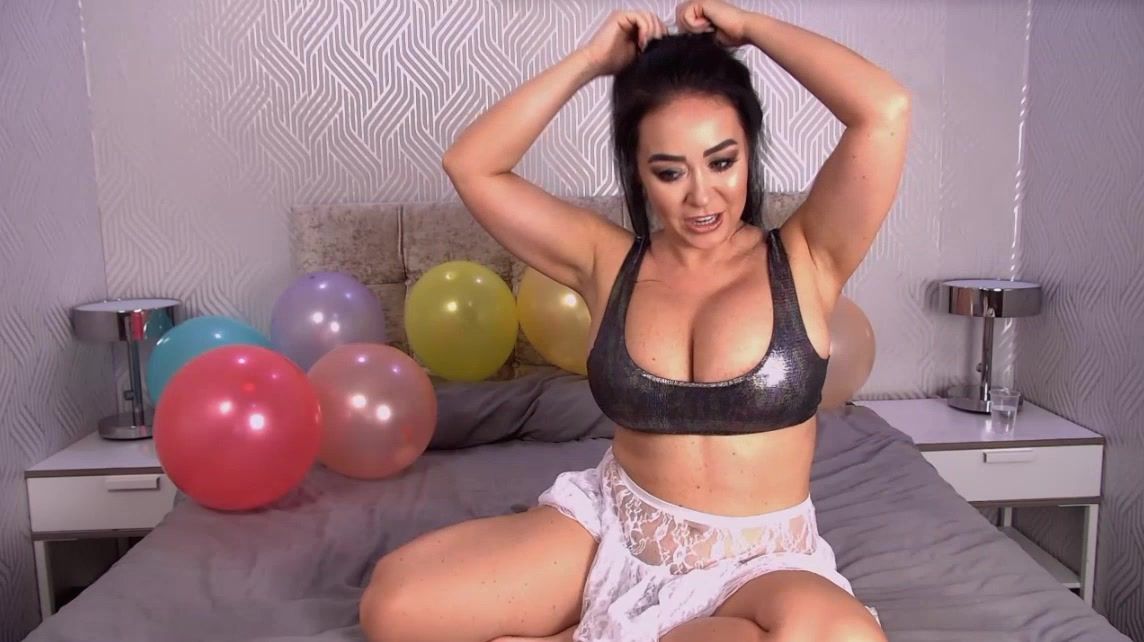 "Because of its unpredictable nature, Party People and the original BS Xtra text-in programme come to mind as other excellent interactive shows."